World news today: US's COVID-19 death toll reaches 100,000
World news May 28: The U.S. death toll from COVID-19 has reached a somber milestone of over 100,000 fatalities. Meanwhile, China's approval of the national security law, Trump's proposal  to sign the executive order, Tuesday Morning's bankruptcy, fallen gold price also make headlines today (May 28).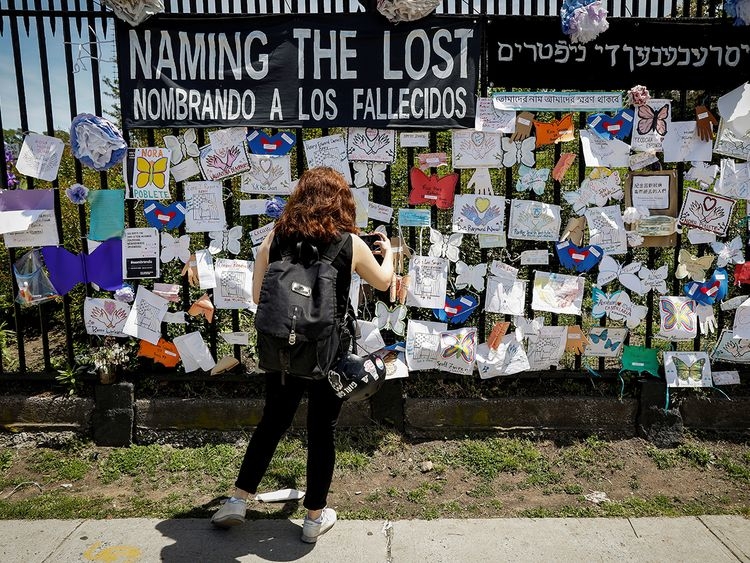 (Photo: AFP)
US' COVID-19 death toll reaches 100,000
The U.S. death toll from COVID-19 has reached a somber milestone: To date, the highly infectious viral disease has taken more than 100,000 lives nationwide, accounting for roughly 6 percent of the nation's tally.
Soaring from two known coronavirus fatalities in February to more than 58,000 in April, the tally of U.S. deaths — in a country with fewer than 5% of the world's inhabitants — now accounts for nearly one-third of all the known lives lost worldwide to the pandemic.
People have died from the disease in all 50 states and most U.S. territories. But the impact has been felt unevenly. Demographic statistics that the CDC has posted of the first nearly 69,000 fatalities show the disease has been far deadlier in the US for males than females. Older people have died in much greater numbers than those who are younger (80 percent). Racial and ethnic disparities in who is dying have also become apparent, native American communities have also been hit especially hard by the pandemic, NPR reported.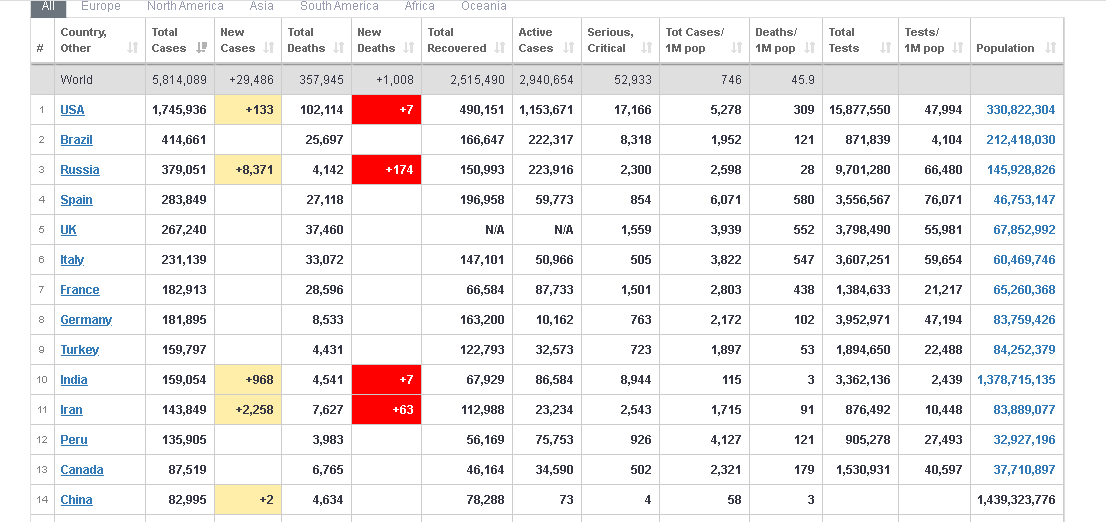 Top 14 hardest-hit country in the world as of May 28 early evening (Photo: captured)
The novel coronavirus has thus spread to 213 countries and territories around the world and 2 international conveyances. Over 5.8 million people have been hit and nearly 29,500 patients have died, according to data from John Hopkins University.
The US, Brazil, Russia, Spain and the UK are the five countries that top the global chart. Brazil on Wednesday reports the record daily increase in new cases, 22,301 cases, which is also the highest one-day increase worldwide on Wednesday.
The Chinese parliament has approved plans for a bill that threatens to limit freedoms in Hong Kong with an overwhelming vote in favor of the proposal to draft the law. The move will bypass Hong Kong's internal legislature to punish acts that subvert state power.
Accordingly, the National People's Congress (NPC) voted overwhelmingly in favor of the proposal to draft the law, with 2,878 in favor and one against. Six people abstained.
The vote approves the standing committee to draft legislation to punish secession, subversion of state power, terrorism and acts that endanger national security in Hong Kong.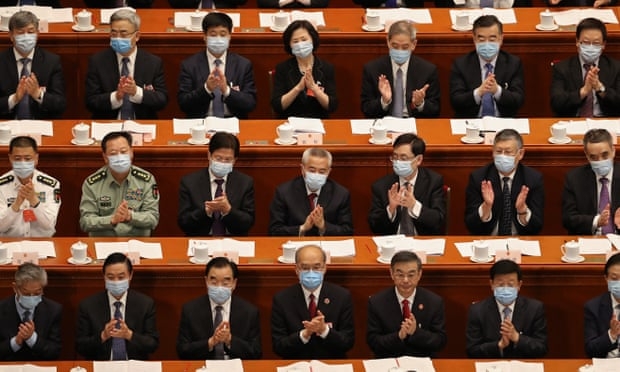 China's National People's Congress is preparing to vote on a draft decision that would pave the way for anti-sedition laws to be directly enacted in Hong Kong. (Photo: Getty Images)

The move has prompted widespread rejection inside and outside Hong Kong about Beijing's plans for the city, where similar legislation was shelved in 2003 because of widespread public opposition. Critics worry it will be used against critics of the government.
Earlier on Thursday, US Secretary of State Mike Pompeo had said Hong Kong no longer qualified for its special status under US law, unnerving investors.
Prominent Hong Kong pro-democracy activists Joshua Wong on Thursday called on the international community to stand up against Beijing's legislative moves.
On Tuesday, the EU had urged China to respect Hong Kong's autonomy.
EU foreign ministers are expected to discuss the development at their regular meeting on Friday.
Donald Trump to sign executive order "pertaining to social media" amid Twitter furor
The proposed executive order comes after Twitter added a fact-checking label to the president's tweets falsely claiming mail-in voting is linked to fraud. Trump responded by ranting against Twitter, on Twitter, accusing the company of "interfering in the 2020 Presidential Election" and silencing conservative voices.
No details about what Trump's order would do was disclosed, CNET reported.
The announcement, however, according to Politico, revived fears within the online industry that the Trump administration will target a 24-year-old statute that protects the companies from lawsuits — an avenue that a growing number of Republican lawmakers have advocated in their bias allegations about Silicon Valley.
"@Twitter is now interfering in the 2020 Presidential Election," Trump tweeted Wednesday, adding that "Twitter is completely stifling FREE SPEECH, and I, as President, will not allow it to happen!"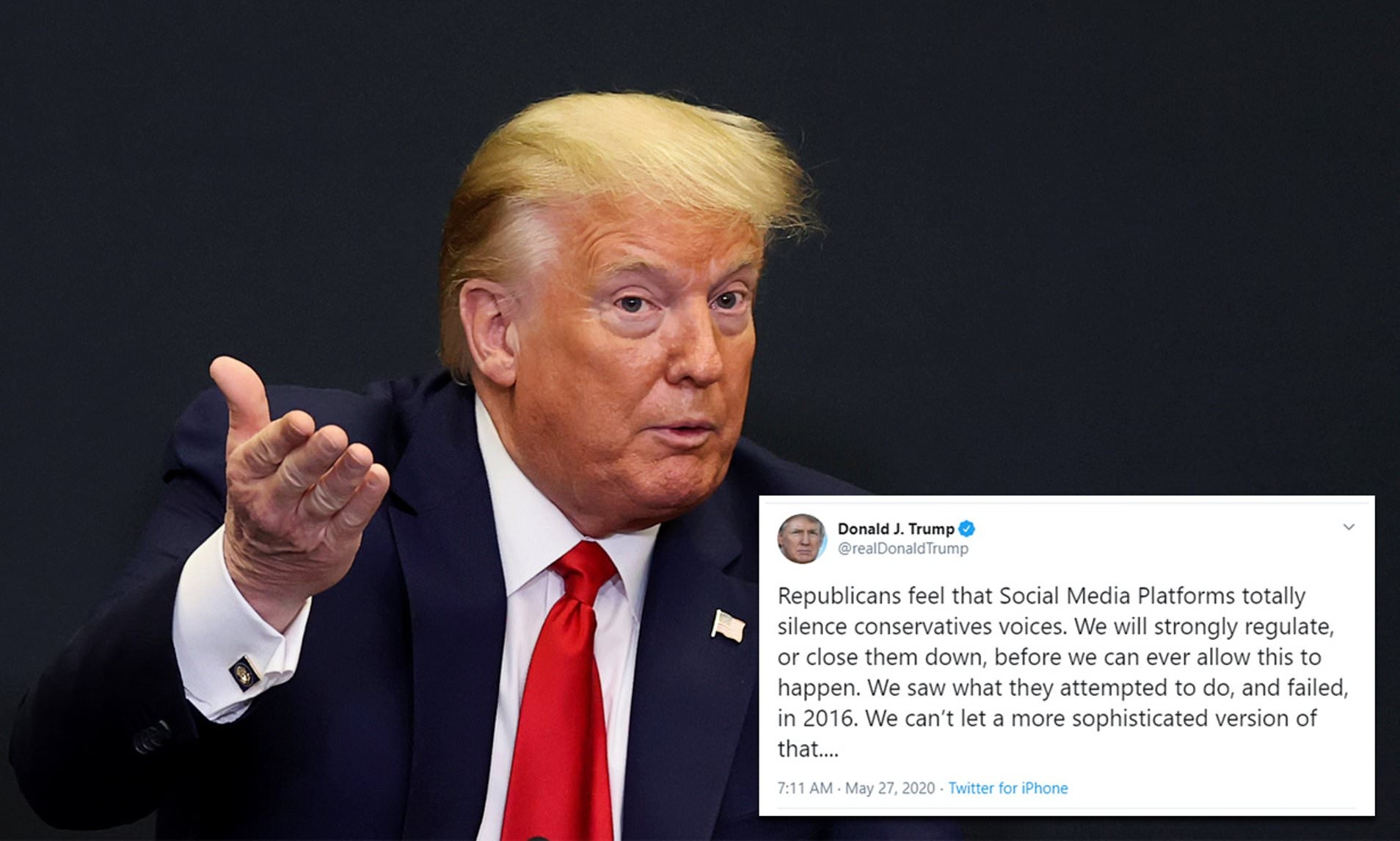 (Photo: Daily Mail)
The expected action by Trump highlights how tensions between some of the world's largest social media companies and conservatives are heating up amid their efforts to crack down on misinformation. Twitter and other social media companies have repeatedly denied they suppress conservative speech.
Twitter, Google and Facebook declined to comment. Snap and TikTok didn't immediately respond. It's unclear if the executive order has been finalized yet, CNET reported.
Tuesday Morning files for bankruptcy will close 7 NJ stores
Home goods retailer Tuesday Morning has filed for bankruptcy protection, the latest retailer wounded by the coronavirus pandemic, and will close seven stores in New Jersey
A result of the "immense strain of the COVID-19 pandemic," Dallas-based Tuesday Morning Corp. said it expects to close about 230 of its 687 stores.
The New Jersey stores that will close are in East Hanover, Middletown, Paramus, Ramsey. Toms River, South Plainfield and Watchung.
The stores were chosen as part of a 'thorough and comprehensive store-by-store analysis," the company said in a statement. The stores are expected to close over the summer.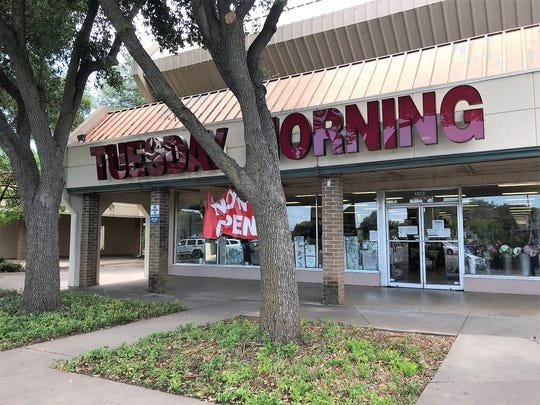 (Photo: APP)
The stores were chosen as part of a 'thorough and comprehensive store-by-store analysis," the company said in a statement. The stores are expected to close over the summer.
The off-price retailer sells name-brand home textiles, home furnishings, housewares, gourmet food, toys and seasonal décor.
Tuesday Morning joins other retailers that are shuttering its stores. Pier 1 Imports, already troubled before the pandemic, last week said it is closing its remaining stores.
Department store giant J.C. Penney and luxury retailer Nieman Marcus recently filed for bankruptcy. Nordstrom also is closing stores, including its store at Freehold Raceway Mall, APP reported.
Gold prices fall for the third time in 4 days
Gold prices in India edged lower today, bucking a rise in global rates. On MCX, June gold futures fell 0.25% to ₹46,416 per 10 gram, their third fall in four days. In the previous session, gold had risen 0.27%. Silver rates also edged lower, with July futures on MCX declining 0.2% to ₹48,310 per kg, following a 1.2% surge in the previous session. Gold prices in India include 12.5% import duty and 3% GST. Earlier this month, gold rates in India had hit a record high of ₹47,980 per 10 gram and since then have remained volatile.
In global markets, gold prices moved higher amid escalation in US-China tensions over a Hong Kong security law. Spot gold was up 0.2% at $1,711.35 per ounce after it fell to a two-week low in the previous session. Gold also drew support from fresh stimulus measures announced by many countries. Among other precious metals, platinum gained 1.9% to $834.19, while silver fell 0.4% to $17.24.
US President Donald Trump is considering possible responses to China's plans to impose a national security law on Hong Kong, including visa and economic sanctions, a top US official said.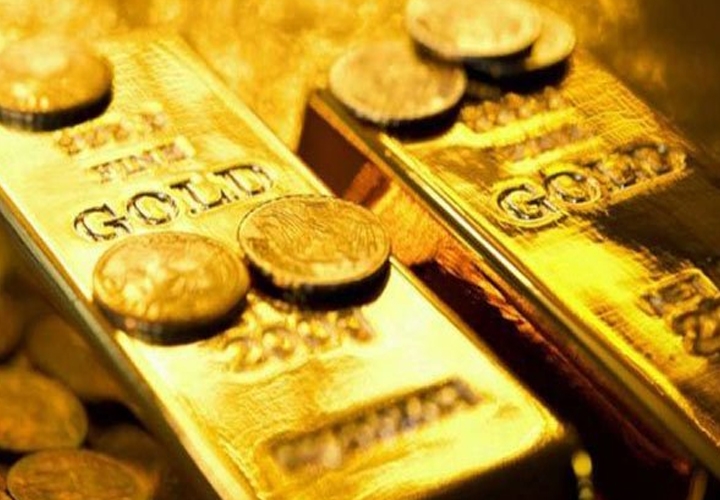 (Photo: Financial Views)
The European Union on Wednesday unveiled a $826.13 billion stimulus plan to prop up economies hit by the coronavirus pandemic. Gold is typically considered a hedge against inflation and currency debasement.
Gold continued to see an uptick in investment demand. The holdings of SPDR Gold Trust holdings, the world's largest gold-backed exchange-traded fund or ETF, rose 0.2% to 1,119.05 tonnes on Wednesday.
"Gold has corrected sharply from recent highs in global markets. However we may see extended losses only if price breaks below $1700/oz level. We expect buying interest to emerge at lower levels as US-China tensions continue to rise," Kotak Securities said in a note, as reported by Live Mint.