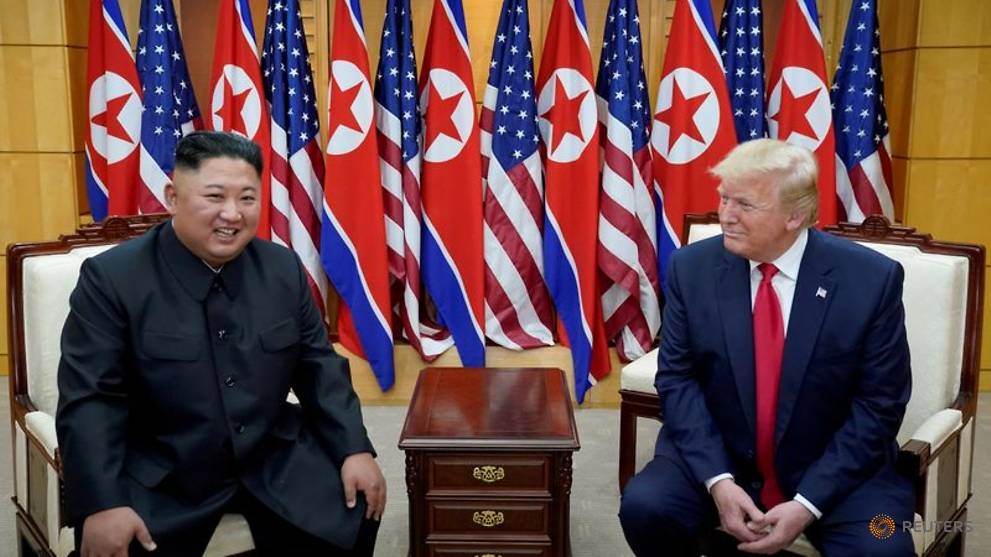 North Korea sees little use maintaining the Trump-Kim ties if Washington sticks to hostile policies (Photo: Smash Newz)
North Korea says there's little reason to maintain the Trump-Kim relationship
North Korea sees little use maintaining a personal relationship between leader Kim Jong Un and U.S. President Donald Trump if Washington sticks to hostile policies.
U.S. policies prove Washington remains a long-term threat to the North Korean state and its people and North Korea will develop more reliable military forces to counter that threat, Foreign Minister Ri Son Gwon said in a statement carried by state news agency KCNA, Reuters reported.
Trump and Kim exchanged insults and threats during 2017 as North Korea made large advances in its nuclear and missile program and the United States responded by leading an international effort to tighten sanctions.
Relations improved significantly around the Singapore summit in June 2018, the first time a sitting American president met with a North Korean leader, but the statement that came out of the meeting was light on specifics.
A second summit in February 2019 in Vietnam failed to reach a deal because of conflicts over U.S. calls for North Korea to completely give up its nuclear weapons, and North Korean demands for swift sanctions relief.
Ri said in retrospect the Trump administration appears to have been focusing on only scoring political points while seeking to isolate and suffocate North Korea, and threatening it with preemptive nuclear strikes and regime change.
"Never again will we provide the U.S. chief executive with another package to be used for achievements without receiving any returns," he said. "Nothing is more hypocritical than an empty promise."
The U.S. State Department and the White House did not immediately respond to requests for comment.
On Thursday, a State Department spokesperson told South Korea's Yonhap news agency the United States remains committed to dialogue with North Korea, and is open to a "flexible approach to reach a balanced agreement."
On Thursday North Korea criticized the United States for commenting on inter-Korean affairs, and said Washington should stay quiet if it wants the upcoming presidential election to go smoothly.
North Korea is likely to try to increase pressure on the United States ahead of the upcoming election, said Daniel Russel, the top U.S. diplomat for East Asia until early in the Trump administration.
Ramon Pacheco Pardo, a Korea expert at King's College London, said Ri's statement shows North Korea still sees all options on the table, from a proper diplomatic process to further developing its nuclear programme.
Ri said North Korea's desire to open a new cooperative era runs as deep as ever, but that the situation on the Korean peninsula is daily taking a turn for the worse.
G20's GDP suffers the steepest drop in 40 years due to COVID-19
G20's GDp cut by 3.4 percent in the first three months of 2020 due to measures to curtail the coronavirus outbreak. The drop is the largest decline since records began in 1998, OECD reveals.
China, whose economy shrank 9.8 percent from the fourth quarter of 2019, witnesses the steepest decline, followed by France and Italy, down 5.3 percent each, the Organization for Economic Cooperation and Development said. All three countries are among the the first countries to impose drastic lockdowns against the virus.
The Paris-based agency had already warned Wednesday that the global economy would contract at least six percent this year because of business closures and stay-at-home orders to curb the COVID-19 pandemic, Brecorder reported.
The drop is considered the steepest in the last 40 years (Photo: Bitcoin.com)
The Paris-based agency had already warned Wednesday that the global economy would contract at least six percent this year because of business closures and stay-at-home orders to curb the COVID-19 pandemic.
In Thursday's report, the OECD said provisional data showed GDP declines of 2.2 percent in Germany, 2.1 percent in Canada and two percent in Britain.
Output shrank 1.5 percent in Brazil, 1.3 percent in the United States and South Korea, and 1.2 percent in Mexico.
The contraction was less felt in Indonesia with a drop of 0.7 percent, Japan down 0.6 percent and Australia 0.3 percent lower, said the report.
The only G20 countries to register GDP growth in the first quarter were India, with 0.7 percent, and Turkey at 0.6 percent.
'Harry Potter' author JK Rowling says she is a survivor of abuse and sexual assault
British author JK Rowling has revealed she is a domestic abuse and sexual assault survivor as she defended her right to speak about trans issues.
The Harry Potter author has long been a target of criticism by LGBT activists who have taken offence at some of her social media posts.
Rowling, 54, responded to the criticism in a 3,600-word blog post on her website in which she detailed five reasons she felt the need to talk about transgender issues, including her interest in "both education and safeguarding" and "freedom of speech", reported Sky News.
"I've been in the public eye now for over 20 years and have never talked publicly about being a domestic abuse and sexual assault survivor", she wrote in a post on her website recently. "This isn't because I'm ashamed those things happened to me, but because they're traumatic to revisit and remember."
She also confirmed for the first time that she had suffered physical abuse in her 20s. "If you could come inside my head and understand what I feel when I read about a trans woman dying at the hands of a violent man, you'd find solidarity and kinship," she wrote, cited The Guardian.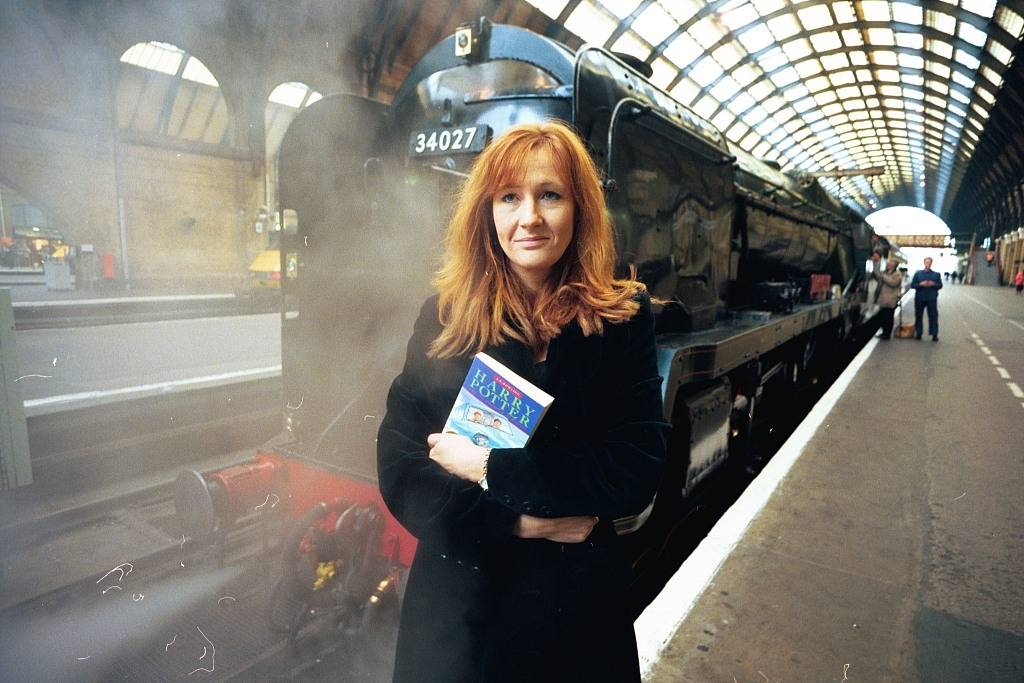 The Harry Potter author published a lengthy blog post after facing criticism from stars including Daniel Radcliffe and Eddie Redmayne. (Photo: Telegraph)
She said she had decided to share her experiences "out of solidarity with the huge numbers of women who have histories like mine, who've been slurred as bigots for having concerns around single-sex spaces".
The writer caused a scandal by tweeting last weekend about "people who menstruate" and was accused of making "anti-trans comments.". Rowling's tweets created a firestorm of responses from the LGBTQ community and others who were upset with her words.
A Harry Potter fan group tweeted its disapproval of Rowling's post and encouraged followers to donate to a group that supports back transgender women, according to AP.
Many celebrities, including Daniel Radcliffe, who plays Harry Potter in the films, and Eddie Redmayne, who stars in Fantastic Beasts, have both criticized Rowling for her comments about transgender issues.
On Monday, Radcliffe published a lengthy essay about Rowling's tweets on a website for a nonprofit organization dedicated to crisis intervention and suicide prevention for LGBTQ people. He said "transgender women are women."
According to AFP, Rowling's books have been banned in parts of the world because of their association in some cultures with witchcraft and the occult.
Gold futures trade higher with spot prices sharply lower
Today was marked by extreme volatility in the financial markets. U.S. equities had a virtual meltdown with the Dow Jones Industrial Average giving up almost 7%. This is a drop of 1861 points taking the Dow to 25,128.17. The Standard & Poor's 500 gave up 5.89%, with the NASDAQ composite having the least percentage drawdown of the three indices after giving up 5.27%. The S&P 500 had its worst day since March 16. Traders and market participants witnessed the worst day since the epidemic morphed into a global pandemic.
According to MarketWatch, "A broad and vicious risk-off mood took hold of Wall Street on Thursday, puncturing a bullish uptrend that had been fueled by signs of progressively successful reopenings from coronavirus lockdowns. However, doubts raised about the pace and quality of the recovery from the current recession raised by Powell on Wednesday and signs of rising cases of COVID-19 forced investors to reassess their positions, experts said."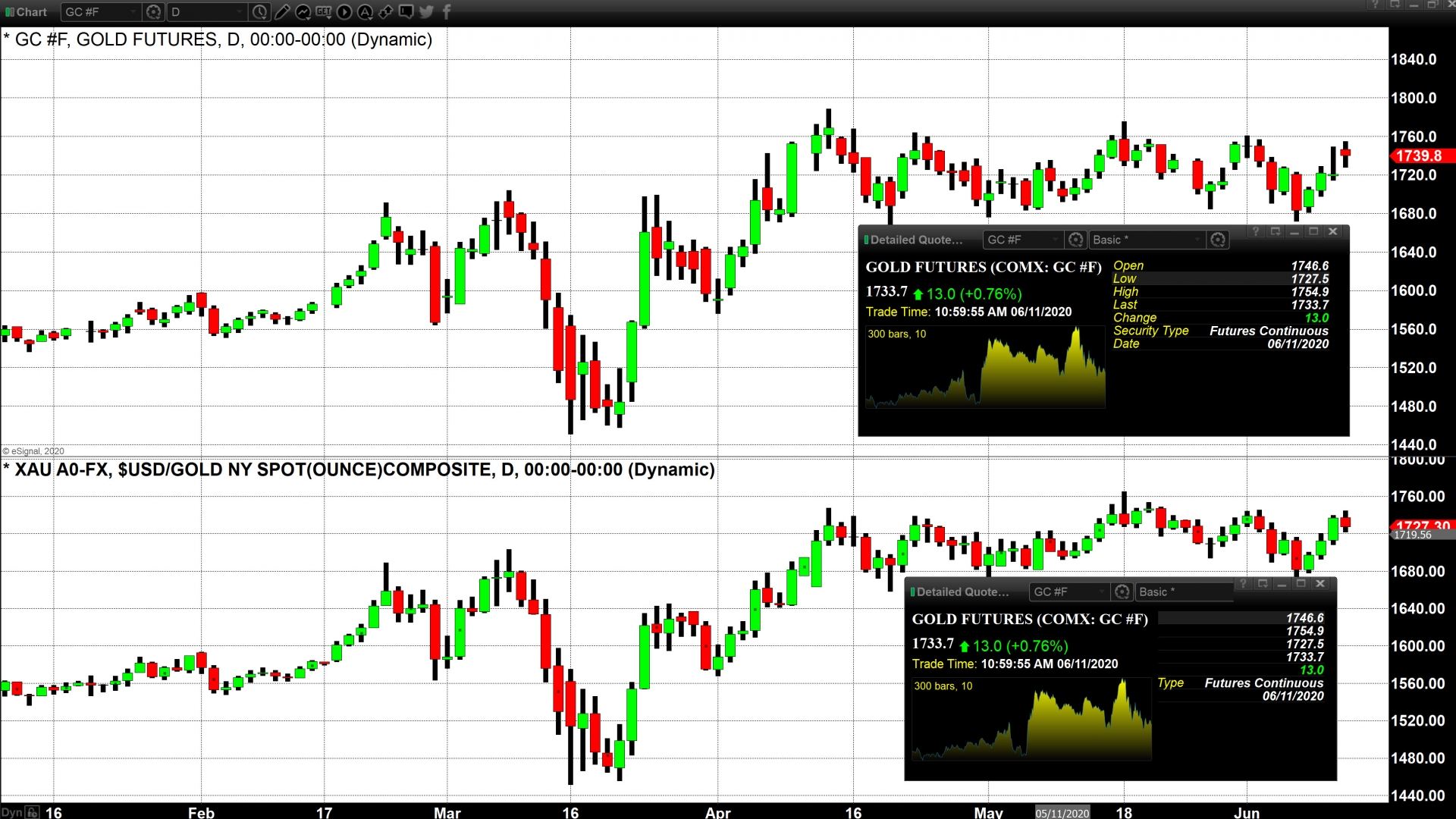 Gold futures trade higher with spot prices sharply lower (Photo: Kitco)
The sobering news delivered by the Federal Reserve yesterday was that their data suggests a 6.5% contraction by the end of the year. This is based on a year-over-year basis. They are also projecting an unemployment rate of 9.3%, which is more than double their former estimate of a long-term forecast that the unemployment number will reach 4.1%.
While today's drop in U.S. equities would certainly be extremely supportive of the safe haven asset group and precious metals in particular, with the exception gold futures all of the precious metals traded on the futures exchange traded lower on the day. As of 4:52 PM EST gold futures basis the most active August contract is trading near a two-week high and is currently fixed at $1735.30 which is a net gain of $14.60. However spot gold has moved in the opposite direction.
According to the KGX (Kitco Gold Index) spot gold lost $10.60 in trading today and is currently fixed at $1728.70. While traders bid gold pricing higher by $1.90, it was extreme dollar strength that took away a total of $12.50 to take physicals gold lower., Kitco reported.
Jasmine Le