World news today: Black boy's death sparks racism protest in Brazil
World news today June 7: hundreds of Brazilians marched on Friday over the death of a black boy in an echo of the protests racking the United States. Meanwhile, the worldwide spread of the US protest, the crash of Indonesian army helicopter, WHO's advice to wear face masks in public, OPEC+ Agrees On Extending Record Output Cuts also make headlines today (June 7).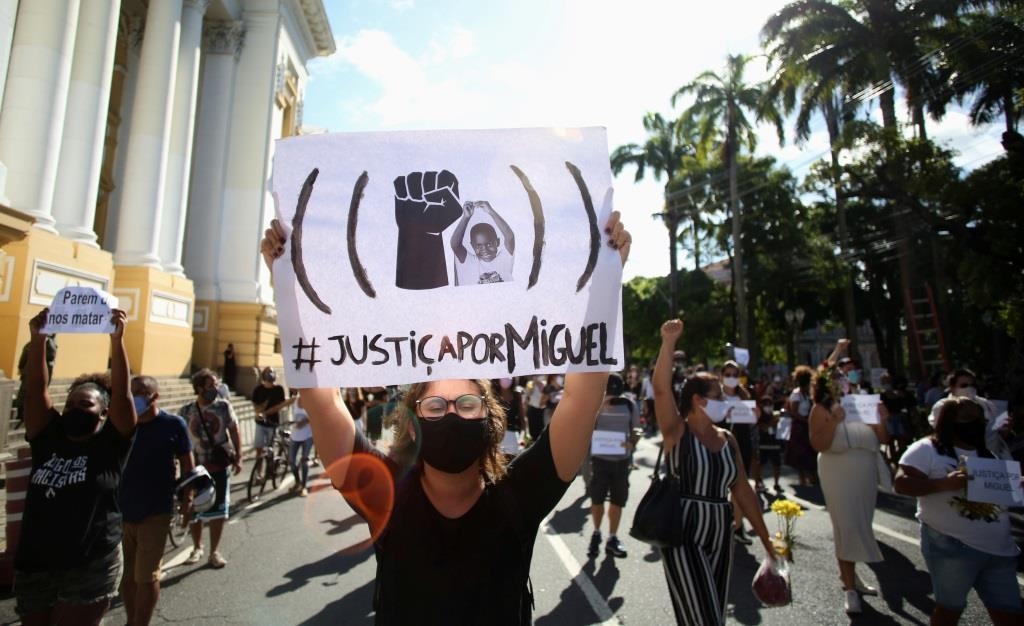 (Photo: Dhaka Tribute)
Black boy's death sparks racism protest in Brazil
According to AFP, hundreds of Brazilians marched on Friday over the death of a black boy whose mother, a maid, had entrusted him to her white employer, in an echo of the protests racking the United States.
Five-year-old Miguel da Silva died on Tuesday when he fell from the ninth story of the highrise where his mother worked in the city of Recife.
She had left him in the care of the white woman she worked for while she took the family dog for a walk.
Security camera footage played on Brazilian TV shows the white employer interacting with the boy as he stands inside the service elevator, then pushing the button for the top floor and leaving him inside alone.
Media reports said after exiting the elevator the boy climbed through a window, up a balcony railing and fell to his death.
The case triggered a Brazilian take on the protests sweeping the United States over racism and police brutality.
"Vidas negras importam" – "Black lives matter" – said signs carried by protesters in Recife, the capital of the northeastern state of Pernambuco.
Wearing face masks against the coronavirus pandemic and T-shirts with the boy's picture, the protesters marched from the court of justice to the building where he died.
"We are worried this crime will be taken lightly and left unpunished. It is important that justice be done," said Monica Oliveira of the Pernambuco Black Women's Network.
As in the United States, race relations are fraught in Brazil, the last country in the Americas to abolish slavery.
Blacks make up 56 per cent of Brazil's population, but earn about half as much as whites on average, have lower life expectancy and according to activists face deeply ingrained discrimination.
Protests worldwide embrace Black Lives Matter movement
¨Large numbers of people took to the streets in European cities on Saturday to demonstrate in support of the Black Lives Matter movement, some defying restrictions imposed because of the coronavirus pandemic.
The protests in capitals such as London, Paris and Berlin were the latest in a global wave of anger and revulsion at racism and police brutality, following the killing of black American George Floyd at the hands of police in Minneapolis.
Thousands of people gathered outside the UK Parliament and the US embassy in London to protest against racism, despite official warnings to stay away for fear of spreading COVID-19 infections. Many wore face masks but the density of the crowd made it impossible to observe social distancing.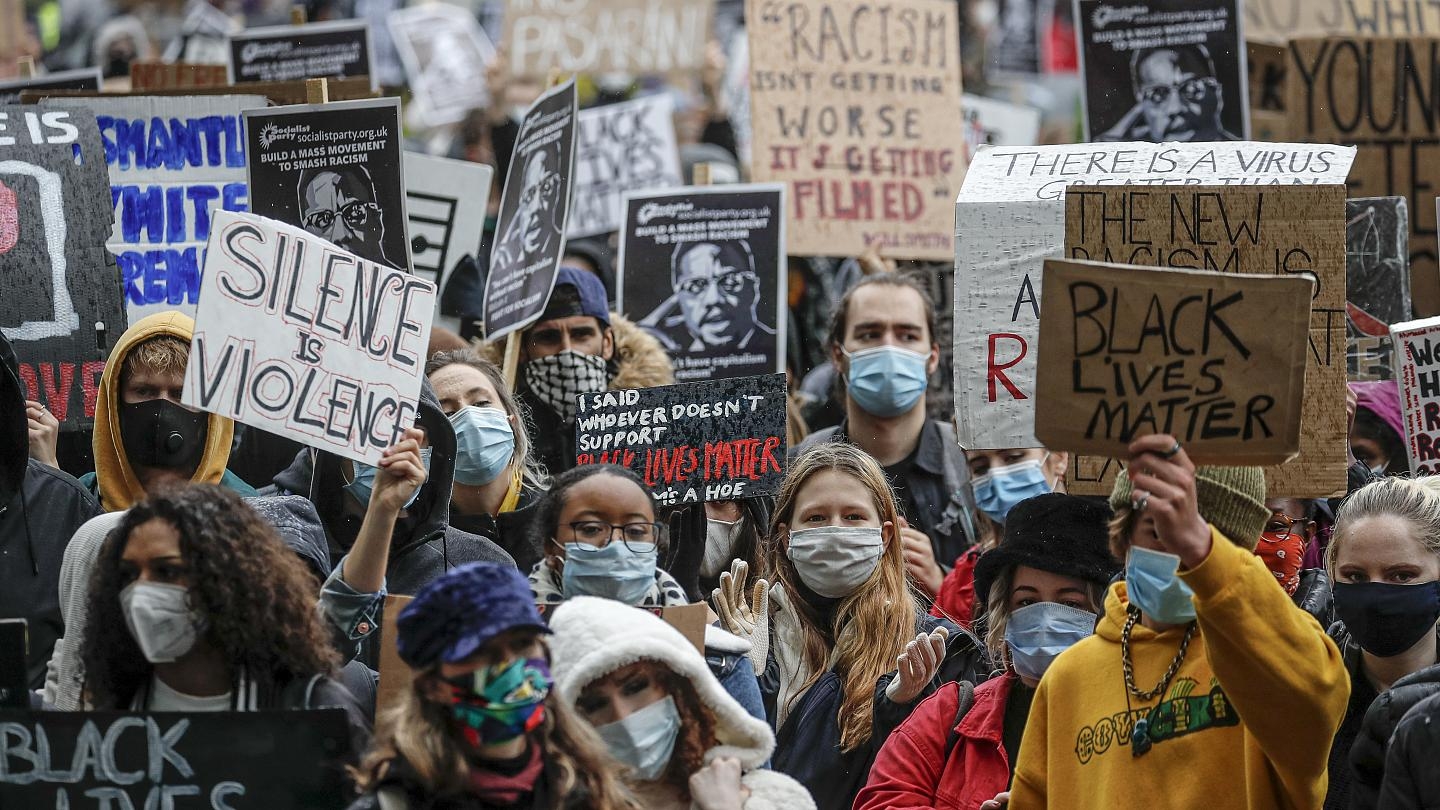 People hold placards during a Black Lives Matter rally in Parliament Square in London, Saturday, June 6, 2020. (Photo: AP)
The rallies were largely peaceful but in the early evening, some protesters clashed with police near Downing Street, the prime minister's residence. Police brought out riot gear and mounted police charged at demonstrators to clear them from the area, according to Euro News.
As reported by Reuters, police in the German city of Hamburg used pepper spray on protesters and said they were ready to deploy water cannons. One officer was injured.
In Paris the authorities banned demonstrations planned outside the U.S. Embassy and on the lawns near the Eiffel Tower.
However, several hundred protesters, some holding "Black Lives Matters" signs, gathered on Place de la Concorde, close to the Embassy. Police had installed a long barrier across the square to prevent access to the embassy, which is also close to the Elysee presidential palace.
In Berlin, demonstrators filled the central Alexanderplatz square, while there was also a protest in Warsaw.
In Brisbane, one of several Australian cities where rallies were held, police estimated 10,000 people joined a peaceful protest, wearing masks and holding "Black Lives Matter" placards. Many wrapped themselves in indigenous flags, calling for an end to police mistreatment of indigenous Australians.
In Sydney, a last-minute court decision overruling a ban imposed because of the coronavirus allowed several thousand people to march, with a heavy police presence.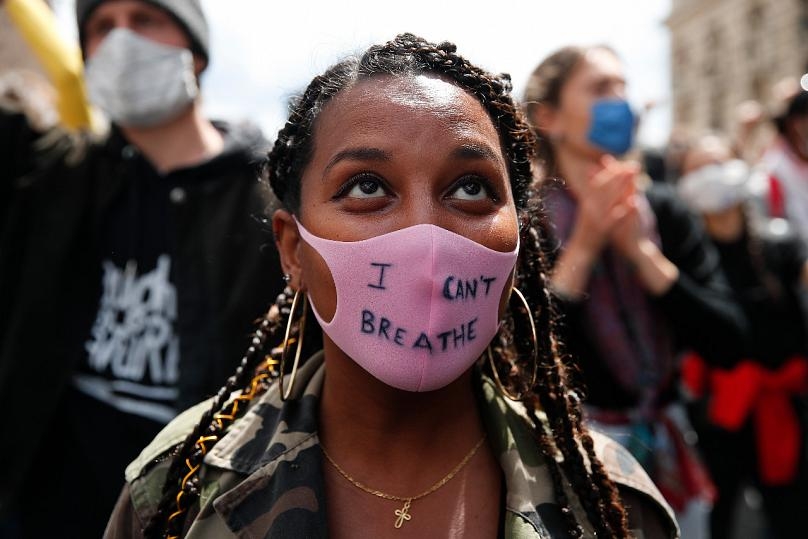 A woman wears a face mask reading "I Can't Breathe" during a demonstration in Paris, France, Saturday, June 6, 2020. (Photo: AP)
In Tokyo, marchers protested against what they said was police mistreatment of a Kurdish man who says he was stopped while driving and shoved to the ground. Organisers said they were also marching in support of the Black Lives Matter movement.
In Seoul, dozens of South Korean activists and foreign residents gathered, some wearing black masks with "Can't breathe" in Korean, echoing George Floyd's final words as he lay on the ground.
In Bangkok, activists avoided coronavirus restrictions by going online, asking for video and photos of people wearing black, raising their fists and holding signs, and explaining why they supported the Black Lives Matter movement. Protesters were expected to gather in Washington for a huge demonstration on Saturday as demonstrations across the United States entered a 12th day.
Indonesian army helicopter crashes, killing 4
An Indonesian army helicopter crashed on the main island of Java on Saturday, killing four of the nine people on board, officials said.
The Russian-made MI17 helicopter was carrying nine soldiers on a training mission when it went down and burst into flames in Central Java province's Kendal district about an hour after taking off from the provincial capital, Semarang, said army spokesman Brig. Gen. Nefra Firdaus.
In addition to the four who were killed, five others were hospitalized with serious injuries after managing to escape the wreckage, Firdaus said in a statement.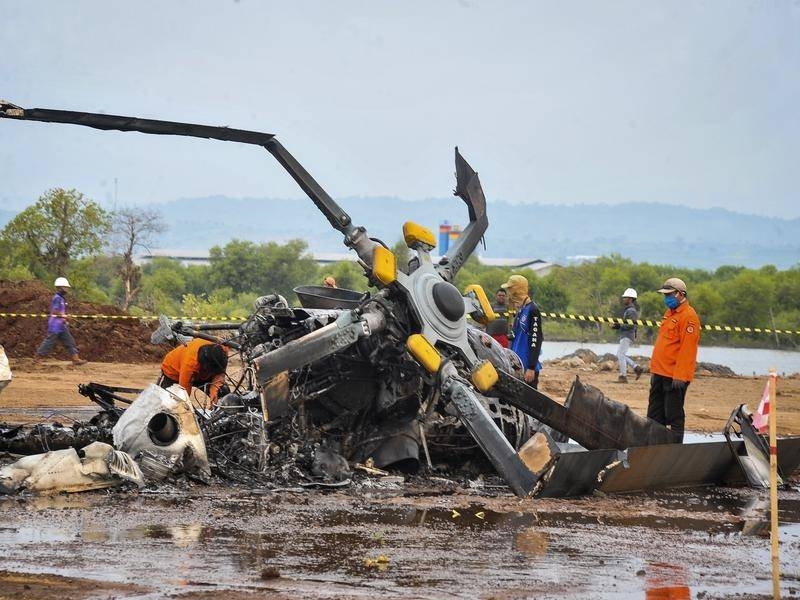 (Photo: The Canberra Times)
The cause of the crash was not immediately known, AP reported.
Indonesia, a sprawling archipelago nation of about 270 million people, has been plagued by transportation accidents in recent years, including plane crashes and ferry sinkings.
The military, which suffers from low funding, has also regularly suffered airplane and helicopter crashes.
Wear face masks in public, WHO says in new advice
The World Health Organization (WHO) updated its guidance on Friday to recommend that governments ask everyone to wear fabric face masks in public areas where there is a risk of transmission of COVID-19 to help reduce the spread of the pandemic disease, Reuters said.
In its new guidance, prompted by evidence from studies conducted in recent weeks, the WHO stressed that face masks were only one of a range of tools that can reduce the risk of viral transmission, and should not give a false sense of protection.
"Masks on their own will not protect you from COVID-19," the WHO's director-general Tedros Adhanom Ghebreyesus told reporters at a briefing.
The WHO's technical lead expert on COVID-19, Maria Van Kerkhove, said in a Reuters interview: "We are advising governments to encourage that the general public wear a mask. And we specify a fabric mask - that is, a non-medical mask.
"We have new research findings," she added. "We have evidence now that if this is done properly it can provide a barrier ... for potentially infectious droplets."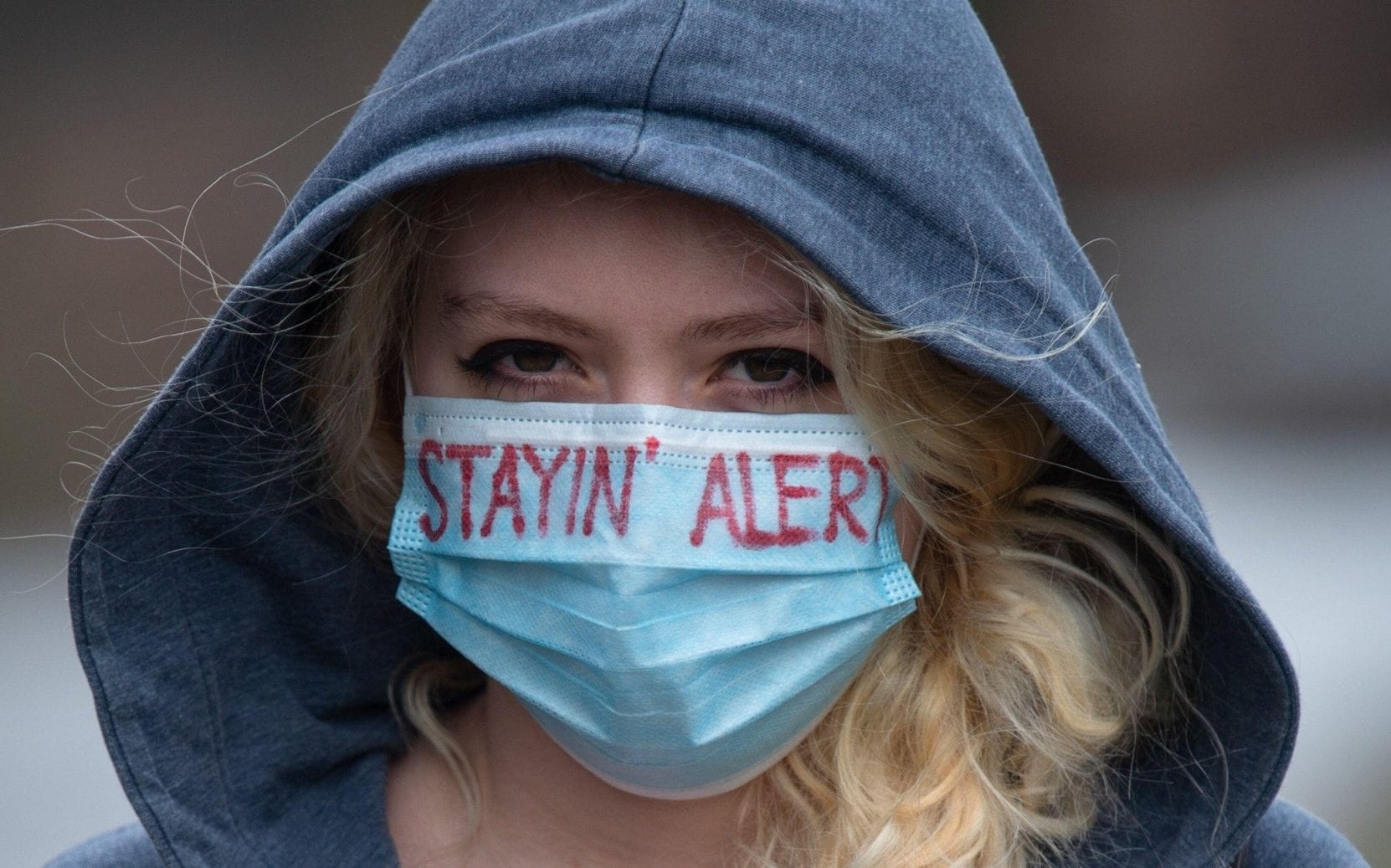 (Photo: Telegraph)
While some countries and U.S. states have recommended or mandated the wearing of face coverings in public, the WHO had previously said there was not enough evidence for or against the use of masks for healthy people in the wider community. It had always recommended that medical masks be worn by people who are sick and by those caring for them.
Britain has said masks will be compulsory for passengers on buses, trains, aircraft and ferries in England from June 15.
The U.N. agency's advice that all healthcare workers dealing with COVID-19 patients, or with suspected cases of the respiratory disease caused by the novel coronavirus, should wear medical masks remains the same, Van Kerkhove said.
But the advice has been broadened to recommend staff coming into contact with any patients or residents in clinics, hospitals, care homes and long-term residential facilities should also wear masks at all times, she said.
OPEC+ Agrees On Extending Record Output Cuts
OPEC and its partners concluded their meeting on Saturday afternoon, announcing that it would extend its current production cut deal, as reported by Oil Price.
Algeria's Energy Minister Mohamed Arkab, OPEC's current President summed up the group's sentiment by saying that "Despite the progress achieved to date, we cannot afford to rest on our laurels,''.
The last couple of days, the cartel's de-facto leader Saudi Arabia negotiated with other OPEC members and some non-OPEC countries including Russia, Kazakhstan and Azerbaijan to extend the current 9.7 million bpd output cuts for at least another month.
Most countries partaking in the record production cuts were willing to continue the current deal, but poor compliance from countries like Iraq, Nigeria and Kazakhstan has caused discontent among other OPEC members, some of which have even made deeper cuts than agreed on in April.
During the virtual meeting on Saturday, the cartel agreed that the countries that were unable to reach full conformity in May and June will have to compensate for this in July, August and September.
Oil prices effectively doubled during the month of May as global demand started to recover and record output cuts and worldwide well shut-ins decreased the monster glut.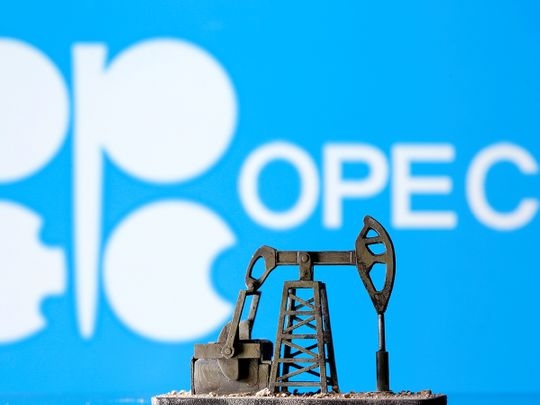 (Photo: Gulf news)
While the OPEC+ deal extension undoubtedly will have a bullish effect on markets, prices aren't likely to rip much higher on Monday as the OPEC+ news has largely been priced in already.
For oil prices to make a full recovery, global demand will have to recover and crude inventories have to be drawn down, both of which will likely take up to two years. Pioneer's Scott Sheffield said that the quick rebound of demand to around 94-95 mb/d following the "reopening" of so many economies will give way to stagnation, saying that demand won't reach pre-pandemic levels until 2022 or even 2023.
For now, the next bullish catalyst for oil could come from Saudi Aramco, which could set the trend for higher oil prices in June as it is expected to release its OSPs (official selling prices) on Monday. Aramco's OSPs are often a leading indicator for Iraqi, Iranian and Kuwaiti crude prices, and last month, Brent futures rallied after Riyadh hiked its prices for crude to Asia.