World news today: Merkel says 'absolutely not' planning for fifth term
World news today June 5: German Chancellor Angela Merkel said she is "absolutely not" planning to stand for re-election to a fifth term despite her overwhelming popularity. Meanwhile, over 10,000 protesters arrested in the US protest, Iran fears of the second COVID-19 wave, wearing facemasks becomes mandatory in public transports in UK, China's high crude oil import also make headlines today (June 5).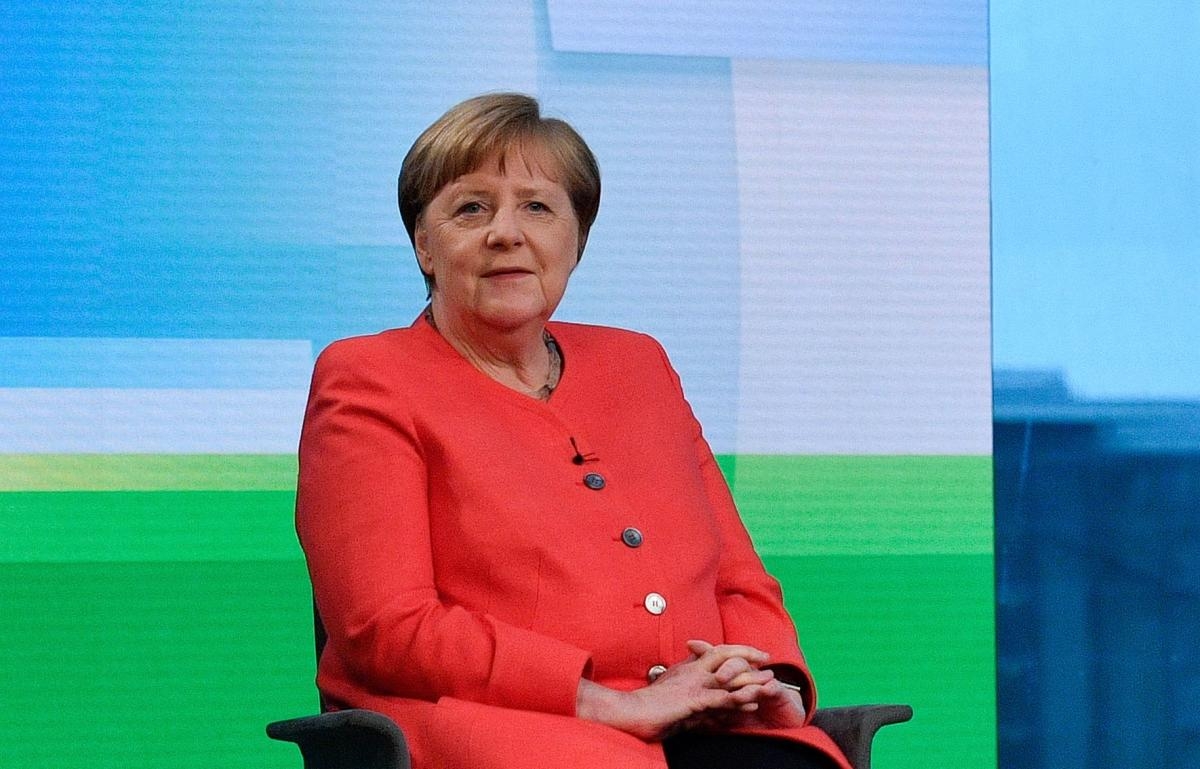 (Photo: Deccan Herald)
Merkel says 'absolutely not' planning for fifth term
German Chancellor Angela Merkel said on Thursday (Jun 4) she is "absolutely not" planning to stand for re-election to a fifth term despite her overwhelming popularity, AFP reported.
The 65-year-old chancellor enjoys unparallelled popularity in her home country, with 71 percent of people saying they were satisfied with her performance in a poll for public broadcaster ARD also published on Thursday. Her ratings have climbed as Germany has suffered comparatively less than some European neighbours through the coronavirus crisis.
Merkel's conservative CDU party is set to elect a new leader at the end of 2020 who would then become presumptive candidate to succeed her in the chancellery at federal elections in autumn next year.
Without a political office to keep him in the public eye, the star of her historic rival Friedrich Merz has lost some of its shine.
Other candidates include Armin Laschet, premier of Germany's most populous state North Rhine-Westphalia.
Meanwhile some observers have highlighted the strongman performance of Bavarian premier Markus Soeder through the pandemic, who as chief of the CDU's regional CSU allies could also throw his hat into the federal ring come next year, CNA said.
Over 10,000 arrested at nationwide US anti-racism protests
According to an Associated Press tally, the count has grown by the hundreds each day as protesters spilled into the streets and encountered a heavy police presence and curfews that give law enforcement stepped-up arrest powers, Stuff.co reported.
Los Angeles has had more than a quarter of the total arrests, followed by New York, Dallas and Philadelphia.
Many arrests have been for low-level offences, such as curfew violations and failure to disperse. Hundreds were arrested on burglary and looting charges.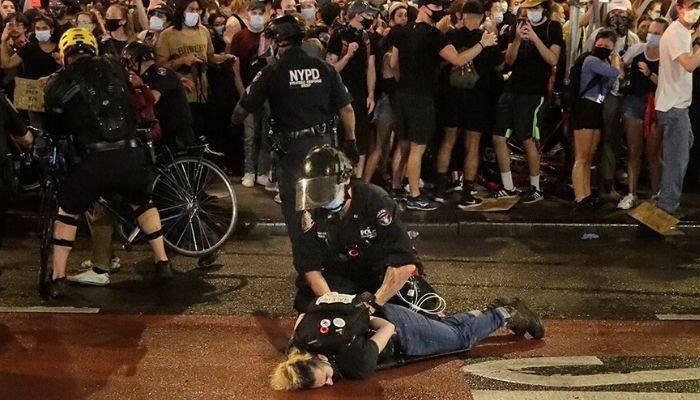 (Photo: Mamul.am)
In the nation's capital, Washington DC, 86 percent of the more than 400 people arrested as of Wednesday afternoon were from the district, Maryland and Virginia.
The only other US city with an arrest toll close to Los Angeles' is New York, with about 2000, according to AP's tally.
It is not known how many of the people arrested were locked up - an issue at a time when many of the nation's jails are dealing with coronavirus outbreaks.
The protesters are often placed in zip-ties and hauled away from the scene in buses.
Los Angeles Chief Michel Moore told the city's Police Commission Tuesday the bulk of the arrests, about 2500, were for failure to disperse or curfew violations.
The rest were for crimes including burglary, looting, assaults on police officers and other violence, Moore told the panel, which functions as the police department's civilian oversight board.
Fears of 2nd virus wave grip Iran as new cases surge
Iran's Ministry of Health and Medical Education on Thursday reported 3,574 new cases of COVID-19, the highest daily count since the outbreak of the disease in the country in February, raising the toll to 160,696 infections and 8,012 fatalities.
This came one day after Iran crossed the 3,000 mark for the first time in over two months on Tuesday, with 3,117 infections and 64 deaths, according to AA.com.
One of the first countries in the Middle East to be hit by the global pandemic in mid-February, Iran started to ease restrictions in April after a significant drop in new cases and deaths.
With public transport hitting roads again, mosques throwing their gates open and small businesses reopening, the country saw a surge in new cases again in May.
(Photo: AFP)
Kianush Jahanpur, head of Public Relations and Information Center of the health ministry, said that Iran's southwestern province of Khuzestan still remains a "red zone" over the pandemic and several other provinces in the west and south of the country are in a "seriously alarming state."
Meanwhile, some Iranian officials have warned that a second wave of infections might be underway.
According to an article released in Iran's daily Arman Melli, Saeed Namaki, the Minister of Health and Medical Education, criticized "ignoring health protocols in domestic flights and in the holy shrines."
The health minister also complained about the way people disregarded health dictations in Imam Reza holy shrine in Mashhad.
He has sounded the alarm bells, urging people to observe health advisories as the battle against the disease is far from over.
Face coverings to be made compulsory on public transport in England
Face coverings on public transport will be compulsory from 15 June in England to help stop the transmission of coronavirus as more people go back to work, Grant Shapps, the transport secretary, has said.
The government will require people to wear face coverings on buses, trains, tubes and other modes of public transport from that date, when non-essential shops are likely to reopen.
However, it will not apply to people entering shops, despite the current guidance saying face coverings should be worn in enclosed public places, The Guardian reported.
(Photo: Financial Times)
"That doesn't mean surgical masks, which we must keep for clinical settings, it means the kind of face covering you can easily make at home", Shapps told the daily press conference.
The aim of the measures is to help stop asymptomatic people passing the virus on to others and also act as a visible reminder of the need for distancing and measures such as handwashing.
However, Jim McMahon, Labour's shadow transport secretary, said the government was being too slow to bring in the protections. "Two months ago, Labour immediately backed the mayor of London's call for face coverings on public transport to be compulsory. Yet only now Tory ministers are acting," he said.
China's Crude Oil Imports Rebound To Near Record High
China's crude oil imports jumped by 13 percent from April to near record-highs of 11.11 million bpd in May, due to favorable spreads of the Shanghai-traded yuan-denominated oil futures and a ramp-up in refinery throughput, oil analytics firm OilX said in a report this week.
There has been a steady recovery in Chinese refinery crude processing rates in recent weeks to warrant higher imports, but at least some of the increased crude intake can be attributed to the Shanghai INE crude futures trading at a premium over other deliverable grades, OilX said.
Since April, Chinese hedge funds have been betting big on an oil price recovery on the Shanghai crude futures, which has led to major Chinese state oil firms, including PetroChina and Sinopec, delivering oil into the crude oil futures contract, according to Oil Price.
Apart from the Shanghai crude futures and recovering crude processing rates, another factor in China's near-record imports of crude was the fact that the independent refiners – the so-called teapots—continued to actively procure oil, most likely because of the low prices, OilX's analysts Juan Carlos Rodriguez and Valantis Markogiannakis noted.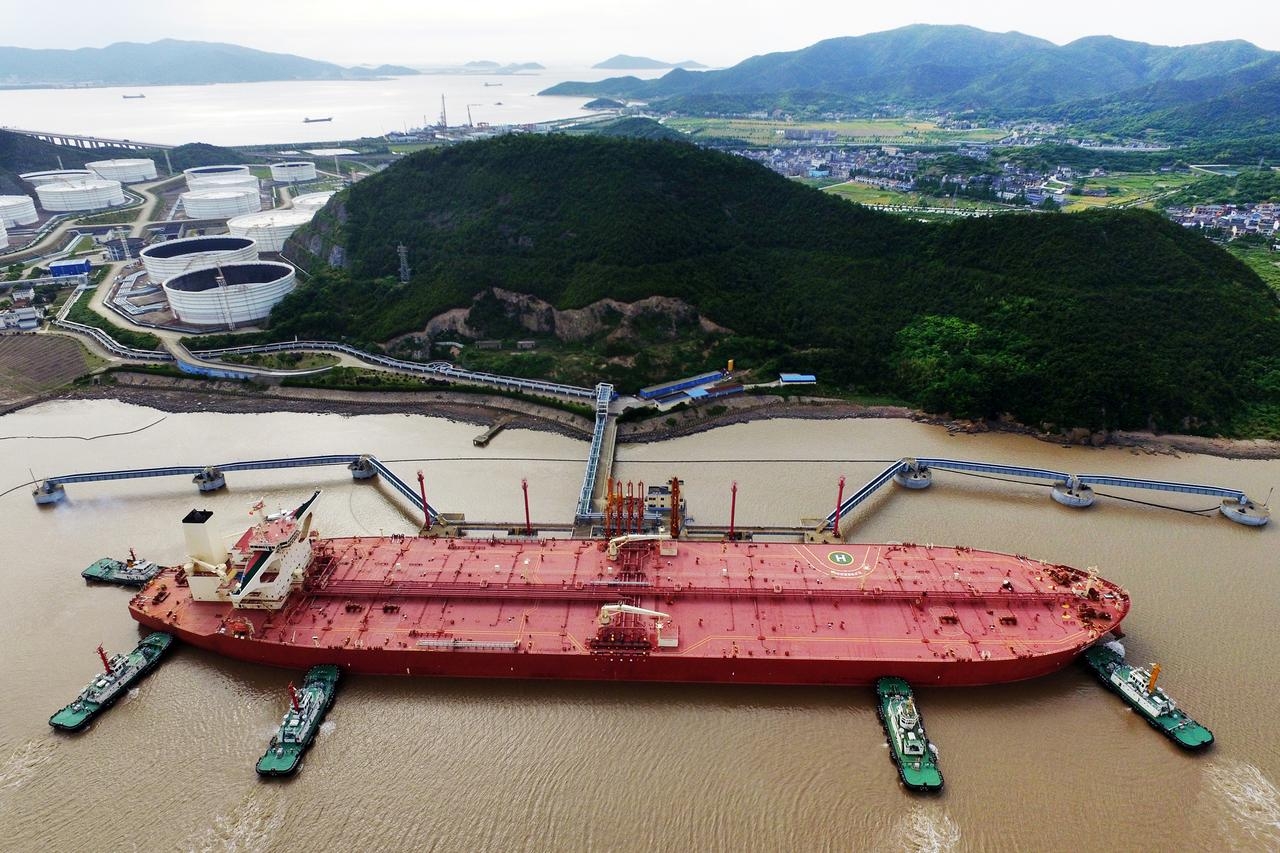 (Photo: Steel Guru)
China's crude oil imports in May were up by 1.28 million bpd compared to April and up by 1.27 million bpd compared to May last year, OilX said.
China's imports from Saudi Arabia jumped by 800,000 bpd, following declines in the two previous months, while imports from Iraq surged by more than 400,000 bpd as the Basrah crude grade is one of the seven grades allowed under the Shanghai crude futures contract, OilX data showed.
China's imports are rebounding and its oil demand is also steadily recovering, according to analysts. In recent weeks, China has led the global oil demand recovery, while tentative signs of improvement emerge in other major economies, including the United States and India, as lockdowns are eased.
In China, oil demand was at 90 percent of the pre-COVID-19 levels in April, and was expected at 92 percent of 'normal' demand in May, according to data from IHS Markit.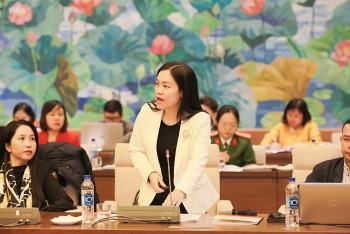 Friendship
Doan Thu Huyen, Vietnam Country Director for Campaign for Tobacco-Free Kids, made the statement at the "Child Downing Prevention" seminar.