Hong Kong, controversial national security law approved by China
The Chinese parliament has approved plans for a bill that threatens to limit freedoms in the semi-autonomous state, with an overwhelming vote in favor of the proposal to draft the law. The move will bypass Hong Kong's internal legislature to punish acts that subvert state power.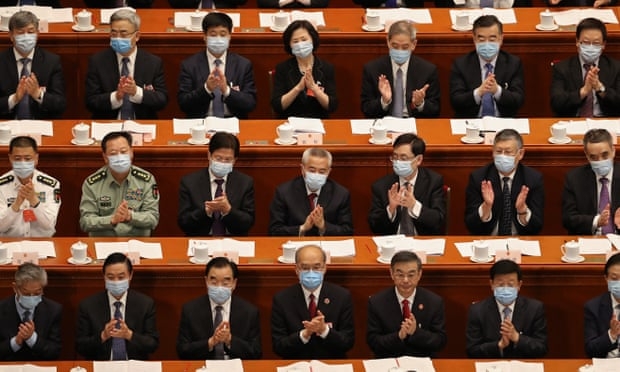 China's National People's Congress is preparing to vote on a draft decision that would pave the way for anti-sedition laws to be directly enacted in Hong Kong. (Photo: Getty Images)
Accordingly, the National People's Congress (NPC) voted overwhelmingly in favor of the proposal to draft the law, with 2,878 in favor and one against. Six people abstained.
The vote approves the standing committee to draft legislation to punish secession, subversion of state power, terrorism and acts that endanger national security in Hong Kong.
Lawmakers in the Great Hall of the People erupted into sustained applause when the vote was tallied, DW reported.
The law, aimed at stamping out protests that have racked Hong Kong for the past year, would bar subversion, separatism, "acts of foreign interference" and terrorism, charges often used in mainland China to silence dissidents and other political opponents, The Guardian said.
The legislation, which has been described as a "death knell" for Hong Kong, would also allow Beijing's security forces to operate in the city.
Widespread condemnation and anxiety in and outside HongKong
The move has prompted widespread condemnation and anxiety inside and outside Hong Kong about Beijing's plans for the city, where similar legislation was shelved in 2003 because of widespread public opposition. Critics worry it will be used against critics of the government.
The decision, passed with one opposing vote, was widely expected to be passed by China's rubber-stamping parliament. A detailed law will be drafted and could be enacted in a matter of weeks, according to Chinese state media.
Observers say the legislation is likely to worsen unrest in the city. On Thursday, riot police were deployed across Hong Kong to stop any potential protests. At least 360 people were arrested in Hong Kong on Wednesday, as police fired pepper pellets and detained suspected protesters in a series of skirmishes that broke out across the city.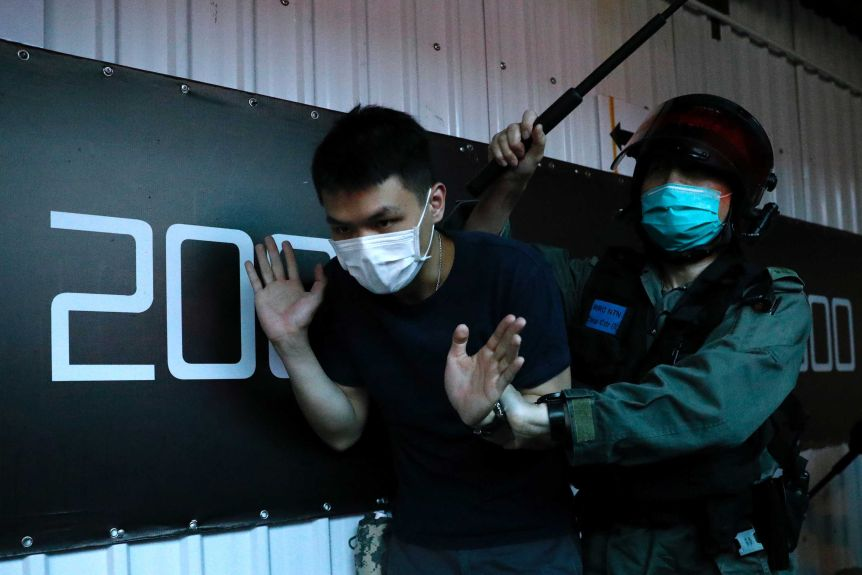 The Hong Kong bill is aimed at tackling subversion, secession, terrorism and foreign interference.(Reuters: Tyrone Siu)
Critics, including Hong Kong democracy advocates, have long argued that such measures will erode the territory's autonomy upheld in a "one country, two systems" formula since its return to Chinese rule in 1997.
"The Chinese communist party is painting a picture to make it seem like it is abiding by the basic law, but it is not. They're imposing a draconian law which can be used to silence dissent in Hong Kong and infringe on freedoms guaranteed to Hong Kongers," said Frances Eve, deputy director of research at Chinese Human Rights Defenders, a coalition of human rights NGOs.
Beijing has asserted the law change will be tightly focused and non-threatening. Its plan includes outposts of mainland agencies to curb what Beijing calls interference by foreign countries.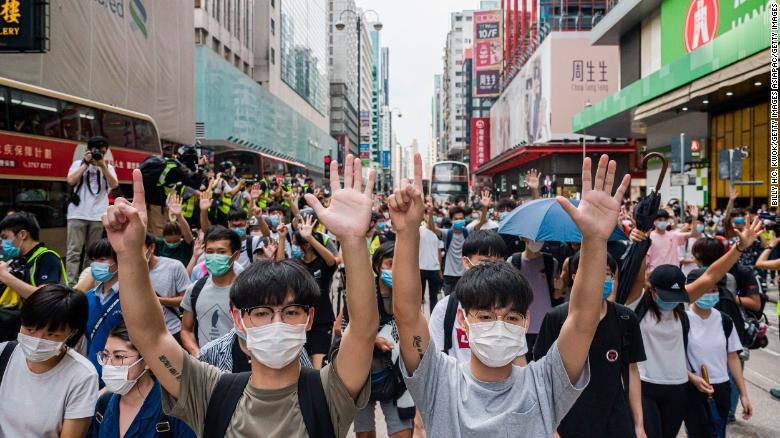 Hong Kong protesters rally against China's national security law on May 27 in Hong Kong. (Photo: CNN)
Further confrontation with the US
The legislation has forced further confrontation with the US. On Wednesday, the US secretary of state, Mike Pompeo, said his government would no longer consider Hong Kong as separate from mainland China and would revoke Hong Kong's special trade status as separate from China.
"While the United States once hoped that free and prosperous Hong Kong would provide a model for authoritarian China, it is now clear that China is modeling Hong Kong after itself," he said.
According to legislation passed by the US last year to pressure Beijing, Washington is required to conduct an annual review of Hong Kong's governance and whether it should continue to be treated as separate from China in trade and economic ties with the US.
"No reasonable person can assert today that Hong Kong maintains a high degree of autonomy from China, given facts on the ground," Pompeo said.
Before Pompeo's statement, the Chinese foreign ministry spokesman, Zhao Lijian, said his government would adopt "necessary countermeasures" to deal with "mistaken" attempts at foreign interference by other countries.
On Thursday Hu Xijin, the editor of nationalistic state-run tabloid the Global Times, said on Twitter it was not up to the US to decide if Hong Kong was autonomous. He wrote in a longer post on Weibo: "American politicians like Pompeo presume that the fate of Hong Kong lies in their hands."
"If Washington wants to play this card, let them play it … Hong Kong is a major international finance hub because of its special relationship to the mainland's massive economy. This is more important than the attitude of the US."
On Thursday, debate in Hong Kong over another controversial bill, that would criminalise disrespect of the Chinese national anthem, was suspended after a lawmaker opposing the law dropped what was believed to be a rotting plant on to the chamber's floor.
Beijing's decision also represents a worrying escalation of interference in Hong Kong.
"In China they never really define what exactly is 'national security'. So the law could change according to political expediency or political necessity," Johannes Chan, a legal scholar in Hong Kong, told public broadcaster RTHK, adding that it was "naive" to believe the law would only affect a small group of people.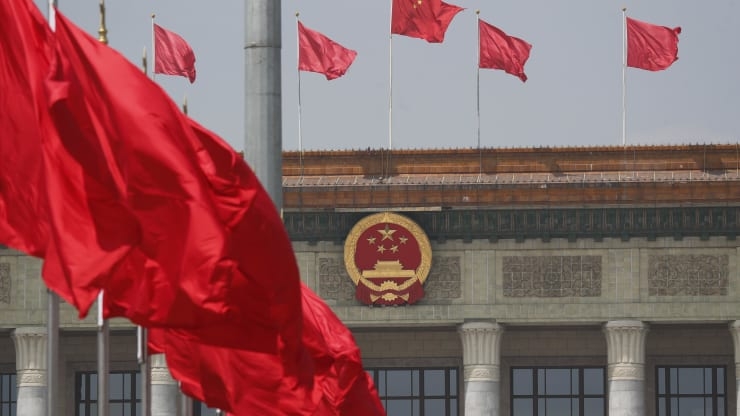 Red flags fly in front of the Great Hall of the People as the third session of the 13th National People's Congress (NPC) opens on May 22, 2020 in Beijing, China (Photo: Getty Images)
Condemnation
Earlier on Thursday, US Secretary of State Mike Pompeo had said Hong Kong no longer qualified for its special status under US law, unnerving investors.
Prominent Hong Kong pro-democracy activists Joshua Wong on Thursday called on the international community to stand up against Beijing's legislative moves.
On Tuesday, the EU had urged China to respect Hong Kong's autonomy.
"We attach great importance to the preservation of Hong Kong's high degree of autonomy in line with the Basic Law and international commitments," said European Council President Charles Michel, who represents European governments.
EU foreign ministers are expected to discuss the development at their regular meeting on Friday.
Whilst, it is said on the scmp that Beijing is "prepared for the worst case scenario" of an international backlash following the Trump administration's decision to certify that Hong Kong is no longer suitably autonomous from mainland China.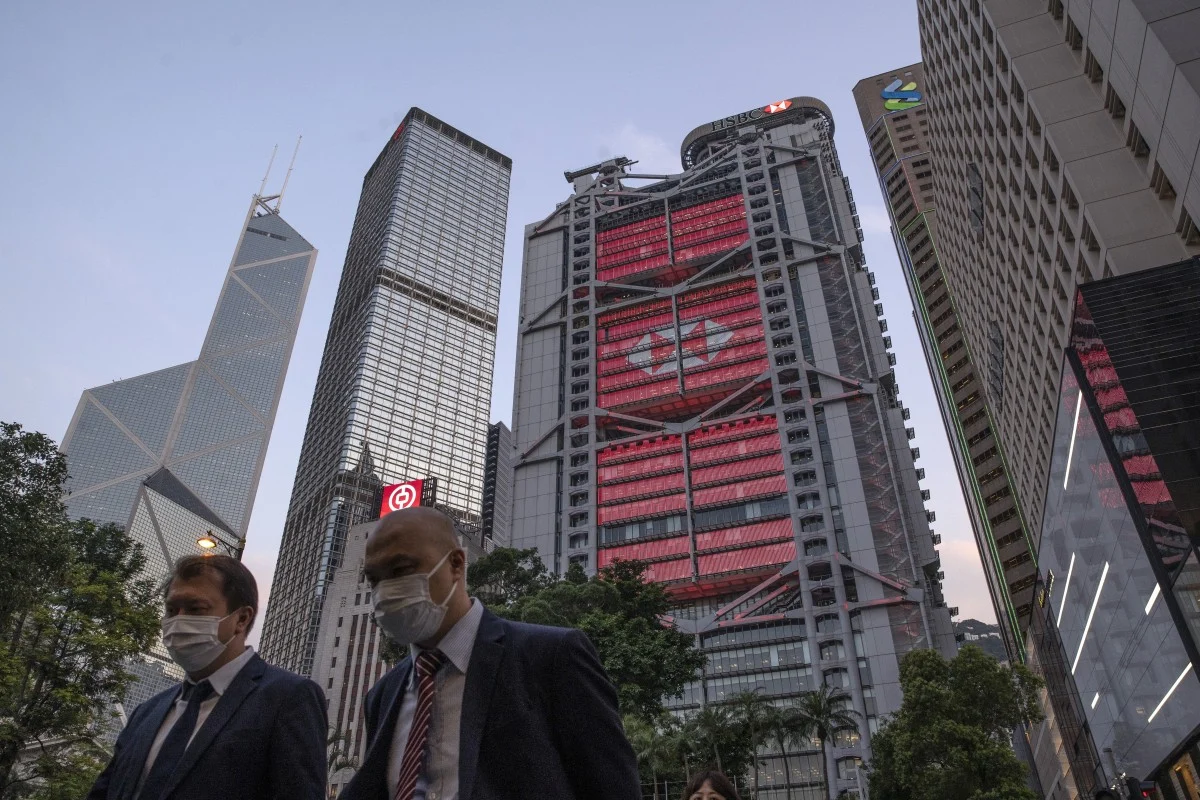 A tailor-made national security law for Hong Kong is expected to be put to a vote at the end of the National People's Congress on Thursday. Photo: Bloomberg
Chinese government advisers said China expected tensions with the US to escalate with the passage by the National People's Congress of a resolution calling for a national security law in the city. But Beijing's retaliation would depend on US action, they said.
"These threats [by the US] are what we expected. But they are futile in preventing the passing of the law. We have prepared for the worst case scenario," said Ruan Zongze, senior research fellow at China Institute of International Studies, a think tank under China's foreign ministry.
The spat between China and the US over Hong Kong moved to the UN on Thursday, with Washington requesting an emergency meeting over the city, which Beijing refused to allow to proceed. The Chinese mission to the UN said the request was "baseless" and the legislation was purely China's internal affair.