Thousands of flood-hit locals in Quang Tri benefiting from EU aid
Recently, World Vision Vietnam has distributed 3,200 household kits to people in six project communes - Hai Phong, Hai Truong, Hai Quy, Hai Hung, Hai Dinh and Hai Duong, Hai Lang district, Quang Tri province.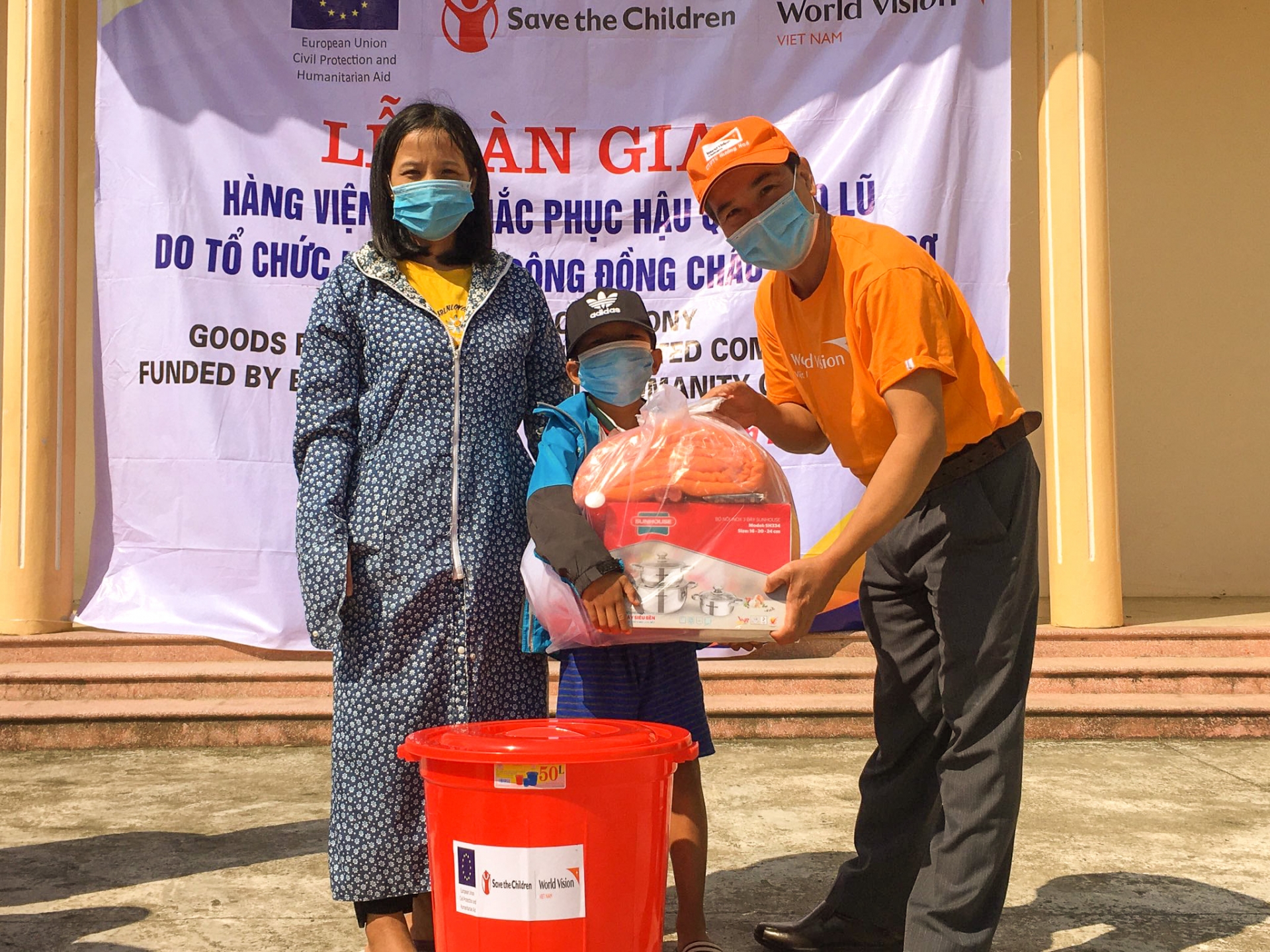 The aid will address the damage caused by floods, lack of clean and safe water and hygiene, and the disruption of education for children. Source: World Vision Vietnam
The total value of this distribution is up to USD 87,276.
This activity belongs to the Vietnam Central Emergency Flooding Response project, implementing by Save the Children and World Vision and funded by The European Civil Protection and Humanitarian Aid Operations (ECHO) to address the damages caused by floods, the lack of clean and safe water and hygiene, and the disruption of education for children.
The joint action between Save the Children and World Vision is implemented from November 2020 to February 2021 through an integrated package of interventions worth up to EUR 800,000, including education kits, household kits and WASH kits at home and school.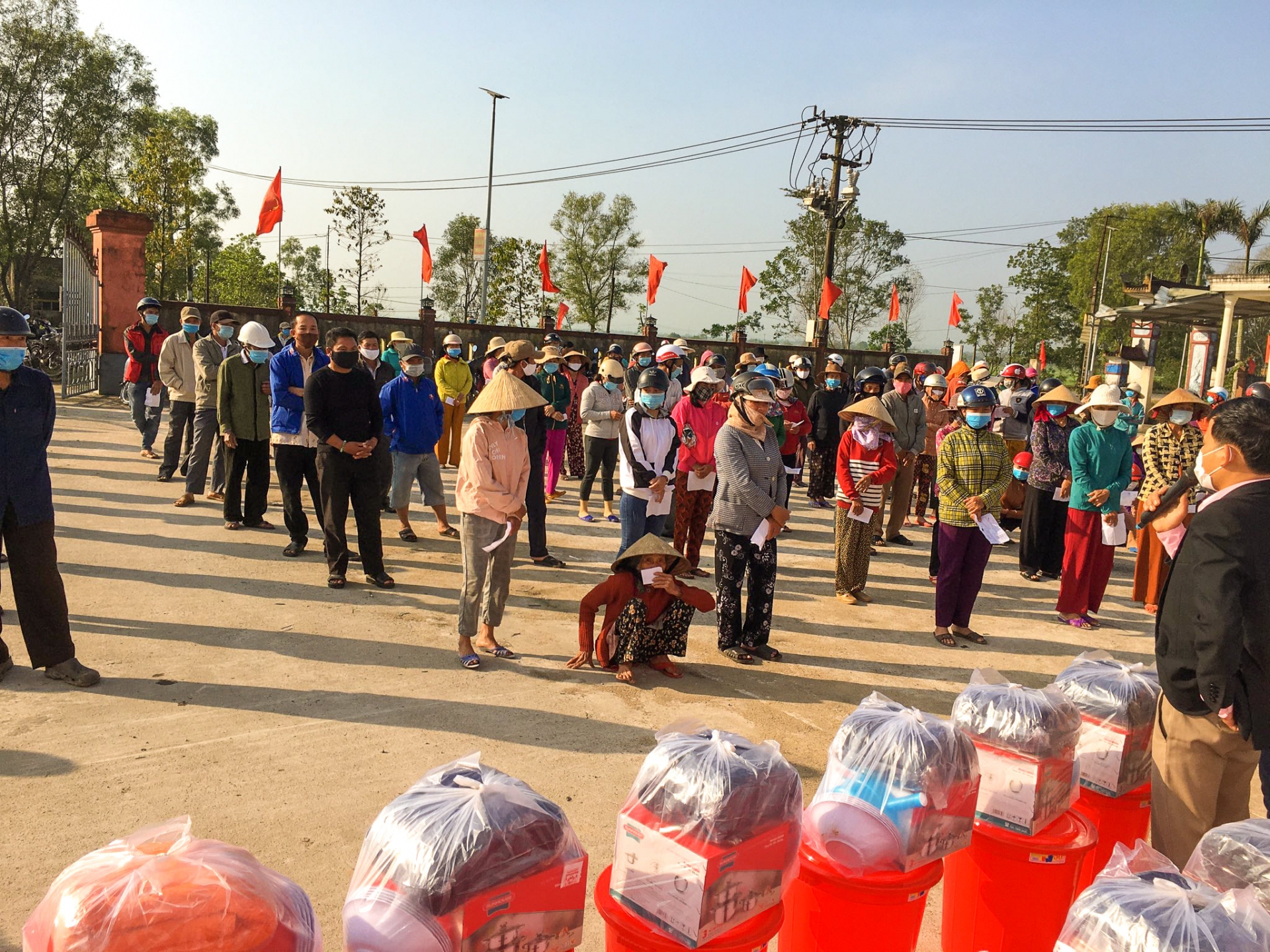 Due to the complicated developments of the COVID-19 epidemic, people as well as all staff strictly followed the anti-epidemic regulations such as keeping a safe distance, disinfecting hands and wearing masks. Source: World Vision Vietnam
It aimed to provide immediate assistance to those in the most urgent need in Quang Binh, Quang Tri and Thua Thien Hue provinces, in support of the local government response and in line with the Government request for relief assistance.
The assistance includes improving access to safe, clean water and hygiene through the provision of water containers and treatment chemicals as well as supporting affected children to continue education at home and school through the provision of learning kits and school supplies; and facilitating continuity of daily life through the provision of household kits for affected families.
The action will promote reviews of existing disaster risk reduction plans integrated into early action/early warning to be better prepared for future disasters, and child and vulnerable adult safeguarding will be mainstreamed in all relevant and appropriate sectoral activities./.