"Xin Pao" - Guilty Pleasure from Nam Dinh
Fill your stomach with meat buns from Nam Dinh Province, a must-try for street food lover.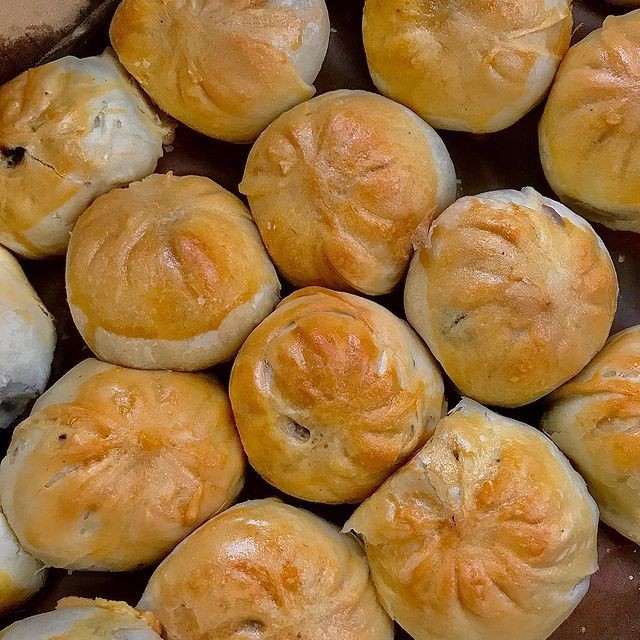 Pork buns or Xiu Pao is a childhood classic in Nam Dinh. Photo: Vietnamnet
Pork buns or Xiu Pao is a classified delicacy in Nam Dinh according to the local. Now, it becomes a local specialty for visitors. You will absolutely adore the pork based sweet and salty filling, crusty texture and relish fragrant taste.
The birthplace of Xiu Pao
Xiu Pao is a type of Chinese meat buns. The overseas Chinese community living in Pho Khach (now Hoang Van Thu and Le Hong Phong streets) is known for delicious meat buns, reported by Vietnamnet.
The price of one bun is only VND 5,000 - 10,000 (US$ 0.22-0.25). In Nam Dinh, they are sold at Hoang Van Thu, Le Hong Phong and Tran Hung Dao streets.
What are you waiting for? Let's try Xiu Pao in your next trip to Nam Dinh province!
How to make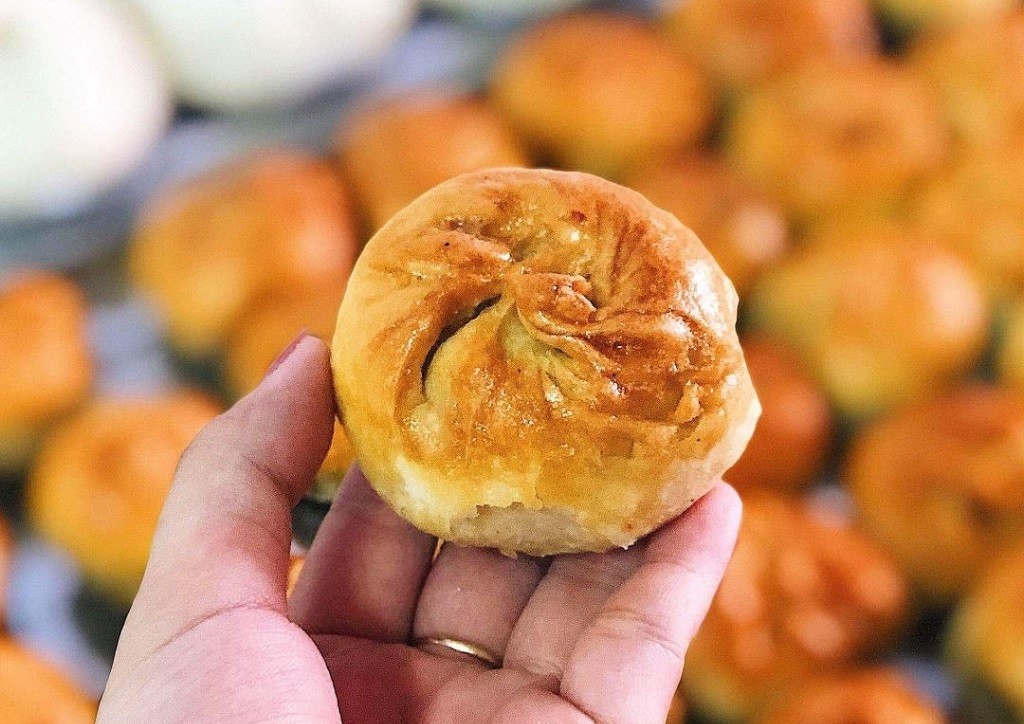 The golden crust is made by mixing flour with sugar, water, cooking oil and eggs. Photo: Vietnamnet
The traditional recipe is simple but require much patience. There are only a few ingredients, including: flour to make the crust, soup powder, butter, and sugar to mix with the crust.
The crust is made by mixing flour with sugar, water, cooking oil and eggs. Bun makers then let the dough rest for 2 hours. The important part is to poll the dough thinly and fold it into several overlapping layers to get an 8-layer crust.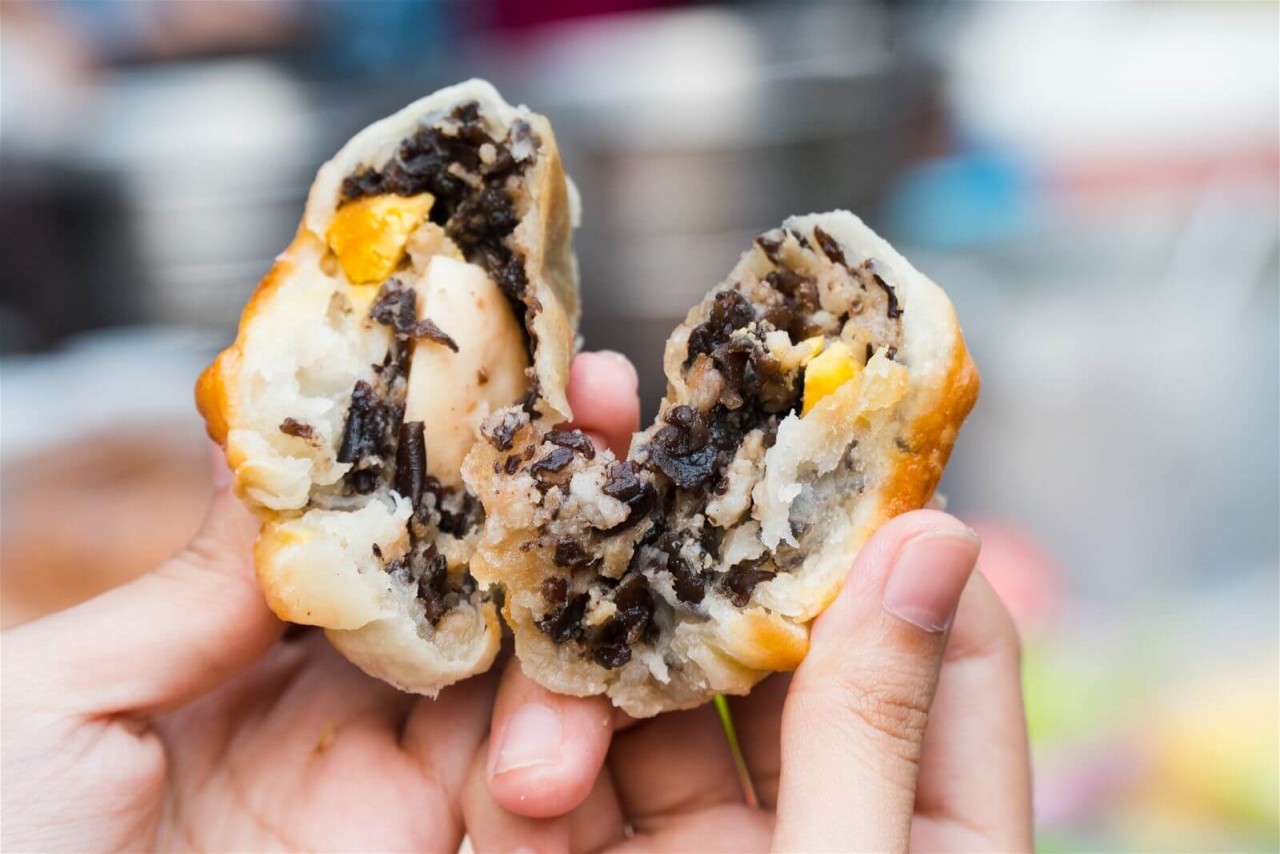 The filling is made from 2 types of pork. Photo: Vietnamnet
The filling is made from 2 types of pork, including pork belly and shoulder, wood ear (mộc nhĩ) and mushrooms. Pork belly and shoulder are marinated with seasoning powder, oyster sauce, then put on the stove to fry until golden and then cut into small pieces. Meat mixed with wood ear, egg shiitake to make the filling.
Before baking, it is coated with a layer of beaten egg. The egg layer adds to the shiny and buttery look. After baking for about 15 minutes, it will be brushed with another layer of eggs and baked for another 15 minutes til golden.
Since Xiu Pao seems so simple to make, many try to recreate this recipe at home. They surprised by the results. Homemade Xiu Pao is actually quite time consuming but they are worth the effort because the taste will blow your mind.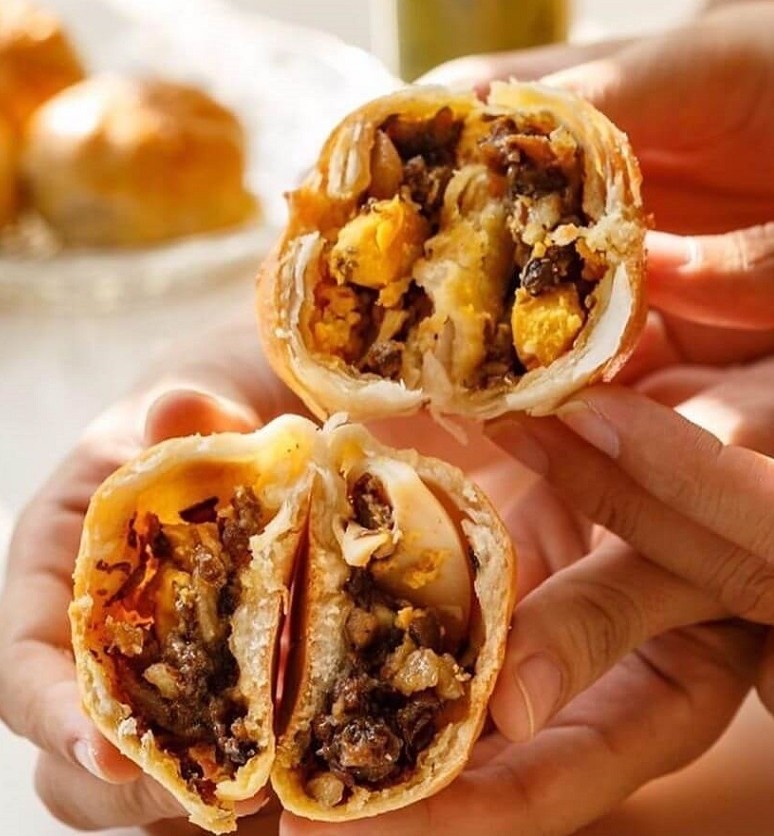 This Nam Dinh delicacy is beautiful inside and out. Photo: Vietnamnet
The taste of Xiu Pao
This Nam Dinh delicacy is beautiful inside and out. At first glance, people can easily mistake it for fried buns, but is not oil-fried, but baked in the oven.
The most special feature is the 8 very thin layers of dough together. When eaten, it is crispy, spongy and a little soft. The crust is lightly sweet, yet not as sweet as pies.
The filling is richer than the filling of dumplings, which is a perfect blend of meat, mushrooms and eggs, combining in your mouth.
Xiu Pao is best eaten hot with a cup of tea. A special food combo you might want to try is Xiu Pao and Stick-rice ice cream mix (Kem Xôi). The bowl of ice cream, usually vanilla flavor, is topped with dried coconut and green bean stick rice. The taste is sweet and clean, pairs with salty Xiu Pao can fulfill any picky eater.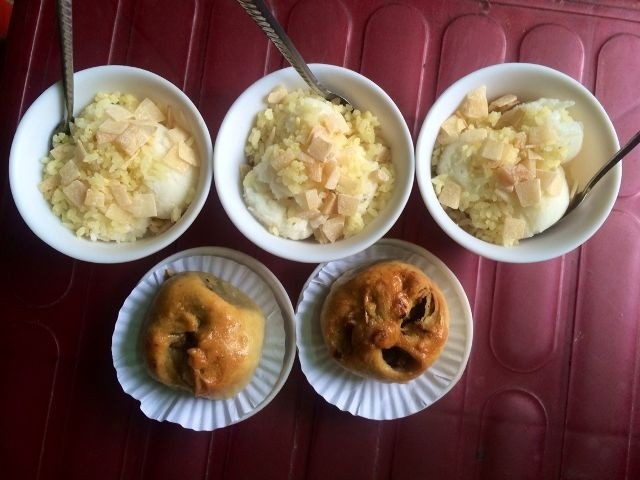 An interesting food combination. Photo: Toplist
The buns can be stored in the refrigerator for 3 days. Reheat them in the microwave when eating, the taste won't be as the freshly made ones but it is still delicious.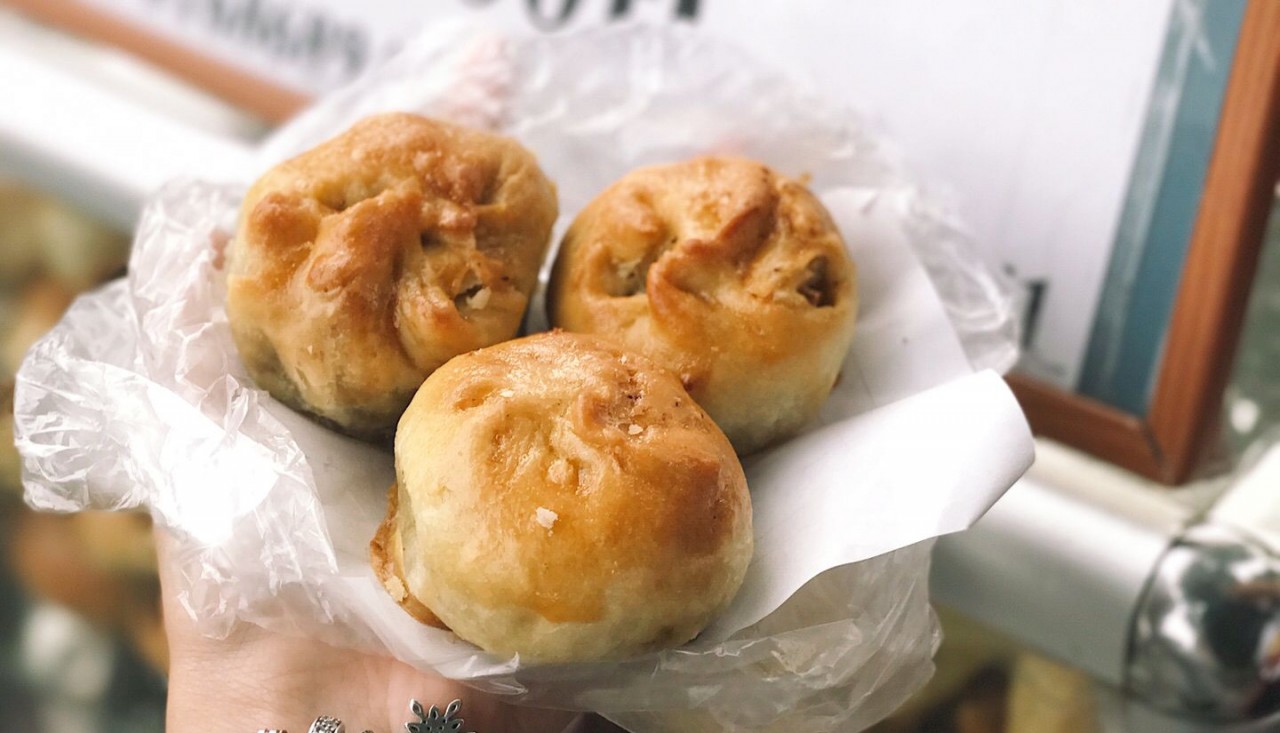 enjoy this local delicacy when you go to Nam Dinh. Photo: Foody
Here are a few tips before setting out on a Nam Dinh food tour:
Bring cash. Many spots are cash only

Most locations on this map serve eating in and take aways, but you can check for take aways, deliveries

Xiu Pao is considered an afternoon treat so 3-6PM is the best time to go get some.

Xiu Pao tends to sell out quickly, so plan to go early.

For take aways and deliveries that gotten cold over time, warm the buns at home in a steamer or in the oven, or wrap the buns in a damp paper towel and zap them in the microwave for three to five seconds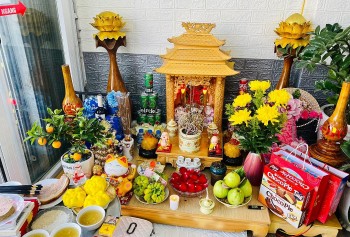 Handbook
Learn more about an ancient Vietnamese tradition that may bring you good fortune!