Yearly Horoscope 2021: Astrological Prediction for Gemini
Yearly Horoscope 2021 for Gemini: This will be a year where Gemini zodiac will finally put an end to old issues and start afresh. You will be grateful to the transit of Jupiter in Aquarius whose aspect is also seen upon the Gemini zodiac sign. At the same time, there may be some progress on the health front. Some ailments from the past are likely to get treated during the year. Besides, you should seek credit assistance only to the extent that is needed, is the suggestion as per Gemini astrology prediction 2021.
Gemini Horoscope 2021 Overview
According to horoscope.com, there's for sure plenty to talk about this year, Gemini! 2021 is a highly stimulating year for your creative sign. You are able to feel more aligned with your highest good, and can even make some pretty fantastic new friends along the way. You might actually be the go-to person when things get a little rocky, mainly because you adjust so easily and quickly to things and are able to see the humor in almost any situation.
As the year begins with some confrontational squares between Jupiter in Aquarius and Uranus in Taurus, you'll get a beneficial wave of abundance headed your way even through some gritty energy. This is also true in mid-February, May, and late December for you as Saturn's transit through Aquarius squares Uranus in Taurus, causing some chaotic waves in the world.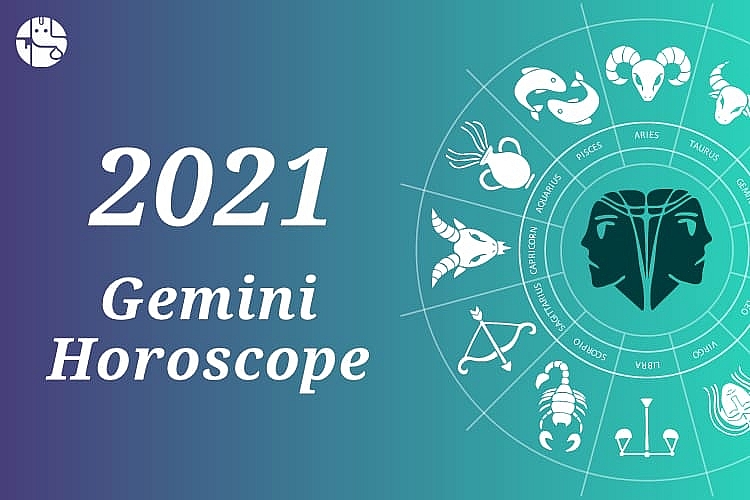 Photo: ganeshaspeak.com
This can be tough on others through much of the year; but because Saturn will be nicely angled towards your airy sign, it will be bringing you many insights and brilliant moments. This can be that time where you find yourself in a very powerful way. Expect the unexpected and be extremely grateful for the gifts you receive, because you deserve them!
One important piece of the 2021 puzzle is to really consider the transition period of your birthday months. You might be a little caught up during this year's Mercury retrograde cycles, which all take place in air signs. One of the most important for you occurs on May 29, following a transformative total lunar eclipse in your opposing sign of Sagittarius.
This is a vibe that will definitely have you rethinking a lot of different pieces of the story. And although it can be a highly enlightening time when it comes to all aspects of your life, there is still much work to be done through the summer. Especially because you are also met with an annular solar eclipse on June 10—at the same time Mercury continues a tricky retrograde cycle in your sign until June 22.
Gemini Love Horoscope 2021
Further, Ganeshaspeaks.com stated that the year is also good for natives looking for a romantic relationship. The singles will easily mix with their opponents and shall fall into a relationship. Therefore, the aspect of Jupiter upon your sign and also upon the zodiac sign of Libra will be encouraging.
Libra zodiac sign is the house of romance and relationship for Gemini zodiac and the aspect is considered highly auspicious. Thus, the year is also good for native already into a relationship. The duo will finally decide to settle down in a married relationship and this will bring you both closer to each other, states the Gemini horoscope 2021.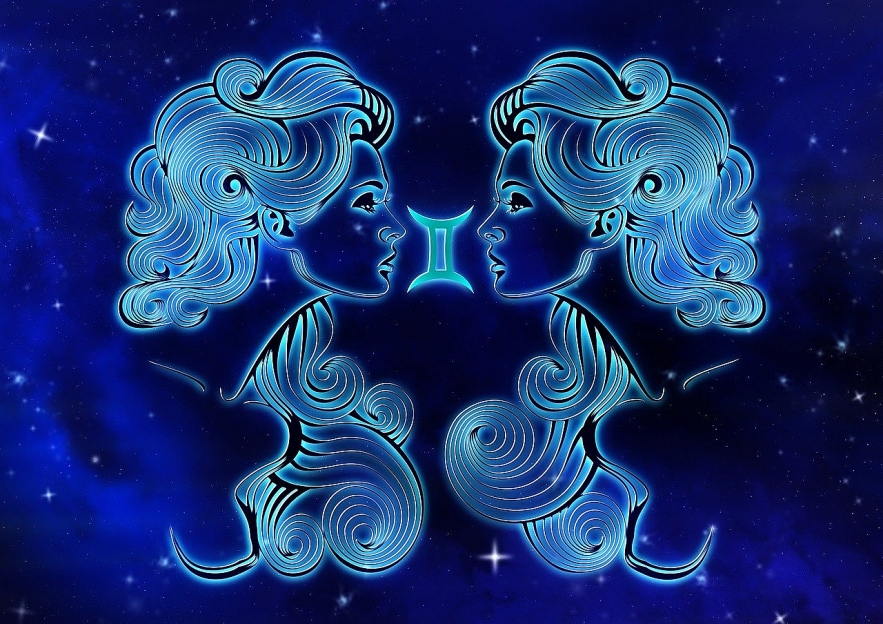 Photo: Deccan Herald
Again, the year will conclude well for native looking to get married. If you had any break up in the past and were unable to look forward, the year 2021 will enable you to slowly forget the past and look for a brighter future. The Gemini 2021 horoscope shows that singles will also find a good partner for their life and this will enable them to lead a beautiful romantic relationship. Eventually, marriage is on the cards.
Gemini Couples Horoscope
According to horoscope.com, for those Geminis in long-term relationships, this is a really lovely year to deepen your connections. The markers for your partnerships have faced a lot of difficult times since 2020, and this is a very important year for those looking to either continue a commitment either through expanding your family, marriage, or even considering a move that has you closer to your loved ones.
The May 26 total lunar eclipse in your opposing sign of Sagittarius blasts inspirational fires through your personal seventh house of romantic relationships. Meaning that someone wants to balance you out through these transits. Your lover is the one who is here for you no matter what. There's a definite kinship with this lunar release, which can open your heart up to some pretty intense emotions. This romantic vibe keeps on going through the month of June, very much opening your mind (and heart) as the annular eclipse in your sign on June 10 brings you abundance and prosperity.
Your sign's symbol of the Twins features a soulmate for a reason. What you two experience together nobody else can truly understand. This includes a destined path pulling you both towards your greatest good, and coming to a major consensus together throughout the year. Certain turning points presented with the eclipses are then met with your willingness to communicate with one another.
A major test will come along when your home planet, Mercury, starts a retrograde through Libra starting September 27 through October 18. This is a timeframe where you can get lost in a certain story or feel like you are not on the same page as your partner. During this time, careful planning and honest conversations can sort out any disagreements.
The year closes out with a Sagittarius total solar eclipse shedding light on what was once thought lost. Romance is extremely passionate throughout most of the year, even with some small mishaps!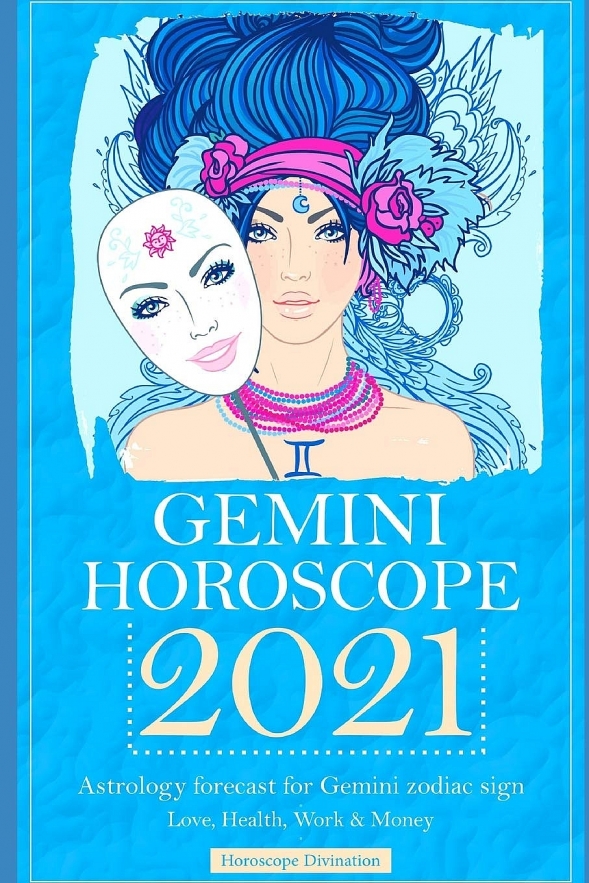 Photo: Amazon.com
Gemini Singles Horoscope
This year, trusting the signals your antenna catches is what this is what it's all about—especially since the north node of fate transits through your personal sign. There is a ton to be extremely appreciative of even if you feel lonely at times.
For those Geminis who are seeking love, this is the perfect year to let yourself have the upper-hand and ask someone out that you wouldn't normally be attracted to! Your tastes are changing, which most likely happened through some heartbreak you went through in 2020. You now know what you are looking for through a certain dating scenario you definitely don't want to revisit. The eclipse cycles this year are off the chains when it comes to finding your destiny.
The May 26 total lunar cycle is going to change you whether you are ready or not. It can bring a major partnership along even if you would prefer to be single for a little longer and play the field. This can be one of those magnetic meetings that seemingly occur out of nowhere. In fact, these eclipse events do contribute to some major "love at first sight" kind of energy, so do not be surprised if you weren't even looking for love, and it just appears right in front of your very eyes.
This takes your sign through most of June, as well even through a Mercury retrograde cycle in your very own sign. On June 10, a solar eclipse in your sign of the Twins enlivens your world, making you irresistible to all of your crushes. You are pretty much flying through this portal all year long, so be on your toes and ready for action, especially as November and December roll around!
Photo: sunsigns.com
Gemini Money and Career Horoscope 2021
The year 2021 is also good for students pursuing higher studies, ganeshaspeak.com reported. Students will be highly enthusiastic and energetic to learn new subjects and even master the same. The Gemini natives, planning to work and learn will find the year to be highly beneficial as seen in the Gemini 2021 horoscope. As Saturn in the house of Capricorn will insist you to learn the practical course, Jupiter will improve the theoretical concepts for this zodiac sign. Therefore, the year will be wonderful for most Gemini zodiac sign natives to practise whatever you have learnt. Also, the year is good for students interested in learning any professional course of their choice.
With the rise of income in the year 2021, the year is also likely to see a better phase in amassing wealth. Gemini native in the year 2021 can plan to acquire property, commodities and even seek credit to acquire these commodities. Thus, the asset base is likely to be much better in the year 2021. Seek credit assistance only to the extent that is needed, is the suggestion as per Gemini horoscope 2021.
According to horoscope.com, this year, making crucial decisions means you must always be several steps ahead of everyone else. There's a strong chance for abundance, especially through major financial windfalls as Jupiter transits through the sign of Aquarius—more specifically activated from January through mid-May, and also mid-October through late December. Taking on multiple jobs or spanning several different work fields is highly probable as well. Saturn shifting through your personal ninth house zone of higher learning and education emphasizes your insatiable thirst for knowledge.
You have many routes you can really consider both for financial opportunities as well as fulfilling yourself spiritually in the world. You can really bring it all together, and be extremely happy with your career-related decisions this year.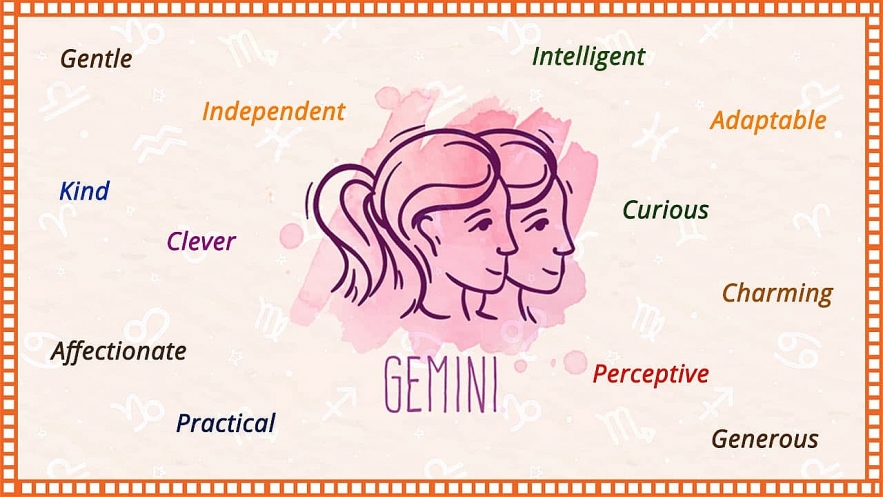 Photo: Astrosage
For those supporting a family or in a collective business arrangement, you might find yourself becoming more of a leader than you were initially ready to take on. The north node of fate passing through your intellectual sign brings you many opportunities that you didn't even realize you were fully prepared to take on for yourself.
The universe has a major plan this year for your dynamic sign of the Twins! All you got to do is show up and be willing to learn! There can be times where so many ideas are flowing to you that it is hard to keep up with the quickness of your own mind. So be very careful and willing to listen to every word that your colleagues say due to all the innovative Uranian energy zipping around your second solar house of finances.
Gemini Health Horoscope 2021
The year that passed by had challenges on the health front, the year 2021 will see a gradual subsiding of your ailments. The Gemini 2021 predictions show this will be a year where you will find all the health problems slowly taking a back seat. Medication if any that you have been enduring for long will also help you recover from the ailment at the earliest. One area that will need attention is your diet. Just make sure you are careful of your health in the following months February, May, and September 2021. Because Mercury will be retrograde around these three months.
Your throat could be a weakened area for those Gemini's born in June, which is most of you. Be aware of lack of expression of true feelings a contributing factor, so watch how you vent your hurt to other people whilst Venus is in your sign.
For those who suffer breathing or bronchial conditions, 10 August until 2 September 2021 is a time you could need to seek treatment, yearly horoscope reported.
According to Gemini Health Horoscope 2021 based on Vedic Astrology, the health of Gemini Zodiac natives can remain a little weak throughout this year, because Saturn and Jupiter are creating a conjunction in the eighth house at the beginning of the year and the presence of the shadow planet Ketu in your sixth house can cause health-related problems. During this period, take care of yourself and remain aware of your lifestyle and eating habits.
Along with this, planetary movements as per Gemini Health Astrology 2021 are indicating the possibility of you suffering from air-borne and blood-related diseases. Hence, avoid eating fatty foods and visiting dusty places as much as possible, otherwise problems like eye disease, sleeplessness etc. will affect your life. You are likely to spend a lot of money as predicted by Gemini Health and Fitness Horoscope 2021 on such cases and will feel mentally stressed.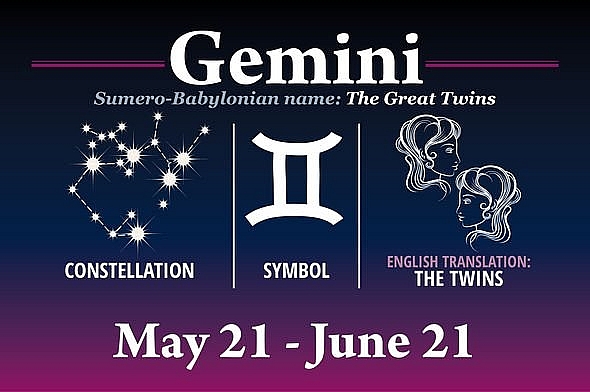 Photo: Daily Express
According to sunsigns.org, each month of 2021 brings something special to the table. Below is a month-by-month summary of the year ahead and what the Gemini can expect!
January 2021 is a month for introspection, especially when it comes to your relationships. Think about what you want out of the year and make your plans and goals accordingly.
February 2021 brings a clear mind and a boost of charisma. This is the perfect month to find a work/social life balance that can last throughout the year.
March 2021 brings even more energy than February! As a piece of advice, focus this energy on your career. This can help to improve your finances as well.
April 2021 is ruled by Mercury, which encourages you to spend more time with your friends and loved ones. At the same time, try not to lose track of your career goals and finances.
May 2021 is the perfect month to focus on your love life and your communication with others. Try to ignore past partners and focus on your current partner, or finding a new partner if you are single.
June 2021 encourages Venus in Cancer to protect your money. This gives you the time to focus on creative endeavors. Just don't let Jupiter's influence cause too much frustration!
July 2021 invites Cancer to continue to watch over your finances. This gives you time to focus on your relationships, both romantic and platonic.
August 2021 brings positivity into your life. The more time you spend with your friends and loved ones, the better you are likely to feel. Avoid isolation this month.
September 2021 is another month for introspection. Spend the first half of the month focusing on yourself– alone. Spend the second half improving your relationships, especially with your family.
October 2021 brings another call for focusing on your relationships, again with your family. If you do not consciously focus on this, it may slip your mind to spend time with them. This can negatively impact your relationships.
November 2021 will bring increased sensitivity, which can negatively impact some of your weaker relationships. Try to work on your hobbies to cheer yourself up.
December 2021 is the perfect month for making your plans for the year ahead, as the month predicts to be very calm. Think about what changes you might make, especially in regards to your social life.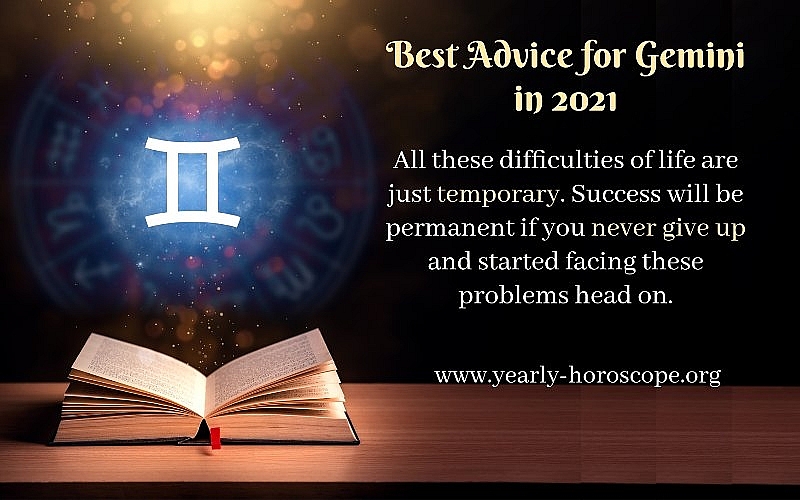 Photo: yearly horoscope
Gemini is the third sign astrological sign in the Zodiac. It starts on May 22 and ends on June 21. The Gemini is a masculine, air, dual, intellectual sign, which is governed by Mercury.
Is 2021 a lucky year for Gemini?
2021 is a lucky year, announcing a happy family life, a tenacious approach to all the purposes and dreams, and the need to evolve professionally, Yearly Horoscope reported.
Which months and days are lucky for Gemini in 2021?
In all honesty, this is not going to be an easy year, but it will bring a lot of satisfaction to Gemini, and August and September are the best months to succeed in finalizing everything you plan on doing.
In 2021, curiosity will allow you to find a career opportunity that you have never considered before, which will stimulate you intellectually.
What should Gemini eat in 2021?
What Gemini should eat: plums, oranges, grapefruit, grapes, raspberry, apples, salad, cauliflower, spinach, carrots, celery, green beans, tomatoes, yogurt, almonds, garlic, and ginger. Avoid: coffee, root vegetables (potatoes, radishes), moldy foods, and refined sweets.
Conclusion
Both the yearly Gemini horoscope for 2021 and the monthly horoscopes show that the year comes with many changes, mostly in your social life. Make sure to keep good friends close, but don't beat yourself up if you need to let go of toxic friendships. Make sure to spend time with your family and your romantic partners. If your social life is healthy in 2021, then your year will go well.