Yearly Horoscope 2021: Astrological Prediction for Aries
Yearly Horoscope 2021 for Aries: the year 2021 is full of positive energy and fruitful achievement for Aries. For love, career, health horoscope and an overview of what's waiting for Aries in the next 12 months, scroll through the article for closer insights.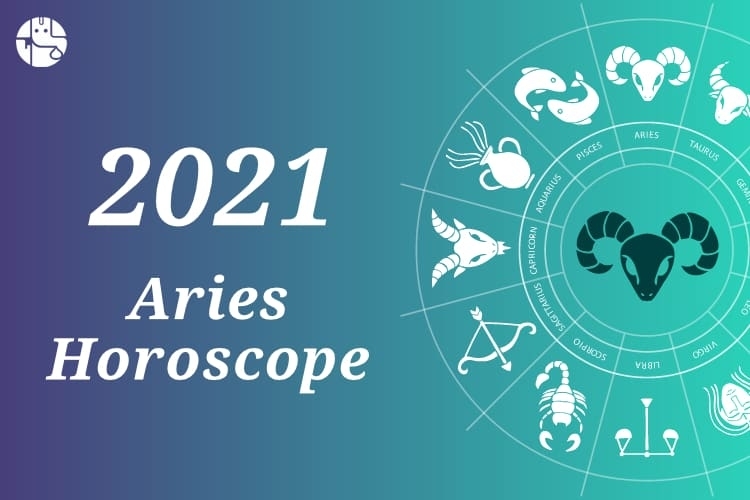 In 2021, Aries's long-standing aims and ambitions can come to fruition (Photo:Ganesha Speaks)
Aries Overview Horoscope – a look at the year ahead
It is seen that some of your long-standing aims and ambitions can come to fruition. Besides, you will be blessed with positive cosmic energy in matters of love and relationship. Your thoughts and vibrations will be surely positive. On the whole, your mental, physical and emotional capabilities will remain high as per Aries yearly horoscope 2021.
Aries Love Forecasts in 2021
As per Aries Love Horoscope 2021 predictions, natives in love will get desired results this year. However, the beginning of the year will not be as favourable as you wish. But the time from April to September will prove to be very advantageous for your love life. During this time, you both will remain smitten with each other and can even decide to get married. You will enjoy every moment with your lover, and imbibe a sense of freshness and happiness from within. With this, you both can also plan to go on a good journey.
You have to take some precautions during the mid-November as per predictions based on Aries Love Life 2021, because your love life can undergo stressful situations and your beloved's family will be the main cause of it all. In such a situation, you will need to give priority to your relationship while explaining things to your sweetheart. Disputes with your beloved can arise between June and July due to the unfavourable impact of planetary transits on your life. Your excessive usage of a phone more than needed will be the sole reason behind your argument. In such a situation, keep your phone away as much as possible when meeting them, according to Astrosage.
As per Aries Love Horoscope 2021 predictions, natives in love will get desired results. (Photo: Love Horoscope)
In the field of your career, Arians will get good results in the year 2021 as predicted by ‌‌Aries Career Horoscope 2021‌. This is possible since Saturn will remain in the tenth house from your zodiac sign throughout the year and beneficially aspect you. In this case, the influence of Shani on you will turn out to be best for you. As a result, you will be able to acquire better results than before due to the planetary placements and movements. You will succeed in performing better with the assistance of people from different fields. You will get a chance to get in touch with foreign connections. Along with this, your colleagues will also support you. In order to increase your interaction with foreign sources and incur good profits, you are required to make continuous efforts.
If employed, you will be promoted to your workplace due to the planetary conjunction of planets Saturn and Jupiter in the tenth house, which will make your boss and colleagues happy. However, some problems will arise from the beginning of this year to mid-April. In this duration, there is a possibility of you facing a big charge, which will damage your image. If you are into trade or business, then you may suffer losses because of the presence of the planet Venus in the eighth house. However, you will also be seen expanding your business and creating new strategies for profit as per your Aries Career Predictions 2021.
Aries Health Horoscope 2021
According to the 2021 Aries Health Horoscope as per Vedic Astrology, your health will remain better than average since the aspect from planets won't give you any serious health problems. However, you will constantly feel tired and stressed from time to time, due to which irritability in your nature will be seen clearly. Along with this, the presence of shadow planets Ketu and Rahu on your second and eighth house respectively can cause stomach-related problems. You will have to take special care of your eating habits. Apart from minor issues like blood problems, back pain, insomnia, gas, indigestion, etc., your health will remain majorly good this year as per Aries Health Astrology 2021.
Aries Finance Horoscope 2021
Talking about the financial life of Aries natives based on Aries Finance Horoscope 2021, this year will be a little less favourable than normal. Several challenges will be incurred, which can cause you problems. Initially, financial situations will remain weak. However, despite this, you will be seen working hard to improve your financial life and making progress. Time from April to September will be good for you, because, during this period, Jupiter will be in the eleventh house of your zodiac sign, which will improve your financial condition and add to your income. Jupiter will also contribute to resolving many of your mental troubles at this time. Between September and November this year, there will be fluctuations in your economic conditions again, which will lead to an increase in your mental stress.
After this, a good time will start for you from December as per Aries Financial Horoscope 2021, because you will come across multiple opportunities to earn money. However, you are required to remain vigilant and careful when making use of these opportunities as only then will you be able to benefit easily. Planetary transits this year 2021 indicate that you can also remain ill at this time, which will add to your expenses and you will feel financially strapped. In such a situation, get a good health policy in time.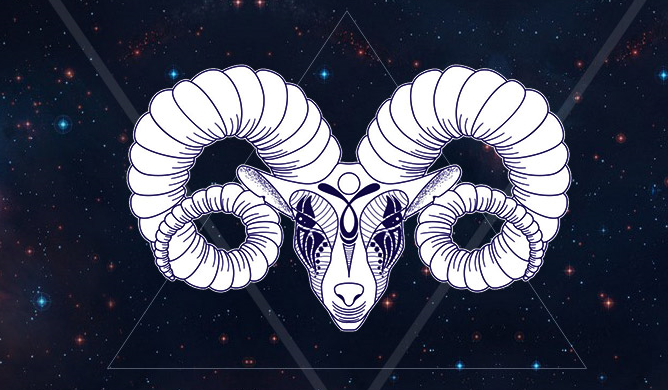 (Photo: Waka)
Aries January 2021
Take your time in life and indulge in activities that make you happy.
Aries February 2021
You should take charge of your life and live the same on your own terms.
Aries March 2021
Always prioritize your family because they will always have your back in good and bad times.
Aries April 2021
Ensure that you spend your finances wisely. Save money for rainy days because you never know what might happen in the future.
Aries May 2021
Step out of your comfort zone and take risks in life. Nothing in life comes easy; you have to work hard for the same.
Aries June 2021
Trust in yourself, and your abilities and things in your life will run smoothly.
Aries July 2021
Make good use of your gifts and talents to elevate your life and the lives of your loved ones.
Aries August 2021
Your romantic life might have problems this month, but you should try as much as possible to develop great communication skills with your partner.
Aries September 2021
Never give up in life just because things are not going your way.
Aries October 2021
This month you should be ready to take your career to the next level with the help of your friends, colleagues, and family.
Aries November 2021
Focus on becoming the best that you can be because of the achievements that you have already made.
Aries December 2021
Towards the end of the year, you should still maintain a positive and optimistic attitude towards life.
Aries Horoscope 2021 Shows You Will Seek More Freedom
The 2021 Aries horoscope shows that as far as your married and domestic lives are concerned, most of 2021 shall grant you tremendous success. Your desire for freedom will increase and you may not want to get tied up to tedious routine life. However, there will also be some days in which certain emotional issues might complicate things a little and might add up to your stress and frustration, says your yearly predictions. So, don't let these situations create any distance between you and your loved ones. There will also be phases in which you may expect some changes in your domestic life. Before making any decision for change, you need to speak to your loved ones and see if they will be able to manage it as well advises the findings from your zodiac sign.
As far as your relationship is concerned, you will be maintaining a good rapport with friends, and they will inspire you or enthuse you. You will be filled with positive energy on most of the days. Your mind will be very sharp, and therefore your energy will be spent behind reflexes as seen in Aries 2021 predictions. However, there will be some days when you will feel very low. But, your thoughts and vibrations will surely be positive. In such days, you should try to remain calm and composed while dealing with anything and everything. Overall, your mental, physical and emotional quotients will remain high during major parts of 2021, as per Gane Shaspeaks.
Aries 2021 Horoscope: You Will Gain Focus And Concentration
As far as your love and relationship are concerned, you will be blessed with the positive cosmic powers for your love life according to Aries 2021. Your concentration this year should be only on enjoying rather than the expectations as per the findings of astrology. You will keep on getting the support and love of your partner most of the time this year. You will also notice that your partner will be more active than before and this will give you good days of intimacy as well. However, there will also be some days in which love and intimacy may be a little less but just remember that this is just a passing phase. As the year progresses, your partner's support for making love will increase gradually shows your zodiac sign.
Regarding your educational and academic arenas, planets will be moving in your favor according to Aries yearly prediction 2021. In this entire year, you will put in a lot of effort mixed with some struggle related to your studies. However, there will also be some mental pressure regarding studies but you will succeed in all your tasks and examinations. This is going to make you feel immensely happy. There will be some days in which you may feel some laziness too but remember this is just a passing phase. In certain phases, you will be very serious about your studies in terms of progress and overall development in accordance with the Aries horoscope 2021.