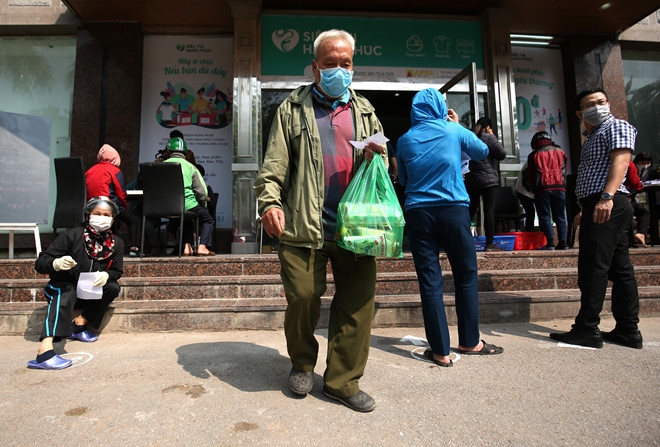 Photo: Tran Thang/Thanh Nien newspaper
At 'zero-VND Happy supermarket', those who need support will be required to fill in a medical declaration and personal information form. Then, they have to pay only VND0 for each purchase invoice that does not exceed VND100,000 (US$4.3)
This special supermarket is open from 8am to 5pm every day.
Outside of Hanoi, there are 7 'zero-VND Happy supermarkets' have been launched across the country including the provinces of Bac Ninh, Bac Giang, Lang Son, Hai Duong, Hue, Thai Nguyen and Phu Yen. The store chain will soon be deployed in the provinces of Ninh Thuan, Binh Thuan and Yen Bai.
This model stays open until the end of the COVId-19 outbreak and will be maintained after the pandemic is controlled, to make this 'happy supermarket' a destination for underprivileged people.
Ms. Le Thi Chat (65 years old) who makes a living by scrap business felt very happy to go to "zero VND supermarket'.
"I live in Hanoi alone and earn a living by selling scrap metal. Due to the COVID-19, I cannot work and have no money to cover my life. Fortunately, I was introduced to here to get rice, instant noodles, eggs ... This amount of food will save me from starving for the whole month. Thank you very much", she said.
Ms. Ngo Thi Thoan (52 years old) shared: "I earnd money by transporting students to schools. My husband is a shoe shiner. I am raising my 2 school-aged children. Due to school closure, I'm jobless, no earning any money. Thank the Happy Supermarket. I'm really grateful.''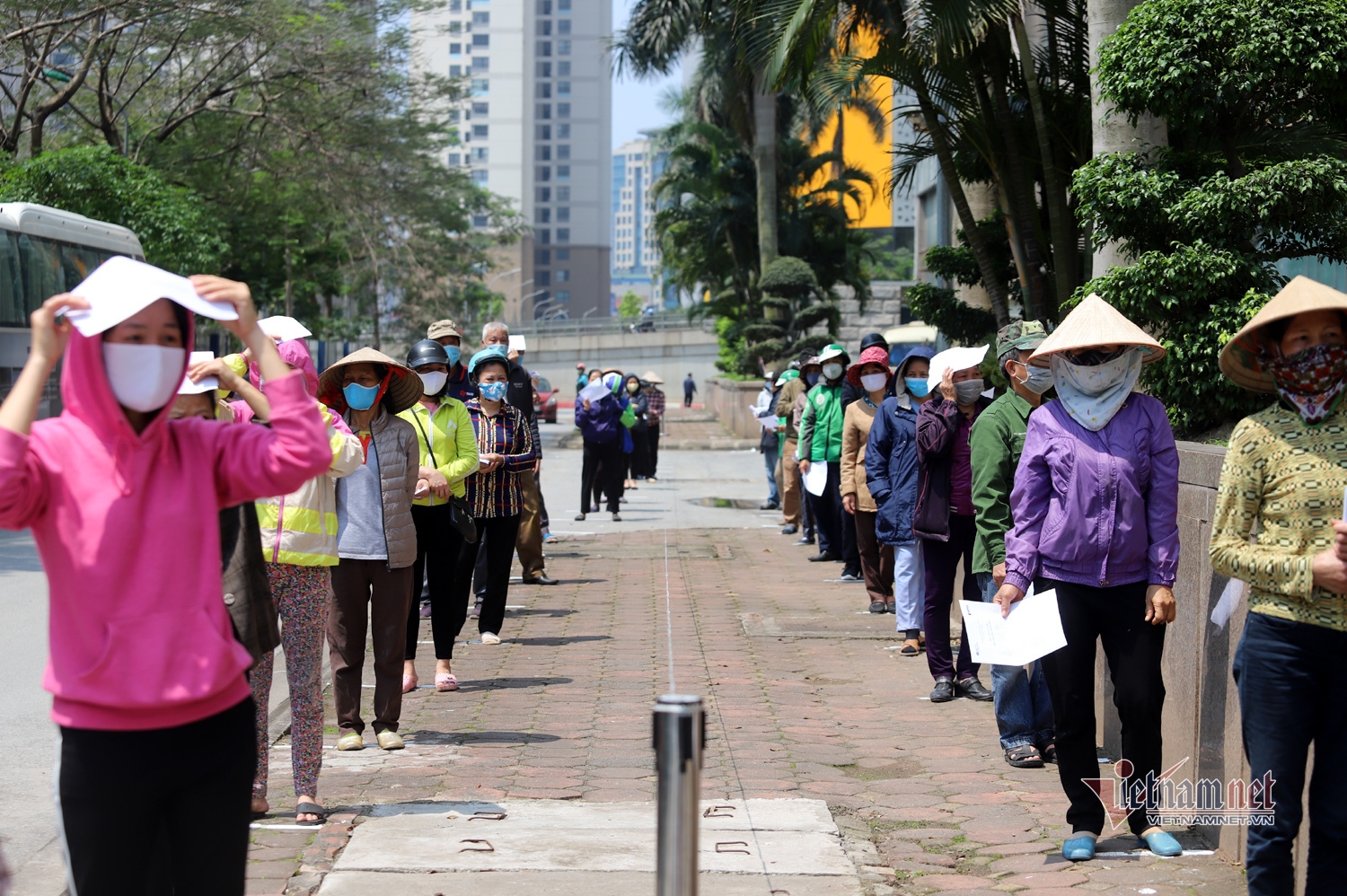 People line up at a safe distance, waiting their turn to enter the supermarket. Photo: Vietnamnet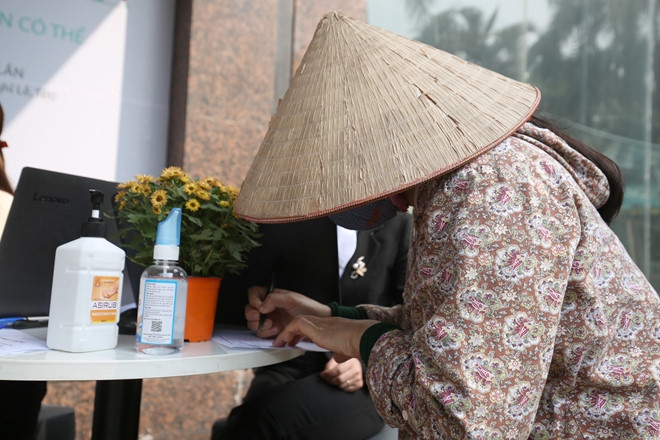 They're required to make a medical delclaration before shopping. Photo: Tran Cuong/Thanh Nien newspaper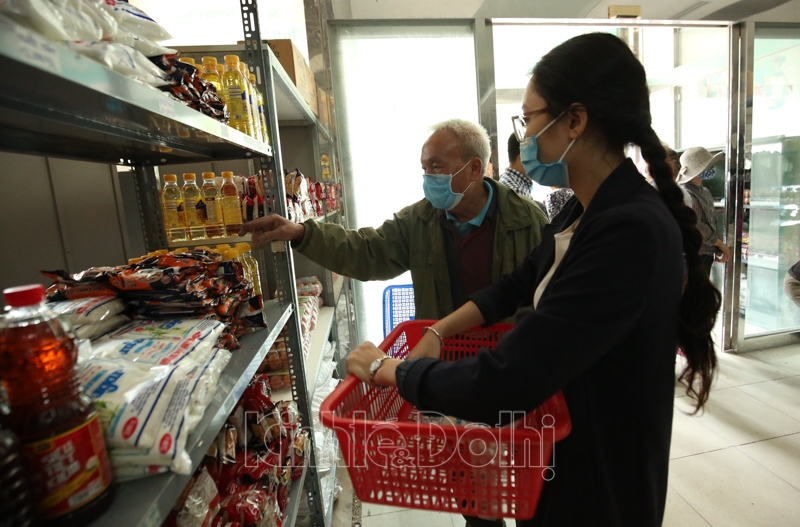 The store chain will remain open from 8:00 to 17:00 every day until the end of the pandemic. Photo: Kinh te & Do thi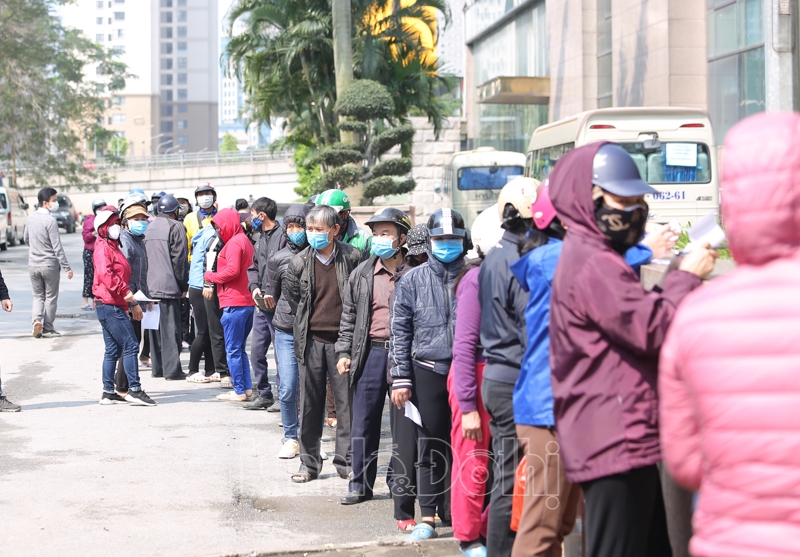 Nguyen Quang Huy, a representative of the program, said "On the first day, 400 local residents came to the supermarket in Hanoi and throughout the chain, a thousand people visited our supermarkets,". Photo: Kinh te & Do thi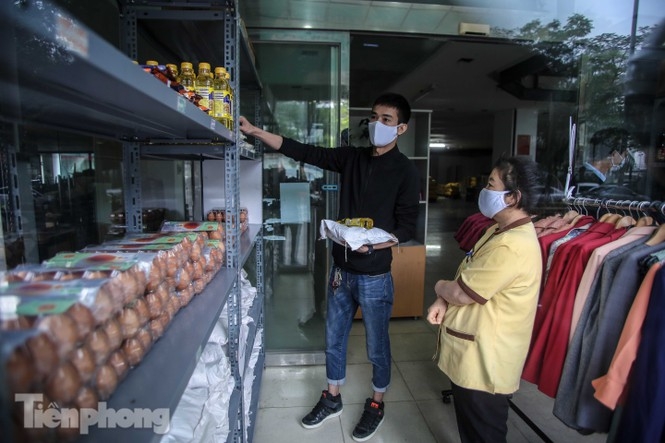 The store aims to supply people with essential goods. such as rice, eggs, instant noodle Photo: Tien phong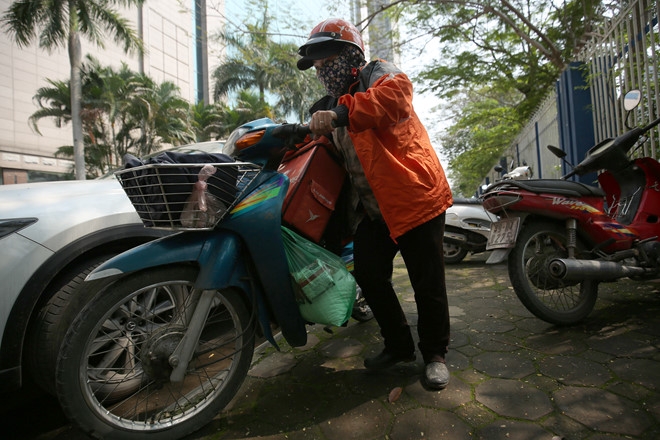 The long-lasting pandemic causes unskilled workers and people with unstable jobs to lose income, making their lives even more difficult. Photo: Tran Cuong/Thanh Nien newspaper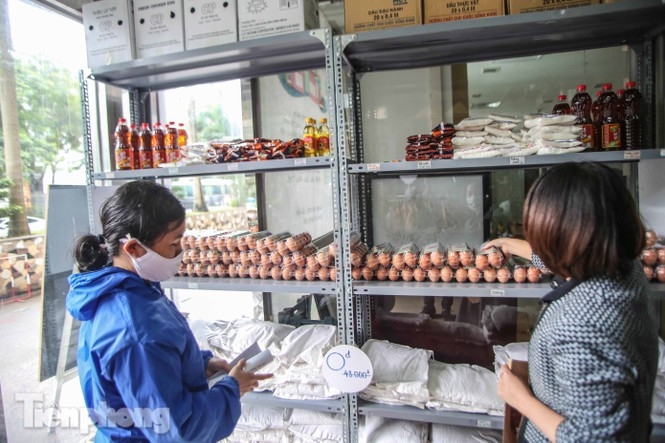 Each person is allowed to shop up to twice/ week. Photo: Tien phong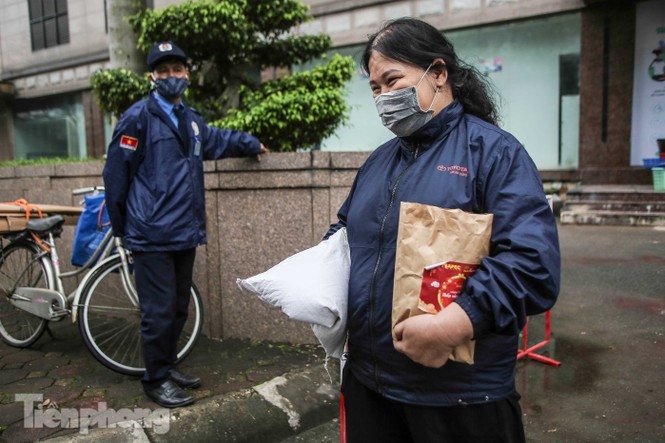 People in difficult circumstances feel warm and grateful to be supported by many organizations to overcome the pandemic. Photo: Tien phong
Jennifer Tran