15 Best Vampire Movies of All Time
White sharp fangs, red eyes and blood thirst, vampires have been an iconic symbol in books, movies and pop culture. In the article below, we have rounded 15 best vampire movies for you to bing watch in the weekend.
Spooky season has arrived and while this time of year is full of goblins, ghouls, zombies and so many other frightening monsters there is one creature that seems to stand out from the rest, vampires. The fictional blood thirsty creatures have been a point of interest for so long, they even have their own movie genre.
There's something universally terrifying about undead bloodsuckers that stalk their prey at night (and sometimes convert their victims to vampires, too), so it makes sense that the horror genre is awash with movies about vampires (many of which are modeled on Stoker's novel, either directly or loosely). The best movies, however, bend the rules of the vampire sub-genre, as the monster naturally offers itself up to a many interpretations.
Here are the 15 best movies to feature vampires of all time.
1. Interview with the Vampire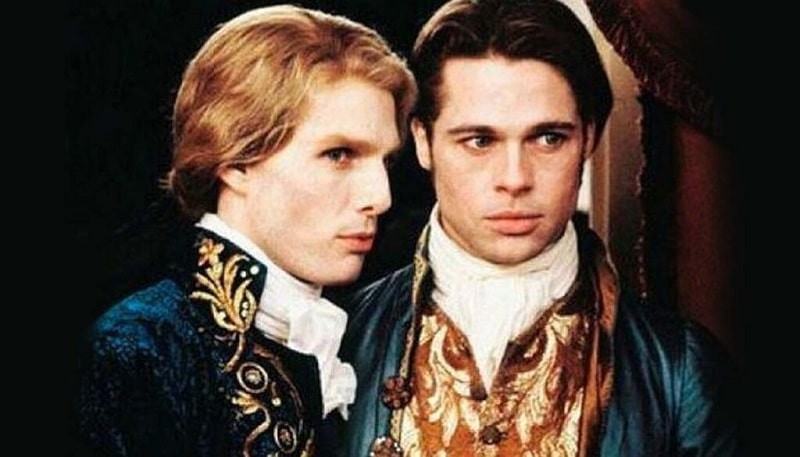 Photo: Warner Bros.
Imdb score: 7.5/10
The movie is true to the detailed vision that has informed all of Anne Rice's novels, and which owes much to the greater taste for realism which has crept into modern horror fiction. It is a film about what it might really be like to be a vampire. The title sets the tone, and in the opening scenes, set in San Francisco, the 200-year-old vampire Louis de Pointe du Lac (Brad Pitt) submits to an interview by a modern journalist (Christian Slater), just as any serial killer or terrorist bomber might sit down to talk to "60 Minutes." His story begins in the late 1700s, in New Orleans, that peculiar city where even today all things seem possible, and where, after losing his wife and daughter, he threw himself into a life of grief and debauchery. His path crossed that of the vampire Lestat (Tom Cruise), who transformed him into a vampire, and ever since he has wandered the world's great cities, feeding on the blood of his victims.
The initial meeting between Louis and Lestat takes the form of a seduction; the vampire seems to be courting the younger man, and there is a strong element of homoeroticism in the way the neck is bared and the blood is engorged. Parallels between vampirism and sex, both gay and straight, are always there in all of Rice's novels; the good news is that you can indulge your lusts night after night, but the bad news is that if you stop, you die.
Tom Cruise, who initially seemed to many people an unlikely choice to play Lestat, is never less than convincing, and his slight British accent, combined with makeup that is dramatic without being obtrusive, disguises the clean-cut star - makes him seem unwholesome in an odd, insinuating way. Brad Pitt, whose role is probably larger, and who has been at home as the depraved hero of films like "Kalifornia," here seems more like an innocent, a young man who makes unwise choices, and lives (and lives, and lives) to regret them.
2. Thirst (2009)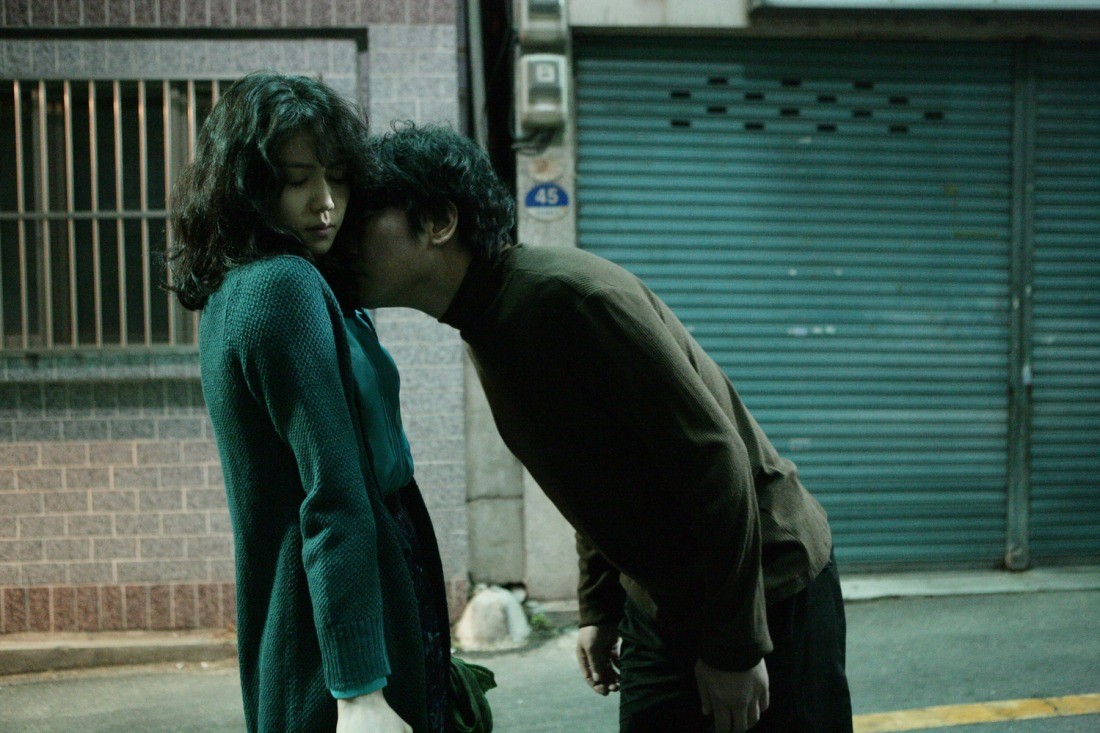 Photo: Focus Features
Imdb score: 7.1/10
Park Chan-wook of South Korea is today's most successful director of horror films, perhaps because there's always more than horror to them. He seems to be probing alarming depths of human nature. Maybe that's why he can simultaneously be celebrated on fanboy horror sites and win the Jury Prize at this year's Cannes Film Festival.
His best-known film is the masterful "Old Boy," about a man who is taken captive and locked up for years for no reason he can guess and none he is supplied with. Now comes "Thirst," a blood-drenched vampire film about, unexpectedly, a Roman Catholic priest. The priest is a deeply good man, which is crucial to the story: He dies in the first place because he volunteered as a subject for a deadly medical experiment.
That he is resurrected as a vampire after receiving a transfusion of tainted blood is certainly not his fault. Nor does he set about sinking his fangs into the necks of innocent victims. Given his access to a hospital, he can slurp much of the blood he needs from IV drips leading into unconscious patients, who will hardly complain about a missing pint or two. His slurping, by the way, is very audible; Park has the knack of making the activities of his characters tangible.
This priest, played by the South Korean star Song Kang-ho, is youthful and, despite his vow of chastity, awakened to an urgent carnality by the interloper vampire blood. Perhaps vampires fascinate us because they act not out of a desire to do evil — but by a need. The priest is powerfully attracted to the young wife of a childhood friend of his. We've already seen how willing he is to help the unfortunate, and now his mercy is inspired by this poor girl, who is mistreated by her sick husband and his shrewish mother.
She loves him, too, and is so grateful to him that she forgives anything, even the detail of his vampirism. The priest fights against his new undead nature and tries to cause little harm. The girl has no hesitation: In for a dime, in for a dollar. Soon they're so blood-soaked that the film tilts into comedy of a gruesome flavor.
3. Dracula (1992)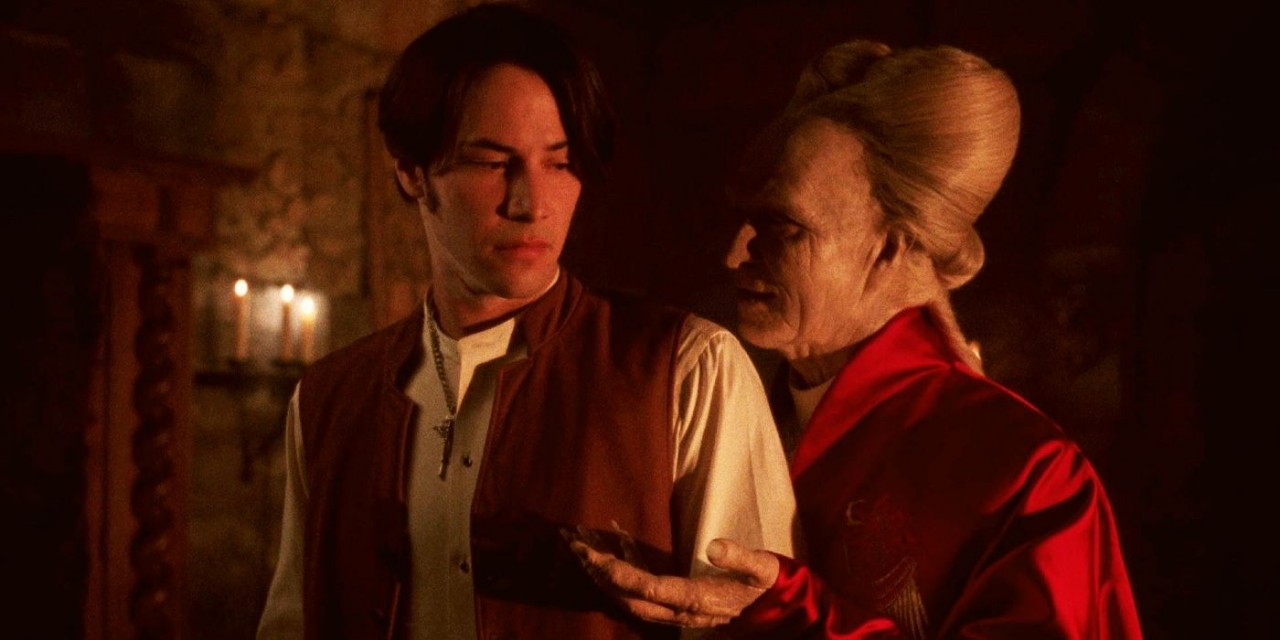 Photo: Columbia Pictures
Imdb score: 7.4/10
Oh, for olden times when all that happened in a vampire/Dracula movie was some Transylvanian coach driver would go (in an ill-suited Dorset accent, usually), "Oh, no, don't go up to the castle tonight, master, there's evil afoot!" Oh, for Bela Lugosi or the lusty fangs of Christopher Lee. Oh, particularly, for the bit in the Hammer Drac-fests where Francis Matthews (worst actor ever) opens the creaky coffin lid and reels back in preposterous "terror". Coppola has made some excellent films, it cannot be denied: The Conversation, Apocalypse Now and of course the Godfathers Part II and III. Gothic horror, however, is evidently not his forte. He fails to make his Dracula laughably lovable, a la Terence Fisher (Hammer supremo) and he fails to make it in any way frightening; he simply manages to make it terribly, terribly dull — an achievement in itself.
Gary Oldman's Count turns into a skinless bat and green mist and a strange old git and a festival of rats; Keanu Reeves, as the weedy Jonathan Harker, struggles with his Anglo-toff accent. There's sex: Sadie Frost has it off with a werewolf (Dracula in crafty Mr. Disguise kit); mad baby-feasting vampirellas provide Keanu with painful-looking "blow" jobs. There's death: slow-motion decapitations aplenty and men stuck on sticks. There are irksome discussions on the meaning of love within the Goth heavy metal-styled settings of foggy castles, and the special effects — ranging from the gory to the patently absurd — are ladled over the whole like an impossible soup. There's even Sir Anthony Hopkins as Dracula's nemesis, Van Helsing, sniffing away dementedly like Hannibal Lecter all over again.
4. Nosferatu (1922)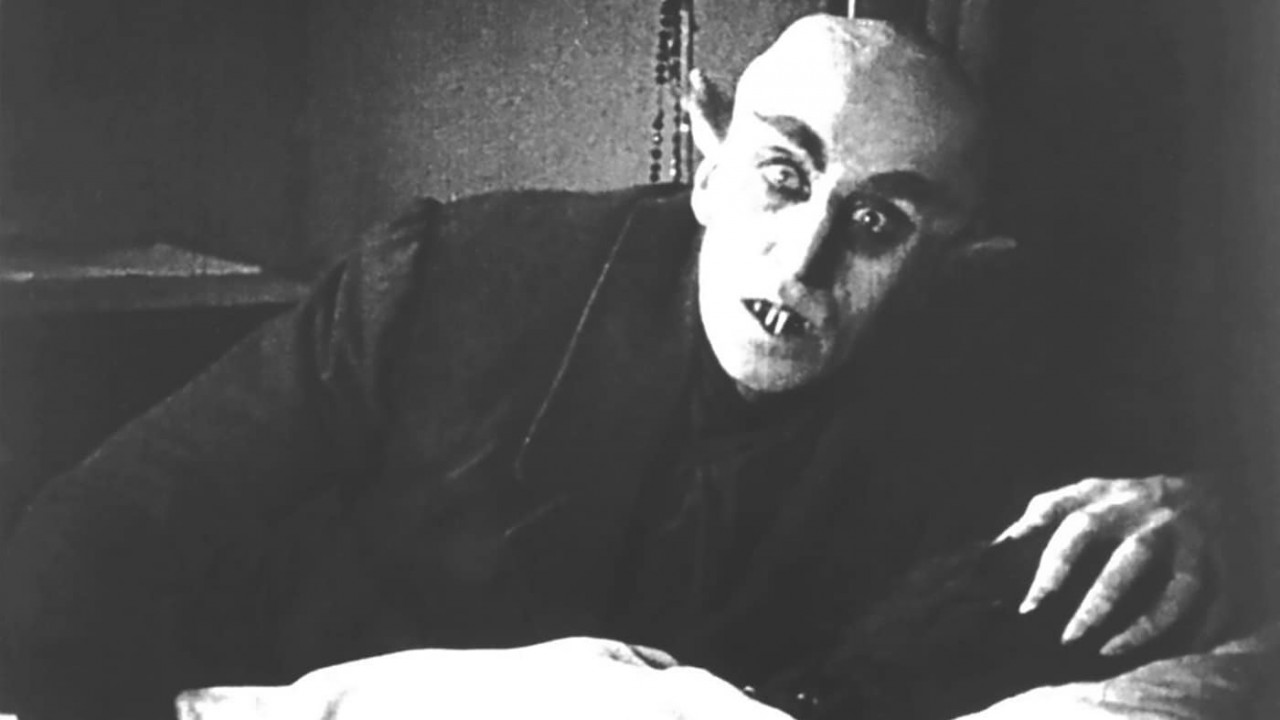 Photo: Film Arts Guild
Imdb score: 7.9/10
Murnau's silent film was based on the Bram Stoker novel, but the title and character names were changed because Stoker's widow charged, not unreasonably, that her husband's estate was being ripped off. Ironically, in the long run Murnau was the making of Stoker, because "Nosferatu" inspired dozens of other Dracula films, none of them as artistic or unforgettable, although Werner Herzog's 1979 version with Klaus Kinski comes closest.
"Nosferatu" is a better title, anyway, than "Dracula." Say "Dracula" and you smile. Say "Nosferatu" and you've eaten a lemon. Murnau's story begins in Bremen, Germany. Knock (Alexander Granach), a simian little real estate agent, assigns his employee Hutter (Gustav von Wangenheim) to visit the remote castle of Count Orlok, who wishes to buy a house in town--"a deserted one." A clue to the story can be found in Orlok's letter, which we see over Knock's shoulder. It is written in occult symbols; since Knock can read it, we should not be surprised later when he calls Orlok "Master."
In a sense, Murnau's film is about all of the things we worry about at 3 in the morning--cancer, war, disease, madness. It suggests these dark fears in the very style of its visuals. Much of the film is shot in shadow. The corners of the screen are used more than is ordinary; characters lurk or cower there, and it's a rule of composition that tension is created when the subject of a shot is removed from the center of the frame. Murnau's special effects add to the disquieting atmosphere: the fast motion of Orlok's servant, the disappearance of the phantom coach, the manifestation of the count out of thin air, the use of a photographic negative to give us white trees against a black sky.
5. Only Lovers Left Alive (2013)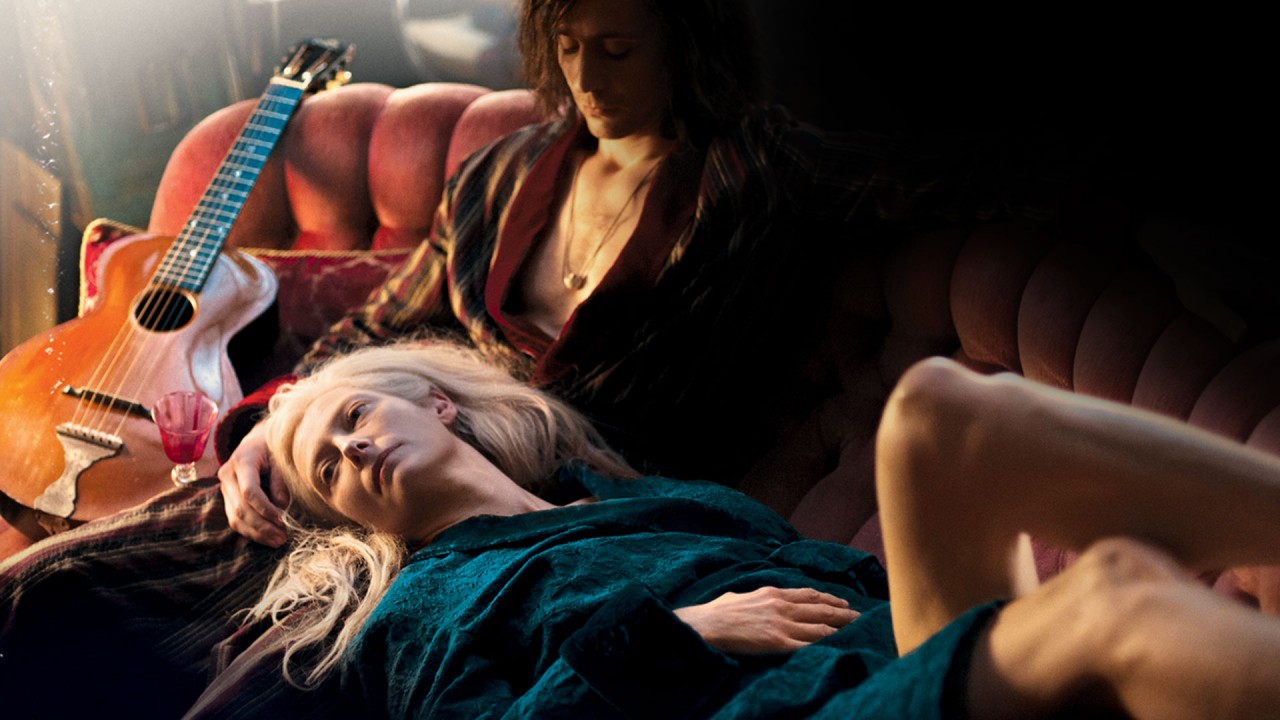 Photo: Prime Video
Imdb score: 7.3/10
This is a film guaranteed to affect some viewers the way garlic affected Bela Lugosi. Some will find it unbearably arch and the lovers rebarbatively self-satisfied and above it all. And it might be objected that the vampire-junkie parallel has already been done to (un)death, notably in Abel Ferrara's The Addiction. But what makes Jarmusch's film so distinctive is that he pushes all the Anne Rice cliches to their limits, wryly acknowledging their creakiness, yet still finding humour and grace in them. And, despite the lofty exclusivity of Adam and Eve's bond, the pair also have a wit, warmth and raffish flamboyance that makes them oddly endearing.
The film is packed with Jarmusch's diverse preoccupations: Einsteinian physics, vintage guitars, the strangeness of fungi. A sumptuously narcotised atmosphere is conjured up, with many a rotating overhead shot, by cinematographer Yorick Le Saux. Jarmusch's band SQÜRL compose the score, together with experimental lute player Jozef van Wissem, and there's a show-stealing, intensely sexual live number by Lebanese singer Yasmine Hamdan.
Bound to appeal to the more discerning, literary-minded strain of young goth, Only Lovers is a droll, classy piece of cinematic dandyism that makes the Twilight cycle redundant in one exquisitely languid stroke.
6. The Lost Boys (1987)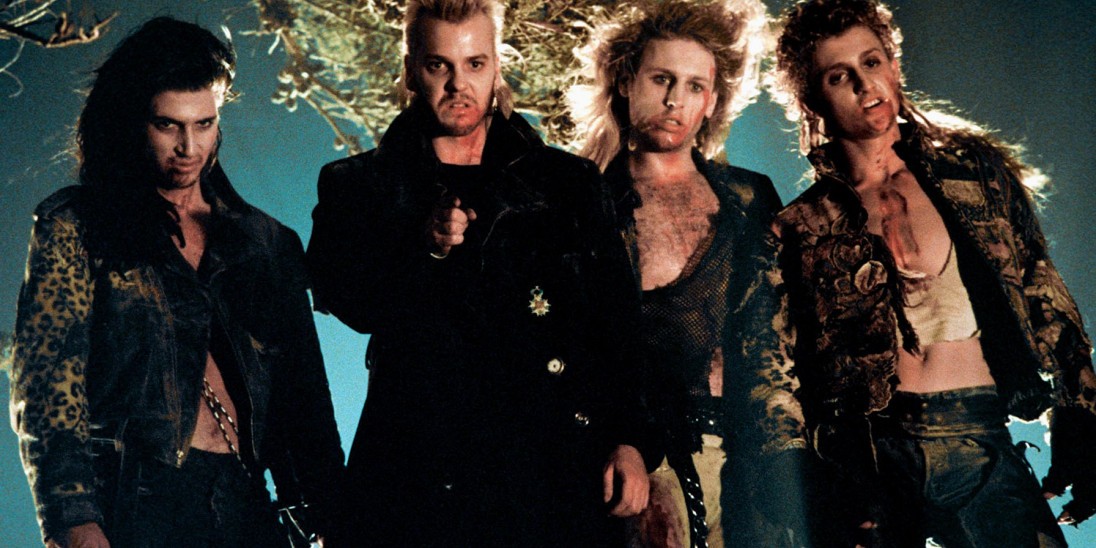 Photo: Warner Bros.
Imdb score: 7.3/10
This sprightly and satirical 80s spin on JM Barrie's "lost boys" from director Joel Schumacher is now rereleased in UK cinemas. Screenwriter Jeffrey Boam was reportedly drafted in to sex'n'goth up a story that was originally much more innocently Peter Pan-ish, and yet this version probably has more to say about the concept of staying for ever young.
The film is certainly an amazing time capsule for the 80s and arguably one of the great 80s kids-heroism movies, to put alongside ET: The Extra Terrestrial and The Goonies. Teenager Michael (Jason Patric) and his kid brother, Sam (Corey Haim), are arriving in a new town – the fictional Californian coastal resort of Santa Carla – with their mother, Lucy (Dianne Wiest), following her divorce, staying with their crusty old grandpa (Barnard Hughes). On the boardwalk, Michael becomes fascinated with a beautiful girl, Star (Jami Gertz), who hangs out with a weird and charismatic biker gang led by David (Kiefer Sutherland).
Why is it David and his freaky buddies only come out at night? Sam learns the truth from a couple of local comic-book specialists and vampirologists, Corey (Corey Feldman) and Alan (Jamison Newlander), but his mother isn't much help, having fallen for a sweet local guy, Max (Ed Herrman).
Ingeniously, the movie apportions the Peter Pan persona partly to the younger, innocent Sam and partly to the older and less innocent Michael, whose flirtation with the dark side comes when he has sex with Star. Sam's vampire-hunters and Michael's vampires are rival sets of opposite "lost boys" – one fighting for good and the other for evil, although it is not too late for Michael to return to the light. In fact, the undead lost boys are more like the pirates, with David their own sleek Captain Hook.
7. A Girl Walks Home Alone at Night (2014)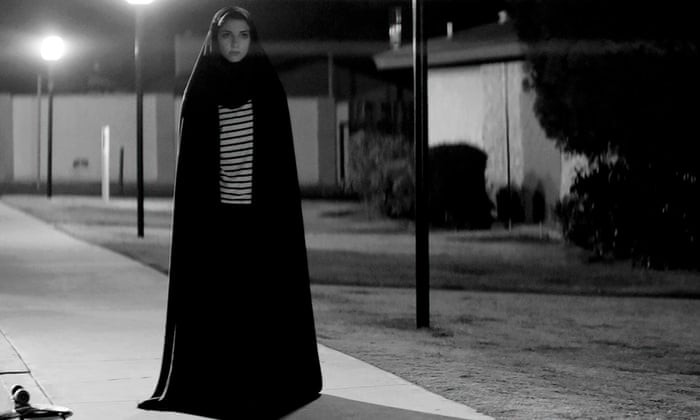 Photo: Vice Films
Imdb score: 7/10
It's slightly misleading to bill this as "the first Iranian Vampire Western" because it's actually an American film made by Iranian-American Ana Lily Amirpour in the Californian desert. Though the spoken language is Farsi and pumping oil-wells evoke the mid-East, it takes place in Bad Town, which has as much in common with Sin City as any real place in a real country. Of course, it wasn't made under Islamic censorship, as is evident from the drug use, minor nudity, lack of any religious content and use of western vampire mythology. If it comments on the present state of Iran — which it might, obliquely — it's also an archetypal, universal story.
Sheila Vand's vampire heroine, the Girl, has a very distinctive look (trainers, horizontal-striped top and her Dracula-like veil-cloak), and when she takes a kid's skateboard, she even starts gliding like a proper bloodsucker. She is surrounded by characters whose violent exchanges of drugs, cash and sex evoke the stylised gangster or Western films of the '60s and '70s. When he inherits the stash of a dealer killed by the Girl, protagonist Arash (Arash Marandi) exchanges his black leathers for Dracula fancy-dress so he can get into a society girl's party and sell drugs. This leads to a relationship between the pretend-vampire and the real one which consists of lounging around, looking stylish in black-and-white, and trying to evade the sense of dread.
It looks most like Rumble Fish, as if it took place in a dystopia of the '50s extrapolated into a post-collapse future — a pile of dead bodies mounts in a ravine, not all dumped by the Girl, and everyone is desperate, alone and obsessed. The characters are cartoons or attitudes rather than people, but the world they inhabit is beguiling, threatening and eerily credible.
8. Fright Night (1985)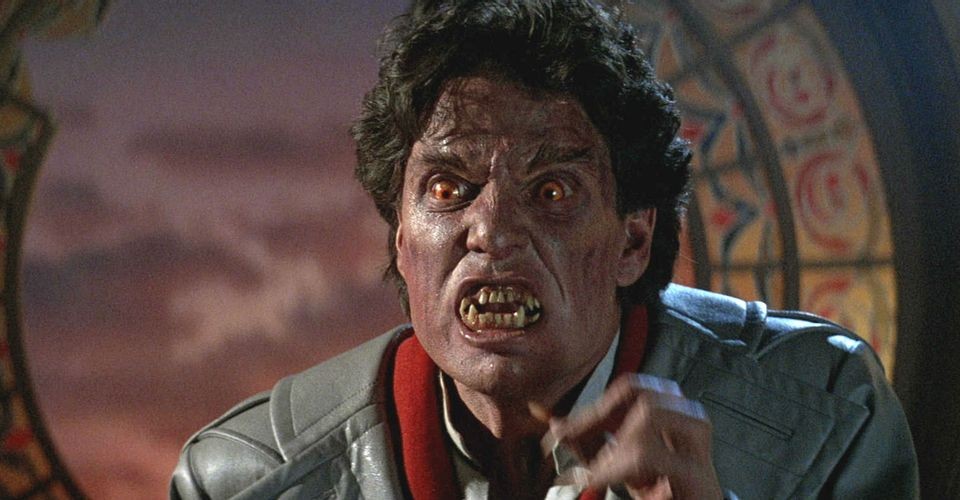 Photo: Columbia Pictures
Imdb score: 7.1/10
The best line in "Fright Night" belongs to Roddy McDowall, who plays a broken-down old hambone actor who used to star in vampire movies. "The kids today," he complains, "don't have the patience for vampires. They want to see some mad slasher running around and chopping off heads." He's right. Vampires, who are doomed to live forever, have outlived their fashion. They've been replaced by guys in ski masks, who hack their way through Dead Teenager Movies.
"Fright Night" is an attempt to correct that situation. It stars William Ragsdale as an impressionable teenager who becomes convinced that vampires have moved in next door. It doesn't take a detective to figure that out. The vampires almost flaunt their unholy natures, performing weird rites in front of open windows, and disposing of the bodies of their victims in plastic garbage bags. They are safe in the knowledge that nobody believes in vampires anymore.
The kid calls the cops. The vampires have a plausible explanation for their activities. The kid claims there has to be a coffin somewhere down in the basement. The cops warn him to stop wasting their time. And then, when the vampires start getting really threatening, the kid has no place to turn - except to old Peter Vincent (McDowall), the former B-movie actor who has just been fired from his TV job as host of the local Creature Features.
McDowall knows all about vampires: how to detect them, how to repel them, how to kill them. He also knows all about being behind on the rent, being evicted and being out of work. For 50 bucks, he agrees to have a go at the vampires and that sets up the second half of "Fright Night." The first part of the movie is basically funny. The second half unleashes lots of spectacular special effects devised by Richard Edlund, the same man who created the effects for "Ghostbusters." Since part of the fun with vampire movies is how bad the special effects usually are, Edlund has to walk a narrow line, and he does. He gives us satisfactory scenes of transformations and decompositions, and seems to know his way around vampires, but he doesn't overwhelm the action.
9. What We Do in the Shadows (2014)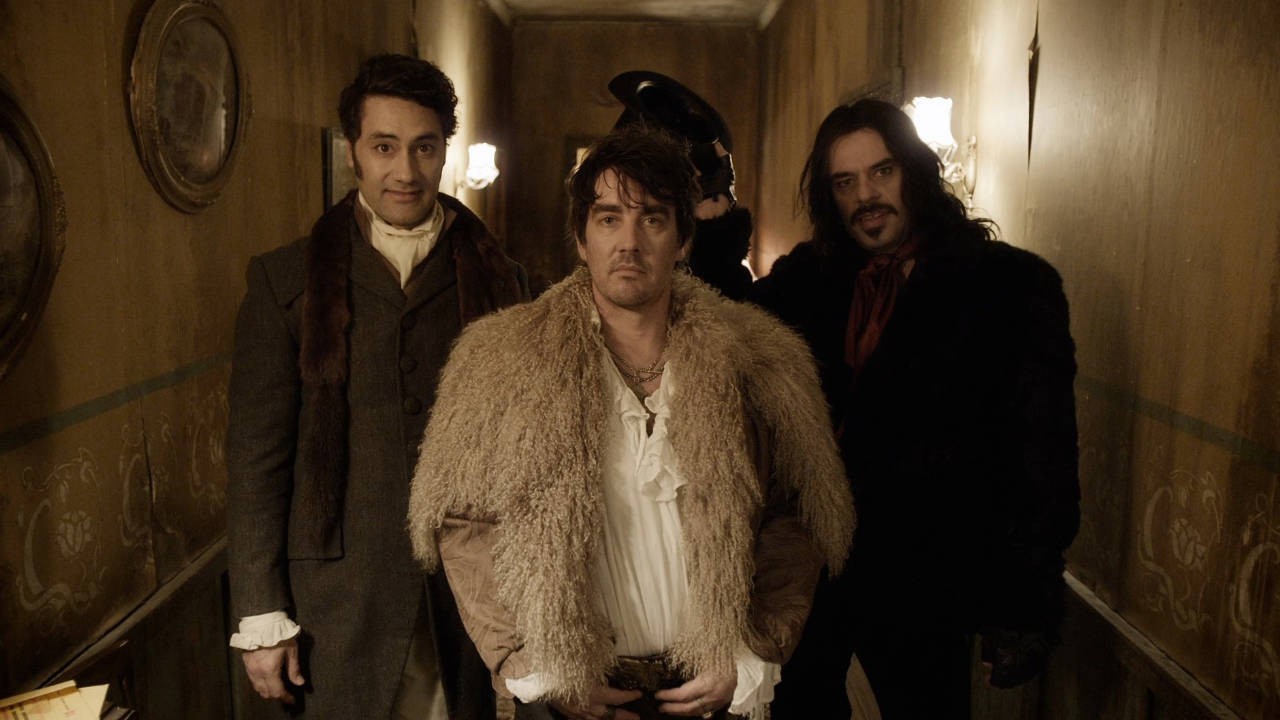 Photo: Madman Entertainment
Imdb score: 7.7/10
Comedy is littered with manchildren, scattered across the genre like discarded LEGO bricks in a playroom. Most these days are played by Will Ferrell (including one, coincidentally, in a movie almost entirely made from LEGO bricks). At their worst, they're little more than selfish, offensive douches whose repulsive egotism is supposed to be endearing. But at their best, they're preposterous, glorious idiots: walking comedy goldmines like Derek Zoolander, Ron Burgundy, Buster Bluth, Tracy Jordan and Peep Show's Jez.
With What We Do In The Shadows, Kiwi filmmakers Taika Waititi (Eagle Vs Shark) and Jemaine Clement (the non-Muppet-songwriting half of Flight Of The Conchords) have made a brilliant connection: what are vampires if not the ultimate manchildren? They suggest that being undead must be the ultimate state of arrested development — it's 'living' without aging, after all. So much so, their characters are not only permafrozen in immaturity, like neverending students, but also effectively fish out of their generational waters, as clueless about fashion as they are information technology.
Among the film's many treats, you'll witness a bat-fight, ineffective hypnosis, a pack of werewolves (not swearwolves) led by Rhys Darby, a ghost cup and buckets-upon-buckets of blood. Perhaps this is the most surprising thing about What We Do In The Shadows: despite its ironically warm heart and likable characters, it doesn't stint on the horror and gore elements. These guys feast on the innocent, and at times it's no less gruesome than it is hilarious. It's almost as if we're back in the early, viscera-gobbling days of Peter Jackson.
10. Let the Right One In (2003)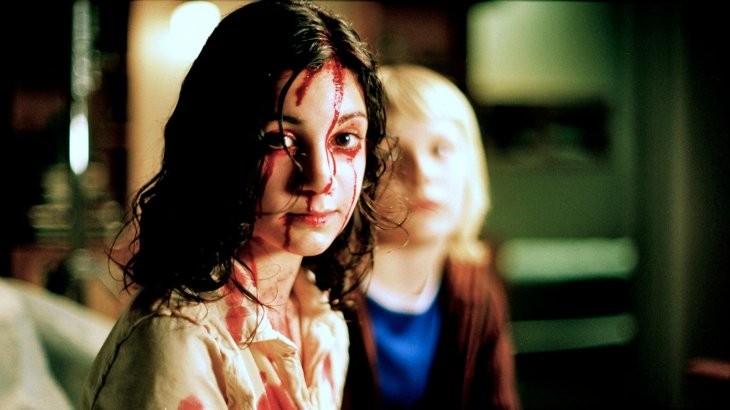 Photo: Sandrew Metronome
Imdb score: 7.9/10
Let the Right One In is thoroughly macabre, maintaining a downbeat, realist lugubrious air, like a cop procedural - but there's no point waiting for Kenneth Branagh's careworn Wallander to come trudging through the snow to save the day. Oddly, with its oppressive suburban setting and teenage angst, it did look a little like Lukas Moodysson's 1998 debut, Fucking Åmål.
Kåre Hedebrant plays Oskar, a shy, unhappy 12-year-old boy who lives with his divorced mother in a Stockholm suburb. One snowy night, when he sees a taxi pull up outside his apartment building bringing new tenants for the vacant property next door - an older man and younger girl - he may be wondering if these new people will bring some excitement into his life. They do. The man, Håkan (Per Ragnar) is a serial killer whose modus operandi is to befriend young men, overcome them with a homemade anaesthesia kit and then cut their throats to collect the blood in an empty two-litre milk carton. This will be taken home for the girl Eli (Lina Leandersson), who turns out to be not his daughter but his eternal undead mistress, whose unending thirst has to be slaked at all costs.
Eli befriends Oskar when she sees him bitterly stabbing a tree, practising a longed-for fightback against the boys at school who are making his life a misery. Eli's anaemic beauty and eerie self-possession captivate Oskar; she wears only a thin dress in the snow and he asks her if she isn't cold. "I've forgotten how," is her calmly wondering response, as if she hasn't realised it before. As their relationship deepens, Eli advises Oskar to fight back against the bullies - "harder than you dare". The two fall passionately in love.
11. From Dusk Till Dawn (1996)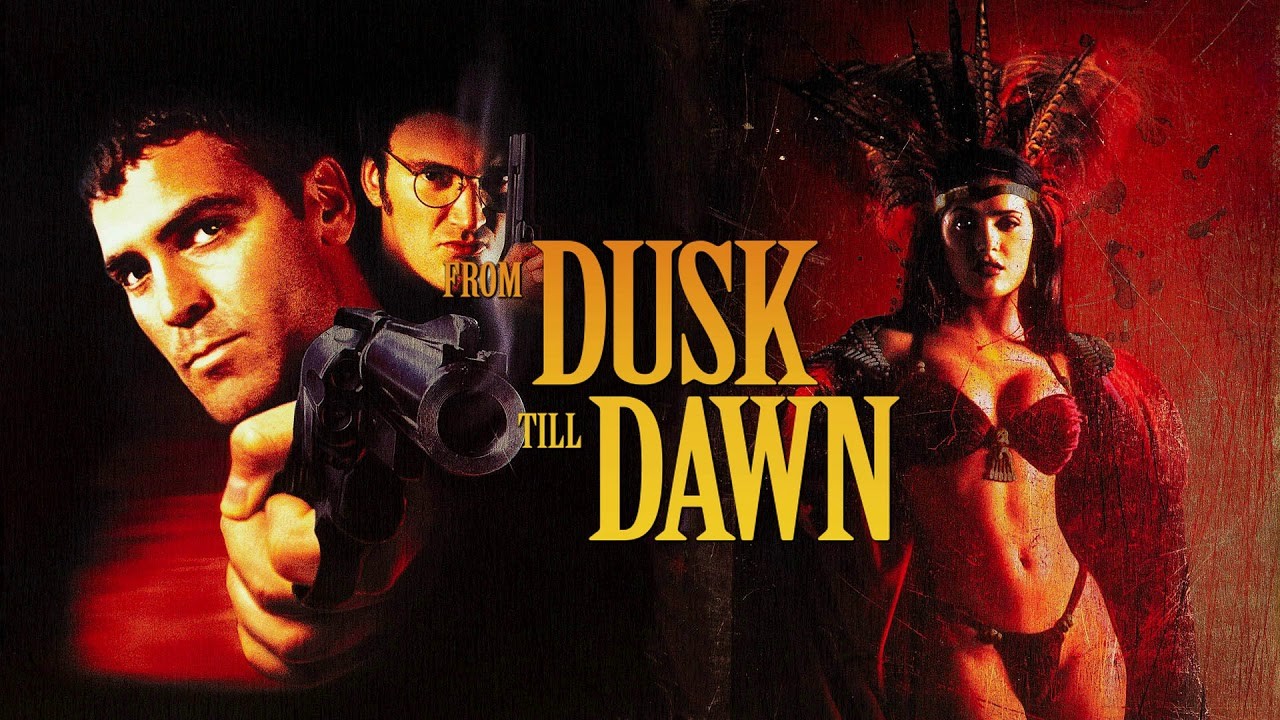 Photo: Miramax Films
Imbd score: 7.2/10
Written by Quentin Tarantino, who also co-stars, the film starts as a tense killers-and-hostages crime drama that might develop into something worthwhile. But an abrupt turn of events results in horrific complications for the leads, who find themselves trapped in a nest of Mexican vampires.
Perhaps it's all a ruse to trap unsuspecting critics, with the buckets-of-gore approach serving as a comment on the excesses of screen violence. But the fact remains, there's enough misogynistic imagery and blatant sadistic fantasy in this film to last the rest of the year.
Clooney and Tarantino play brothers who are trying to get across the border after killing numerous law enforcers and innocents with no compunction. The dialogue and situations in the early scenes evoke Tarantino's best work, but the Oscar winner is hardly a revelation as an actor. His character is a deadly psychopath, but apparently there's nothing of interest going on underneath his pouting, bespectacled visage.
Despite a few funny gags with a pump-action crucifix and sundry special effects, as well as the helpful presence of genre stars Fred Williamson and Tom Savini, the climax is another showcase for Rodriguez's hyper-kinetic, well-crafted but overblown mayhem.
12. Near Dark (1987)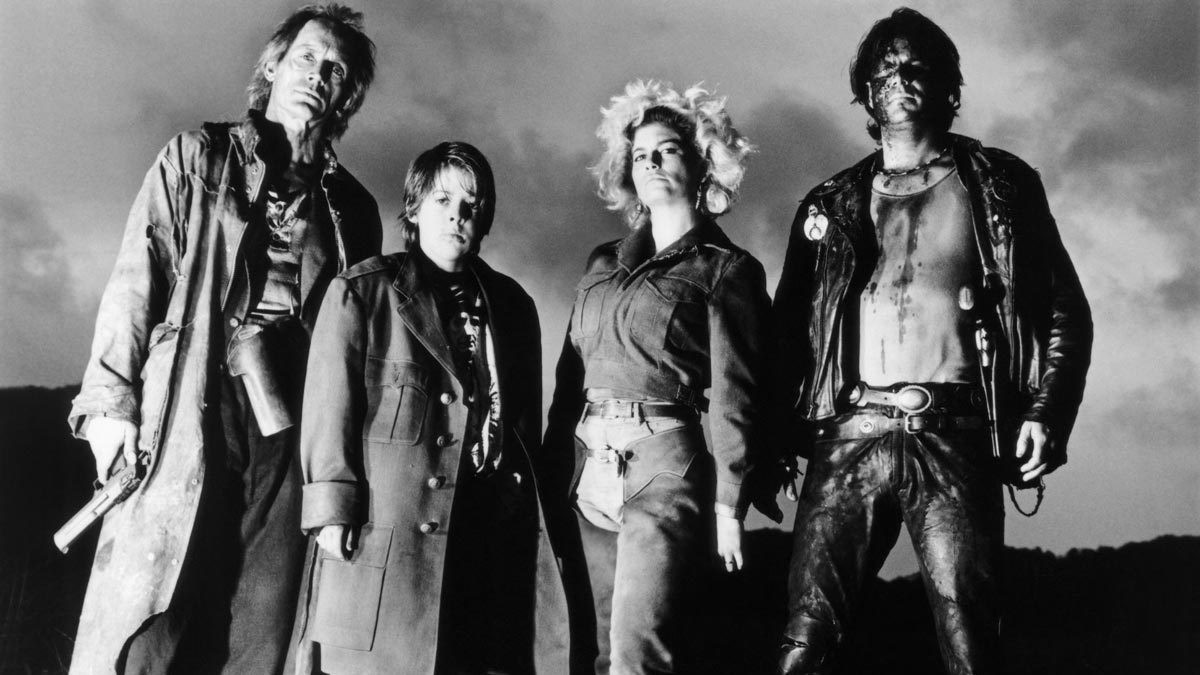 Photo: Entertainment Group
Imdb score: 7/10
The screenplay by Bigelow and Eric Red both deconstructs the vampire genre and blends it with classical Western motifs. Set in a backwater town of shitkicker bars and pastoral farms, the film occupies a rugged terrain where, not that long ago, pioneers and cowboys invaded, wiped out the indigenous population, and created their own romantic narrative about their settlement. The individualism of Manifest Destiny has replaced the usual Gothic trappings of the vampire genre in Near Dark. It sets aside the period surroundings and decidedly European flair of both Bram Stoker's original Dracula novel and the litany of subsequent films rooted in that source—both direct adaptations such as the 1931 Bela Lugosi classic and countless others inspired by its legacy.
Hammer Film Productions alone produced more than a dozen pictures using the Dracula character, the Hungarian killer Countess Elizabeth Bathory who was thought to be a vampire, or the Gothic setting of Stoker's book to explore vampires. A revisionist movement away from the vampire's Gothic origins came in the 1960s, when vampires first appeared in science-fiction like The Last Man on Earth (1964), based on Richard Matheson's book I Am Legend, as well as Planet of the Vampires (1965). But true revision came with George A. Romero's Martin (1978), about a fangless young man who may be a vampire or just mentally disturbed, acknowledging that literary monsters are little more than reflections of our inner desires, fears, and impulses.
13. The Fearless Vampire Killers (1967)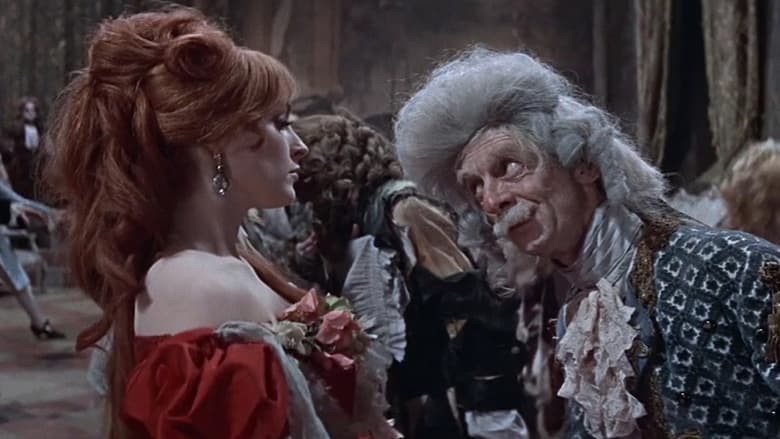 Photo: Metro-Goldwyn-Mayer
Imdb score: 7.2/10
The Fearless Vampire Killers, or Pardon Me, But Your Teeth Are in My Neck (shortened to The Fearless Vampire Killers; originally released in the United Kingdom as Dance of the Vampires) is a 1967 comedy horror film directed by Roman Polanski, written by Gérard Brach and Polanski, produced by Gene Gutowski and starring Polanski with his future wife Sharon Tate, along with Jack MacGowran and Alfie Bass, and featuring Ferdy Mayne.
In the film, a doddering vampire hunter and his bumbling assistant travel to a small mountain village where they find the tell-tale traces of vampirism. The assistant becomes enchanted by the local tavern keeper's daughter, before she is promptly abducted. Determined to save the buxom maiden, they confront the undead Count in his castle. The film has been adapted into a musical, Dance of the Vampires (first adapted in German under the translated title "Tanz der Vampire").
Roman Polanski talks about production difficulties in his autobiography: "Our first month's outdoor filming became a series of ingenious improvisations, mainly because the last-minute switch from one location (Austria) to another (Urtijëi, an Italian ski resort in the Dolomites) had left us so little time to revise our shooting schedules. The fact that we were filming in Italy entailed the employment of a certain number of Italian technicians and that, in turn bred some international friction. Gene Gutowski (the film's European producer) rightly suspected that the Italians were robbing us blind."
Cinematographer Douglas Slocombe said: "I think he (Roman) put more of himself into Dance of the Vampires than into any other film. It brought to light the fairy-tale interest that he has. One was conscious all along when making the picture of a Central European background to the story. Very few of the crew could see anything in it—they thought it old-fashioned nonsense. But I could see this background....I have a French background myself and could sense the Central European atmosphere that surrounds it. The figure of Alfred is very much like Roman himself—a slight figure, young and a little defenseless—a touch of Kafka. It is very much a personal statement of his own humor as he used to chuckle all the way through the scenes." This film was the source material for the European stage musical Tanz der Vampire. It is peppered with numerous references to King Richard III of England, who even appears in the ball scene.
14. Shadow of the Vampire (2000)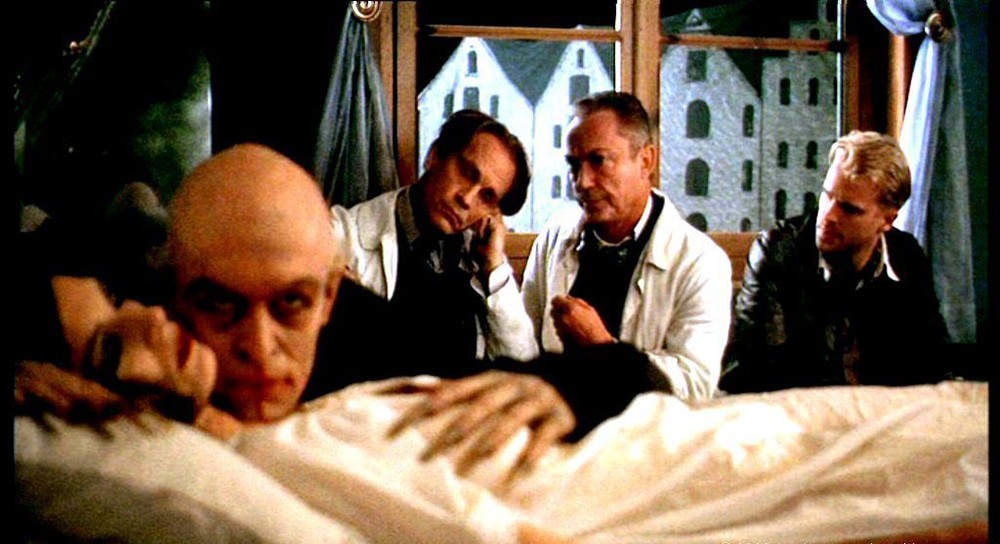 Photo: Lion Gate Films
Imdb score: 6.9/10
In "Shadow of the Vampire," director E. Elias Merhige and his writer, Steven Katz, do two things at the same time. They make a vampire movie of their own, and they tell a backstage story about the measures that a director will take to realize his vision. Murnau is a man obsessed with his legacy; he lectures his crew on the struggle to create art, promising them, "our poetry, our music, will have a context as certain as the grave." What they have no way of knowing is that some of them will go to the grave themselves in the service of his poetry. He's made a deal with Schreck: Perform in my movie, and you can dine on the blood of the leading lady.
John Malkovich plays Murnau as a theoretician who is utterly uninterested in human lives other than his own. His work justifies everything. Like other silent directors he has a flamboyant presence, stalking his sets with glasses pushed up on his forehead, making pronouncements, issuing orders, self-pitying about the fools he has to work with and the price he has to pay for his art. After we meet key members of the cast and crew in Berlin, the production moves to Czechoslovakia, where Schreck awaits. Murnau explains that the great actor is so dedicated to his craft that he lives in character around the clock and must never be spoken to, except as Count Orlock.
The movie does an uncanny job of re-creating the visual feel of Murnau's film. There are shots that look the way moldy basements smell. This material doesn't lend itself to subtlety, and Malkovich and Dafoe chew their lines like characters who know they are always being observed (some directors do more acting on their sets than the actors do). The supporting cast is a curiously, intriguingly mixed bag: Cary Elwes as Murnau's cinematographer Fritz Wagner (not the one who is eaten), Eddie Izzard as one of the actors, the legendary Udo Kier as the producer.
15. Blade (1998)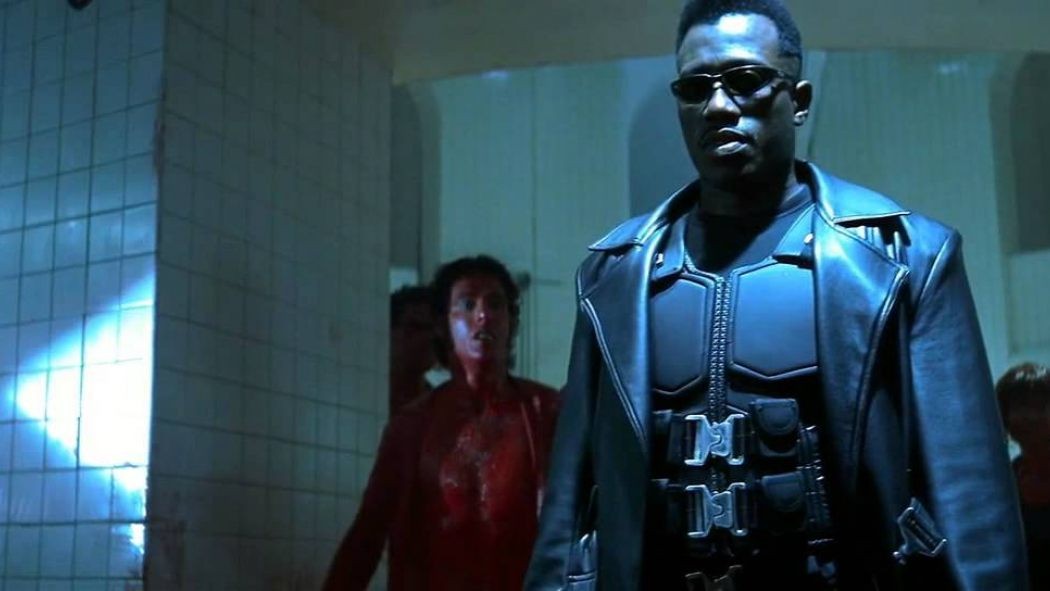 Photo: New Line Cinema
Imdb score: 7.1/10
Blade is a 1998 American superhero horror film directed by Stephen Norrington and written by David S. Goyer. Based on the Marvel Comics superhero of the same name, it is the first installment of the Blade franchise. The film stars Wesley Snipes in the title role with Stephen Dorff, Kris Kristofferson and N'Bushe Wright in supporting roles. In the film, Blade is a Dhampir, a human with vampire strengths but not their weaknesses, who together with his mentor Abraham Whistler and hematologist Karen Jenson, fights against vampires, namely the exceptionally vicious Deacon Frost.
Released on August 21, 1998, Blade was a commercial success, grossing $70 million at the U.S. box office, and $131.2 million worldwide. Despite mixed reviews from film critics, the film received a positive reception from audiences and has since garnered a cult following. It is also hailed as one of Snipes' signature roles. It was followed by two sequels, Blade II and Blade: Trinity, both written by Goyer who also directed the latter.
Blade was a dark superhero film for its time. The success of Blade began Marvel's film success and set the stage for further comic book film adaptations.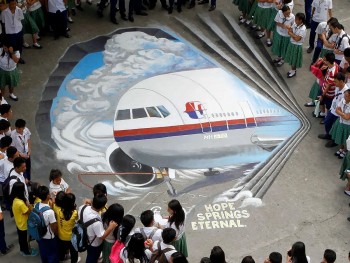 World
The world might never know what really happend when these planes went off the radar. Let's take a look at some of the unsolved mysteries of aircraft disappearances.