15-year-old Vietnamese prodigy might have to leave New Zealand after graduation from university
15-year-old girl progidy Vicky Ngo, faces the posibility of returning to Vietnam after graduating from university in 2022, as she is not age eligibility for a residency visa in New Zealand.
Vicky Ngo Ngoc is pursuing a double degree in finance and applied mathematics and was just 13 when she entered AUT University last year.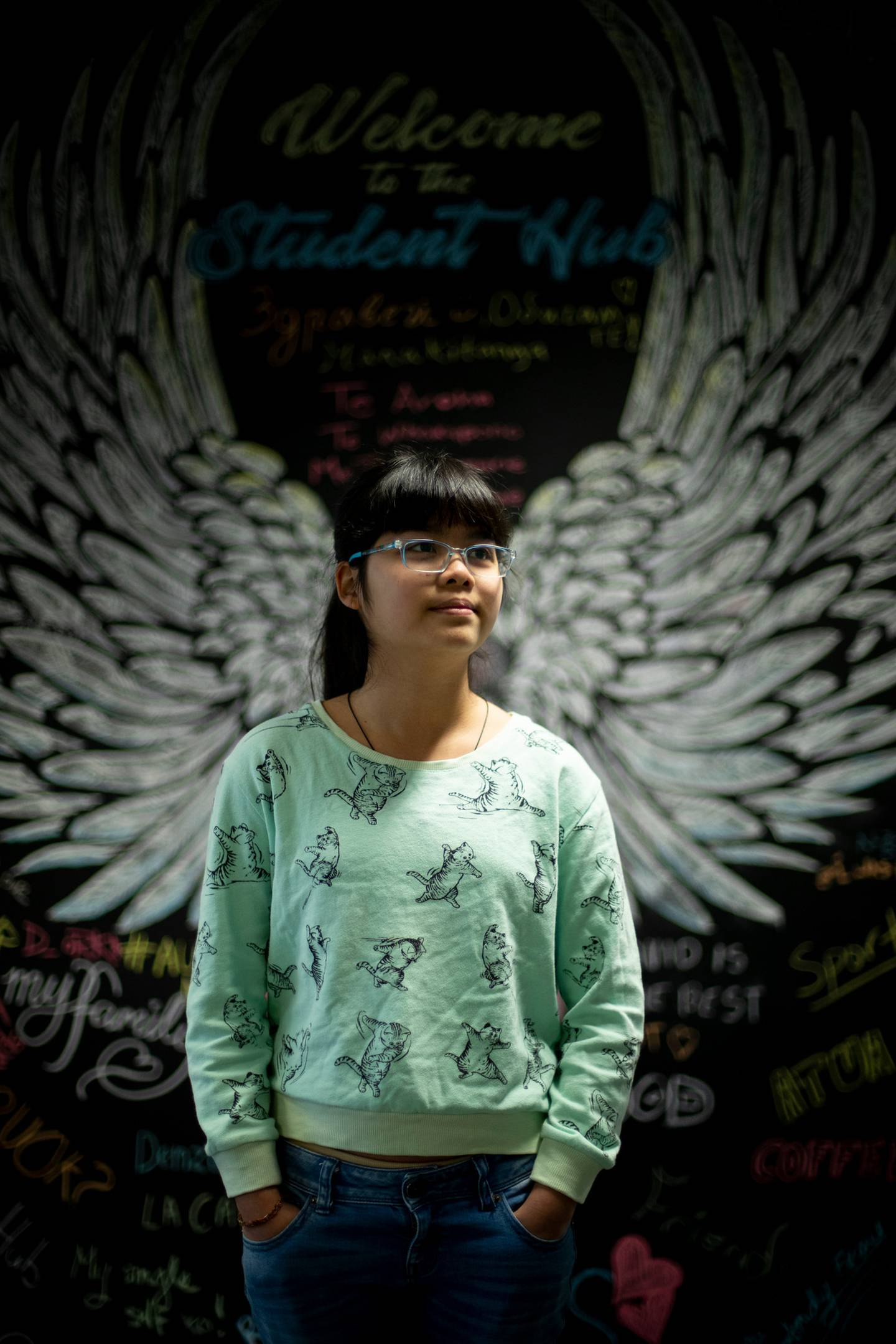 Vicky Ngo's dream is to represent NZ in the International Maths Olympiad, but she has been told there is no pathway for her to become a resident in NZ to enable her do so. Photo / Dean Purcell.
The Education Ministry said there was provision within the Education Act to enable the Ministry to consider requests for exemption for students under the age of 18 to attend university, according to NZ Herald.
"Vicky is an outstanding student and based on her current enrolment is well on track to achieve her qualification next year and graduate in the university's 2022 Winter Graduation at the age of 15," an AUT spokeswoman said.
The adoptive mother of a child maths whizz has been spending sleepless nights worrying about the prospect that she may be separated from her child who could be forced to return to Vietnam when she graduates at age 15.
But her university believes Vicky's situation warrants special consideration.
"While the university cannot be involved in individual decisions about the granting of residency, we believe Vicky is good candidate for special consideration by Immigration New Zealand," the university spokeswoman added.
Immigration lawyer Simon Laurent says Vicky's mother, who does not want to be named, has sought professional advice from him on the matter.
"There is always scope to make an exception to instructions, and there's nothing to stop a manager or a senior immigration officer from granting one. That's what we can try and do," Laurent said.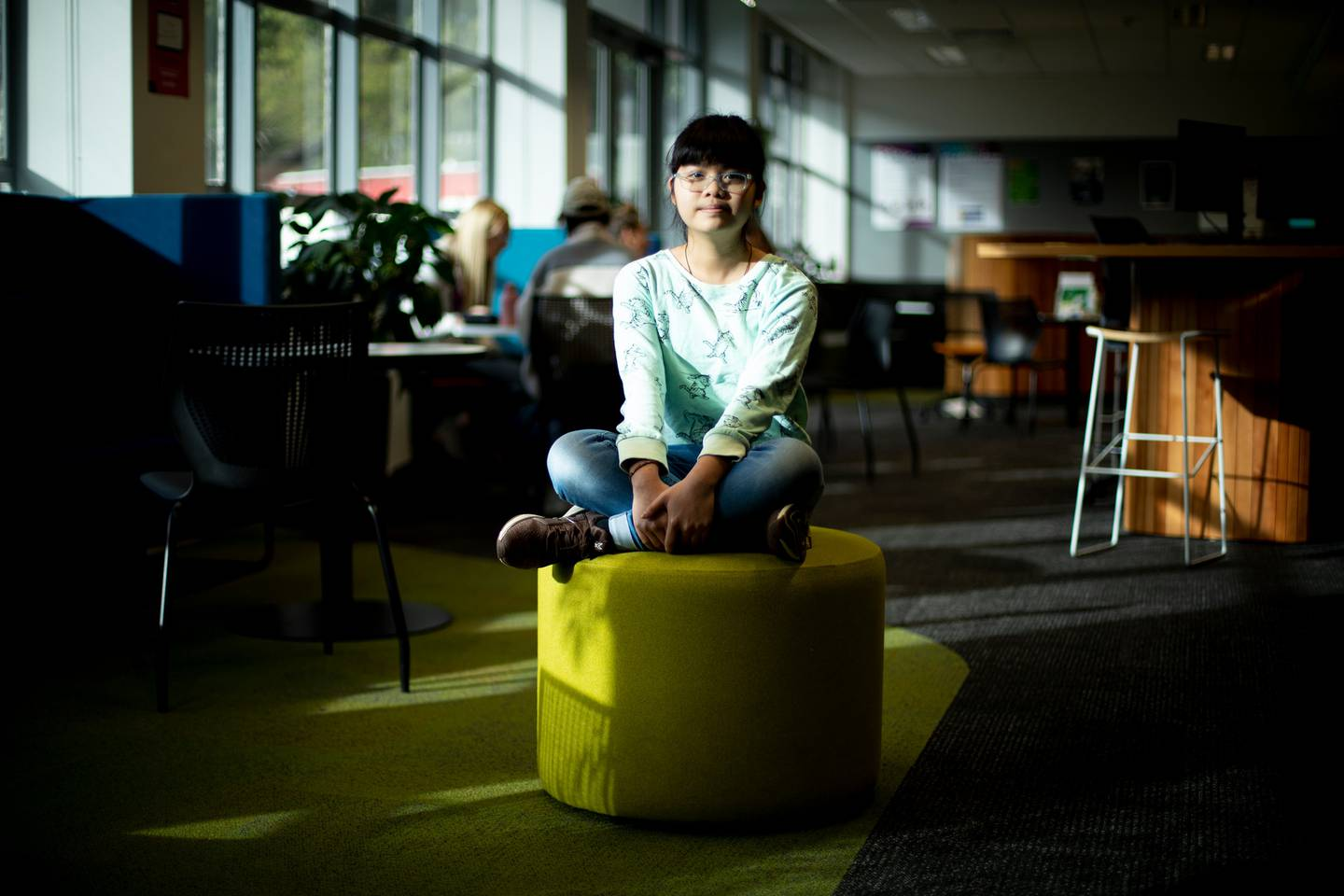 Vicky Ngo Ngoc who was 13 when she entered AUT is pursuing a double degree in finance and applied mathematics. Photo / Dean Purcell
"I said to Vicky's mother I can't guarantee and outcome, but if you want to we can do it."
Laurent believes there are merits to Vicky's case because "her story is known, and her plight has been reported by the Herald".
Laurent said he was waiting on instructions on what to do next, and no application has been filed yet with INZ.
The mother said she has received an internship and job offer for Vicky from a finance company, but they were conditional to her getting a post-study work visa.
"It is so unfair that we are being put in a position where we have to spend thousands of dollars to fight for a visa that is rightfully given to all other international students just because Vicky is too smart for her age," she said.
"I worry every night about whether we will be separated after my daughter graduates and when she's forced to go back to Vietnam."
Vicky holds a student visa, while the mother, who has a Kiwi partner, is in the process of apply for a residence visa.
Vicky Ngo – The Vietnamese prodigy child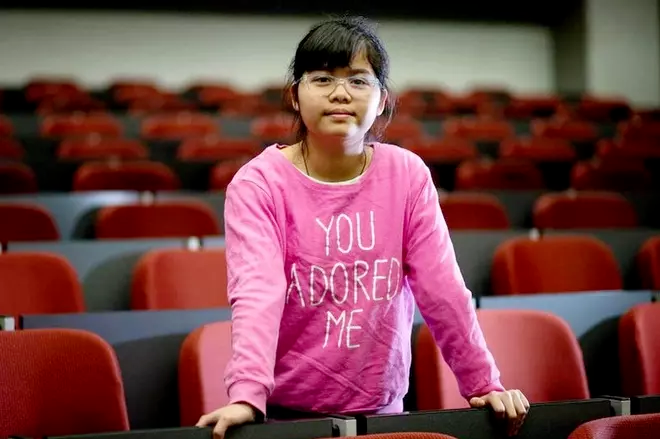 Photo: NZ Herald
The mother adopted Vicky from a family in Vietnam who was too poor to pay for her to further her education.
She felt there was something very special about Vicky and felt she was a gifted child.
Vicky excelled in her studies in Vietnam and her adoptive mum felt taking her to New Zealand would give her better opportunities.
"I asked Vicky if she wanted to go to New Zealand, she said yes because there are penguins here," the mum said.
"Vicky loves penguins and on the day after we arrived, I took her to see live penguins for the first time at Kelly Tarltons."
Vicky came to New Zealand on a student visa while her mother, who has a Kiwi partner, came as her guardian.
Vicky moved to NZ in 2018 and attended St Thomas School, where she graduated her Year 7 level with distinction.
She moved on to Selwyn College after being bumped up to Year 9, but graduated high school as a top scholar for Year 12 that same year.
Graeme Holden, a teacher of mathematics and economics, said Vicky obtained excellence grades in all subjects and her answers were "well above the level needed".
"Vicky fully deserves to be fast tracked into the university study system. Despite her age, she is a mature and advanced mathematics student," Holden said.
"She has a very good analytical brain and has a forward-thinking grasp of all the maths concepts taught."
He believed Vicky would prove to be a real academic asset to the university in the future.
Selwyn College principal Sheryll Ofner said in her recommendation letter to AUT that Vicky was "single-mindedly focused on her academic subjects above anything else".
"This extraordinary academic drive coupled with an advanced intellect are helping her to achieve at levels well above her age group," she said.
Vicky was granted a ministerial exemption to enrol in university, and enrolled at AUT.
Vicky told the Weekend Herald her favourite subjects were mathematics and finance.
"I just love working with figures, and I really hope to work in the financial sector and be able to buy my first property by the time I am 16," she said.
"My immediate dream is to be on the NZ Maths Olympiad team and help them become world champions, but I need to find a way to become a resident so I can do that," she said.
Nicola Hogg, INZ's general manager said Vicky had been able to study in New Zealand on a student visa, which she was first issued in 2018.
In the past five years, 484 domestic students have received an exemption grant in Auckland.
An AUT spokeswoman said the university was proud to have Vicky studying at the institution.
"During Semester 1 she studied in our School of Engineering, Computer and Mathematical Sciences, and is now considering what to study in Semester 2," she said.
"AUT is proud to have Vicky studying with us. It's a privilege to have such an outstanding young person studying with us."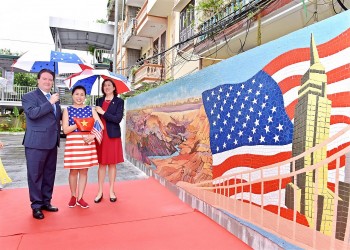 Multimedia
A ceramic mosaic mural named "Vietnam - US friendship" depicting the natural and cultural heritages of the two countries, was just revealed in Hanoi