4-year-old Vietnamese Girl Speaks 5 Languages
Elizabeth Nguyen, 4 years old, has fluency in 5 languages and good skills in 14 cultural and artistic subjects.
While early childhood is dedicated to play, the parents of a 4-year-old "child prodigy" recognize the importance of implenting study at a young age. Thanks to their hard work and dedication to education, Elizabeth Nguyen has become a young, academic marvel.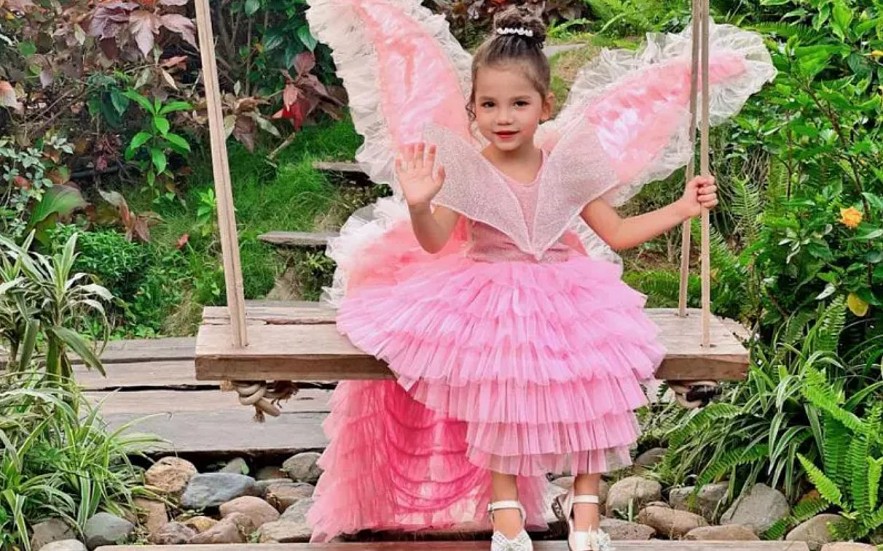 Elizabeth Nguyễn. Photo: kenh14.vn
Elizabeth Nguyen was born in 2018 in Beijing, China. She is only 4 years old, but she has a long list of achievements. She is able to speak 5 languages fluently namely Vietnamese, English, Chinese, Ukrainian and Russian. Currently, she has also been exposed and gifted in 14 cultural and gifted subjects such as ballet, piano, catwalk, MC, acting, photo model, modern dance, drawing, swimming, Math, Vietnamese, English, roller skating, skating. Elizabeth is also a bright child model of Vietnamese showbiz when she owns a collection of more than 30 medals and certificates in fashion competitions.
With the amazing profile, many people may have a query about the stress or pressure that has been put. This is a common thought of people when looking at the life of child prodigies. However, Elizabeth Nguyen has comprehensive development based on her interests and family's support.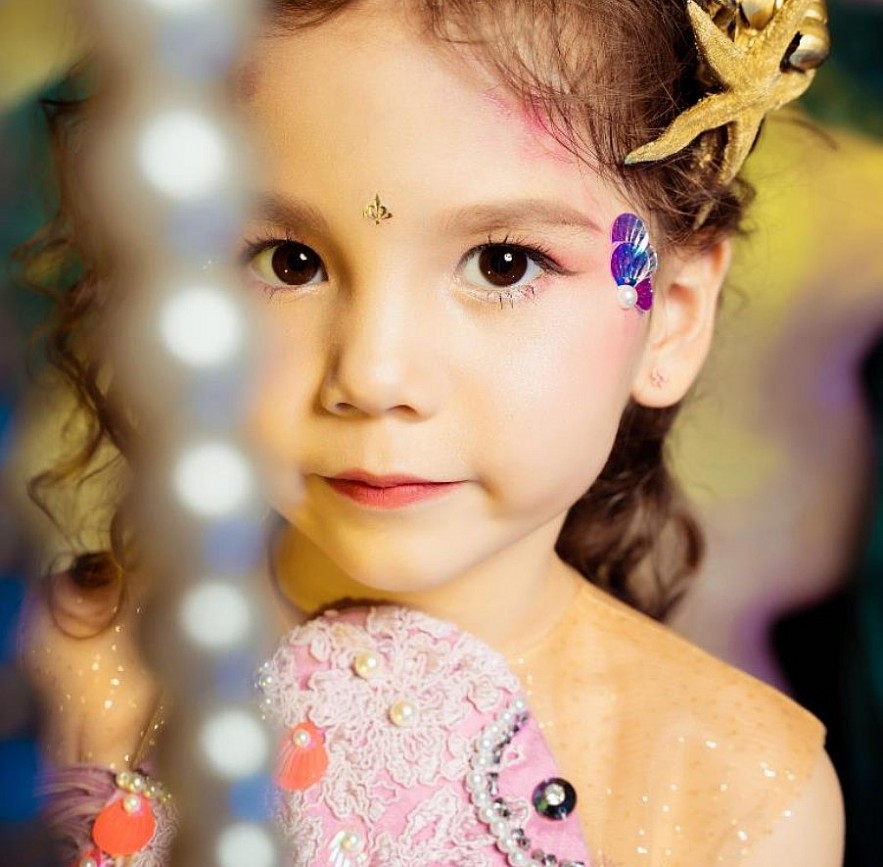 Elizabeth Nguyễn. Photo: kenh14.vn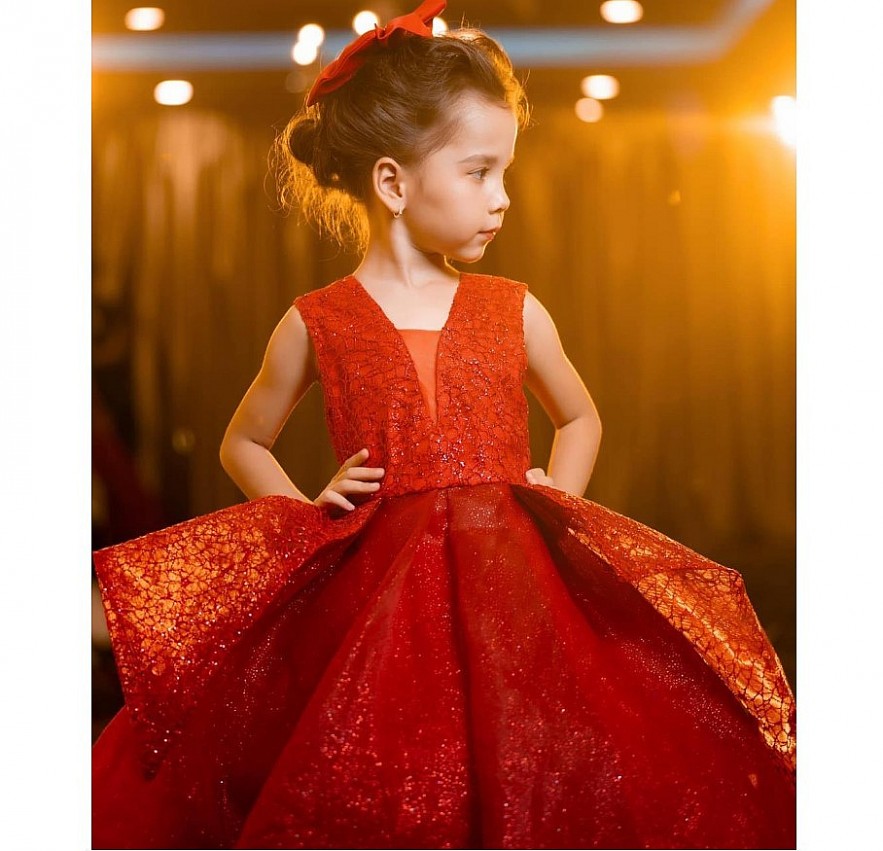 Elizabeth Nguyễn. Photo: kenh14.vn
In terms of language ability, Elizabeth is fluent in many languages ​​thanks to natural exposure from a young age according to the living environment. She was born in Beijing, China in a multicultural family with a Vietnamese father and Ukrainian mother. The first language that Elizabeth adopted was Chinese and this is the main language of communication in the family. In addition, she also speaks privately with his mother in Ukrainian.
At the age of two, Elizabeth and her parents moved to live in Vietnam. She studied at an international school using Vietnamese and English. She quickly mastered these two languages. Because Russian is similar to Ukrainian, Elizabeth learnt through watching cartoons and Russian books that her mother read to her. Elizabeth can use many languages ​​when communicating with parents and teachers and friends at school. As a result, she has an environment to maintain and remember these languages naturally.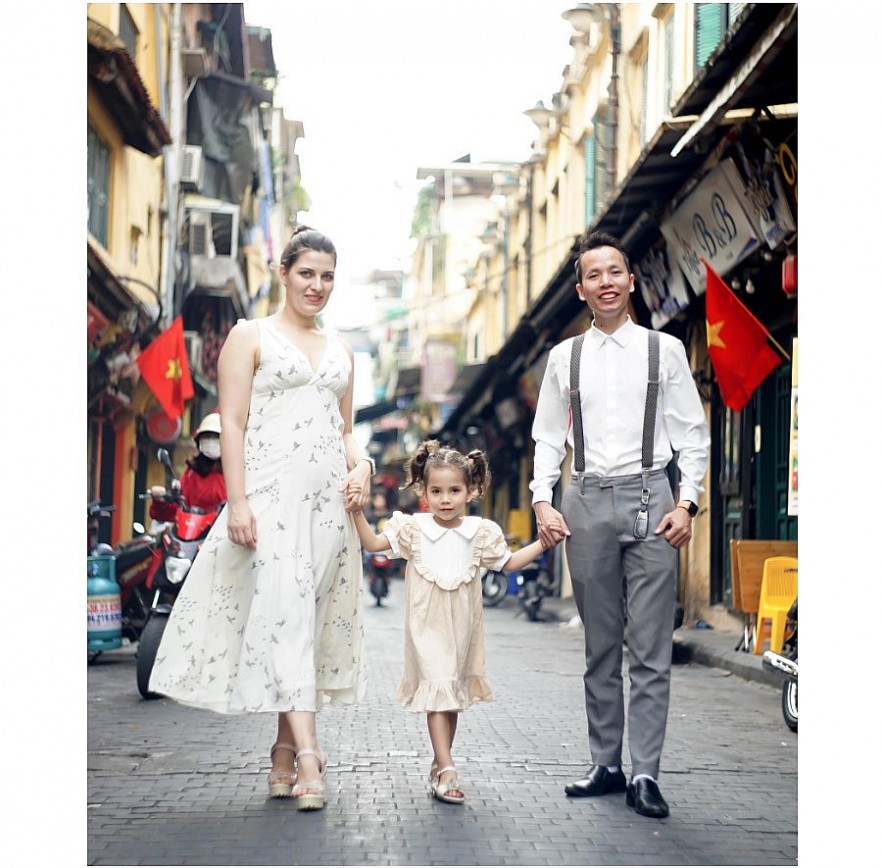 Elizabeth Nguyễn and her parents. Photo: kenh14.vn
Moreover, Elizabeth learned a lot from her parents who were excellent language experts. Elizabeth's father is teacher Nguyen Quoc Tu, Doctor of Languages ​​from Beijing Language University (China), Master of Languages ​​from Jilin University (China), Bachelor of Information Technology from Hanoi University.
The young father, born in 1991, is fluent in four languages: Vietnamese, English, Chinese, and Russian. Currently, he is working as Chairman of the Board of Directors of Chinese Language Education International Joint Stock Company and General Director of PalFish Singapore International School Joint Stock Company. Elizabeth Nguyen's mother is a Chinese-Russian interpreter for several television stations. She is also a PhD student at Jilin University (China).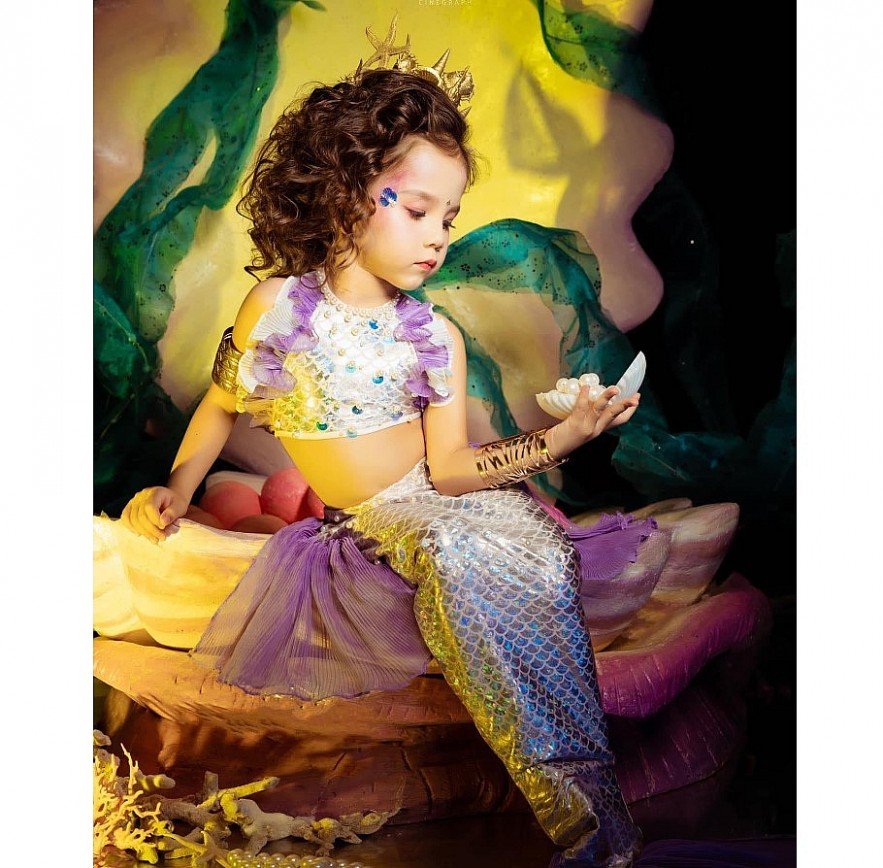 Elizabeth Nguyễn. Photo: kenh14.vn
It was Elizabeth Nguyen's parents using advanced educational methods to help her take the initiative, and not to consider learning as an obligation. Parents are the ones who stimulate the child's interest in absorbing knowledge and new things from around. Children do not feel this process is learning, so they do not feel burdened.
Give your child the opportunity to learn, parents may be surprised at the endless ability of their children. Elizabeth is developing comprehensively and growing up cheerfully in the love of her family. With a beautiful face like an angel, a lovely personality and an amazing list of achievements, Elizabeth Nguyen promises to become a prominent child star in the Vietnamese entertainment industry.