The world shifts in the postpandemic establishment
While Thailand maintained a state of emergency for one month, the US continues to surpass 1000 deads, on July 22, nearly 2000 Lao students came back to Vietnam.   
The world has now been divided into two parts due to COVID 19. Whereas a lot of countries recover from the pandemic, there are still those which continue suffering from the large impacts of coronavirus.
In the brink of the risk
BANGKOK - Thailand suddenly lengthens its state of emergency for a month. On July 22, Center for COVID-19 Situation Administration (CCSA) announced that the country would continue to extend the emergency order until August 31, instead of the plan to finish at the end of July.
CCSA spokesperson Taweesilp Visanuyothin said that the nationwide extension of the emergency order was necessary, as the Covid-19 epidemic was still complicated and spread around the world. Thailand has begun to allow foreigner entrance, there is a risk of re-infection.
On the same day, July 22, Thailand allowed thousands of foreigners to enter the country. Those are people from business groups, experts, diplomats and medical tourists. However, foreigners entering Thailand still have to comply with the 14-day quarantine at facilities arranged by the country.
In addition, Thailand is also promoting the return of nearly 70,000 workers from neighboring countries such as Cambodia and Myanmar - who already have a work permit and want to re-work in Thailand. Their fields vary mainly in construction, food processing and fishing.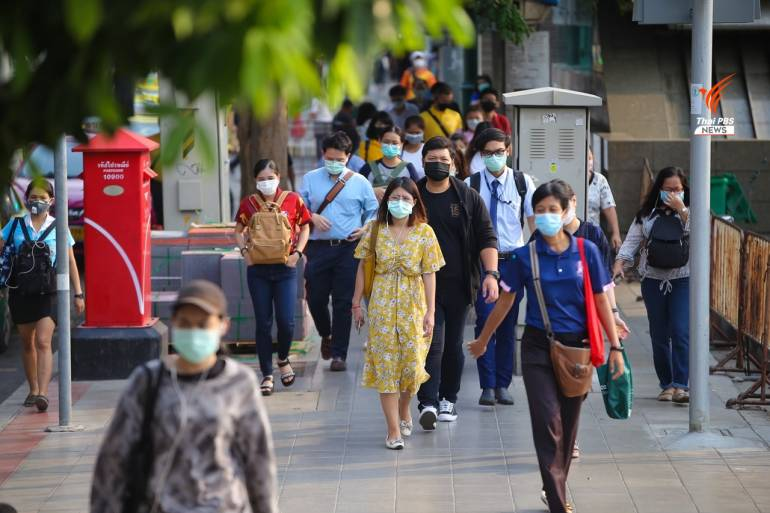 Thailand suddenly lengthens its state of emergency for a month. Photo: Thai pbs world
US - Daily deaths recorded 1,000 for the first time on Tuesday. The average number of daily deaths has been rising for most of July, according to data compiled and analyzed by The Washington Post, and Tuesday's milestone undercuts President Trump's claim of a fast-falling mortality rate.
In Texas, Governor Greg Abbott said Hidalgo county could not order residents to stay home and said mask and social distancing rules were sufficient to keep businesses open in the Rio Grande Valley, on the U.S. border with Mexico, reported Reuters.
Health officials have been warning for weeks that deaths would surge again because the fatality rate lags several weeks behind infections. A coronavirus death, when it occurs, typically comes several weeks after a person is first infected. Experts had predicted states that saw spikes in cases and hospitalizations would, at some point, see deaths rise too, said Daily Mail.
Recovery progress
Meanwhile, several Asian countries, including Vietnam, returns from the crisis.
HA TINH (Vietnam) - More than 400 Lao students entering Vietnam through Cau Treo international border gate, Huong Son district, were getting isolated from Covid-19 room on July 22.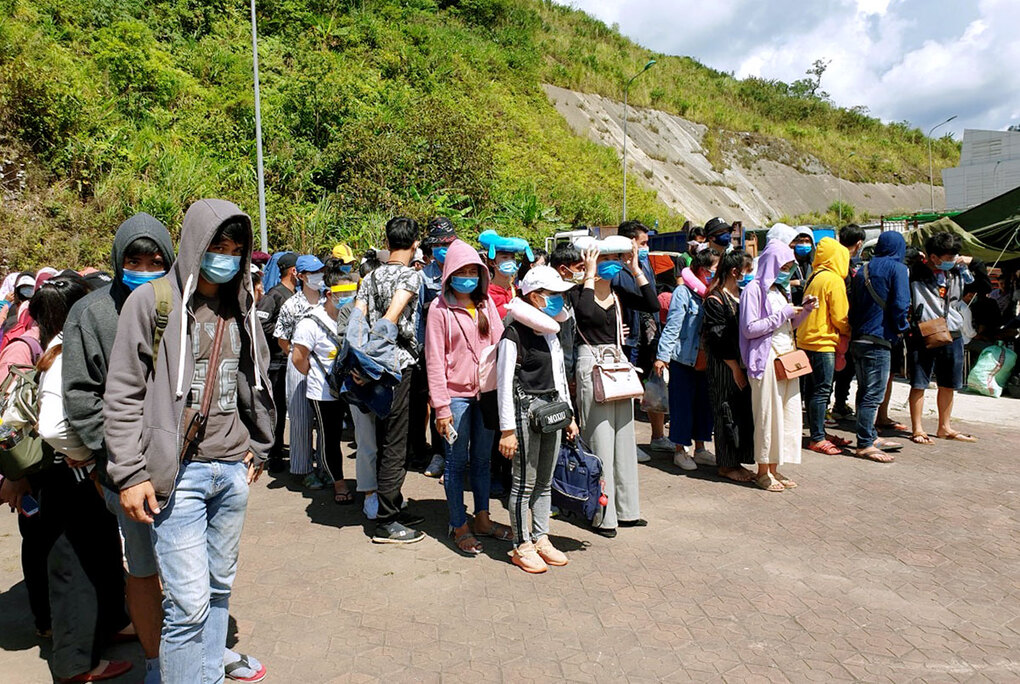 Lao students waited to measure body temperature at Cau Treo international border gate on July 22. Photo: VNExpress.
All these foreign students came to Ha Tinh by bus. After entering Cau Treo international border gate, the children were given medical tests, giving negative results. All were then given medical face masks, arranged buses to transport to stay in inter-sector houses at Gate B, Cau Treo border gate, Huong Son district and Ha Tinh University dormitory, Cam Xuyen district for14 days.
According to the authorities, hundreds of Laotian students studying at many universities in Vietnam during the quarantine period were granted free internet connection sim cards to study online. It is expected that on July 23, Ha Tinh will continue to welcome 450 more students from Vientiane.
From now to August, Ha Tinh is expected to welcome more than 1,900 Lao students. Earlier, on July 17, more than 600 Lao students studying at Ha Tinh University, Ha Tinh Medical College, Viet Duc Vocational College and Nguyen Du College, entering through Cau Treo border gate were isolated.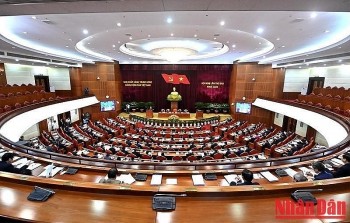 National
The 13th Party Central Committee discussed two important projects on October 4, the second working day of its 6th plenum.