A beauty queen urges girls to go to schools
H'Hen Nie openly shared with AFP about critical issues that happen in Vietnam that make young girls from poor ethnic minorities' communities become more vulnerable.
Colourism, child marriage, and dropped-out school are three key topics that the Vietnamese model and literacy campaigner H'Hen Nie openly shared with AFP, one of the most popular news agencies in the world.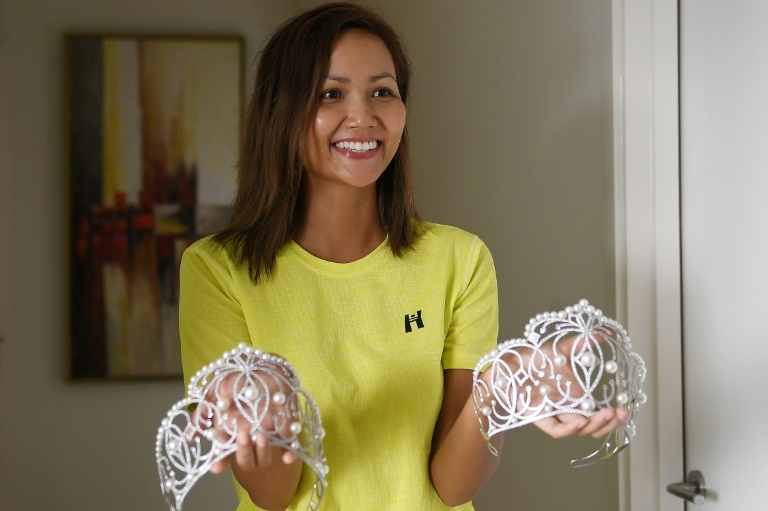 Skin-whitening, child marriage, a curtailed education - H'Hen Nie has defied traditional expectations laid on her and is determined to show the next generation a different way. Photo: AFP
"You should get married now"
That was what she heard from her mother at the age of 14.
"I was really scared of getting married. At that time I liked to swim, slide down slopes and play in the forest," said the 28-year-old, citing AFP.
As her sharing with AFP, many poor ethnic minority children in Vietnam normally live a challenging life which planned for them in advance, including: "marrying young, dropping out of school", and facing a wide range of difficulties.
It would be her pathway if she did not dare to say "No" and prepared for her own way. "I was competitive and I loved to study. And I had lots of dreams".
After winning the crown in Vietnam, H'Hen represented the country on Miss Universe's world stage and finished in the Top 5, an amazing outcome that has not ever happened in Vietnam before.
Fighting for children's rights
Winning the title of "beauty queen" does not mean it is enough for her. She is now an ambassador for global non-profit Room to Read, which focuses on girls' education in the developing world -- an issue pulled into sharper focus as the coronavirus exposes inequalities globally, she told AFP.
According to a recent Malala Fund report, there are "20 million more secondary school-aged girls are at risk of permanently dropping out of school compared to boys by the time the crisis has passed", which can lead to the issue of child marriage.
In Vietnam particularly, "one in ten girls are married before that. Amongst ethnic groups the figure is almost doubled", AFP cited statistics from UNICEF.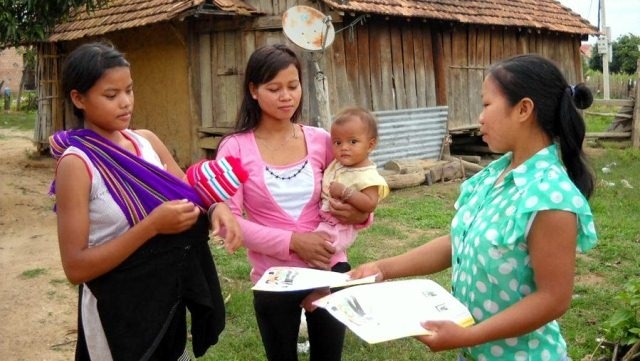 Child marriage in ethnic minorities' community in Vietnam is a critical issue. Photo: Nhan Dan
Invest in the future of ethnic minority's girls
"Colorism -- prejudice against darker skin tones -- is pervasive across Asia", commented AFP. And H'Hen was not an exceptional case when she was a little child. However, she strongly refused when her mother tried to convince her to use skin whitening products. She also the one who rejected her mother's suggestions of marriage so as to focus on her study for a better future.
Gradually, her mother became her best supporter of the hard way of achieving academic outcomes.
"My mother started to save money for my studies. It was a huge sacrifice. I think my siblings were perhaps not given that much food -- certainly, no treats", said H'Hen.
Since H'Hen is the one who fully understands the difficulties affected the lives of ethnic children, especially the girls, she "poured all of her Miss Universe prize money into scholarship programmes for school children".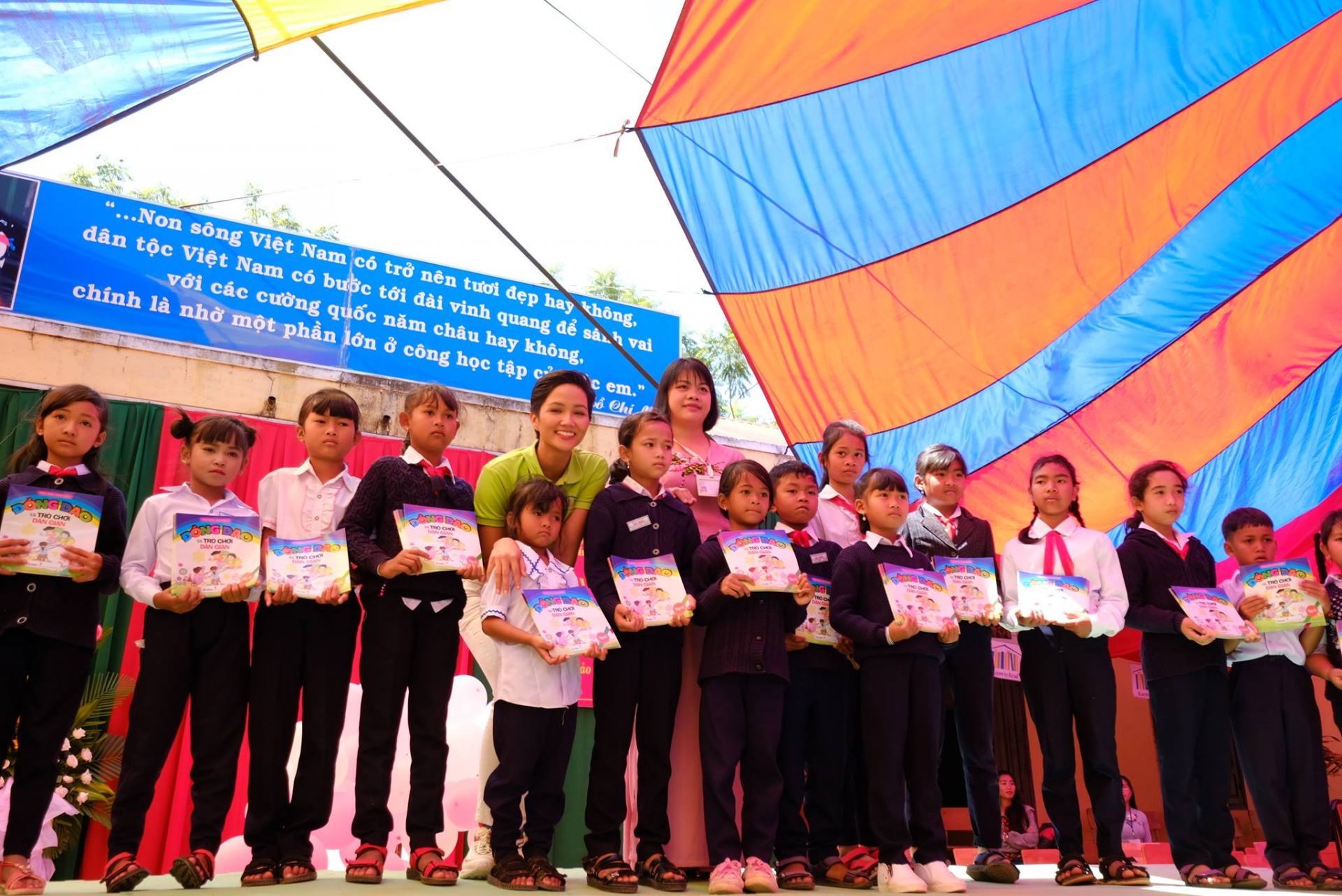 H'Hen encourages young people to study hard for a better future. Photo: Room to Read
Since her win, she has raised tens of thousands of dollars to build libraries in Vietnam's rural central provinces and supported girls across Asia and Africa to complete secondary school.
"If they are given the tools to succeed, nothing can hold them back", said H'Hen.