A Different Bird Eye's View Over Vietnam
Vietnamese photographer Le Van Anh Tai uses a drone to capture the beautiful and mesmerizing scenery from the sky.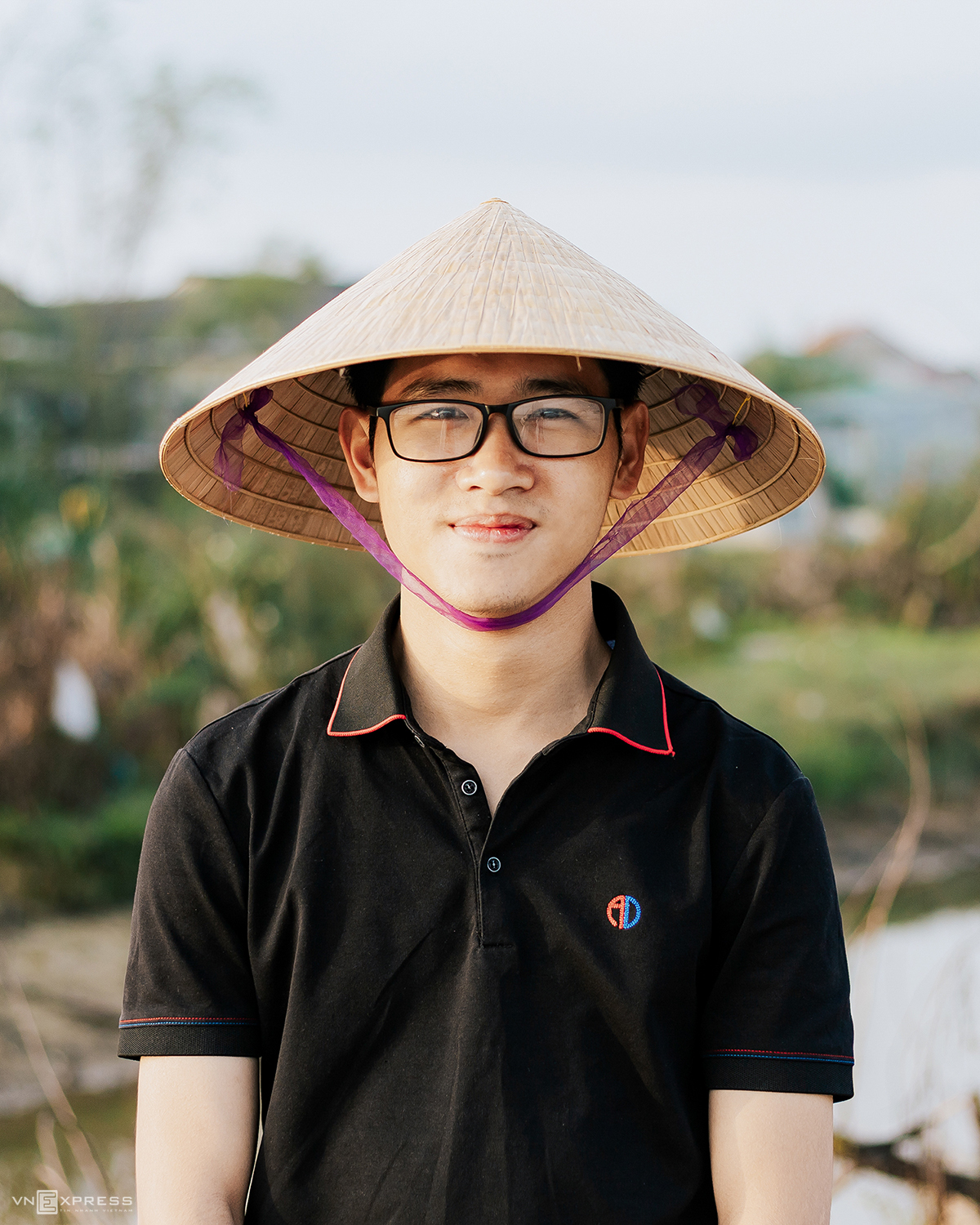 Photo: VnExpress
Vietnamese photographer Le Van Anh Tai (born in 1997, Quang Nam), began his journey capturing the beauty of Vietnam through his camera lenses more than 1 year ago. Until now, he has travelled to a total of 30 provinces. His photo album taken from aerial views posted on social media and Facebook groups, and received a lot of positive comments from travel lovers. Instead of following the classic horizontal and vertico ratio, Anh chose the 4:5 ratio to make his photography style stand out and more unique.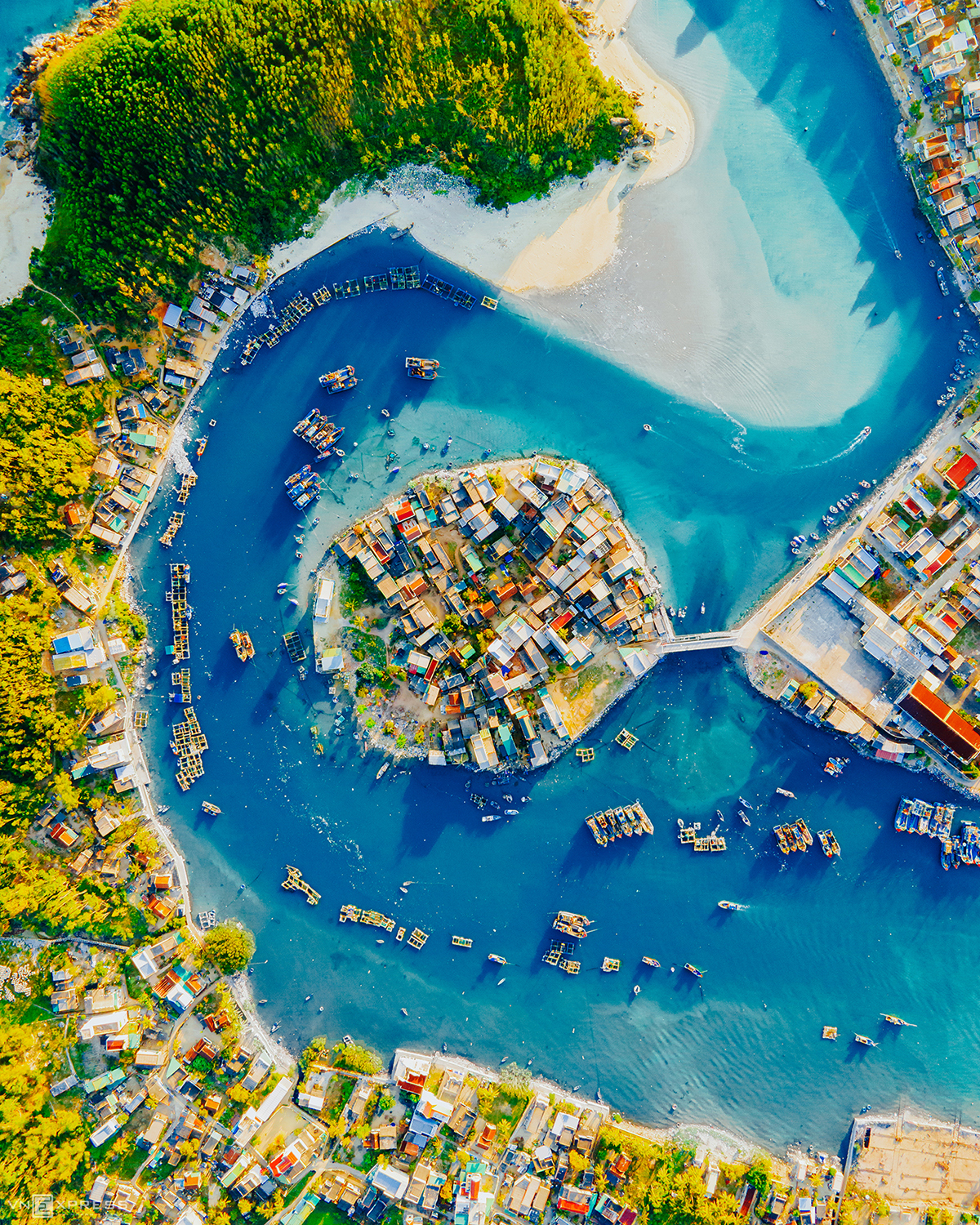 Photo: VnExpress
Xom Con, Quang Ngai appears bright and lively with the image of dunes in the middle of the river. According to Anh Tao, most of his photos are taken in a hurry on his way to work. Everything was not prepared, so the post-production is extremely important. It will take him about 10-30 minutes on average to finish his work.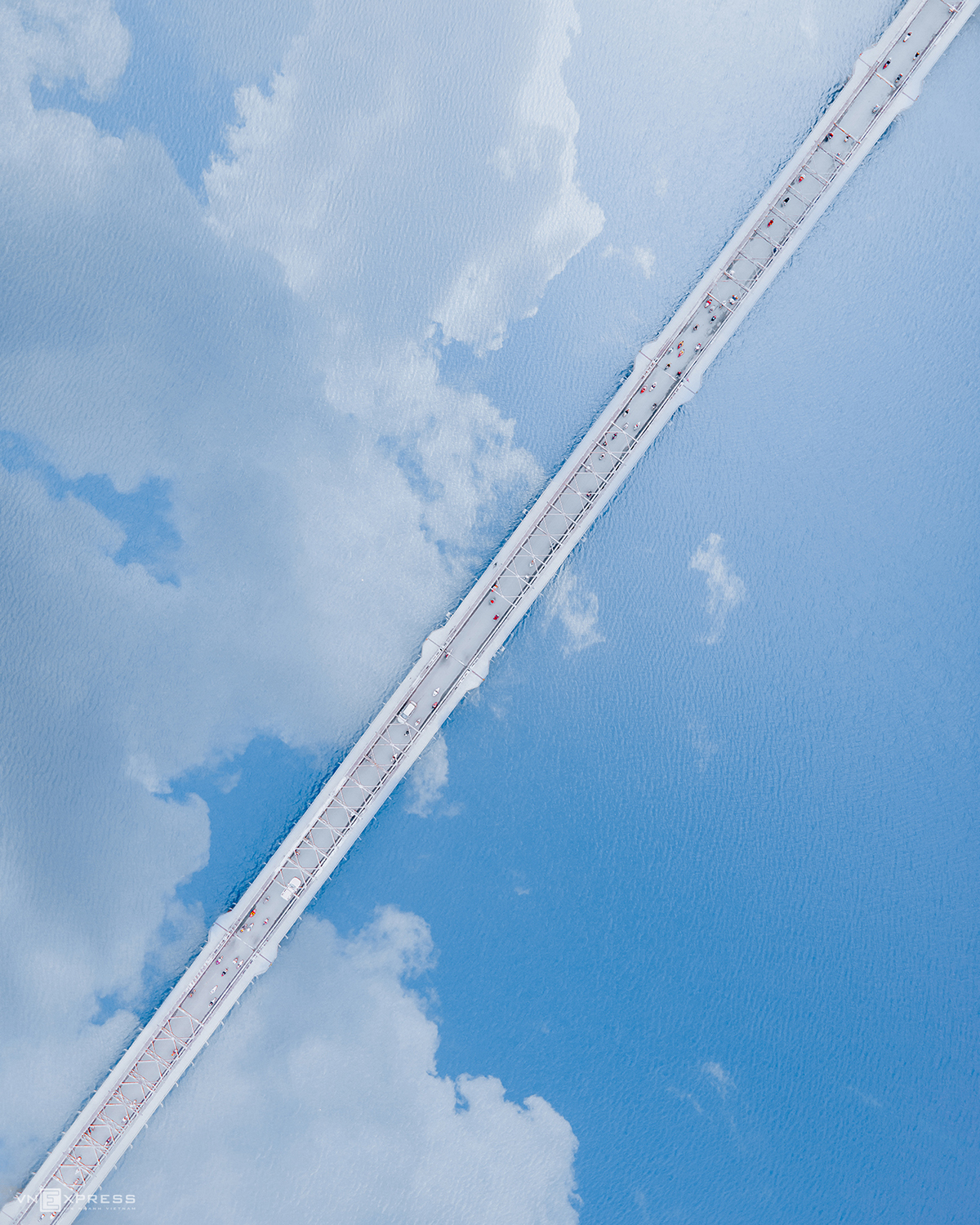 Photo: VnExpress
Photo taken of Truong Tien Bridge, Hue especially draws people's attention and receive many compliment for the creativity. The young photographer said it was lucky for him to be able to capture this moment. When his camera drone flew through the bridge, Anh Tai decided to fly it to an altitude of 300 metres and took this photo.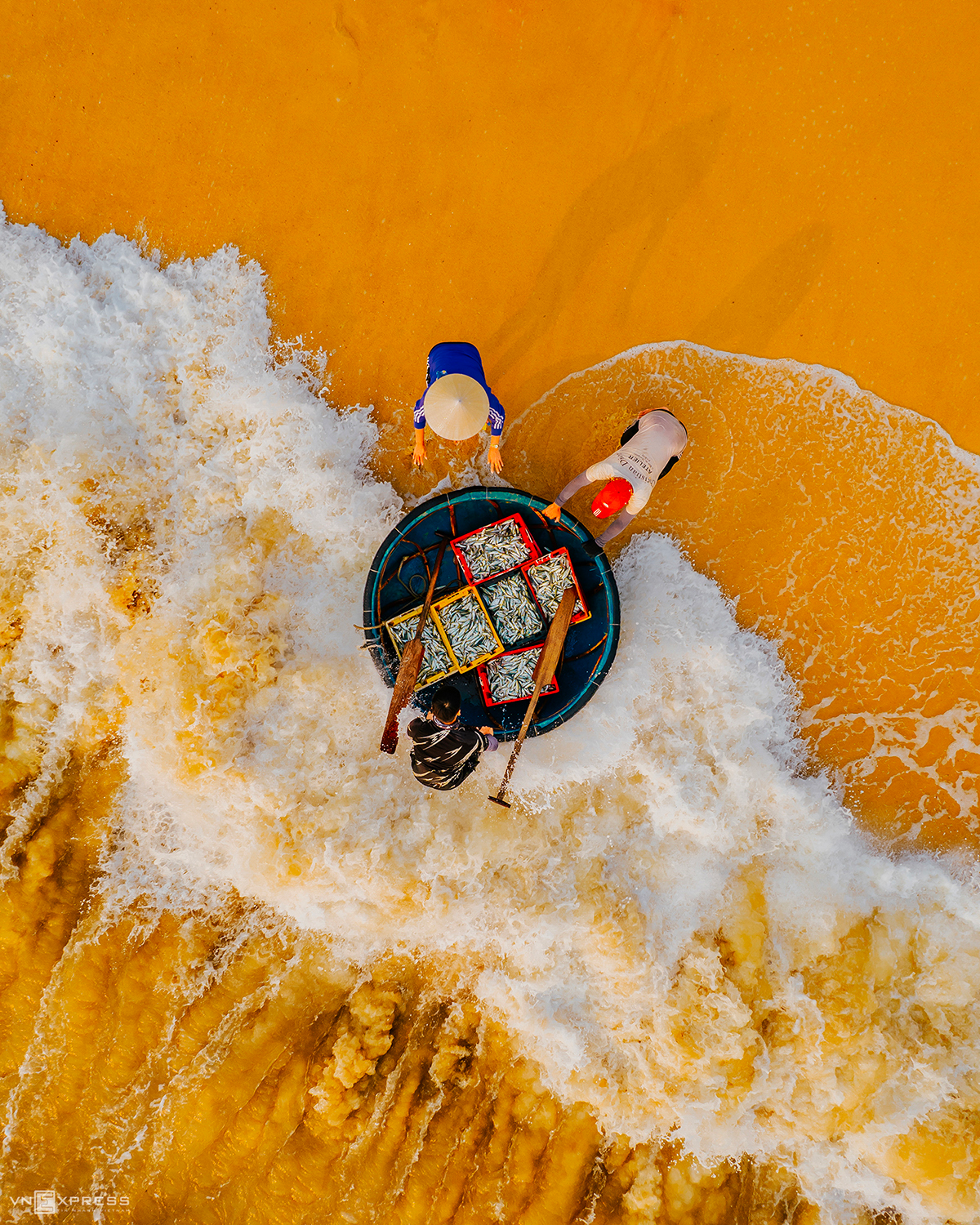 Photo: VnExpress
Nhan Trach fish market, Quang Binh in the early morning. The fishermen sail their boats, collecting the fish caught from the other night and brought it to the shore.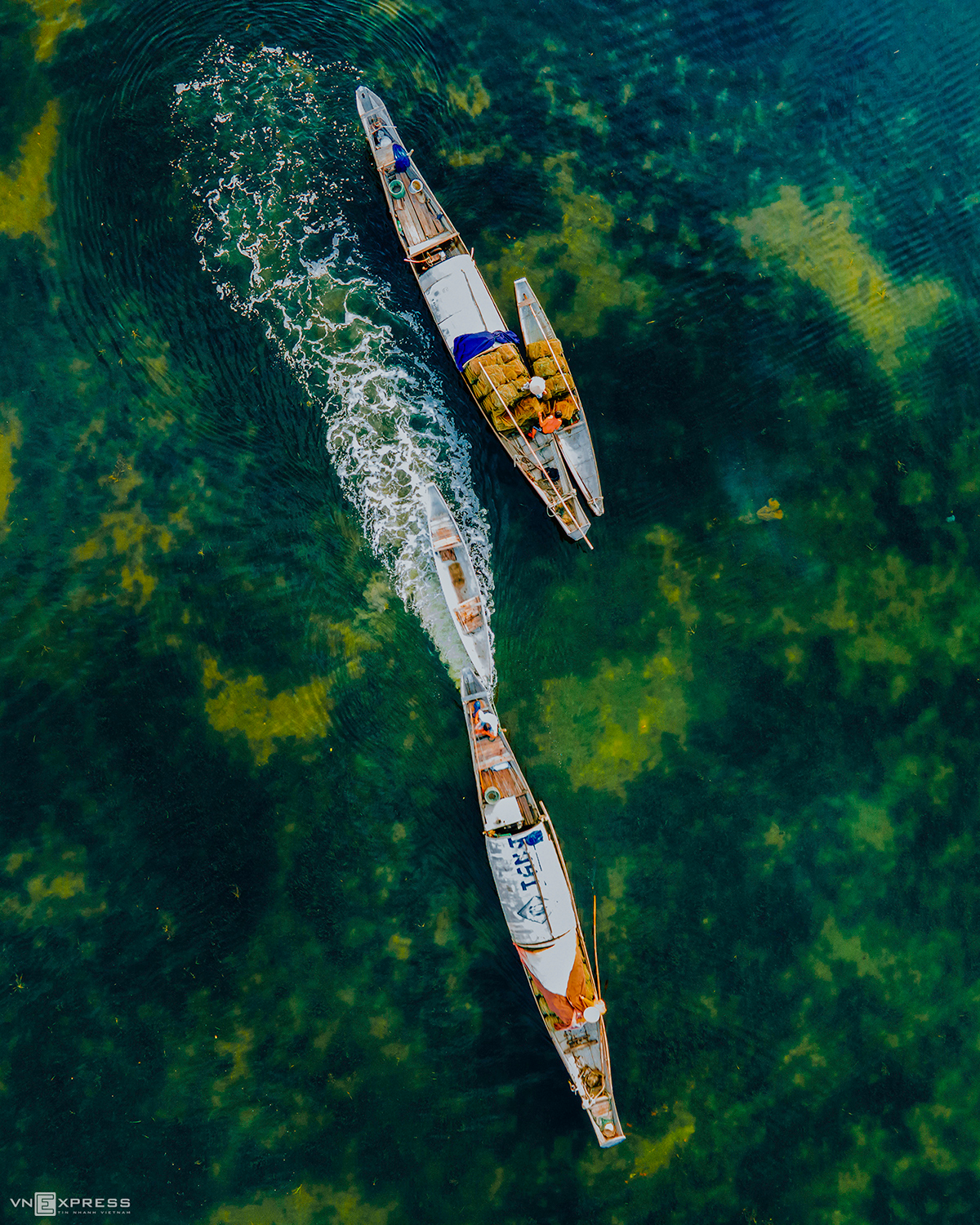 Photo: VnExpress
When the ship moving out into the sea, the moment between the two waters was "captured" by the young photographer. Co Luy estuary, Quang Ngai is where the river meets the sea, you can see two separate water colours.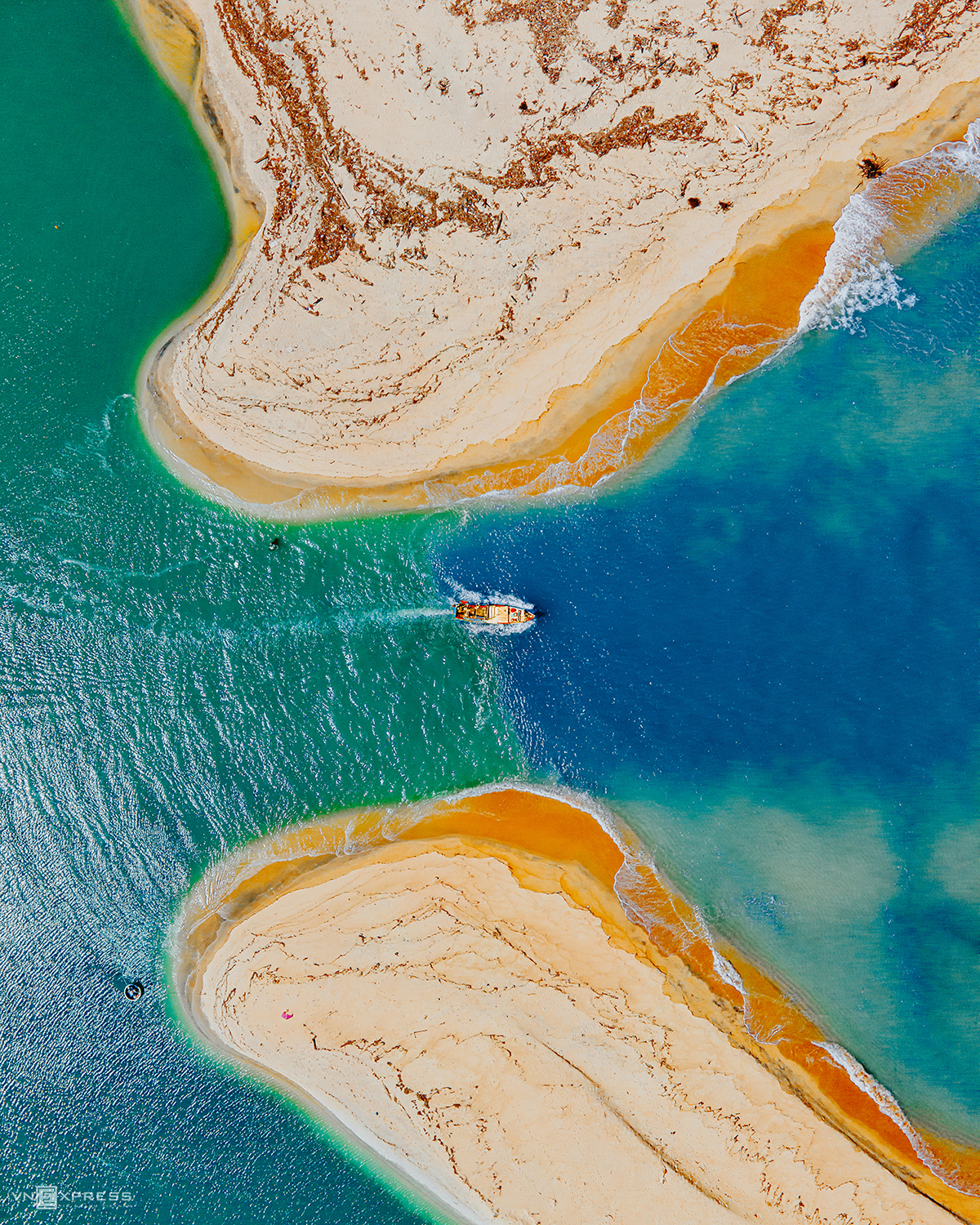 Photo: VnExpress
Vinh Linh, Quang Tri is covered in a shade of green with square-shaped rice fields that is like a mysterious labyrinth. According to Anh Tai, people have been so used to traditional view. With the view taken from flycam, the young photographer creates a whole new and fresh perspective that excites the photograph lovers.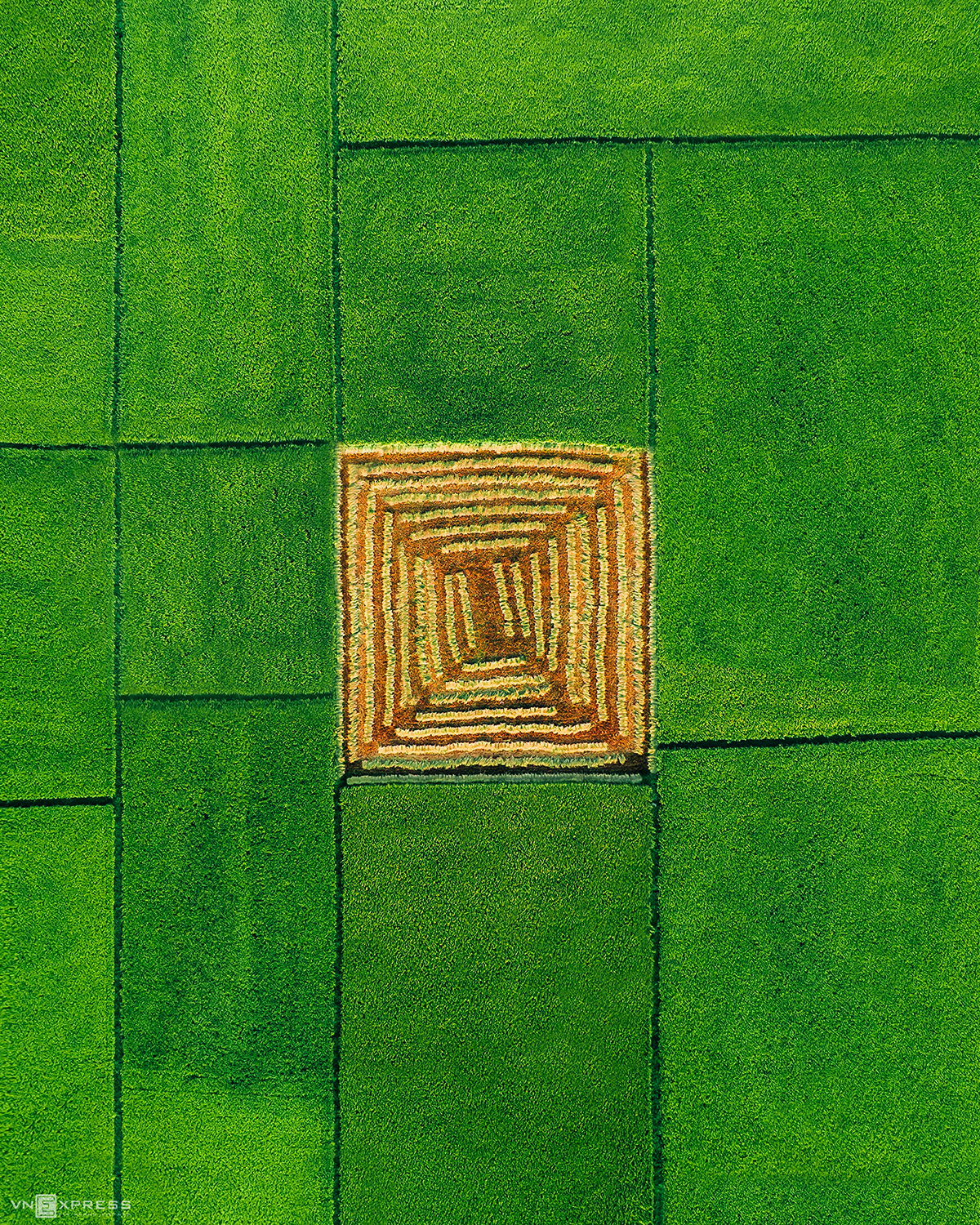 Hon Bang, Phu Quoc taken from the aerial view. Tai said this was the first ever photo taken by flycam in this island. Photo: VnExpress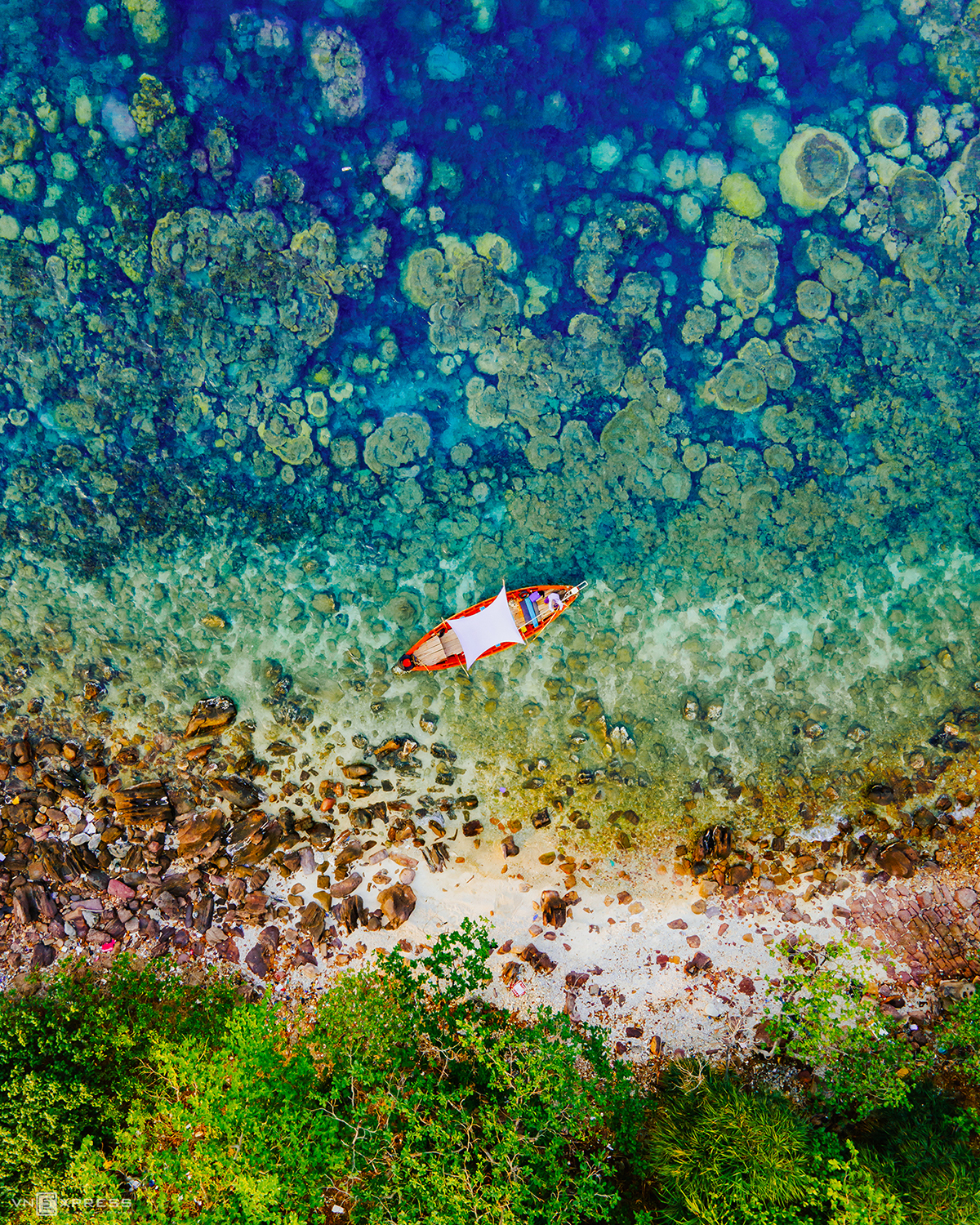 Photo: VnExpress
Mysterious Khai Dinh Tomb, Hue in the midst. Anh Tai had one of his unforgettable memories when his drone fell and stuck on the branches of a tree. Luckily, he got help from some local people to take the drone down from the tree, and it was not damaged.
Aside from the aerial view photos, Anh Tai also takes photos using his normal camera phones, but from unique angles.
Thanks to social media, more and more people know about his work. He also meets more friends, both Vietnamese and foreigners. For him, small achievement like this makes him proud, as he has helped promoting the image of Vietnam to the world.