A Giant's Power Comes from The Key Factor for Development
From Tan Hiep Phat's perspective, sharing their experience with aspiring entrepreneurs helps achieve one of THP's strategic goals to benefit the local community and country as well as the bottom line.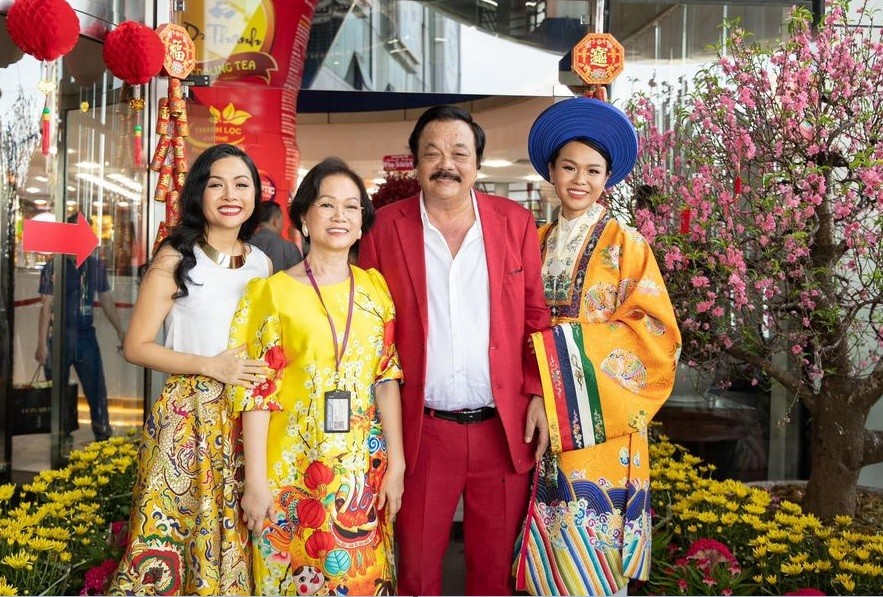 Tran Uyen Phuong (L) and her family.
In a statement about his father, Tran Uyen Phuong said sharing her father's experience helps achieve one of THP's strategic goals to benefit the local community and country as well as the bottom line. Aspiring entrepreneurs have a channel to seek advice, and by printing their letters on the problem page, a wider audience can benefit as well.
In 2017, I took the idea one step further and established a net for all our suppliers. We held a one-day seminar at the working eve end of September. Leading figures from THP shared their experience and practical tips and then answered questions across the whole gamut of the company's operations—from sourcing and distribution to marketing, crisis management, and family-business management.
I also recently launched a cooking show on Vietnamese TV. The recipes are based on the ingredients and herbs we use in our drinks. It has been a great success and really enhances our company's name in a more indirect way than a traditional advertisement. It also provides a great forum for the women depicted on the show. We consciously choose women from different walks of life such as a housewife or a career woman or someone who is trying to juggle both roles to appear on the show. Each week, they discuss and solve a particular problem they are facing as they prepare the different dishes.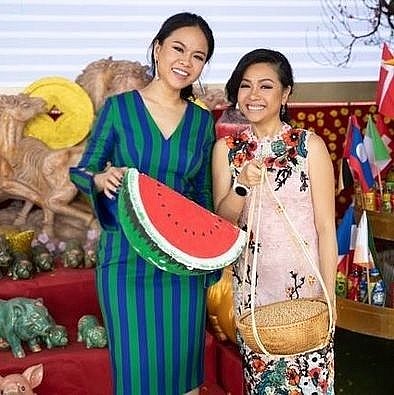 Bich Tran (L) and Phuong Uyen Tran (R) in THP family
Fostering things that highlight THP's culture as well as social benefits
In fact, my father likes training so much that it is what he wants, to do when he retires: teach business management based on lessons learned from his own successes and failures. It is something he has always valued, right from the start. In the beginning, there were only three university-educated people at THP: himself, his wife, and Uncle Tư.
Training was something the company needed. One of the greatest perks THP offers employees is the opportunity to carry on learning. The Vietnamese educational system does not produce employees who are equipped for the workplace. It is a common problem across the world, and it means coaching or on-the-job training is very important. This is particularly the case in Vietnam where very few companies give their staff management or leadership training.
At THP, we do not mind if staff members take our training and leave, because that benefits society, too. My father loves nothing more than when former employees get in touch with him, or give him flowers on Teachers Day, which is celebrated on November 20 in Vietnam. It also helps to highlight THP's culture to other companies.
As a family, we believe in developing our capabilities so we can live life to the fullest. We believe in giving service to others. Many of our training programs are geared around this concept. In 2018, we trained managers to believe in our fourth core value: nothing is impossible.
Being self-aware and find value in more than money
Organizations that are now multinational companies were founded by individuals who put everything they believed into their product, service, and brand. At some point, those personal passions become more than just an individual belief; they were baked into the core values of the business. The most successful companies are clear about their purpose, what they want to accomplish, and how they want to accomplish it. Think about why you created this business and hold fast to that throughout your journey.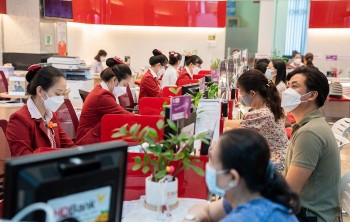 Economy
Vietnam Business & Weather Briefing (August 12): Air passengers reach a record number in July, seafood exports expected to reach 3 billion USD in Q3