Advice to COVID-19 infectious women who wish to breastfeed
As COVID-19 escalates globally, WHO has advised infected women who wish to breastfeed. 
As COVID-19 escalates globally, nearly 200 countries in the world are facing serious health care challenges. Many female patients with COVID 19 still wish to directly take care of their babies. WHO has announced that infected patients could still breastfeed their babies but they should strictly follow below advices.
In particular, these women should practice respiratory hygiene. These are infection prevention measures designed to limit the transmission of respiratory pathogens. Steps include covering mouth and nose when coughing or sneezing; using tissues and throwing them away. They should also wear a face mask to prevent the virus transmission through breathing.
These women should also wash hands before and after touching the baby. The best way to lower the risk of passing COVID-19 to the babies is to wash hands regularly after coughing, sneezing, touching face, and using the restroom. The mothers should wash their hands with soaps or hand sanitizers.
WHO also said that these women should also routinely clean and disinfect surfaces. High-touch surfaces are doorknobs, table, dining chairs, kitchen counters, bathroom counters, faucets, toilets, light switches, TV remote controls. They should clean the surfaces, remove any contaminants, dust, or debris by wiping them with soapy water or a cleaning spray, then apply disinfectant spray.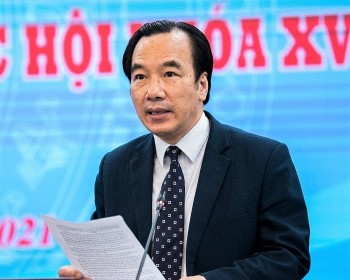 Focus
Consolidation of personnel; building and expanding the network of Malaysian partners; strengthening communication, and contributing to introducing to the people, especially the young generations of the two countries about the country and people of each side... are the focus of the Vietnam-Malaysia Friendship Association in the coming time. Chairman of the Association, Ngo Sach Thuc hopes that "people-to-people diplomacy will continue to be a pioneer in bringing the two countries and cultures closer to the goal of cooperation and integration".