Foreign diplomats hail Vietnam's achievements in COVID-19 fight
Thanks to national solidarity and cooperation, Vietnam has achieved impressive results in the fight against the COVID-19, foreign diplomats said.    
Proactive, cooperative and transparent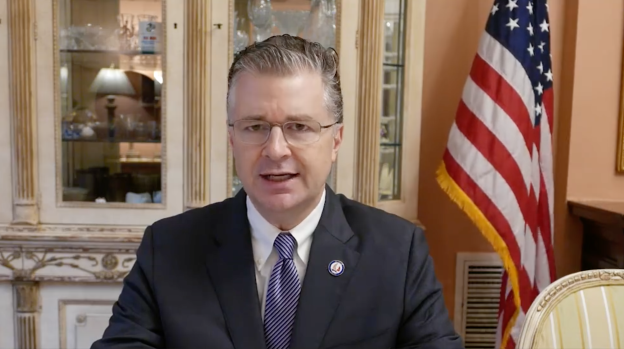 US Ambassador to Vietnam Daniel Kritenbrink
US Ambassador to Vietnam Daniel Kritenbrink said Vietnam was a 'front line' in the COVID-19. Since its first cases of COVID-19 infection, the country has done outstanding jobs to prevent the spread of the coronavirus.
The US Ambassador said that, Vietnam had developed institutional strength in dealing with the pandemic. This is reflected in the way Vietnamese Government has actively carried out rapid detection, testing and quarantine measures, as well as supervising the health of exposed people. The Government of Vietnam has done its job excellently, proactively and transparently.
"We are delighted that Vietnam keeps well controlling the spread of the coronavirus, preventing its clinics and hospital from being overloaded. This achievement is thanks to the leadership of the Government, the hard work and dedication of health workers at all levels, combined with the solidarity and cooperation of the whole community'', said Ambassador Daniel Kritenbrink.
British Ambassador to Vietnam Gareth Ward on March 30 sent a video message to British citizens who decided to stay in Vietnam during the COVID-19 outbreak.
In the video he said "We're very fortunate to live and work in Vietnam. So, please respect the law, respect Vietnamese culture norms, and show that you're playing your part in helping to tackle this global pandemic".
Amidst the COVID-19 pandemic, the British Embassy in Vietnam, with the support of Vietnamese government agencies, partnered with Vietnam Airlines to lay on a special commercial flight to help more than 100 British nationals as well as people of other nationalities return to the UK.
The flight took off from Noi Bai International Airport on April 14. Ambassador Gareth Ward later sent his thanks to Vietnamese Government.
"Thank you to the Vietnamese government and Vietnam Airlines for helping the UK fight COVID-19 and getting Brits home" Ambassador Gareth Ward said.
In his farewell to Vietnamese Prime Minister Nguyen Xuan Phuc, outgoing Japanese Ambassador Umeda Kunio expressed his admiration for the Vietnamese Government and PM Phuc's drastic actions in the disease prevention and control.
Umeda also thanked the Vietnamese PM for sending a letter to his Japanese counterpart to express sympathies over the losses caused by this epidemic.
Solidarity – key to address any global crisis
"The COVID-19 pandemic is of course, challenging Vietnam's ambitious plans for its ASEAN Chairmanship. However, from what I see, Vietnam has turned the challenge into opportunity," Grete Lochen, Norway's Ambassador to Vietnam has said.
The female Ambassador said that she was very impressed with what the Government of Vietnam has done so far to combat the coronavirus nationally, regionally and internationally.
"It is encouraging to see Vietnam, while trying its best to control the spread of COVID-19 domestically, has started to reach out assisting its neighbour countries, ASEAN member States, and partners with medical equipment and facemasks. It is solidarity in practice!", she said.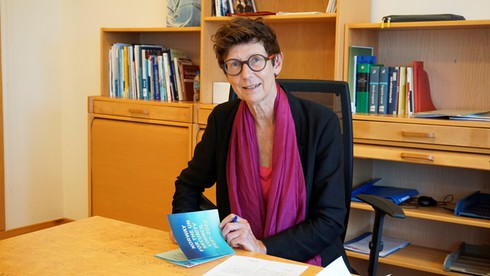 Grete Lochen, Norway's Ambassador to Vietnam
Italian Ambassador to Vietnam Antonio Alessandro also highly appreciated Vietnam's efforts in preventing and controlling the epidemic.
According to Ambassador Antonio Alessandro, Vietnam's success is thanks to the people 's compliance with the Government's COVID-19 regulation. Lessons that were learnt from previous epidemics including SARS also help Vietnam well prepare.
The Ambassador hoped the epidemic would soon be fought off so that commercial routes between the two countries could be resumed. The prolonged suspension of travel may affect the relationship between Europe and Vietnam, especially at this time when the Vietnam-EU Free Trade Agreement is about to take effect.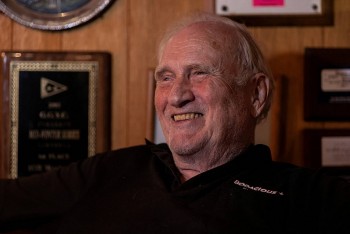 World
Alain Aspect, John F. Clauser, and Anton Zeilinger have won this year's Nobel Prize in physics for their work in quantum mechanics, Sweden's Karolinska Institute announced on Tuesday.