Apple Recruits Numerous Vacancies in Vietnam
Apple recruits about 25 employees in Vietnam, most of which are in operations and supply chain.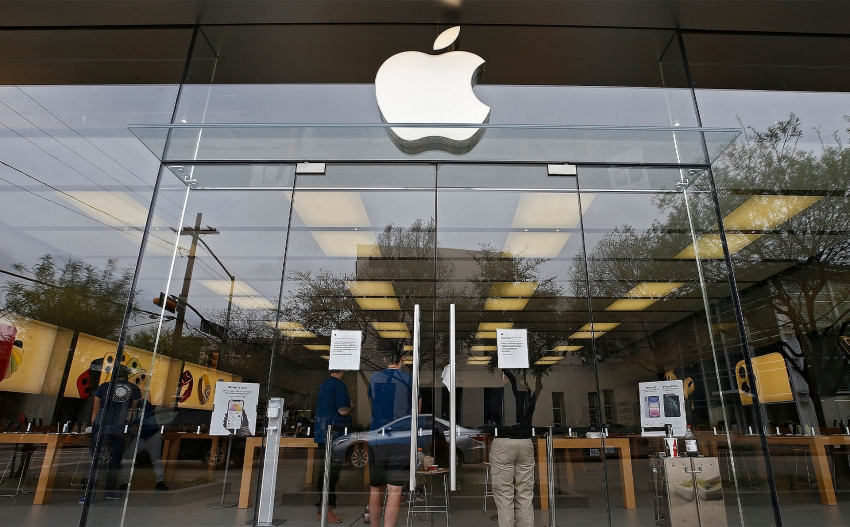 Since June 4, Apple has posted 15 job advertisements in Vietnam. Photo: VIR
On Apple's recruitment website, the company is posting 25 job vacancies in Vietnam. Of these, most are new job positions this July. Most recently, on July 23 and 26, Apple posted 3 new NPI OPM job recruitments - new Product Managers.
The job positions that Apple recruits this time mostly belong to the Operations and Supply Chain Management group, working in Hanoi. In addition, Apple is also recruiting for Sales and Business Development positions, working in Ho Chi Minh city. Some positions are hardware engineers working at both places, in charge of camera development.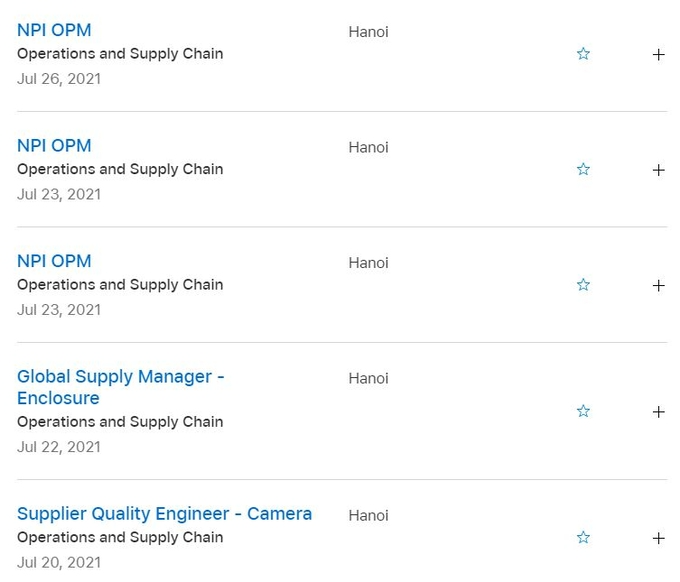 Apple posted many job vacancies in Vietnam. Photo: VnExpress
For management positions, Apple requires candidates with 5 to 10 years of experience in the high-tech industry, at the same time, with a world-class level, good English. For positions related to hardware, operations and supply chain, candidates need a master's degree or higher. In addition, there is a job that Apple has posted for a long time but has not yet filled in, which is the position of core technology engineer, recruited from the end of 2020 until now.
This is not the first time Apple has recruited employees to work in Vietnam. Since the beginning of 2020, the company has posted a number of engineer and manager positions in many departments such as software, screen quality, operation, and product development in Hanoi and Ho Chi Minh city.
Apple's recruitment comes as the company moves the production of many new products to Vietnam. Vietnam currently has a base of 21 suppliers for Apple, an increase of one and a half times compared to 2018. These suppliers are distributed throughout the country, in many different fields, such as Samsung, LG Display, Intel, Biel Crystal, in the component and materials segment. While others such as Foxconn, Luxshare, Goertek, and Compal specialize in manufacturing and assembling devices for Apple.
Many big Apple assembly partners have factories located in Bac Ninh and Bac Giang, Vinh Phuc. Many of these factories assemble AirPods, Apple Watches, and Homepod Mini speakers.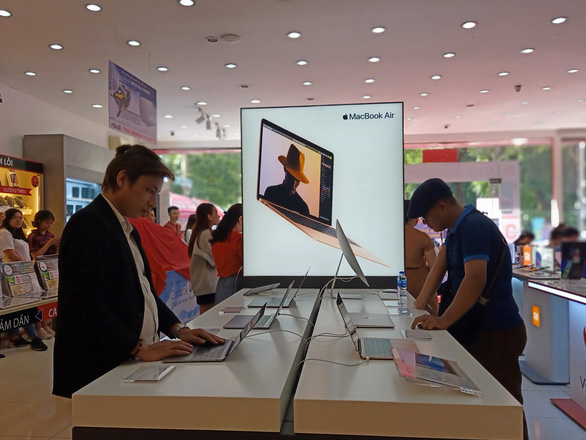 People visit an Apple authorized store in Ho Chi Minh city, Vietnam. Photo: Vietnaminsider
The CNBC, a world leader in business news coverage, wrote in early March that Apple and other technology firms like Microsoft and Google "have looked to move some hardware production from China to places including Vietnam and Thailand."
The Nikkei Asian Review in mid-June last year reported that the U.S.-based multinational company asked its suppliers looked for ways to shift "15 percent to 30 percent of production from China to other parts of Southeast Asia" amid the trade war between two of the world's largest economies.
With Apple's recruitment of a number of positions in Vietnam's two biggest cities, rumor has it that the U.S. tech giant wants to open a plant in the Southeast Asian country, cited Vietnaminsider.
Dr. Le Hoai Quoc, former head of the Saigon Hi-Tech Park, said that it is "totally possible."
According to Quoc, it is understandable for U.S. companies to want to shift production from China amid the two countries' trade tension, adding that a number of Apple's manufacturing partners already have plants in Vietnam.
For instance, earlier this year, Foxconn invested a US$270 million project in Bac Giang to manufacture and process laptops and tablets. Many sources said that this will probably be the place to assemble iPads and MacBooks for Apple. These companies do not comment or disclose product assembly for Apple. This is also a general rule of Apple for their partners and suppliers.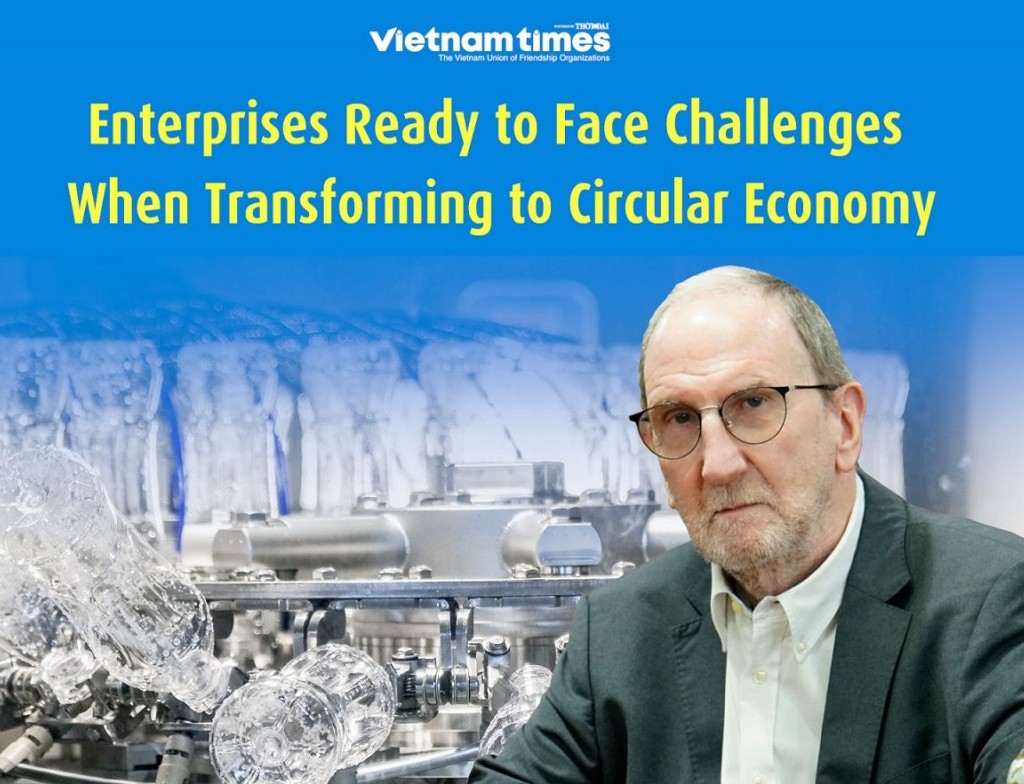 Economy
The transformation to a circular economy is a major development trend in many countries throughout the world, including Vietnam, with several environmental, economic, and social benefits. However, experts argue that, in addition to positive characteristics, the transition to a circular economy in Vietnam faces many obstacles for management agencies and the business community.
September 29, 2023 | 11:09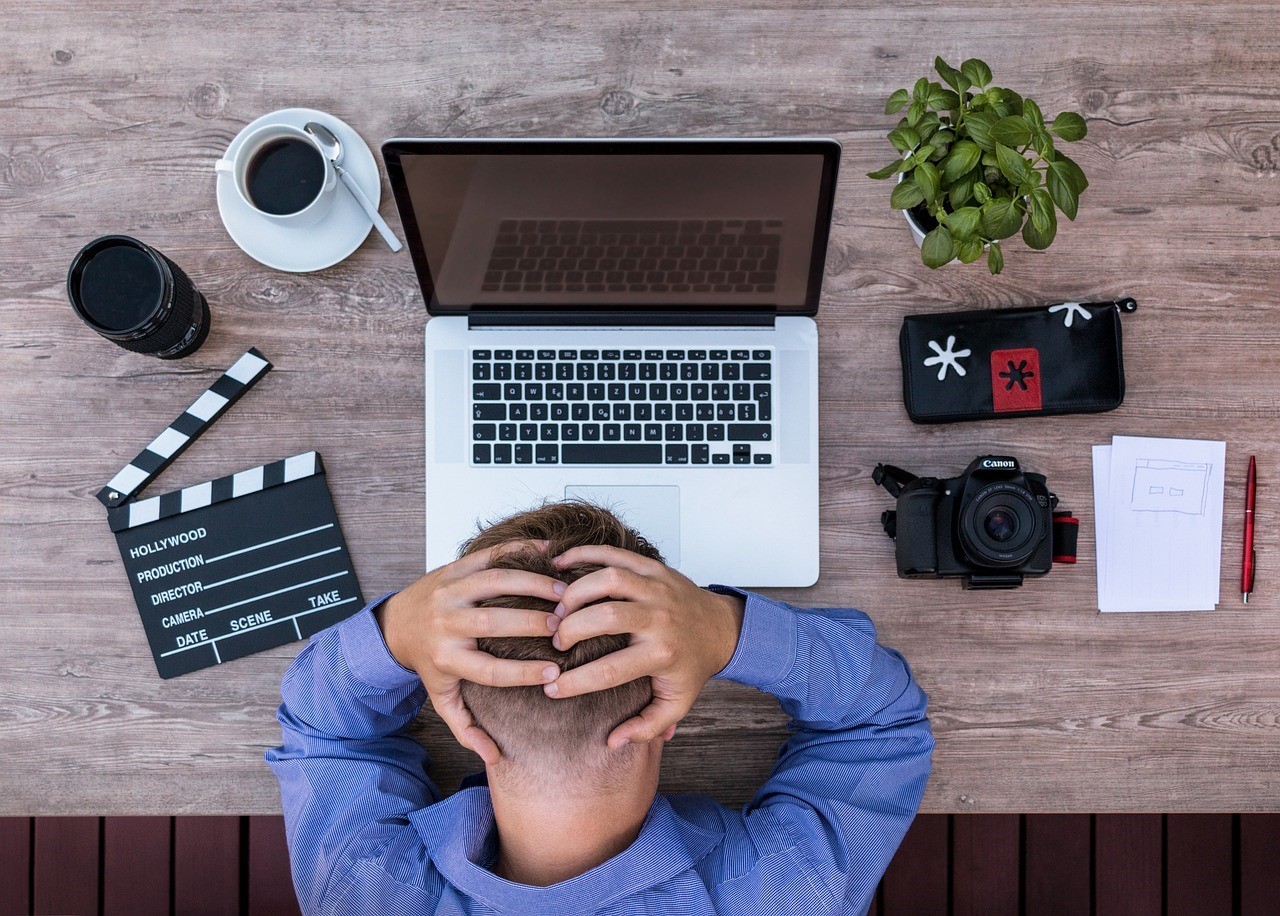 Economy
As the dust begins to settle on the monumental impact of Artificial Intelligence (AI) in the finance and media world, growing skepticism and mountain calls for regulation have got the creators of multiple AI platforms on the backfoot.
September 29, 2023 | 11:04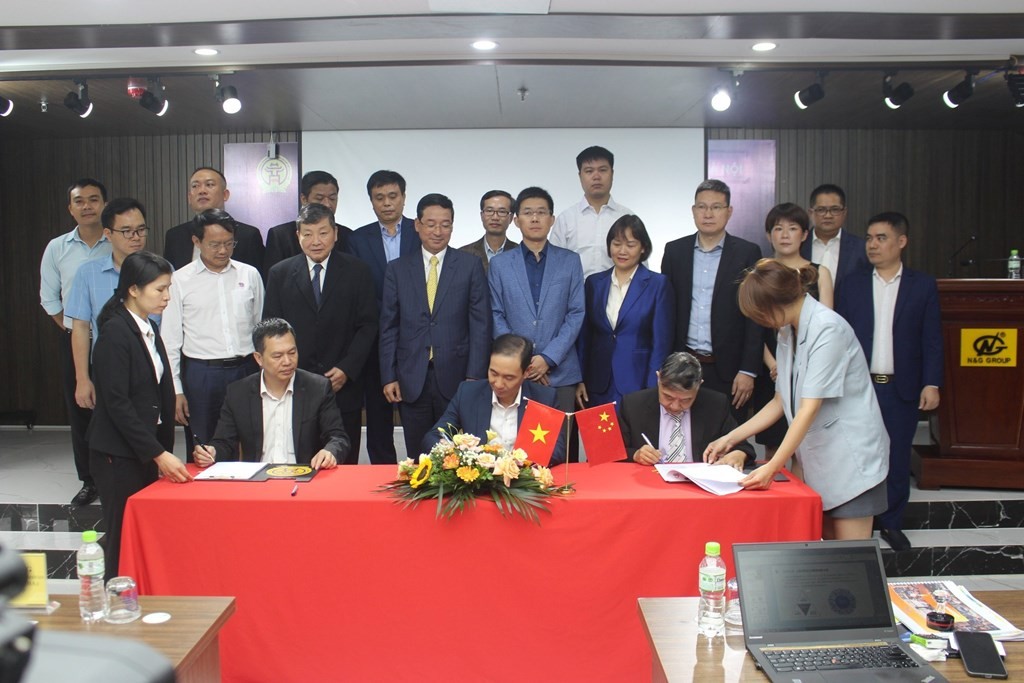 Economy
Enterprises from both Hanoi, Shanghai sides will immediately deploy investment and production preparation procedures in 2024 to soon turn the agreement into practical effect, bringing efficiency to the two sides.
September 28, 2023 | 20:19