Aquarius Horoscope February 2022: Monthly Predictions for Love, Financial, Career and Health
Aquarius Horoscope February 2022: February will be a month of love for Aquarians. Your feelings will be stronger, so you will experience every moment of your life way more intensively.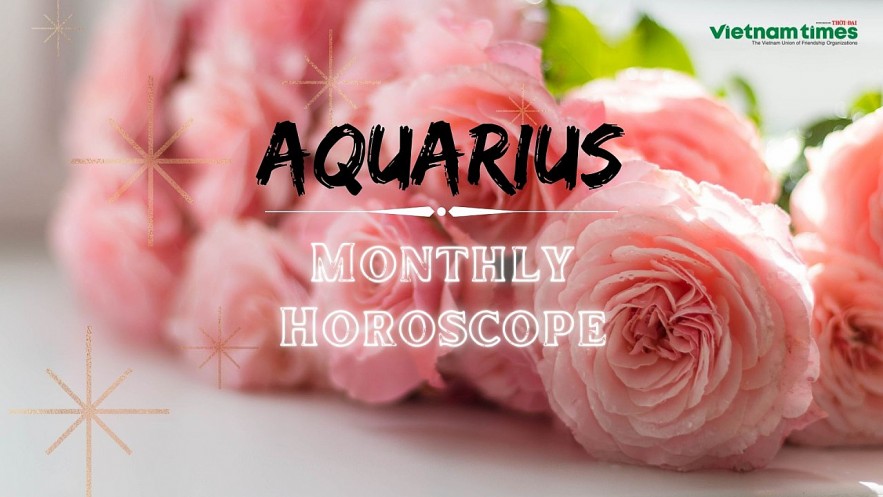 Aquarius Horoscope February 2022. Photo: vietnamtimes.
Monthly Planetary Horoscope
2022 had a rough start, that's for sure. After a sequence of rather turbulent years, being greeted with the double retrograde of Venus and Mercury right away did not make this year feel like it's going to be any different. That couldn't be farther from the truth.
According to gotohoroscope, January and February are merely a lesson on not judging a book by its cover (or maybe the first chapter also). With that said, February 2022 could still be a little shaky, considering some of the tension from January is still being cleared. On the bright side, right as we enter the month on the 3rd, Mercury stations direct, finishing his retrograde cycle, and Venus will be slowly but surely picking up her pace. All of this action is happening in your 12th house, one of the places in a given chart that deals with seclusion, loss, and the spirit realm. You'll notice that this house will continue to play a prominent theme throughout the month as a hefty amount of planets will be transiting through it. This could mean that, especially around Mercury's station, you may need to spend some time alone to process some of what happened in January. This is because, chances are, it was quite the grim month, but as the resilient Aquarian survivor that you are, you just powered through it without giving too much thought to the mental health repercussions of such events. It's time for self-care.
On that same day, another quite important transit will also be happening in your 1st house of self and identity. Both Saturn, the ruler of your sign, and the Sun will conjoin there, generating some exciting results. The energies of these two planets are quite contrasting, as the Sun is hot and vibrant, and Saturn is cold and sluggish. You might find that because of this transit, you'll phase through these different states of being. It's important not to push yourself too much, especially if you're an Aquarius who was born at night. Saturn can be somewhat challenging for night births, especially when it appears in such an important place in your chart, such as the 1st house. It would be wise to take the time to rest and find the light of the Sun through a brief separation from the external world so that you can think on the next course of action that feels the most authentic to you. The year is sure to start picking up after February, so take this period of inactivity as a blessing in disguise. For the Aquarius born during the day, however, you may experience more of the Solar aspects of this transit. You may find that people will look up to you as a source of wisdom around this time. Embrace it, but don't let them suck up too much of your energy. You still need to recharge.
Moving forward, but readdressing the 12th house matters, Venus and Mars will also conjoin in that place from the 15th to the very end of the month when they join Pluto on triple conjunction. This transit can be quite introspective and could urge you to think seriously about your alliances and friends along with enemies and competitors. Especially when Pluto joins in at the end of the month, you may need to make serious choices about who you want to remain in your life, and who you need to distance yourself from in order to maintain a healthy mental balance. Especially since this transit directly relates to the Venus retrograde of the previous month, a transit that is notorious for turning friends into adversaries, formidable yet necessary choices will have to occur. Deep down, you already know who needs to go. Aquarius born during the night might have an easier time with this transit, focusing more on the Venusian aspect of peace and union. If that's the case, you may not even have to cut ties with anyone. They might just depart on their own account.
A day after the initial conjunction, we have a Full Moon happening on your 7th house of relationships. This transit plays on the themes of the 12th house, albeit much more significantly. The 7th is the place of intimate relationships, and so, this lunation could bring light to old aspects of the relationship that are hindering the couple from advancing. This transit is all about setting wrongs right and reestablishing a solid foundation for romance. There's work to be done, but this shouldn't be as challenging as the 12th house transits.
Like aforementioned, February 2022 is a little tense. There's much work to do involving emotions —your and others— that can be a little tricky to navigate. Even still, all of this is happening in the name of progress. The Universe could surely be gentler in the way it's pushing Aquarius to tend to relational issues, but the silver lining is that dealing with everything at once also means a long period of peace comes right after. Good luck, Aquarius.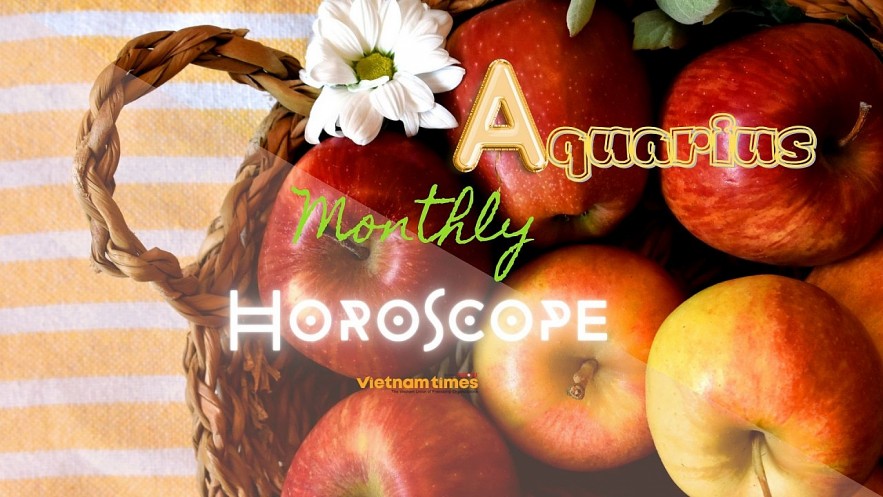 Aquarius Monthly Horoscope February 2022. Photo: vietnamtimes.
Aquarius Monthly Horoscope
In February 2022, Aquarius should pay the most attention to home matters. Building long-lasting and cordial relationships with your family are critical because, in case of troubles, they will become your support. Focusing on cooperation and reaching compromises will help you strengthen family ties. Aquarius should be careful of excessive ambitions because they may prove fatal and lead to unsuccessful investment.
The labour market is constantly changing, which Aquarius will feel in February 2022. At the end of the month, there may be rumours about financial problems of the company and the possible need to change. Although changes will come later, think carefully now what you are aiming toward in your professional life. People looking for a job will have to choose whether to accept an offer that is not ambitious, but well-paid, or hire for a lesser rate.
Although Aquarius should not complain about the lack of money in February, they should be cautious - one bad investment can deprive them of their life savings. Attentiveness when planning spending will pay off, so do not listen to the opinions of people criticising passivity in multiplying assets. The only investment that is worth making in February is the purchase of a comprehensive insurance policy.
Love will appear in February in the hearts of a Aquarius , but some of them will be closed off to this feeling. You have to look realistically and be aware of the realities of the choice of partner, so accept that you will not be able to get to know a prince from a fairy tale - handsome and wealthy. A little realism in love is also important, as 321horoscope reported.
Those in regular relationships are waiting for arguments in the second half of the month, but they should not significantly affect the relationship. Stress and emotional discomfort will adversely affect the health of the zodiac in this month. The overall vitality will worsen, and the incessant Chandra will hinder normal functioning. Stabilising the emotional situation will help you improve your health. The key to strengthening the body will be the abandonment of stimulants, including coffee.
Natives who celebrate their birthday will have the feeling of passing a course. Indeed, the presence of Saturn, sometimes very close to your Sun, will have a significant impact on your projects and the global reflection that you start. It will be necessary to count with a certain requirement of your environment or your relatives, which will have a certain incidence, on the image which you make of yourself. Yet you certainly advance with great caution, even suspicion, which bothers you a little. This is not your usual way of thinking about human relationships. Even your talent for taking a train ahead of everyone seems stuck. It's just an optical illusion. In reality, you invest with a lot of realism and sense of anticipation, all your areas of life.
Small things in life matter. Aquarius February 2022 horoscope reminds you that if you fail to do the small things right, you will not do the big things right. It would help if you were keen on everything you do. One way of developing a strong personality is by taking charge of your actions. Spend your time with worthy people. People who only waste your time are not good for you. Aquarius horoscope 2022 foretells of having supportive friends in your life. Always be there for friends who support you.
February, specifically the period between 3 and 15 days will be a good month to go on a journey, but only in the company of your important person. You need a rest and you know it. If you do not take time to relax, the mundane problems of everyday nature will overwhelm you to such an extent that you will not be able to go straight afterwards. In the middle of the month there will be a time when you should focus all your attention on professional matters.
It is now your career that can gain more momentum. Therefore, do not protect people and do not avoid contact with them, be ready for new challenges and stubbornly fight for yours, and you will see that the effort will pay off. You will get what you want, and in addition others will look at you in a completely different way. At the end of the month, a serious opportunity for romance is being prepared, as well as a number of other opportunities to develop the emotional sphere that has been in the sleep phase until now. You will have contact with people on a level who are struggling with intellectual and philosophical problems on a daily basis. Watch out for the Virgo and the Gemini – these people can bring a lot of confusion to your life. However, completely do not protect them from them, a bit of madness and spontaneity will revive your life, making it more attractive.
Aquarius Monthly Love Horoscope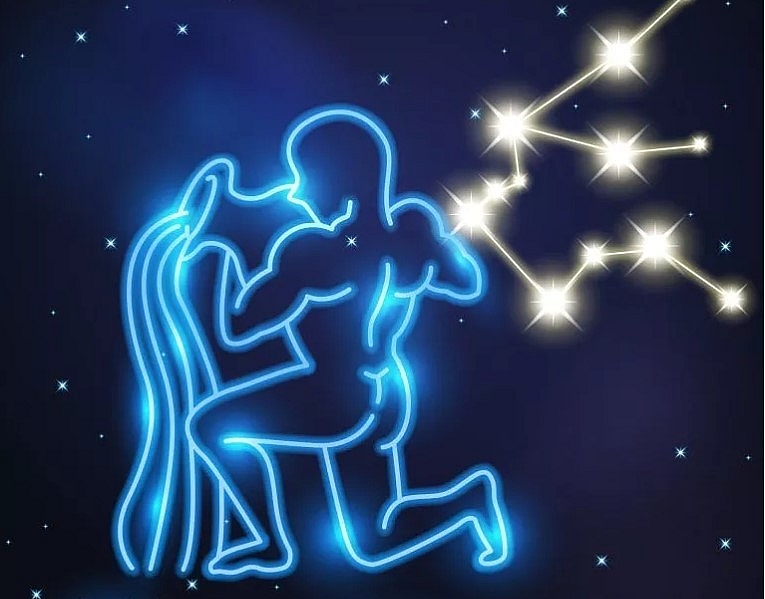 Aquarius Zodiac Sign. Photo: listland.
According to free horoscope, love does not escape the reel of your thoughts and reflections. You observe with great attention your own reactions and your positions. The real reason is that you do not really want to go on an adventure without a future. You might even look a little "dry". It does not matter to you: On the 28th of the month, it is out of the question to let you lock up. Your spouse might feel like a laboratory frog. It's not that you filter everything, but almost. Basically, your desire to know everything is not right with your principles of independence; you prefer to avoid questions that burn your lips. Fortunately, your sense of humor provokes moments of lucidity. The 20 and 21 is the peace found again. Someone tries to pull out the big game in order to seduce you. Yet you stay, almost, marble. You are too busy splitting hairs. Would you be able to crack without too much head? Otherwise, the strength of your certainties might cause you some regrets. That would be a shame.
In February, Aquarians will be caring and affectionate, thanks to the influence of Venus. However, it could be a problem in some situations. Pay more attention to your partner instead of flirting with others. If it comes to a conflict, you could risk losing them because of your behavior. In this month, you won't be very thrifty, and you will treat yourself to buying new things. Try to find some self-control as over-spending could get you in severe financial trouble.
The Aquarius horoscope for February 2022 foretells that your marriage will last longer if you and your spouse choose to keep it. It would help if you learned to fight for your marriage and work for it. Sex can only be one of the things to spice up your marriage. Your spouse needs you to be fully committed in your marriage. It would help if you learned how to do things together as a couple. Aquarius zodiac 2022 tells you to devise fun things to do with your spouse. Your marriage can only be perfect to the extent you want it to be. Would you mind not forcing your spouse to do things that make them uncomfortable? Aquarius birthday brings reason and understanding to your marriage, as sunsigns reported.
2022 monthly horoscope predicts that you will have a family that will love you. Keep up the effort of looking for someone you can start a family with. You deserve someone who will understand your dreams and agree to have a child with you. Your yearly aspirations will come to pass. 2022 astrology foretells a pregnancy celebration in your family. It is time for you to embrace the growth of your extended family. A big family will bring more unity among your relatives.
According horoscope 2022, those looking to find love might face some family pressure to get married soon and settle down, and they may feel a bit frustrated as they are unable to find their true love. Singles may opt to marry the person shown by their parents instead of finding their own bride or groom. Their family will be relieved at the prospect of a wedding, and the married may enjoy marital bliss. Planetary movements indicate a happy month with your near and dear ones, with very little to worry about.
February 2022 monthly horoscope predictions for family affairs indicate that there will be intrigues in the family environment. Mars will be the source of these problems. There will be serious misunderstandings with the senior members of the family. Your aim should be to contain these conflicts and keep the family environment peaceful. Think twice before planning for a pregnancy. Family finances will be under stress and strict budgeting to monitor the expenses will be necessary. Under these circumstances, children will turn arrogant and get into problem with seniors and teachers. Academic careers of children also will take a hit.
Aquarius Monthly Money Horoscope
On the financial side, it is not in great shape, however, an unexpected opportunity will put you back on track. February astrology 2022 encourages you to start tracking where your money goes. It is good for you to have a monthly budget. The finance horoscope for 2022 promises you that tracking how you spend your money will prevent impulse buying. Your budget will help you to make adjustments in your spending where need be.
2022 February forecast for Aquarius zodiac is not delightful for the finances. All speculations will end up in financial disaster. Businessmen and traders will not be able to derive any profit from their activities. The month is not very lucky for starting new projects. There will not be surplus money for investment purposes.
During this month, your income may increase, but when it comes to spending money, you will be very miserly, and this may cause a problem with your family members who may call you a miser, who is greedy for money. Family-related expenses might increase, and you may want to minimize expenses. You may be able to manage routine expenses. You may be able to save money and be in a comfortable position.
February 2022 Horoscope for Aquarius compatibility predicts that you will be able to achieve satisfaction on the emotional front. Mercury will facilitate communication of your feelings clearly. There may be some problems due to the influence of Mars. Married people can count on their tact and compassion to keep married life romantic. Jupiter and Saturn will contribute with buoyancy and sincerity to make married life enjoyable. Singles should rely on their social circle to help them get into love alliances. Venus will help you attract the opposite sex with your magnetism. Focus more on your feelings and keep your sensuality under control foretells the horoscope 2022 predictions.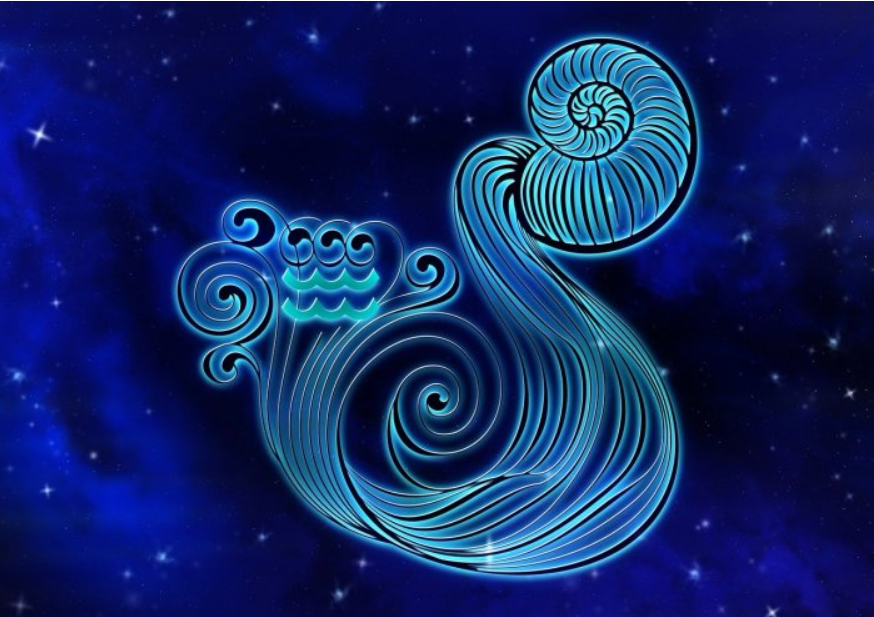 Aquarius Horoscope February 2022. Photo: deccanherald.
Aquarius Monthly Career Horoscope
With Saturn, it is not joy! Unfortunately, the fast planets that also circulate in Aquarius amplify the phenomenon. In this rigorous state of mind, you may feel that nothing is moving in the right direction and that you are doomed to stay away from civilization. Rest assured, this is not what this is about. So, instead of counting the hours, take the time to refine your projects and ideas. Bring them with the structure and when the time comes, you will be perfectly prepared.
Aquarius career February 2022 star sign tells you to let go of limiting beliefs. Stop being a stereotype about certain professions. It is not right to consider other professions more prestigious than others or more suitable for one sex over another. What matters the most is whether you like the work you are doing. Limitations should never prevent you from working for your dreams.
This month, you'll find yourself investing time in solving some problems at your workplace. Your skill in solving problems is generally good, being an Aquarian, but this month, you may feel irritated as you may not be able to find solutions for some of the pressing issues. Your power to communicate with others may be a bit low this month. Hence you are advised not to schedule important meetings this month. Try to wait a few more weeks for good results, as horoscope-2022 reported.
According to this month's planetary movements, businessmen may be worried about competition. There may be no major business deals this month. But, minor deals may help businessmen to survive, and these may come in the second half of the month. Business people may be committed to improving their performance and getting more profits. They may hire more employees. Short-term travel by businessmen may bear decent results.
Aquarius Monthly Health Horoscope
February will be a month of love for Aquarians. Your feelings will be stronger, so you will experience every moment of your life way more intensively. So you can use this and devote some time and energy to your partner. Go for a long weekend together or a holiday, or just make a trip to some wellness retreat where you will feel as if you are in a paradise and you will fully enjoy intimate moments together. If you struggle with money, then enjoy some romantic time at home with candles and maybe try something new in an erotic area to spice up your sexual life.
February 2022 horoscope for Aquarius zodiac sign encourages you to eat meals at fixed times. Stick to timings for all your meals, even when you are busy or preoccupied. For instance, take your breakfast between six to ten in the morning. Take your lunch between twelve to three in the afternoon. Take your dinner between seven to nine in the evening. Maintain eating times to stay healthy and fit. If you do this monthly, you will see the difference.
2022 monthly astrology forecasts tough situations for health. Chronic problems tend to flare up and will make you depressed. All types of health problems will make their appearances and most of your time will be spent on medical care. You should give more importance to your fitness regimes and good food habits. These will partially salvage the problems you are facing.
Important numbers: 3, 5, 6
February important dates: 1, 6, 8, 9, 19
Special note:
At the end of the month, your head will be full of ideas for new ventures. Take advantage of this.