Aquarius Horoscope January 2022: Monthly Predictions for Love, Financial, Career and Health
Aquarius Horoscope January 2022: There will be a lot going on, which will affect all spheres of your life. January 2022 is a time of constant changes for Aquarius.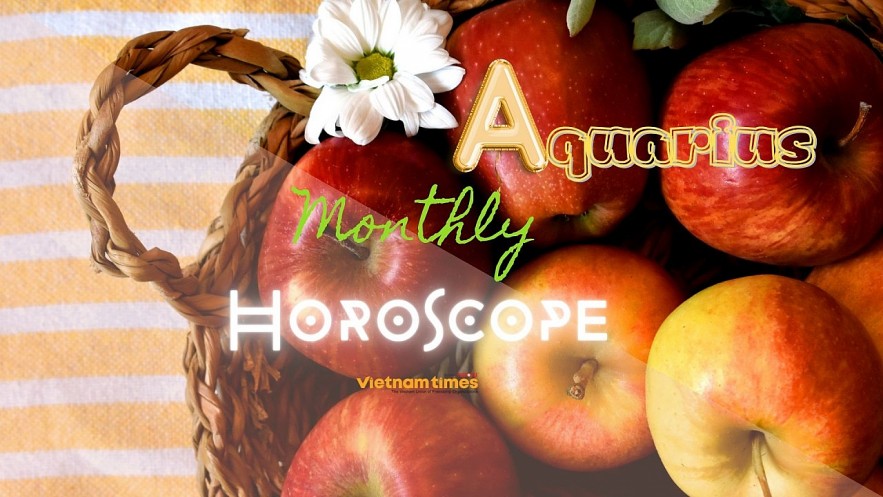 Aquarius Monthly Horoscope January 2022. Photo: vietnamtimes.
Monthly Planetary Horoscope
If you have been wanting to focus more on your own self exploration and development, January 2022 is the perfect month for you. Aquarius is going to have an amazingly happy month dedicated to developing their own talents and acquiring the necessary skills to meet their full potential. Your natural curiosity will also be at an all-time high. This will help contribute to an increase in expanding your general awareness and knowledge of the world around you. Your newfound wisdom will quickly be used to great effectiveness. You will also be especially graceful during this month, attracting several new and different suitors. Despite this, it may not be recommended on embarking on new romantic endeavors.
January is a great month to focus your energy on sharpening your mind. It is also a good month to focus on your fiscal status. You will also have a more apparent wish and need to be on time and to appease everyone as much as humanly possible. This may, unfortunately, lead to being overworked rather quickly. It's necessary for you to remember that prosperity is only truly promoted by maintaining you own sense of purpose and balance of inner identity and community identity.
Within the first two weeks of the month, you will find yourself in excellent health and surrounded by a positive attitude. The Sun will be in a semi-sextile with Aquarius, which will help promote internal harmony and spiritual growth. On the 2nd of the month, the New Moon will be best utilized by focusing on planning for the future. As Mercury transits at the same time, your circle of acquaintances will be expanded. This will expose you to a lot of different people that you usually don't interact with often. You will be able to directly express your thoughts and maintain a steady listening ear. Any arguments you may have during this time will most likely bounce back to those in an authority position.
Your sign is also heavily favored by Venus's planetary position. This will help you prove yourself as an amazing romantic interest. You will be able to show off your most charming characteristics and traits. You have amazing taste and a great personality, so it will be almost impossible for someone to resist you for long. The sextile of Mars also will not let you sit idly by in this regard as well. There may be some desire to spend time alone with only your thoughts for company. This will do some good in moderation, but be careful not to overdo it. In addition, take great strides to avoid act superficially or in haste. This will only lead to massive regret.
As the second half of the month begins, you may begin to have several different epiphanies. It may be something as simply appreciating the beauty of nature or something as complex as your life's true purpose. Either way, it provides some much needed introspection to your life. The Sun's transit will also prove to be a positive influence onto your vitality. Mercury will also work to increase your natural curiosity about life. Along with this, Mercury's planetary position will provide additional power to general speech and communication. However, remain wary about acting in haste and making promises you cannot possibly keep. In the middle of January, Mercury will begin to move backwards once more.
You will greatly benefit by engaging in a regular and stimulating activity. This can vary from person to person, but maintaining regular activity is essential. Mars will additionally for a positive aspect for defending your dreams, thoughts, and desires. Regardless of what anyone says, you will remain steadfast in your beliefs. The Full Moon on January 18th will lead to increased emotionality and a generally stressful day. On this day in particular, avoid taking on additional responsibilities and making major decisions. Your emotions will rule your decisions, which for you, is never a good thing.
As January comes to an end, you will receive a surprising surge of energy and an increase in optimism. This same period is also ideal for expressing your individuality and your naturally bold ideas. The aspect of Mercury will aid in your intellectual activity gaining traction. Your natural sensitivity and intuition to the information you receive will be sharpened and focused. You may even uncover some hidden secrets or make new discoveries. Your increased charisma makes this time especially ideal to expand your social circle. Mars in particular will contribute in this quest of yours. Mars will transition into a semi-sextile for Aquarius. This will directly manifest itself further with diligence and compromise. However, your plans will most likely be the most successful if you limit the knowledge of its existence. It does not necessarily need to be a secret, but it is probably best to limit the number of people that are aware of it.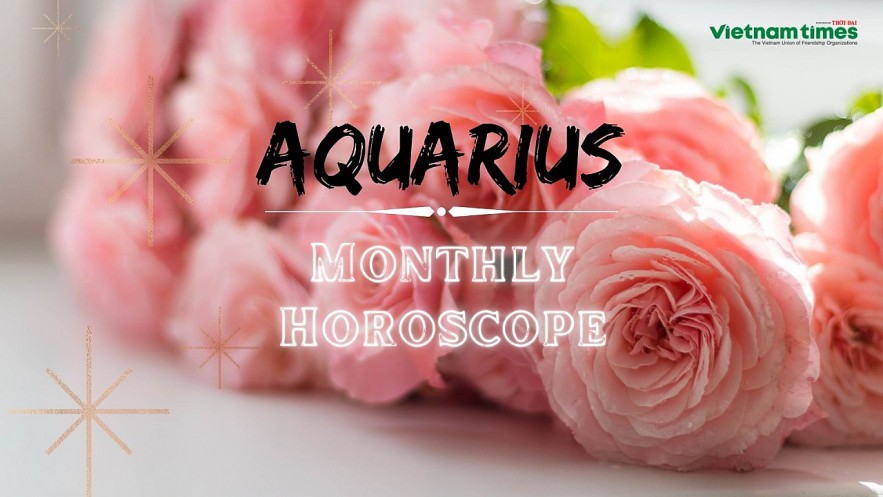 Aquarius Horoscope January 2022. Photo: vietnamtimes.
Aquarius Monthly Horoscope
In January, you should pay more attention to issues related to the originality, reputation or position you occupy in society. Keep your own unique style, focus on individuality. Instead of following trends in fashion blindly, think of something of your own, and you will see that then you will be appreciated. Prepare yourself for a meeting with a person born under the sign of Leo or Aquarius.
In friendship or in a new relationship, warmth, sensitivity and your innate intuition deserve praise. Undoubtedly, these will be your most important assets. In free time, think about whether it would be worth making some new changes in your appearance to improve your own image. Around January 14, there will be a great time to clean up your wardrobe and replace it with a new one. In the second half of the month, he will start to spark between you and your supervisor at work.
The cause of these misunderstandings will be someone's slip or misunderstanding of your intentions. That is why I pay great attention to matters related to proper expression. Avoid difficult, stressful situations, and you'll see that everything should go your way. Pay a little attention to matters related to your physical condition. Movement and systematic exercises throughout the month will turn out to be beneficial for you. You will see that you will even float above the ground with excess energy.
In case of problems, do not give up your goal because it is still real. There is a very good atmosphere waiting for you at work, but there will be some changes. Do not be disappointed with them, but see them as an opportunity to grow and strengthen your position in the company.
It is a good time for people bored with their jobs to look for a new one. Aquarius should focus strongly on their finances in January because some investments or shopping may prove to be very bad. Do not be afraid to work with your budget since if you do not change anything, your account will remain in the black.
In January 2022 a very large number of events and meetings await Aquarius. As a result of this, they will meet a lot of interesting people, and new acquaintances might turn into long-lasting friendships. If you are with a friend or friend conflict, now is the best time for reconciliation.
Aquarius looking for love will find it, and if you are in a stable relationship, remember to take care of the romantic mood. Until the 20th day of January, health can cause you some trouble. The vitality of your body will improve at the end of the month. The key to family for the Aquarius will be a proper diet, so eat only healthy food.
Aquarius January 2022 horoscope encourages you to achieve bigger goals in life by being good and respectful to yourself and other people. You will live a good life if you live well with others. Living in a peaceful environment helps to reduce stress, anxiety, and depression. Your neighbors should be able to tell you about your good personality. Stop chasing after worthless people. People who like spending time with you will do so. Aquarius horoscope for 2022 foretells of being content in your own company. Never stop praying, and never stop believing that soon your prayers will be answered.
Your audacity takes you further than you thought at first, even taking risks. Yet you feel ambivalent: on one side you're ready to jump into the water; on the other you apply the brakes. You will have to take a stand once and for all, so you will regain your trust. If professional side you are less helpful than usual we cannot really blame you. Indeed, a certain restraint in the face of new rules, or new colleagues, allows you to benefit from a period of observation. This is doing you a favor. You do not rush and your analyses are, as always, very fine. If at the beginning of the month someone tries to dissuade you it will be for his/her expenses. This is not the month of January that you will give on anything, in front of anyone.
Aquarius Zodiac Sign. Photo: Shutterstock.
Aquarius Monthly Love Horoscope
According to horoscope2022, love can be your focus now, as Venus in your 11th house may make you socialize more in search of your lover and life partner but you may have too much boldness due to the position of Mars. This may not be liked by people. You can seem bossy to others and especially your partner and they may think you are ruthless and angry often, which is not true. Venus can make you graceful but since Sun Jupiter Saturn and Mercury are in 12th house, this can spoil your relationships due to ego and miscommunication. So be careful. This month is about growth in life by being closer to God, you will love everyone.
January 2022 Horoscope for Aquarius persons predicts that love affairs will be both emotional and passionate during the first week of the month. There may be some hiccups in Aquarius compatibility after that. You should try to compromise with your spouse and keep the flame burning. The beginning of the month and the last week of the month are favorable for single persons to get into love alliances. You should look for partners in your friend circle. Curb your forcefulness to make new partners and plan for pregnancies.
The January 2022 Horoscope does not give any hope for family relationships. You should not allow outsiders to spoil the harmony in the family environment. Aquarius, devote more attention to family affairs and bring about a sense of pleasantness through diplomacy. Children are likely to be adversely affected due to the negative energies in the family surroundings. The first thing that will be impacted will be their studies and other related activities. Proper guidance and strict discipline will help. Those appearing for entrance examinations require more instructions during the Mercury retrograde 2022.
You are determined, in love as elsewhere. As a result, you get things moving with your partner; although some differences in behavior are notable. In this period you prefer one-on-one and you are less inclined to large gatherings of friends and band trips. It's not that you feel less energetic but you appreciate your comfort and privacy. Less demand on your social life allows a greater calm. This is good news for your half who can finally enjoy your presence without having to share with the whole world. This beginning of the year finds you focused on your torque screw, you struggle to bring evidence. Celibacy weighs you a little, you do everything you can to put an end to it. It had not happened for a long time. So you multiply relationships: social networks or through your friends. The meetings are often surprising, endearing and are likely to become permanent.
A month during which the affairs of your family should have smooth sailing, since the stars are quite favourably placed. Most of you would see your devotion towards your father grow, and in return receive the whole-hearted blessings of the elders. This would set the tone for the entire family atmosphere throughout the month.
Children would remain extremely good-natured and their performance would be a source of great satisfaction. Some of you would benefit substantially from your maternal relatives. Otherwise, too, your family would fare well financially. Overall, an extremely beneficial month for your family.
Nothing particularly favourable about the augury from the stars in so far as your children's prospect are concerned this month. The performance of most of them would remain below normal. However, those pursuing any practical trade or apprenticeship would do relatively better.
In fact, most of them may display a higher order of skills than usual with their hands. This should be encouraged whenever possible. Further, there are chances that some of them would get into trouble with an elderly person, could be a family member resulting in unpleasant consequences. Parents should intervene to control things.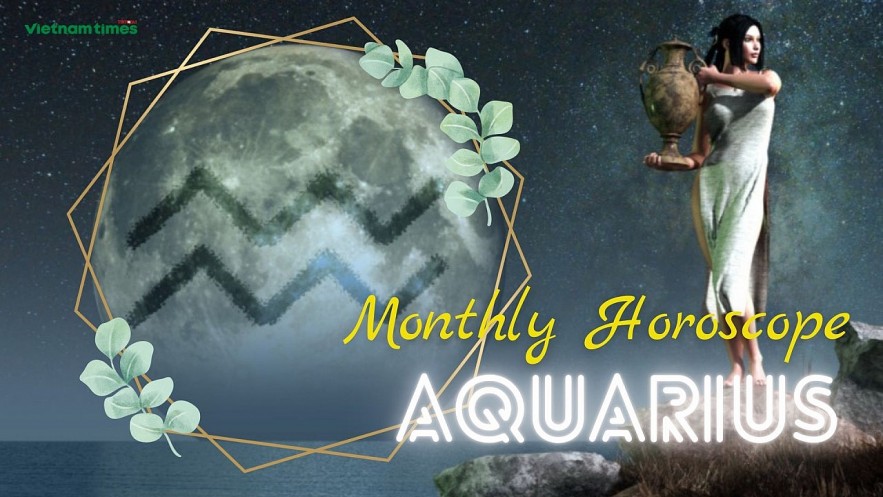 Aquarius Monthly Horoscope January 2022. Photo: vietnamtimes.
Aquarius Monthly Money Horoscope
Aquarius Finance Horoscope for the month of January 2022 predicts a superb month for the finances of Aquarius persons. You can expect money from inheritances or unexpected sources. Stock markets and trading will boost your finances considerably. The month is propitious for commencing new ventures and long term investments.
The money flow will be good for you this month as Venus is well placed. Any irregularity and financial stress you had in previous months will be reversed this month. Stuck payments can reach you by God's grace, your elders at home will guide you positively and teach you a thing or two about savings. You can clear your loans and debts with the help of your siblings and friends and start a fresh page in your life from now on.
According to pandit, this month your financial prospects would be extremely encouraging, since the stars appear to be in an obliging mood. There is every possibility of good Fortune coming to your door-step, through some service done to you by some elderly gentleman, which would prove to be extremely beneficial.
Some of you would also have a way of handling your workers and subordinates, in a manner that will enable you to derive the maximum benefit from their services. This could also prove to be quite a boon financially. Further, the climate would remain quite congenial for investment and the launching of new ventures and those of you who have such plans on the anvil, should boldly put these into motion.
Opportunities arise for you to improve your finances and your lifestyle. If you want to grab them, think healthy and look on the bright side. So, get organized, be rigorous and think about your future. In your reflections, ignore the opinions of others, as they may mislead you. Aquarius! If you want to make more money, reconcile yourself with its benefits. Thinking about your interests will not make you a selfish person but an enlightened person who knows how to make the right choices at the right time.
Aquarius Monthly Career Horoscope
This month shows professional growth but not without hurdles. You can grow as much as you want in career but if you use your guts and boldness in a positive way. You will have obstacles on your path to success but you will know how to remove them one by one from the path as Mars is well placed in Aries this month. You can speak to your boss about rise in salary and job role, you will have the courage to demand what you deserve.
Partnership business can be somewhat dull for you this month. You can meet your future business partners and make good deals with them but your boldness can lead to some arguments and they may get upset with you. There will be too much competition in your business but with your courage you can get the deals. You need to decide carefully about contracts and tenders. Be careful before investing in anything.
This month the augury from the stars is quite favourable for your career prospects. The working climate would remain excellent with no trace of tension or politicking. You would be able to derive extraordinary benefits from your bosses or superiors.
Association with gifted people of learning and spiritual stature would be a boon to you in every way. In fact, some of you may well go on to make noteworthy contribution in religious and social affairs. Needless to say, that this will give you a tremendous sense of achievement as satisfaction. There would be a lot of hard work as well, but given the circumstances that would be prevailing this would not appear to be a burden at all.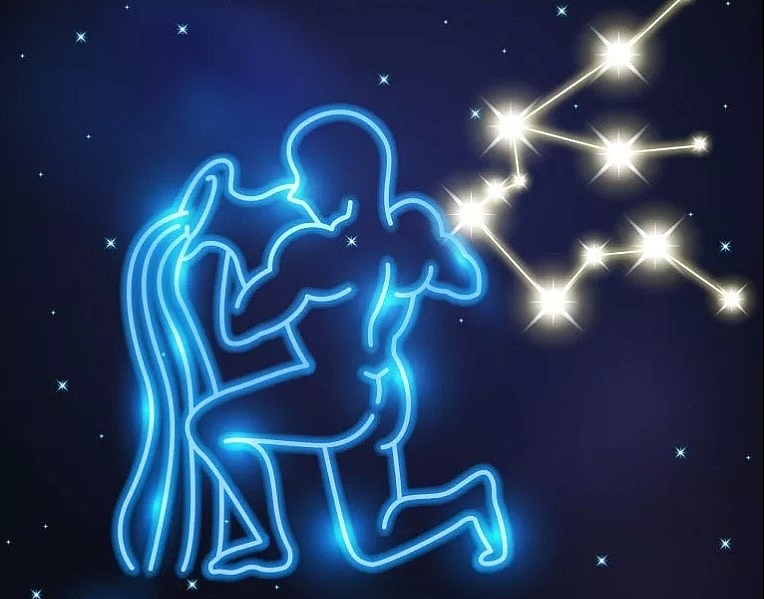 Aquarius Zodiac Sign. Photo: listland.
Nothing particularly beneficial about the augury from the stars, in so far as your educational prospects are concerned. Most of you would find yourself struggling quite a bit to get to your objectives. Those going in for higher studies would face a particularly difficult period. They should, therefore, remain patient and not give up in the face of difficulties.
Those appearing for competitive examinations should go in for extra coaching since under the circumstances, this could well be the deciding factor for success. Those pursuing accountancy, journalism, and other forms of mass- communications would also face a rough time.
Aquarius Monthly Health Horoscope
2022 monthly horoscope for Aquarius zodiac sign forecasts excellent health prospects. Health can be further improved by scheduling your activities to avoid unnecessary stress. Meditation and exercise will help you to maintain your composure, and will improve your mental health. As the planetary positions are helpful, you can expect hardly any obstacles to your well-being.
This is a helpful month, during which good fortune will bless you with good health. You only have to make some minor readjustments to remain in the pink of health. The most important of these is to chalk out a schedule of activity so that you do not over-exert yourself. Undue strain on your physical and mental resources would not be congenial for your system at all.
Also, since your health would be determined to a large extent by the nature of your general surroundings, you must avoid unpleasant places and people. This you will be able to do quite easily in a favourable month. This apart, you have an excellent month.
Important numbers: 5, 6, 12
January important dates: 1, 4, 8, 19, 20
Special note:
"In the middle of the month, you will be much more creative than at the beginning. Do not reject ideas that will come to your mind now just because putting them in place will require a lot of work and effort. Save all ideas scrupulously, maybe someone will join them, and you will be able to do amazing things together."