Aquarius Horoscope November 2021: Monthly Predictions for Love, Financial, Career and Health
Aquarius Horoscope November 2021: If you are an Aquarius, you will have many happy encounters with your friends and family in November. No matter what your professional, or academic goals are this month, you will have your friends and family at the core of everything.
Aquarius Monthly Horoscope, November 2021. Photo: vietnamtimes.
Monthly Planetary Horoscope
November is a month to explore our emotions and process unfinished business from the past, but somehow your inner Saturn kicked in and shifted that energy toward your career. This is still Scorpio season, and this one supercharged with the three of the inner planets forming a stellium in the sign: Mars, Mercury and the Sun. It's time to take a good look at your present and ask yourself what you can do to make it better. Aquarius naturally has a keen eye for what needs to be improved upon. Yet, there is a tendency to be disconnected from what needs to feel better. Don't worry, though; Scorpio season is here for that.
Through the first weeks of the month, you will have Mars squaring Saturn in your 1st house. This can cause a little friction between the way you view yourself and how the public sees you—especially at work. At this point, you may ask yourself if your career has been a source of joy or terror. If you have been feeling unfulfilled in any way, this is the time to take action on ways to make that change. This is not suggesting that you pack your things, leave your job and go live somewhere far on top of a mountain, but at least something has to be done. There's a chance you may be dealing with authority issues at work. In that case, the best thing to do is look for other people who have the same problems and make an action plan together. Whatever the challenge is made manifest through this transit may be, it's best to discuss it with somebody to avoid getting wrapped up in nonsensical arguments.
The New Moon this month will be opposing Uranus in your 4th house. This continues the narrative from the Saturn and Mars square as the Moon is also in the 10th house. The good news is that this is the beginning of a new cycle, but one that you must tread with caution and patience. It's important not to let your work life spill into your home life. There's a high chase for impulsivity and outbursts, so you'll have to make an extra effort to ground yourself. Journaling can be a fantastic tool to deal with the stresses from the last transit so that during this Moon, you can focus on moving forward instead of replaying arguments in your head. Uranus may make you inclined to make life-altering decisions, so be sure to think twice before you act.
The Full Moon this month will be a Lunar Eclipse, bringing an ecliptical cycle that started in September of last year to an end. This is happening in your 5th house of pleasure and entertainment. There might've been a drought in this area of your life despite your efforts to make things flourish. Since these eclipses have been happening in Gemini and Sagittarius, the intent here is to make you explore new avenues to find distinct sources for joyous adventures. There's a chance this Eclipse is coming to shine a light on a childhood hobby that you've abandoned. It may be time for you to revisit your old interests as they may become a new source of excitement in your life. This will be very much needed with the many shifts the world will be going through at this time. Reconnecting to a time when things were simpler will teach you how to bring that simplicity to the present.
Venus will also be trine with Uranus on the same day as the Eclipse. This will connect both your 4th and 12th house in support of one another. When Venus transits through the 12th, the central theme is finding beauty in mysterious places. Uranus added to the mix, you get a tinge of rebellion and independent thinking that makes for a playful taste for mischief. This may be silly and quite symbolic, but there's almost an air of trickery that comes with the transit. It may be a time where you feel inclined to cheat the system and make advances behind the curtains. Just make sure you're not doing anything extreme, and you shouldn't be worried about getting caught.
The month comes to a close with a Mercury cazimi in Sagittarius, setting a hopeful tone for the year to come. This transit is happening in your house of friendships and community. This is a time to reconnect with your friends and share profound ideas. This marks the beginning of a cycle of deeper connection and mutual understanding. Mercury in Sagittarius helps you find meaningful relationships that make you see the world in a different light.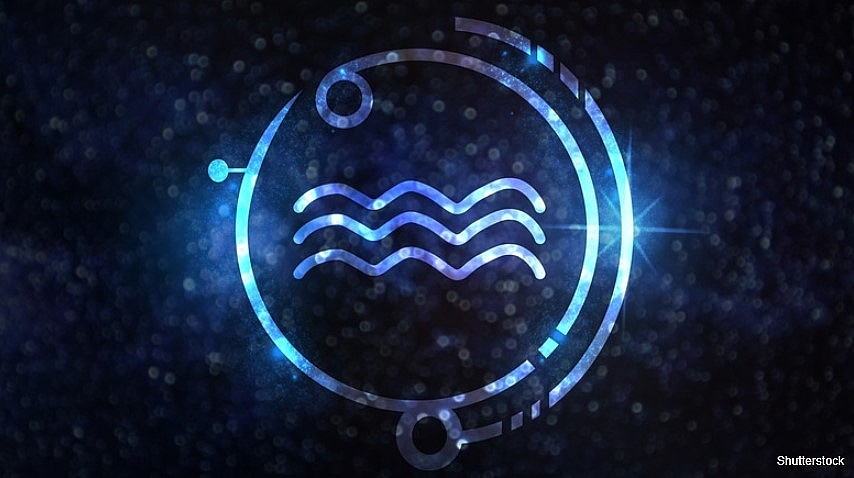 Aquarius Zodiac Sign. Photo: Shutterstock.
Aquarius Monthly Horoscope
If you are an Aquarius, you will have many happy encounters with your friends and family in November. No matter what your professional, or academic goals are this month, you will have your friends and family at the core of everything.
You will make many unforgettable memories this month, which you will cherish for the rest of your life. Aquarians will be surrounded by people who value their work.
If you have had many ground breaking ideas, but you choose to keep them to yourself, don't make the same mistake this November. Share your ideas, be yourself, and you will attract many likeminded people who would love your company.
You will find many occasions where you can broaden your knowledge, learn new things, and share your wisdom. If you are not very social, if you use the adjective introvert to describe yourself, November will give you the opportunity to discover the other side of you that you weren't fully aware of.
You will attend birthdays, get-together, and casual parties where you will have a great time bonding with others. But don't let the excitement of meeting new friends carry you away, make sure you don't over spend out of whim, which you will regret later.
The month will start off with you riding on the passenger's seat. You will sit back and take a passive approach to things around you. Maybe you are exhausted from the work you did the previous month.
Maybe you are feeling burned out. But believe in your stars, they will guide you out of this phase. Always stay true to yourself. Take a peek into your deepest desires, and life goals.
Right around mid-November, you will have company from good people, who pray that you prosper. Your friends, and family are close to you, you find the motivation to prosper, and achieve your goals.
But don't divulge too much. It doesn't have to be your secrets, revealing your life goals, and desires with a friend, or a family member, might make you doubt your capabilities. That will not have a positive outcome. Stay real. Don't put up a façade.
All the ideas that have accompanied you in the last month will now bring the expected results. An elderly person from your immediate environment has been following all your steps and actions for a while. If you need advice or financial support, you can go without it and will certainly help you. You just have to show that you are trustworthy and responsible.
In November, you'll be attracting people like Cancer and Capricorn to you. The beginning of the month you will feel the desire to travel and rest. It is possible that you will enjoy love and romance from a distance, which will be even more exciting and fascinating for you. It's time to think about your own health, it's time to start doing some sport. In the financial sphere everything will fall into your mind, but do not give in to temptation and spend more than you have to. Save all your expenses carefully, and thus avoid unnecessary disappointment.
Aquarius Zodiac Sign. Photo: listland.
Aquarius Monthly Love Horoscope
Aquarius compatibility requires quick decisions regarding relationships. Things are moving at snail's pace and you should not miss the opportunity when it shows up. Many opportunities are likely this month. Marital relationships may run into conflicts if you are rigid in your points of view. You should listen to the views of your spouse for the sake of harmony in the marriage. Think twice before planning for a baby.
When it comes to romance, it is high time that you take things seriously. You will find love, only if you have the courage to ask for it.
It must be tiring, waiting for someone to respond back with the same amount of curiosity that you have for that person. In November, you should be straightforward.
Aquarians are naturally very protective of their loved ones. They want to ride in the driver's seat. But you should also hear what your partner has to say. Give your partner that space to share.
Be flexible to listen to what your loved ones think, or have already fixed their mind on. The stars this month are in a great position. You might be the lucky one who finds their soul mate without having to search for too long.
Even if it doesn't happen that quick, you might find love in a friend. Once two thirds of November are over, you will start to feel more confident. This will pick up the pace.
Because this eclipse impacts on Venus and Jupiter too (happily not exactly), there can be dramas in the lives of friends and the testing of high-tech gadgetry and computers. College-level students can make changes to their educational plans. The marriage of a parent or parent figure gets tested, and he or she can have dramas with friends. Siblings and sibling figures are forced to make important financial changes. They too can have dramas in their homes. Children and children figures have spiritual changes and they are forced to make course corrections in the financial life. The spouse, partner or current love will have career changes and shake-ups in their company or industry.
Aquarius Monthly Money Horoscope
2021 November forecast for Aquarius zodiac sign finances predict a profitable month. Star positions are positive and you can expect very good gains from business and trading activities. If you are involved in stock markets and speculations, you can expect very good returns. Inheritances and money from unexpected sources are likely. Exporters and fine arts dealers will also have a beneficial period. The month is auspicious for starting new business projects. You will definitely get financial support from contacts and financial agencies.
All Aquarians have a natural aptitude for handling, and managing money. But put extra emphasize on when to spend.
Put extra focus on saving. If you have been saving to buy yourself a car, a new laptop, or plan your next vacation, this month might be the one you finally treat yourself.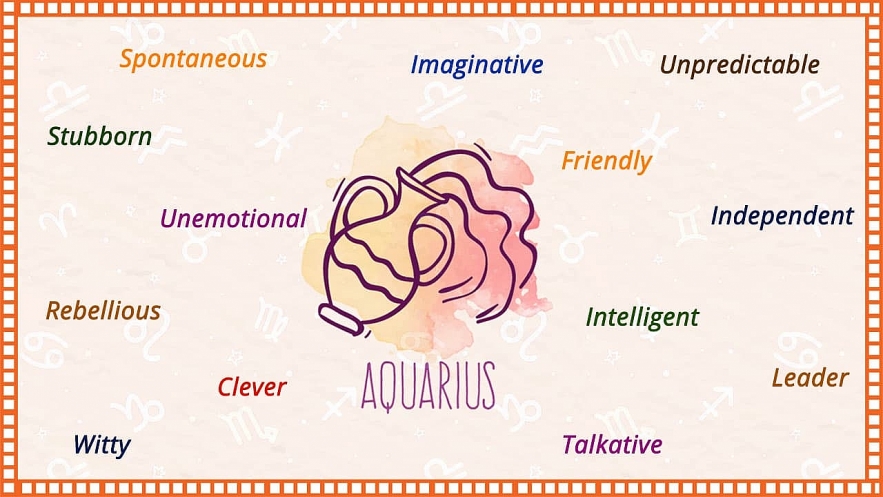 Aquarius Zodiac Sign. Photo: AstroSage Varta
Aquarius Monthly Career Horoscope
2021 Aquarius horoscope for career predicts bleak prospects for professional development. Astral configurations are not helpful and this will result in a bad workplace atmosphere. Relationship with associates and the management will be unstable, and you fail to accomplish your targets. This will have direct impact on your financial gains. You can divert your attention to philanthropy and religious activities to gain some mental peace. Professional skills can be improved through advanced training.
November might be the month where you are the most active, and achieve more goals than any other month of the year. If you were stuck with an ongoing project, it is high time you get back to them.
The stars are perfectly aligned to give you all the luck you need. When it comes to planning for the future, November is lucky for you. November might even be the most stable month this entire year. So don't miss out on your chance to excel.
You might face some adverse situations at work this month. But you don't want any trouble.
Make sure you figure out the best way to resolve, and if possible, avoid a conflict. Find a solution that works in your favour in future. When you learn this skill, you will be less frustrated with work.
There can be job changes and changes in the conditions of work. Often there are disturbances at the workplace. If you employ others there can be employee turnover in the coming months. Sometimes this kind of eclipse will produce health scares and sometimes this requires changes in the health regime.
In spite of the eclipse, the month ahead is successful. You're still in the midst of a yearly career peak until the 22nd. Finances are also strong. They are stronger before the 22nd than after, when there are more challenges to deal with.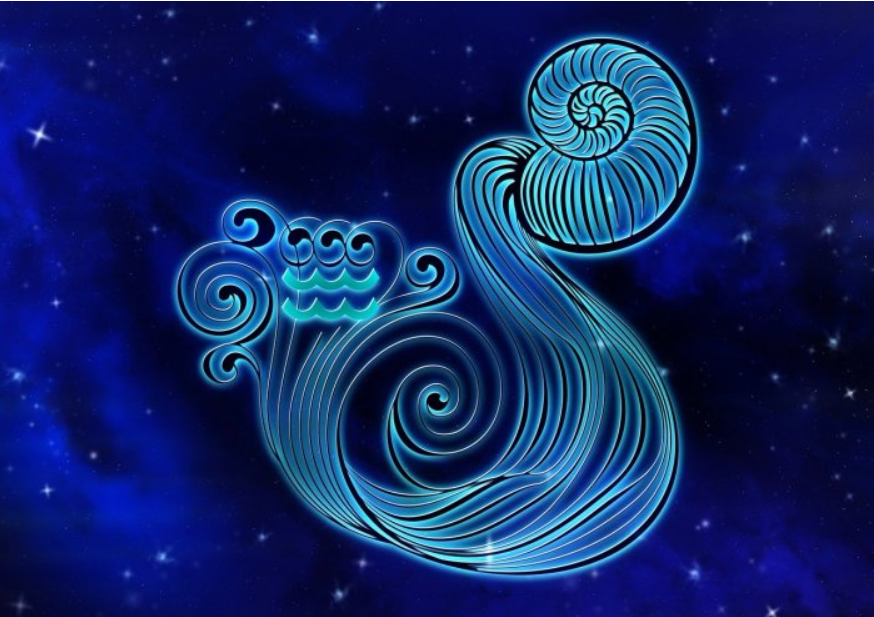 Aquarius Horoscope November. Photo: deccanherald.
Aquarius Monthly Health Horoscope
November 2021 Aquarius horoscope foretells fabulous health prospects. There will be planetary support and this will ensure that there will not be any serious afflictions during the month. Chronic disorders will be under control and immediate medical care will cure all minor health problems. Your general attitude will be optimistic and positive. Mental well-being can be assured by reducing stress levels through proper timing of the activities. Physical health can be maintained through regular fitness programs and good diet plans.
November bodes well for the overall wellbeing of fellow Aquarians. Success in work life, and happiness from social life will fill their hearts with indestructible optimism. In November you will not be feeling frustrated, or tired. Rather you will feel full of energy. But you will also realize the importance of good health.
Health, as we mentioned, needs more watching this month – especially until the 22nd. Like last month, you will have to force yourself to pay attention here as your 6th house is empty. (Perhaps the eclipse will force you to pay attention.) Enhance the health in the ways mentioned in the yearly report. And, as always, make sure to get enough rest. Health will improve dramatically after the 22nd.
Best Days Overall: 2, 3, 10, 11, 20, 21, 29, 30
Most Stressful Days Overall: 4, 5, 17, 18, 25, 26
Best Days for Love: 4, 5, 8, 12, 13, 17, 18, 25, 26, 27, 28
Best Days for Money: 3, 5, 11, 12, 13, 14, 21, 23, 30
Best Days for Career: 1, 4, 5, 9, 18, 28
Important numbers: 7, 14, 15
November important dates: 1, 3, 5, 9, 26
Horoscope November special note:
"Pay more attention to matters related to the external appearance, or more precisely to your own dress, if you want to make a good impression on other people. On the horizon you can see the development of social life."