Aries Monthly Love Horoscope: December, 2021
Aries Monthly Love Horoscope, December 2021: It is important to give love, and Aries personality will get it back manifold. It is time to focus on love, away from career and business activities.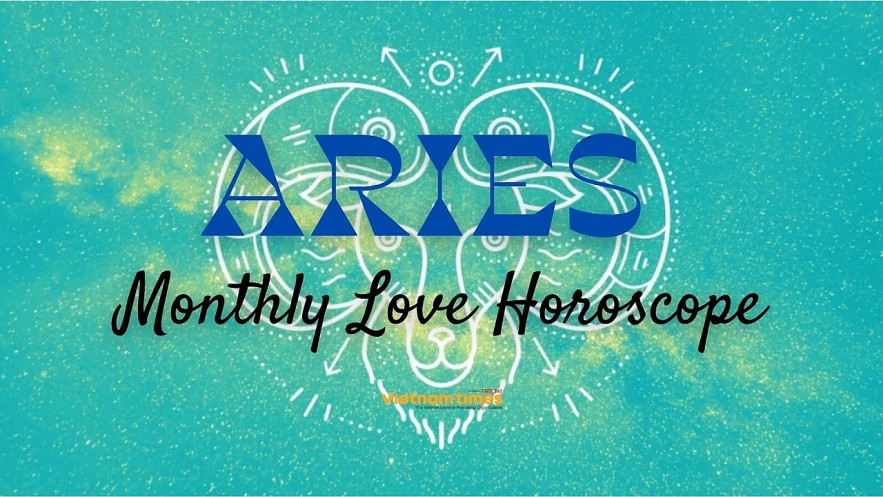 Aries Monthly Love Horoscope. Photo: vietnamtimes.
Aries' Love Style
Like their ruling planet Mars, Aries are hot and stormy. They're a combination of confidence and passion combined with temper and petulance. Everyone who ever loves an Aries tries—unsuccessfully but excitingly—to tame them.
This wildly flirtatious fire sign certainly takes the initiative when it comes to romance. They're quick to move when someone catches their eye. But to keep an Aries' attention, that someone needs to be as energetic and as exciting as they are. This passionate sign loves adventure. So don't mistake an Aries' restlessness for boredom. It's not a signal that they'd prefer to be somewhere else (or with someone else). It's a signal they want to pick up the pace!
Whirlwind romances are common for the Aries personality. But once love sets in, it's generally for life. As long as there's plenty of spice and excitement to keep the blood pumping, the relationship will be strong and long lasting.
Aries' romantic traits all speak to their fiery and fast-paced nature: they're courageous, zealous, confident, and unafraid to take the lead and make the first move. Aries can be some of the best lovers and friends of the zodiac, as they'll be your biggest cheerleader and bravest defender all wrapped up into one red-hot package. This fire sign is impulsive in love (and war), so they may be quick to pick a fight — but they're also fans of hot and steamy make-up sex, so anyone who can roll with their spontaneity and sometimes-hot temper will be repaid with plenty of excitement. And if you're going to date an Aries, you better not have thin skin, because you can count on them to offer up their honest opinion in an unfiltered way.
Those born under the Aries zodiac sign know how to make their mark. Once you know and love an Aries, you don't forget the impression they make on your heart. That fiery warrior-like attitude serves them in love, and in war. They do have their walls up, but once they trust you, those walls come tumbling down. It's at that point that you come to know just how emotionally vulnerable they really are. You might be intimidated at first, if you've set your goals on an Aries; they are quite intelligent and know how to play the love game all too well. Known for their hyper-sexuality, you may find yourself in fits of lust, since they tease, and they do it oh so well.
But they are also fiercely protective of their own hearts, and this might take a while to get used to. To love an Aries is to continuously prove yourself to them. That might be a tall order for many, but, then again, the heart wants what the heart wants, and if you love an Aries, you'll come to know all the ups and downs, and just how worthwhile this love can be.
The signs most compatible with Aries are fellow fire signs Leo and Sagittarius, as well as air signs Gemini and Aquarius. If you want to impress an Aries, let them take the lead on setting your plans together — it'll behoove both of you, as they love to be in charge, and you can guarantee they'll bring the fun.
Aries Monthly Love and Relationship Horoscope
Aries Love Horoscope
According to thehoroscope, the best idea for you this month is to not talk about love because the messages you're sending are rather distorted. Make sure your relationships are taken care of, but don't reveal everything about them. Keep some things to yourself.
On the 5th and around this date, everything will go well with your romantic affairs, so you will feel satisfied and notice how your life is starting to be less and less complicated. Couples will work together and strengthen their bonds. In case you're working on something very ambitious, don't talk about it until you're noticing that you're making progress.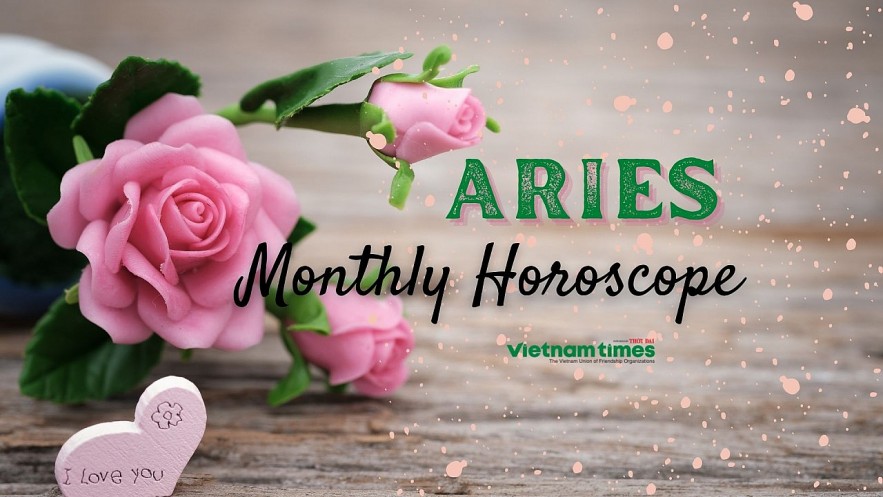 Aries Monthly Horoscope. Photo: vietnamtimes.
Until the 10th, make sure you don't mix family matters with financial ones. Single Rams will have a great time, in spite of the cold temperature outside. Don't hesitate to become closer with the person you like. No one is more seductive and attractive than you. Nothing changes until the 26th.
Venus will make your love relationships exotic. It is important to give love, and Aries personality will get it back manifold. It is time to focus on love, away from career and business activities. Aries compatibility can be enhanced by giving more attention to your partner. Love relationships will be flourishing and there is no need to brag about it to others, as reported by sunsigns. It would not be bad if you stopped telling others about your love life, your words are repeated and very often distorted. Take care of your relationships, you do not have to reveal everything, keep your garden secret. Around December 5th your loves are going well, on that side you are very satisfied, no pressure, everything is simple. Couples engage with their common strengths, relationships are strong, trust reigns. If you have an ambitious project, do not disclose it, wait until you see it evolve before talking about it with your family, this is not the right time. Until December 10th, avoid mixing money and family life.
Married life will be fabulous and there will be very good bonding in the marriage and pregnancy. You should not allow family matters to interfere with the relationship. It is important to keep your secrets till they become concrete.
Single persons will have very good opportunities to get into love relationships till the 26th of the month. Planetary aspects are favorable and you will be able to attract love by your smartness and charm. It's a nice time for those who are single, even if the temperature outside is cooling off hearts are warming up. Do not wait, the moment is ideal to get closer to someone. You are attractive and desirable, the temperature soars. You have the odds on your side, until December 26th it does not change!
Now you have a great chance to strike up some new friendships, and also become reacquainted with those from the past – people respond very easily to your natural charm and grace, so if you are looking for a date, you certainly won't have any trouble finding one. You are irritable – do not pay attention to the remarks others make. To achieve balance, do not get involved with unnecessary conversations. Now is a time for you to slow down and be more patient. Don't make travel plans. You are in the mood for some serious discussion concerning future plans and obligations. This period's planetary configuration is an omen of creative change. Assess exactly how you feel as this is the key to making the right choice. Be careful not to hurt someone and do not impose your opinion.
According to astrosage, the month of December will be full of love and romance for the natives born under the sign of the Ram. The lovebirds will start off the month on a rather low note but with the progress of the month, gradually, their love life will also start to get together and will head towards a positive direction.
The first few days till 14th December will be full of distrust, insecurity and jealousy that may provide negative results in the form of temperamental differences and ego clashes between you and your partner. But, the aspect of the benevolent planet Jupiter on the fifth house will still make sure that things do not go out of control. And when the transit of the Sun will move in your ninth house from mid of December, things will accelerate and both of you will be willing to spend quality time and reconcile your relationships with open communication and mutual cooperation.
Those of you single might get an opportunity to express your feelings to the person you like during this month. Married natives are also likely to enjoy bliss and harmony throughout this month. You may also witness an increase in your spouse's wealth during this tenure. Your relationships with your inlaws will also improve having a positive impact on your relationship with your partner.
Aries Relationship Horoscope
2021 monthly astrology predictions are extremely beneficial for family matters. Astral prospects are positive and harmony will be prevailing in the family environment. Relationship between family members will be very much pleasant and seniors will get their respect. Family finances do not pose any problems and you will get contributions from family members.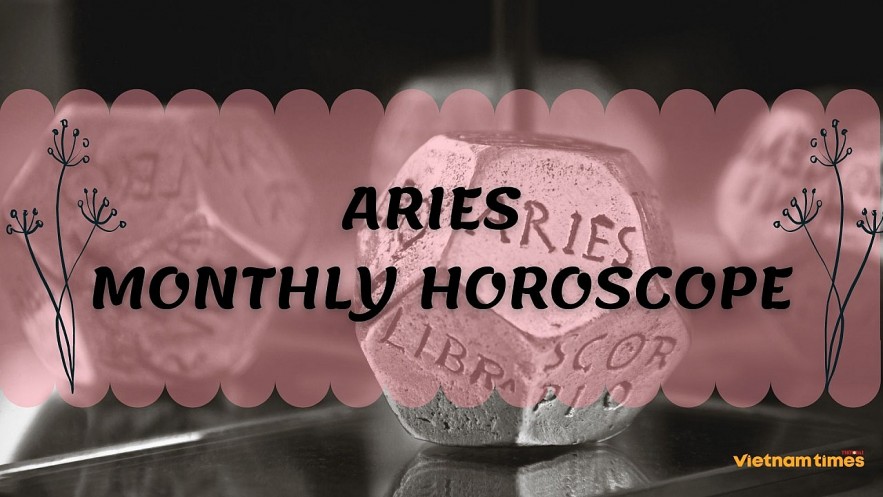 Aries Monthly Horoscope, December 2021. Photo: vietnamtimes.
Children will have a tough time with their educational development and other activities. Star configurations are not advantageous and children should be prevented from indulging in dangerous activities. Study of commerce will pose many hurdles for children. Parents should monitor their activities and they should be properly guided.
A month during which your family affairs would have fairly smooth sailing since the configuration of stars facing you is quite favourable. Some of you would gain substantially from your maternal relatives. Even otherwise you all should do fairly well financially with a rise in the overall family income virtually certain, as pandit reported.
Most of you would also see your devotion to your father increasing considerably and in such an atmosphere of goodwill and harmony among family members your children would perform very well in their studies and other extra curricular activities. They would also behave good naturedly. A month full of pleasant prospects, during which you would have few worries.
A month during which your children would create several problems for you and their own affairs may not fare too well, since the augury from the stars is not too favourable. There is a distinct possibility of an injury or some other physical trouble to the wards of some of you.
This would be particularly true of those who are adventurously inclined. Parents should take care that such among their wards are firmly dissuaded from taking pointless risks. The performance of most of them is likely to be below average. Those studying accountancy may face a particularly difficult time.
As reported by astrosage, the planet associated with the family for the Aries natives is Venus which is situated in the ninth house of fortune, which indicates that you are likely to get ample support from your family throughout this month, which will enable you to focus on the other aspects of your life and perform better in them. Though the whole month is good in terms of family life, there are still going to be some ups and downs especially till the mid of December 2021.
As during this time, the ascendant lord Mars will be moving in the eighth house along with the fifth house lord the Sun and the third house lord Mercury. This indicates that you might get a little harsh and rude in your speech, which your other family members may not appreciate and may result in heated arguments. This may hamper your relationships with your siblings and your children. But, things are likely to improve after the 15th of December, till then maintain your calm and patience.
After 15th December, the progress of your children will make you happy and proud. There are also chances of you planning a family trip to some spiritual place during this time of the month, which is going to work wonders in terms of strengthening your relationship with your family. However, the health of your father may remain a source of worry. However, you have to just keep one thing in mind, your fortune is related to your family, so keeping them happy will bring riches and success to you.
Important numbers: 1, 6, 12
December important dates: 5, 10, 12, 18, 22
Horoscope December special note:
"You will feel the unrestrained desire to travel and expand your horizons. A person born under the sign of Aquarius or Lion will be a sympathetic companion, but will divert your attention from important, urgent matters."