At-home quarantine piloted among F1 individuals in hotspots
The scheme will likely help ease the burden at quarantine centers and reduce cross-infection risk.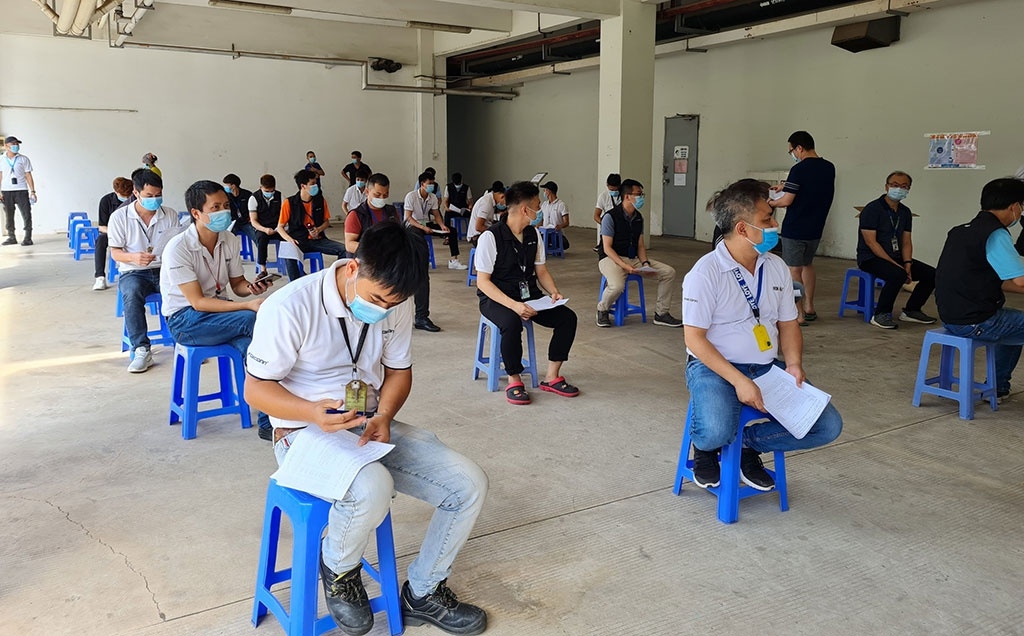 Industrial workers in Bac Giang waits for Covid-19 vaccine injection (Photo: Thanh Nien)
Bac Giang and Bac Ninh provinces are piloting home quarantine among low-risk F1 group (those having direct contact with Covid patients) who live in areas under blockade or social distancing. Meanwhile, all F1s categorized as high-risk would enter quarantine centers as normal.
Deputy Health Minister Do Xuan Tuyen on Friday afternoon called for provincial authorities to form quick response teams to collect and analyze Covid-related information for better contact tracing results. All industrial workers at the two provinces must install the contact-tracing app Bluezone to make daily health declaration.
The Ministry of Health also permitted households in blockaded or socially distanced areas to keep producing and harvesting at their place as long as it's well-ventilated and has a good sanitation system.
All households must strictly follow Covid-19 prevention and control protocols during the stay at home. Regular disinfection around the house and production equipment is encouraged. Family members are also advised against having physical contact with neighbors.
The piloting program, which is carried out for the first time, would likely ease the burdens of infrastructures and human resources at centralized quarantine zones, as well as reduce the cross-infection rate.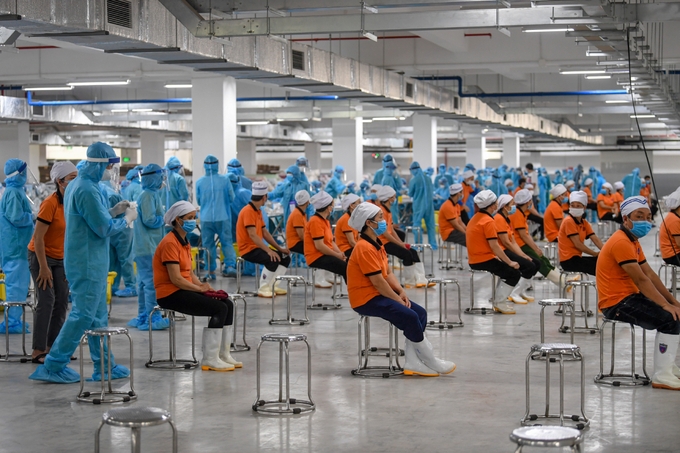 Medical staff takes workers' samples for Covid-19 tests in Bac Giang (Photo: VNE)
Vietnam is in the grip of the fourth Covid-19 outbreak which started on April 27. Since then, 3,644 infections have been reported across 33 provinces and cities, claiming 12 lives. The two northern provinces Bac Giang and Bac Ninh are the hardest-hit, with 1,927 and 736 cases respectively. Record new infections have continuously documented every day, most are linked to clusters at industrial parks.
The health ministry has been sending top medical experts, military forces, and volunteers to help local personnel stamp out the outbreaks. It also prioritizes thousands of vaccine doses for local industrial workers, and 12 graders and exam officers who are about to sit for the national high school exams in July.
Medical officials have been going all out to speed up contact tracing and testing efforts. Field hospitals have been set up at "lightning speed" in both provinces. On the night of May 27, over 500 coronavirus patients in Bac Giang were transferred to the provincial makeshift hospital for treatment.
Bac Giang has reportedly prepared response plans for a 5000-patient scenario. Bac Ninh is also ready to admit and treat 3,000 Covid patients.
"The fourth wave is more challenging than the three previous ones combined," Deputy Prime Minister Vu Duc Dam said.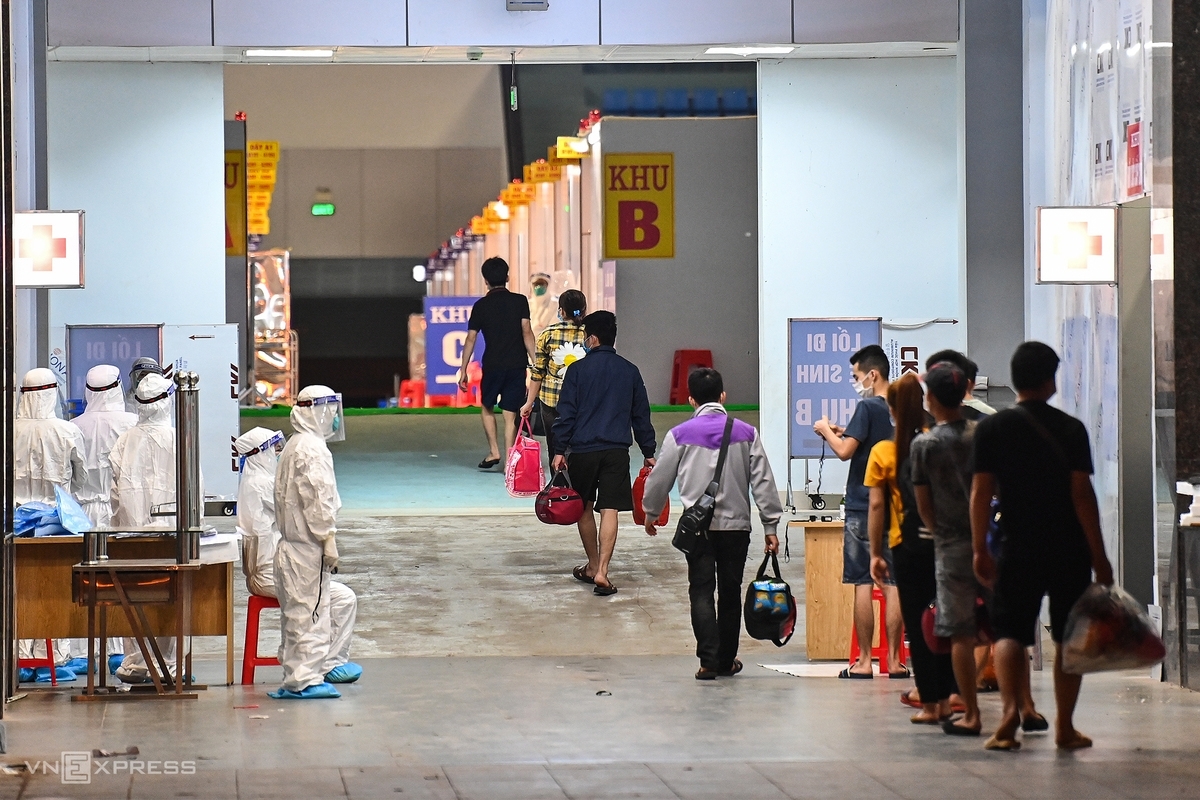 Covid-19 patients in Bac Giang transferred to field hospital overnight (Photo: VNE)
Vietnam's current wave has been predicted as more prolonged and complicated. However, it has basically been put under control as most of the new cases are either under quarantine or from blockaded areas. Infection sources have also been effectively traced.
The government on Thursday negotiated for allocation of Moderna vaccine from Zuellig Pharma company. The move aimed to help Vietnam step up its nationwide vaccine rollout plan.
According to the health ministry, Vietnam was less prioritized for coronavirus vaccines than countries with poor pandemic management. Therefore, it has also been working on solutions to have better vaccine access, including removing vaccine export bans, encouraging foreign enterprises to purchase vaccines themselves to immunize their workers, among others.