In photos: 500 Covid-19 patients transferred to field hosptial overnight
Over 500 coronavirus patients in Bac Giang province were transferred to the provincial makeshift hospital for treatment on the night of May 27.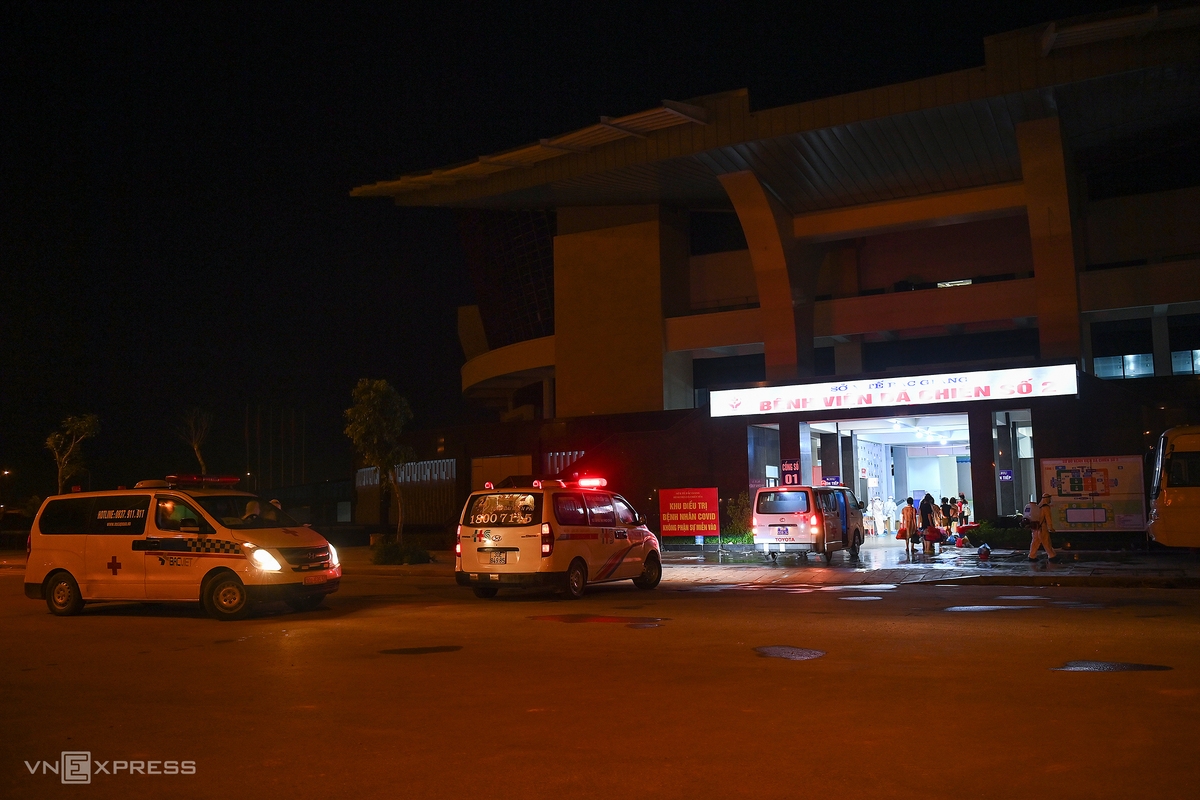 (Photo: VNE)
On May 27 night, ambulances departing from Nui Hieu village Cultural House carried 500 new Covid-19 patients to the second field hospital in Bac Giang, which was 15 km away.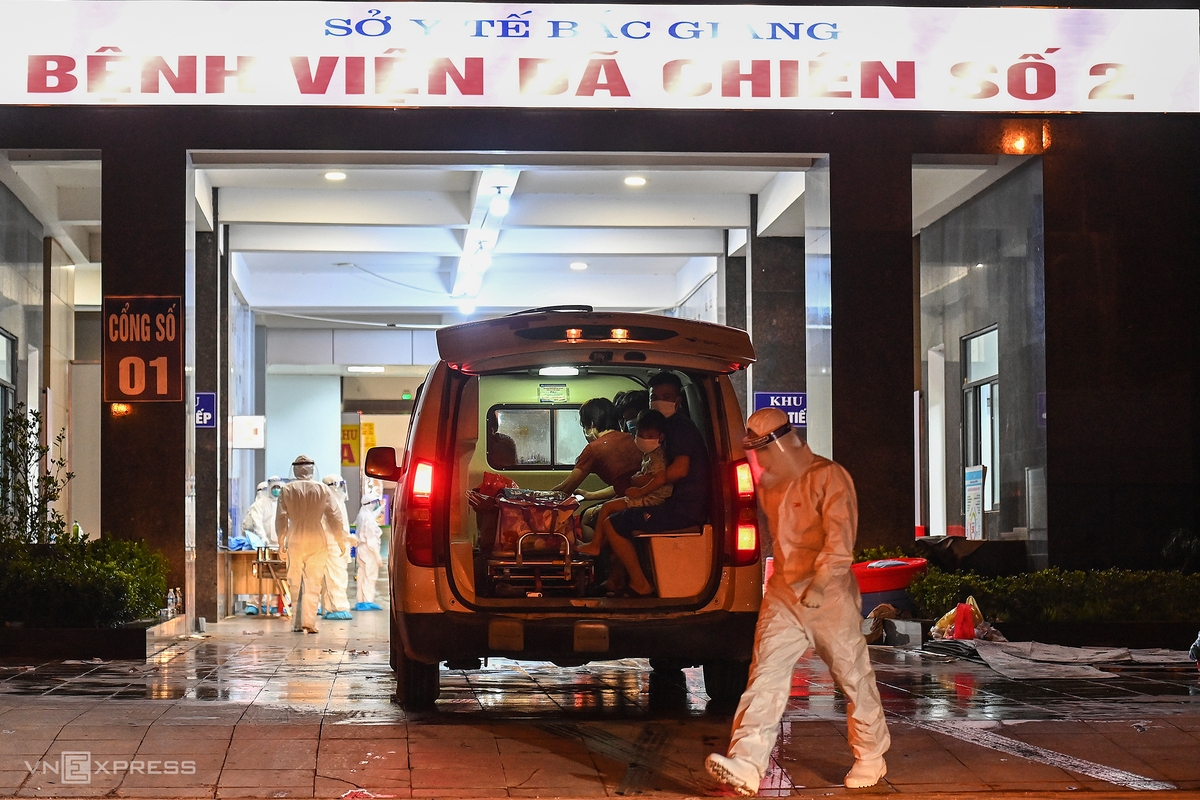 (Photo: VNE)
Each vehicle carried 6-8 patients. Of the patients, there are families with small children.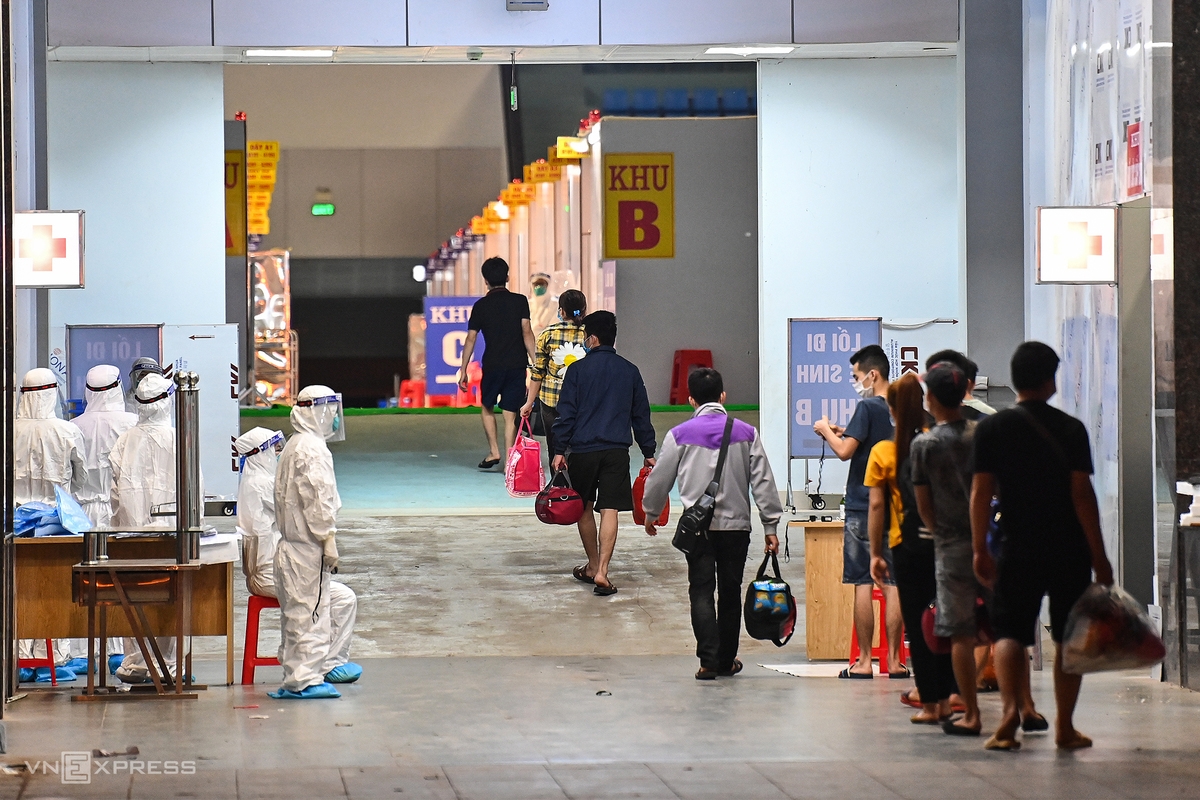 (Photo: VNE)
500 patients earlier quarantined at Bac Giang Psychiatric Hospital and medical facility in Viet Yen district entered the temporary hospital in the middle of the night.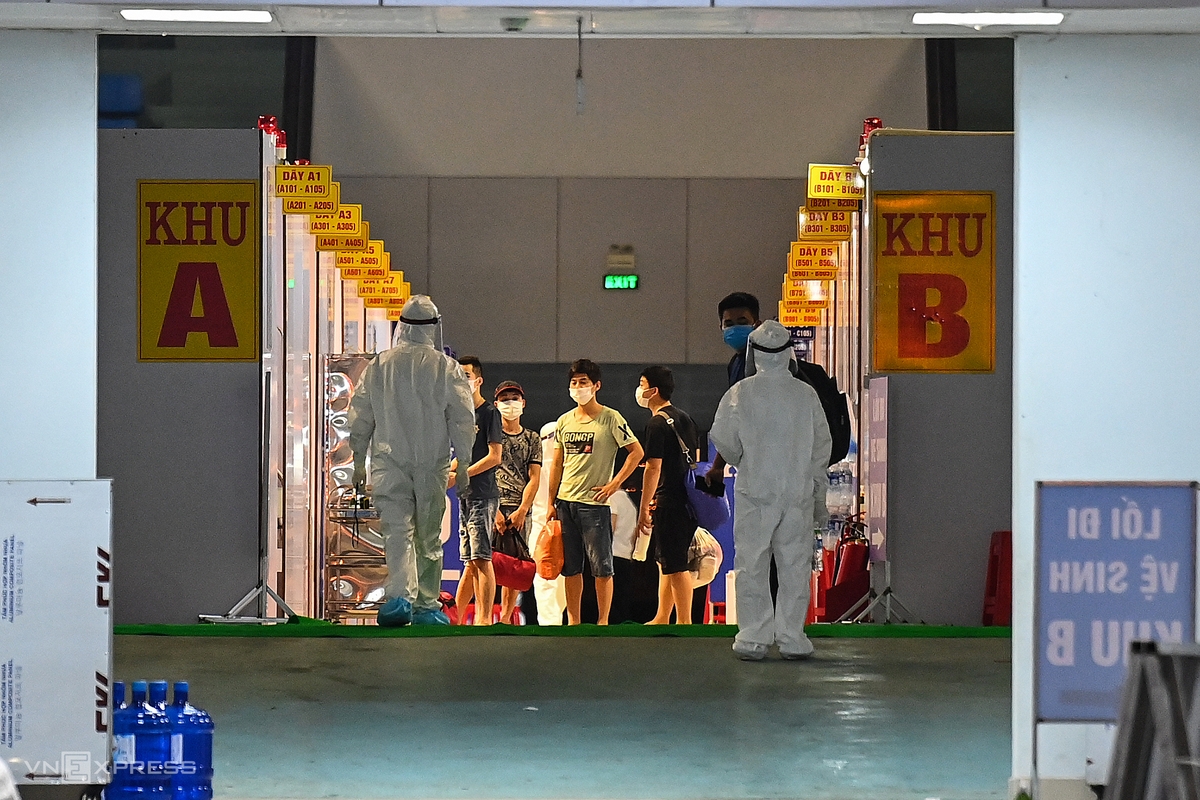 (Photo: VNE)
They brought along personal belongings. Foods and other essentials will be catered by the personnel at the hospital.
The military force has earlier set up a kitchen around the hospital campus to prepare meals for patients serving.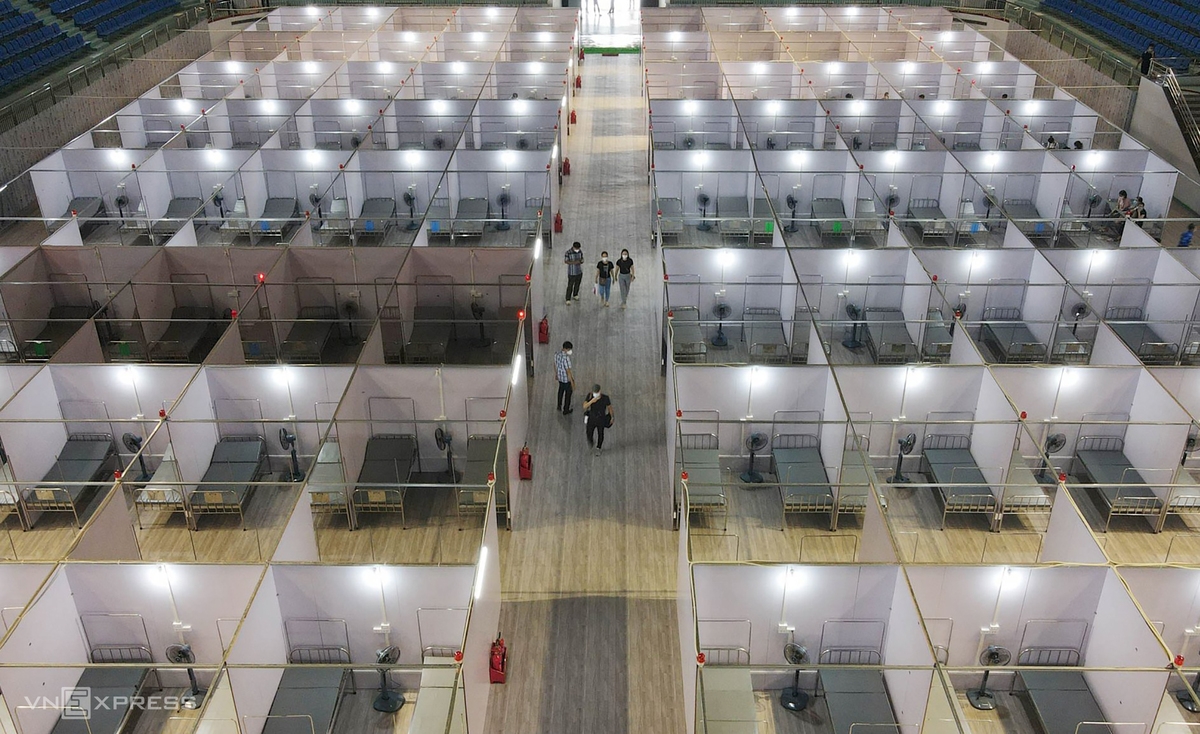 (Photo: VNE)
The field hospital No.2 in Bac Giang has 628 beds. 620 of the beds are for normal coronavirus patients while the remaining 8 are for critical ones. The facility will admit, quarantine, and give treatment to Covid-19 patients in the northern province.
Patient rooms are divided with partitions to inhibit the coronavirus from spreading. Each has two electric fans and two beds arranged 2 meters from each other.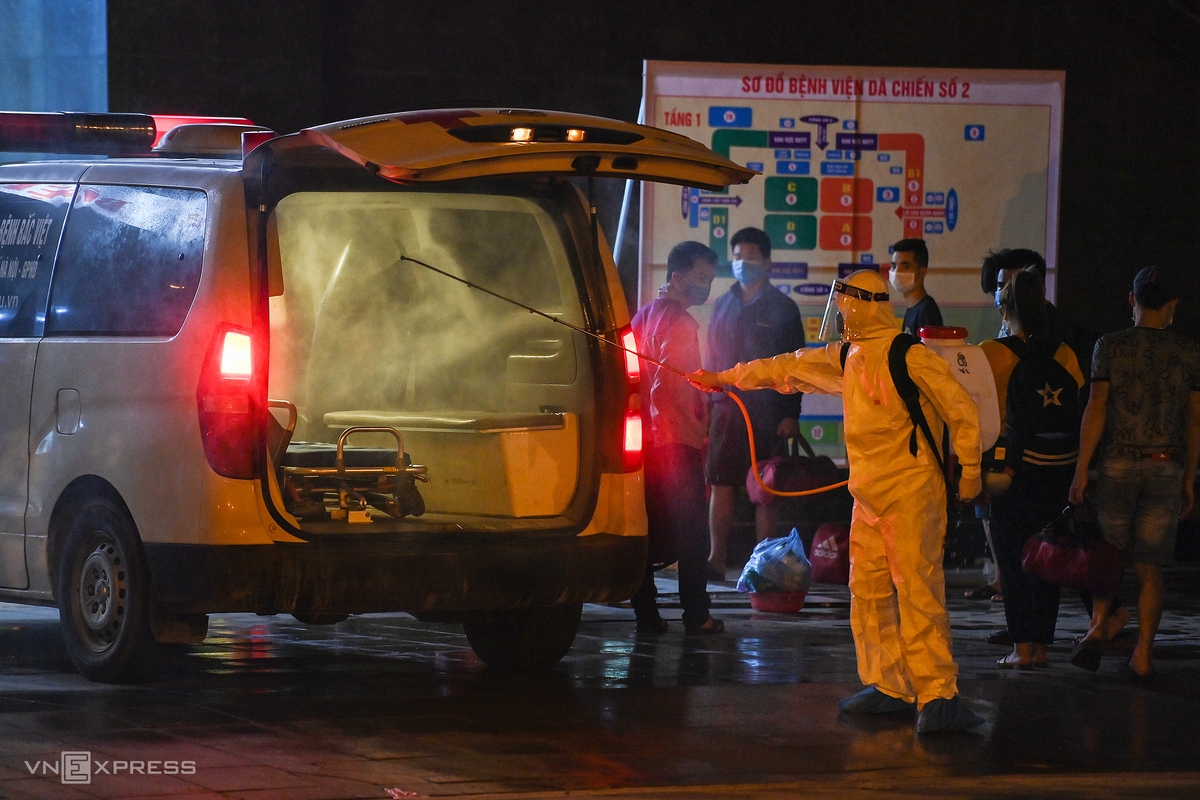 (Photo: VNE)
Medical staff disinfected the ambulances immediately after the patients got off.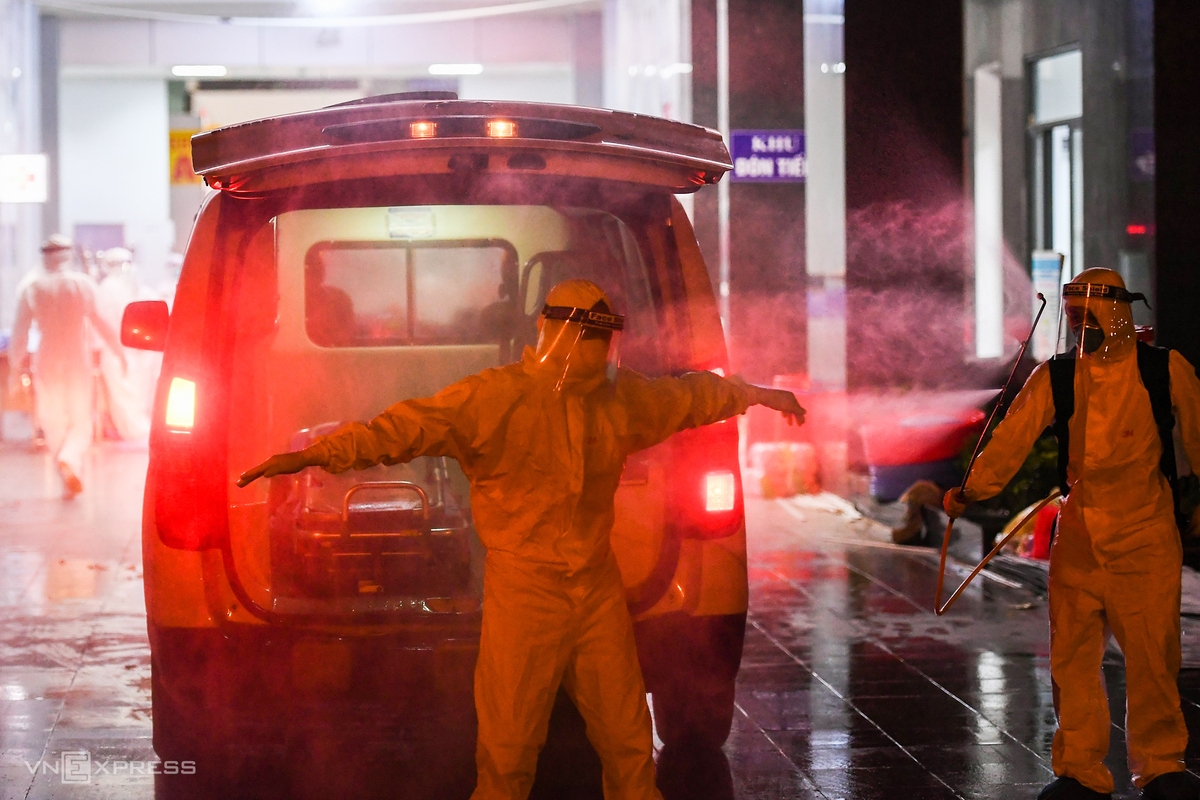 (Photo: VNE)
Ambulance drivers were also disinfected.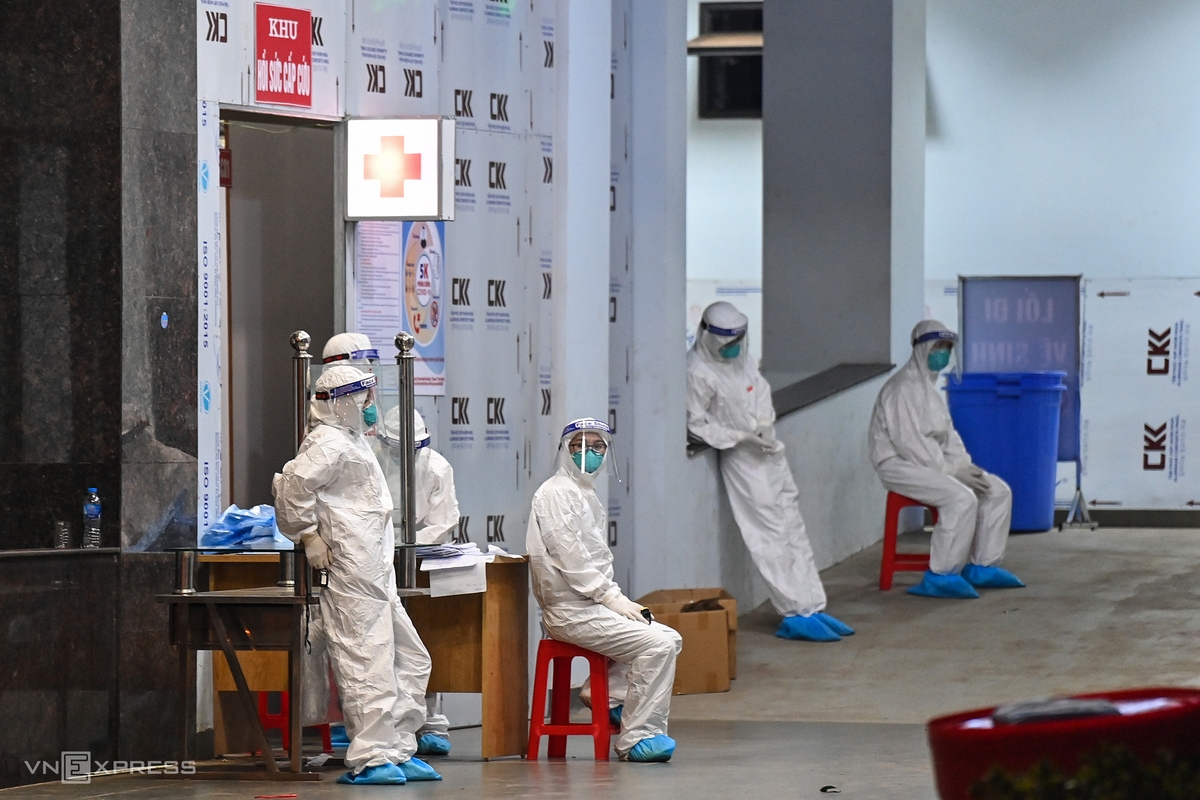 (Photo: VNE)
At 2 a.m., the medical personnel in charge of the tasks outside the hospital finally finished their task and could take a rest.
Bac Giang No. 2 field hospital currently has 500 medical officials and staff from the province and top hospitals across the country.
The fourth wave which started in the country on April 27 has spread to 30 provinces and cities, affecting 3,335 people, raising the nation's tally since last year to 6,396 cases. 47 deaths have been reported.
Bac Giang continues to lead in the number of infections at 1,701, while its neighbor Bac Ninh comes second at 689. Most of the patients are workers in industrial parks. The Vietnam General Confederation of Labor on Tuesday proposed the Government to add workers to Covid-19 vaccine priority list.
The list earlier comprised frontline medical workers, other medical staff, soldiers, police officers, teachers, diplomatic personnel, customs and immigration officers, those working in essential services like transport, people aged 65 and above, poor people, those with chronic diseases, people seeking to study or work abroad, and those living in pandemic-hit areas, according to VNE.
The current Covid-19 pandemic has been predicted as more prolonged and complicated. However, it has basically been put under control as most of the new cases are either under quarantine or from blockaded areas. Infection sources have also been effectively traced.