Baby with COVID-19 to be discharged from hospital
The three-month-old baby contracting the acute respiratory disease caused by the 2019 novel coronavirus (COVID-19) will be discharged from hospital, said the Vietnam National Children's Hospital on February 20.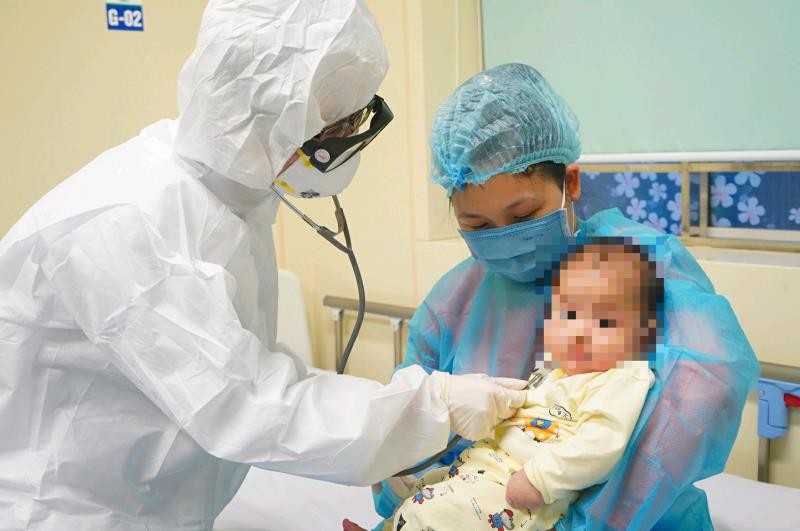 By February 20, 16 confirmed cases have been successfully treated. Photo provided by Vietnam National Children's Hospital
Speaking at a press conference in Hanoi, representatives of the hospital announced that the baby was tested negative for the virus from February 14 to 17 and is now in stable conditions.
With this result, she could be discharged from the hospital.
She is grandchild of a previous confirmed patient, who had close contact with a infected worker returned from China's Wuhan city.
On January 26, the baby was brought to her grandmother's house and kept there for four days.
After her grandmother tested positive for the virus, the local disease monitoring centre made a list of people who had contact with her, including the baby and her mother.
On February 6, she showed symptoms such as coughing and runny nose.
The local disease monitoring centre took her blood sample for testing and the result was positive for the virus.
After testing positive for the novel coronavirus, the patient was transferred to the National Children's Hospital the same day.
As this is the first small child to contract COVID-19, her health condition has been reported regularly to the sub-committee on treatment.
So far, Vietnam has confirmed 16 cases of COVID-19 and not recorded any new patients since February 13. Among them, 15 patients have been discharged from hospital./.