Belated hapiness of "napalm woman"
After years of suffering from war impacts, Mrs. Huon has found happiness with her husband, who is 17 years younger than her.   
Mr. Vui told a woman 17 years older than him: "I love you, will you? Mrs. Huon replied, "I am nearly your mother, what do you love?"
After the shift, the hospital guard Ngo Van Vui, 60 years old, rode home on Nguyen Truyen Thanh Street, Binh Thuy Ward, Binh Thuy District. As soon as he arrived at the gate, he saw his wife, 77-year-old Phan Thi Huon, squatting down from the kitchen. Putting off the hat on the table, he walked quickly toward her "Let me help you."
The sweet atmosphere has been kept in the full house for 32 years, something that almost no one had dared to believe before due to the age gap and especially also her face, which had been frozen in an agonizing wail moments after a napalm attack burned and disfigured her for life.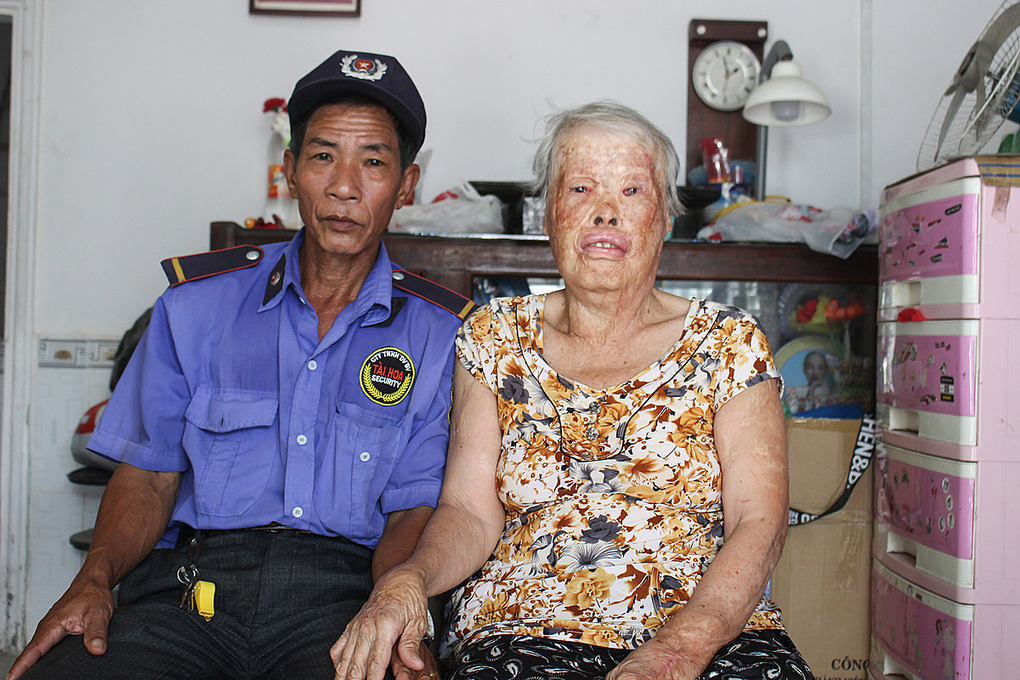 Mr. Vui and his wife, Mrs. Vuon. Photo: Diep Phan
Ms. Huong was born in Tri Phai commune, Binh Thoi district, Ca Mau, and started the role as a liaison officer in the military at the age of 16. In 1963, she was hit by an American napalm bomb when going to the market to buy food. The bomb did not take her life but permanently took away her beauty. She suffered burns all over her face and had to undergo treatment for a year.
"After one year, when I return home from military serving, my niece could not even realize me and she was so scared that ran away. My parents cried a lot", Mrs. Huon said.
She got married with a retired army soldier thanks to matchmaking as soon as she retired from work as a pharmacist. "The marriage was something I never dared to think about, that day I was very happy, a large wedding," Mrs. Huon recalled.
But less than a year, when it was only 10 days before she gave birth to her first child, the husband left without saying goodbye leaving the lone mom to give birth herself.
In the same year, Mrs. Huon met Mr. Vui, a man who had just been left by his wife then he had to take his child to Binh Thuy district to work as an employee. The first time they met, Mr. Vui was a little surprised to see her deformed face. "Her face was covered with a thick layer of scars, so I could not guess how old she was but she also self-called as a sister," Mr. Vui recalled.
Mr. Vui set up a temporary shelter and started a new life on a blank land. In addition to farming, he also fished a river and accepted any jobs proposed. Some even intended to introduce their daughter to him, but he refused. Did not know ever since he secretly loved Mrs. Huon even though he knew she was 17 years older than him and her face was ruined.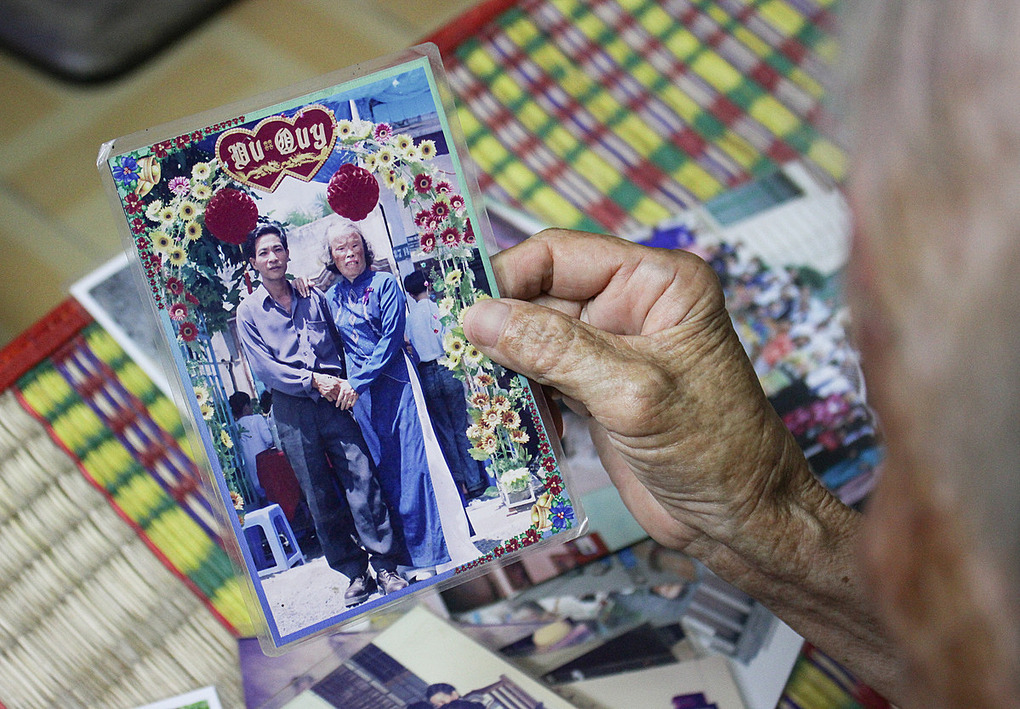 The photo between two over 10 years ago. Photo: Diep Phan
More than 30 years of becoming a couple, Mr. Vui has never once shouted at his wife. Previously, he used to have a habit of drinking after a working day, but he was advised by Mrs. Huon to quit that bad habit.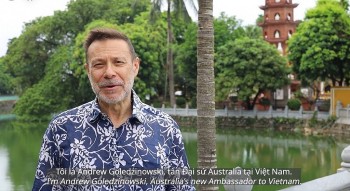 Friendship
According to newly appointed Australian Ambassador to Vietnam, Andrew Goledznowski, Australians are interested in visiting Vietnam now that the country is open again for business.