Happy life of a Nigerian husband with his Vietnamese wife
Cee Jay, 31, the Vietnamese expat whose marriage with Vietnamese girl used to take Vietnamese netizens by storm, is now a famous Youtuber, dedicated English teacher and a family man with an affectionate heart.   
Cee-Jay, Thu Phuong and Upi (Photo courtesy of Cee Jay)
An exchanged student who found the love of his life in Vietnam
Cee Jay's real name is Igbokoyi Jesuloluwa, who comes from Nigeria. He came to Vietnam in 2015 in an exchanged course between his college and a university in Hanoi, northern Vietnam, not knowing that his life was about to change greatly!
Those first days in Hanoi, Jay was struggling a lot learning the Vietnamese language and getting used to Vietnamese food. "I couldn't eat anything but Vietnamese baguette and fried rice for days", he told Tin Moi.
Jay's 5-month-stay in Vietnam (the length of the exchange course) was unexpectedly prolonged when he met and fell in love with a Vietnamese girl.
"It's she who changed my mind. She taught me Vietnamese, introduced me to Vietnamese culture. My love for this girl and the S-shaped country grew on me day by day", Jay recalled, adding they, unfortunately, broke up after a short dating-time.
He later became an English teacher in Hanoi and met Le Thu Phuong, who he calls the "destiny of his life". As love grew, Jay and Phuong tied the knot and now is having a very beautiful baby girl named Upi.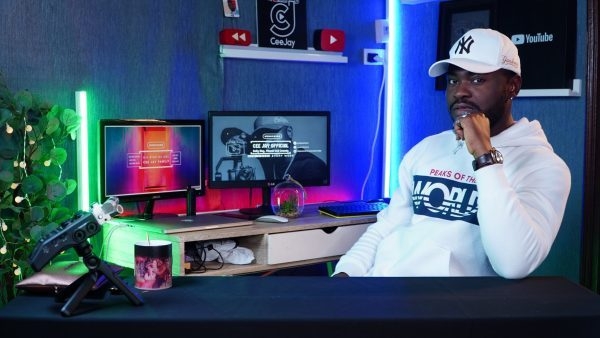 Cee Jay is quite a famous Youtuber in Vietnam (Photo courtesy of Cee Jay)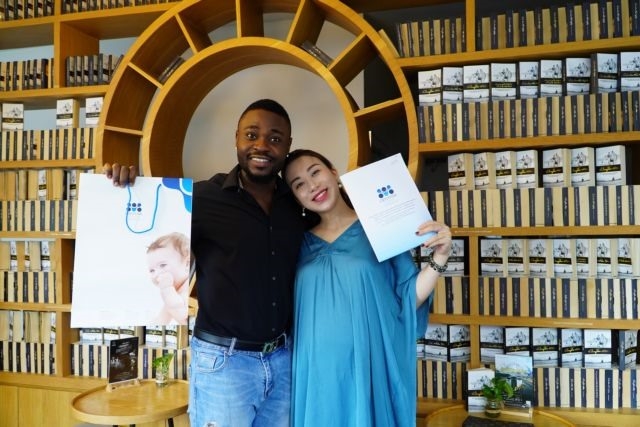 Cee-Jay and Thu Phuong (Photo courtesy of Cee Jay)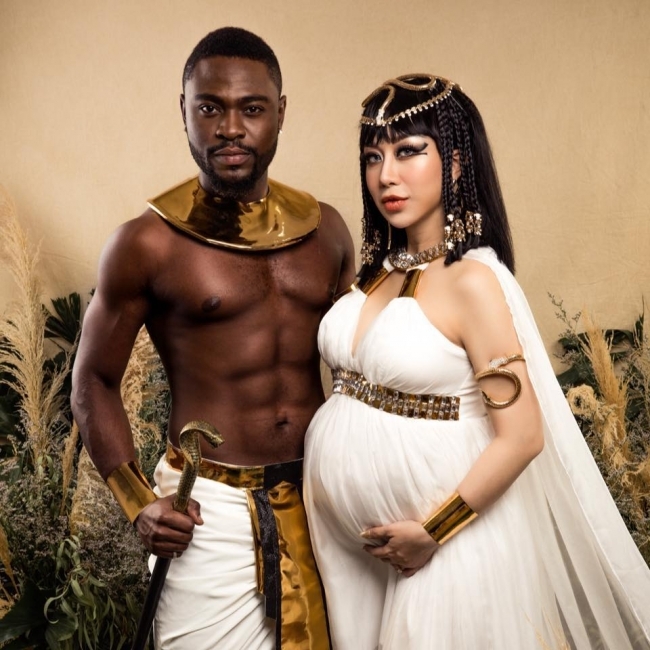 The couple in Nigerian costume (Photo courtesy of Cee Jay)
Becoming a whole-hearted dad, a responsible husband
After marriage, the newly-wedded couple intended to focus on their career first to be financially-secured before starting a family. However, their plan was "ruined" as Phuong became pregnant unexpectedly.
On the laboring day, she had a lot of difficulties delivering the baby and had to go through the C-section. Though both Phuong and the newborn were safe, Phuong later had an incision infection and had to hospitalized not long after returning home.
During those times, Jay had done a great job juggling between the housework, taking care of the newborn daughter and his wife in the hospital.
"That's was such a happy and worrying time in my life. Though it had gone, that always reminds me of how wonderful my wife was, you know, in giving birth to our angel Upi and makes me treasure my family even more", jay told Tin Moi.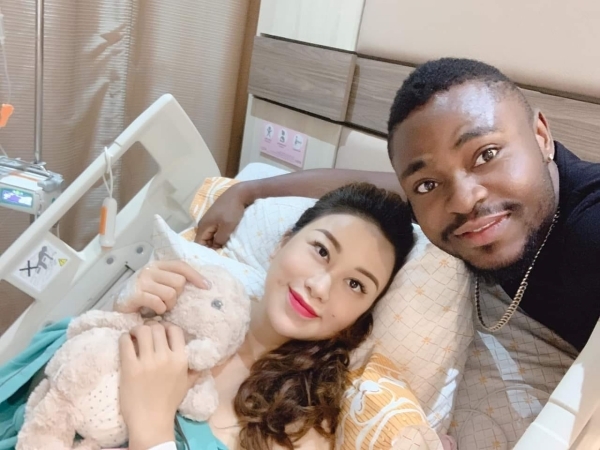 Phuong had a lot of difficulties bearing the baby on the laboring day (Photo courtesy of Cee Jay)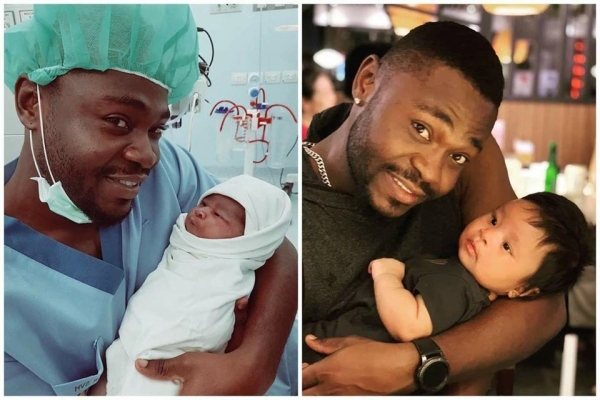 Cee Jay and his little girl Upi (Photo courtesy of Cee Jay)
As Jay is now settling down in Vietnam, he still keeps close contact with his family at home and his brothers and sisters in the US and Canada. He is planning to start-up a company to produce high-quality videos and become a promotional agency for companies in Vietnam. He also plans to teach his 10-month-old daughter how to swim.
The Nigeria man hopes the COVID-19 pandemic will be over soon so that he could take his family to his home country to see and experience the land he was born and raised in.
"Moving to Vietnam, marrying a Vietnamese wife, having kids, and developing my career in this S-shaped country is probably the luckiest thing in my life", he added. "My full-time job now is a father and a husband. That is the most important job for me right now".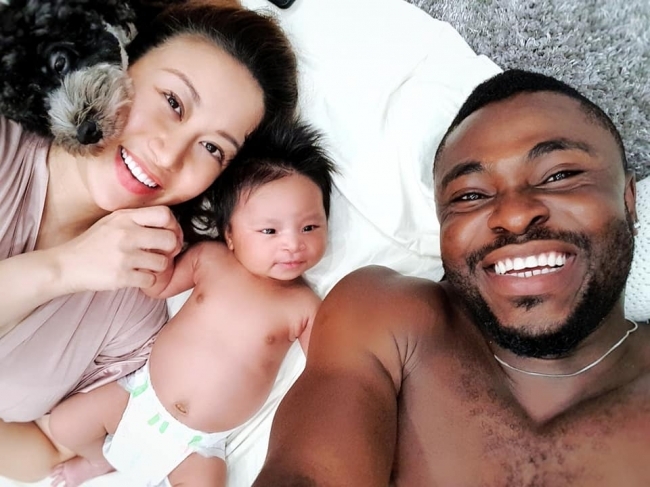 "My full-time job now is a father and a husband", Jay said (Photo courtesy of Cee Jay)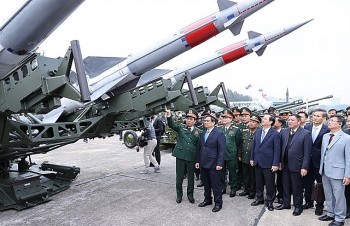 National
The inauguration ceremony of the Vietnam International Defence Expo 2022 (Vietnam Defence 2022) was held in Hanoi on December 8.