Biking to end vulnerable children's cycle of poverty
Joining Children of Vietnam (COV) on this cycling adventure and enjoying a beautiful ride in one of the most scenic locations in the world, as well as creating a pathway out of poverty for vulnerable children.
In March, COV will organize its fourth Annual Cycling Out Child Poverty ride with this year's route from Son Tra through beautiful countryside and lush, verdant rice patties with a stop in Hoi An, Travel and Leisure's Best City in the World for 2019. On this trip, riders will also get to see COV's work first hand by meeting some of the children and families that your cycling fundraising supports.
This event is for all levels and all ages (12-87).
There are over 34 million children in Vietnam. With so many Vietnamese children living in poverty, many face hunger, inadequate healthcare, homelessness or substandard housing, challenging their chance of attending school and putting them at the risk of trafficking. These children have little hope for a successful future. The Cycling event funds programs that help break the cycle of poverty and gives these children a future full of possibilities.
This event is an awareness and fund raising campaign to bring to the forefront the complex issues of poverty, and its long-term impact on children in Vietnam. Children of Vietnam has set a goal of raising USD 175,000 on this 2020 Ride. Funds raised will change so many lives of children who are living and struggling with the effects of poverty on a daily basis.
COV, founded in 1998, works toward a bright future for the vulnerable children in Vietnam through educating, healing, sheltering, and nurturing. COV is passionate about the wellbeing of all vulnerable children each year through its grassroots work./.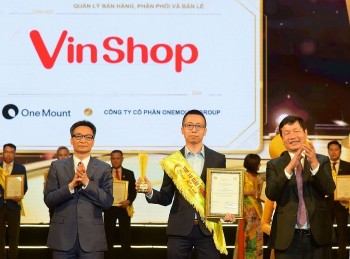 Viet's Home
The One Mount Group was recently been honored by Google as the industry's best practice in digitally transforming logistics and supply chains in 2021 at the Google Cloud Customer Award. This is also the only business in Southeast Asia to receive this award.