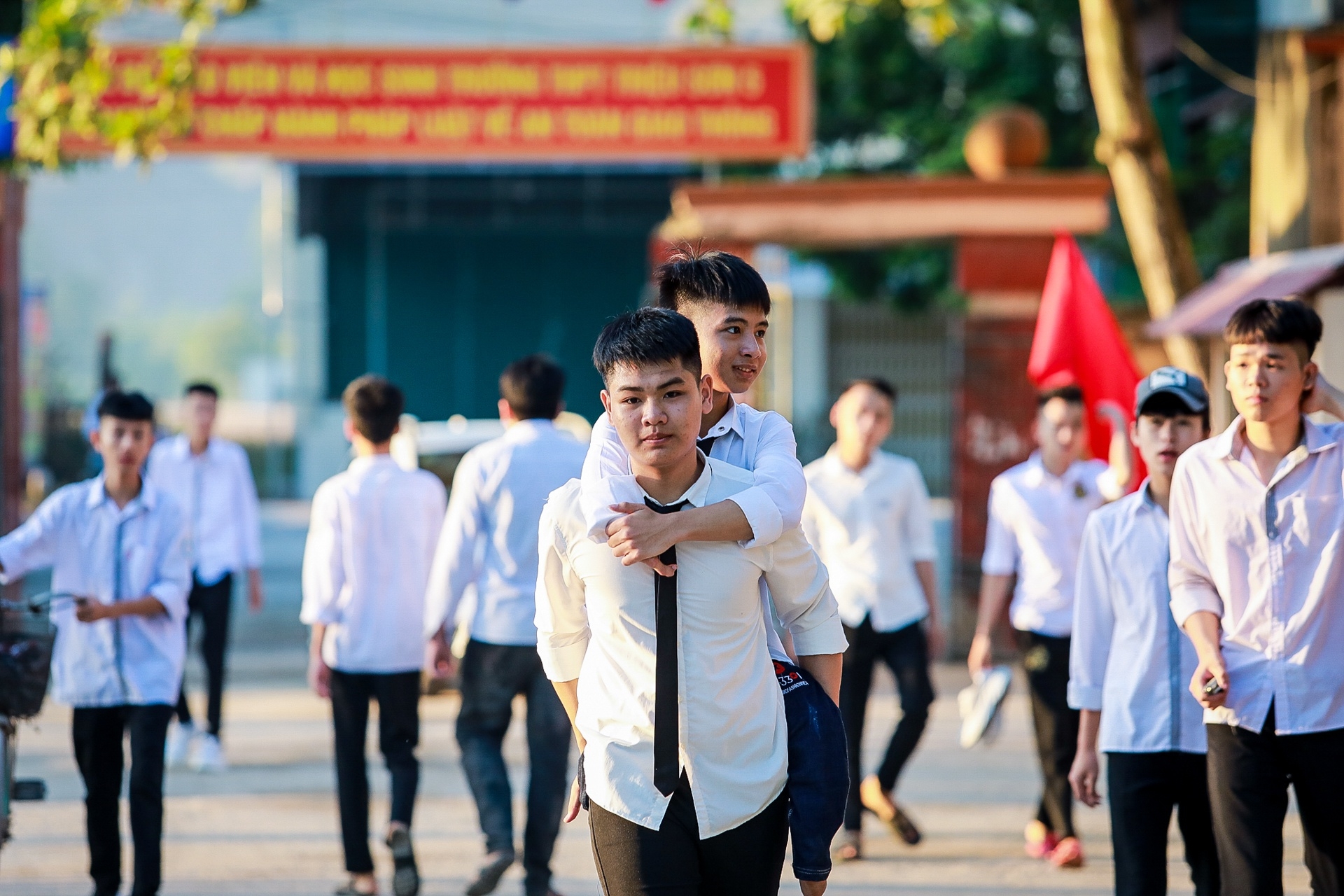 Hieu carrying Minh on his back entering the National Graduation Exam Day (Photo: Zing)
Minh's life has been a rough journey. He was born without any leg and faced a lot of difficulties in daily life. His father's health is always under a poor condition, while his mother has to work some 20km away from home every day. Therefore, going to school on a daily basis like his peers seemed like a hard-solving math problem to Minh.
However, the then 7-year-old amputee was fortunate enough to get the help of Hieu, one of his classmates who lived nearby.
"I'll carry Minh piggyback to school every day", Hieu recalled what he told his parents about his plan when he was a 2 grader.
Time flies, the duo became each other's best friend. Whether it's a sunny or rainy day, Hieu habitually started his new day by walking to Minh's house to carry his best friend to school on his back. On days when he couldn't attend school, Hieu would ask another friend he trusted to go take Minh to school. The duo also helped each other a lot in learning.
Despite all the disadvantages, Minh is an obedient student with good performance. He also takes part in a lot of clubs, activities and never lets the amputated legs defeat him.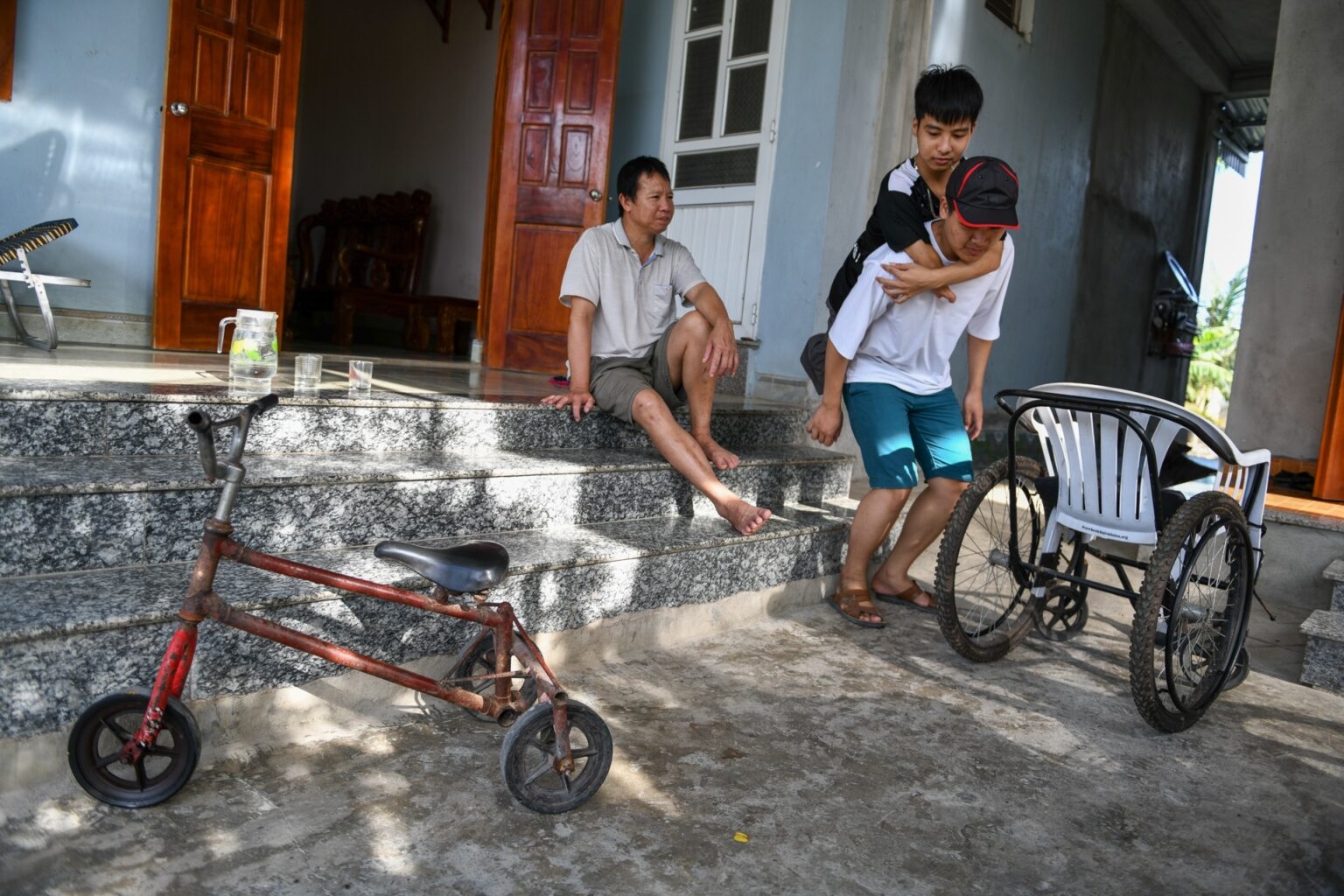 Hieu has been Minh's legs throughout his studenthood
On August 9, when 12 graders across Vietnam sit for the National Graduation Exam, the two were spotted going to the exam room together. Hieu took Minh to his designated seat in the exam room, then hurried to his room to get ready for the important exam.
"I would do my best in the exam to be admitted to Hanoi Medical University. I want to do something more to Minh, you know, not just helping him move. I also want to help those sharing the same difficulty like Minh", Hieu told Zing.
"I'm way luckier than Hieu to have a good posture and good health. I've learned a lot from him, things like his perseverance, his determination to pursue his dream and realize his dream", he added.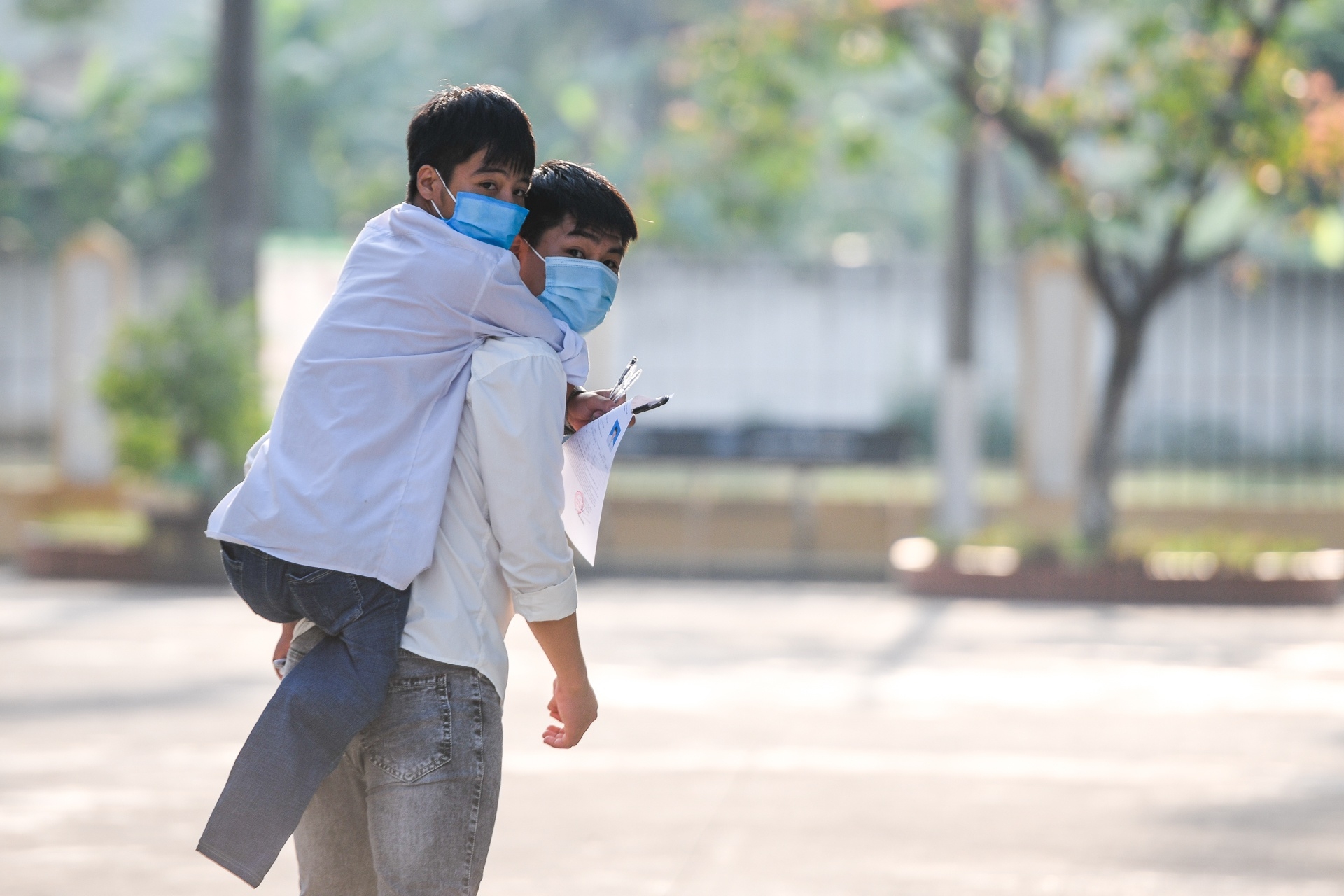 Minh was born without any leg (Photo: Zing)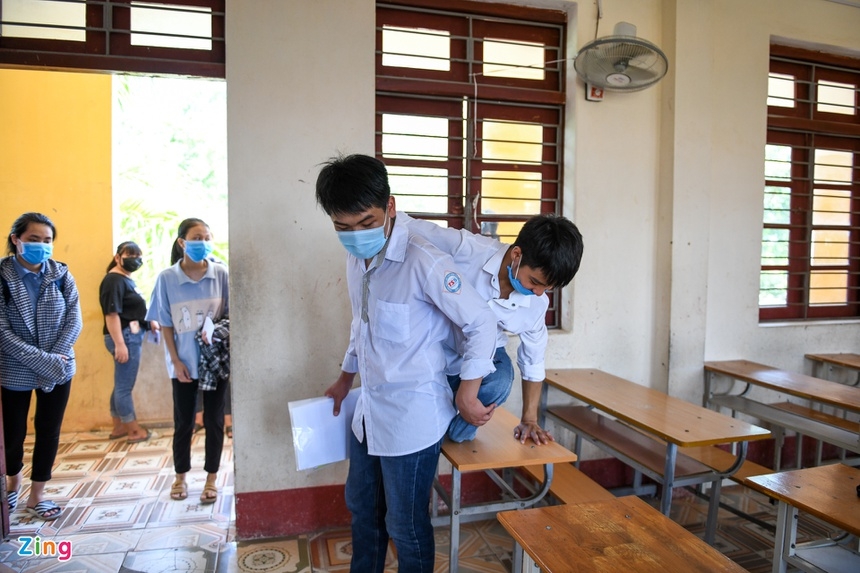 Hieu taking Minh to his designated seat on the exam day (Photo: Zing)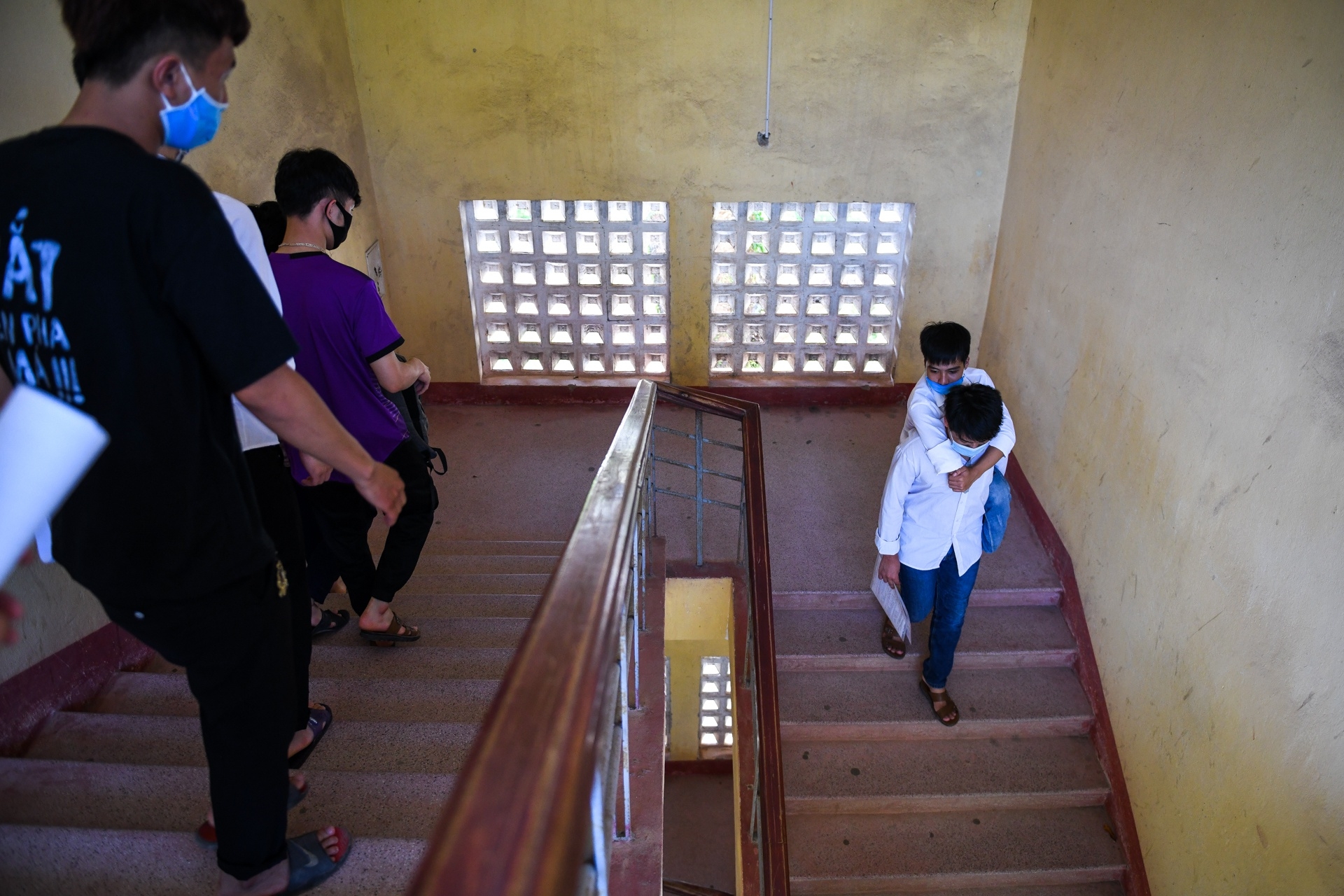 (Photo: Zing)
Jasmine Le