British Magazine Votes For 9 Famous and Must-Try Vietnamese Dishes
Aside from bread and pho, British magazine Rough Guides has introduced more Vietnam dishes into the list such as Hanoi Cha Ca (Tumeric fish), Quang Banh Mi, Sai Gon Com tam.
Once you get a taste of Vietnamese food, you can not simply forget its sweet, sour, salty and rich flavours of the traditional dishes. Coming to Vietnam, tourists will have a chance to discover several different specialtries in every corner of the country.
Rough Guides is a famous British magazine that is mainly about tourism for readers from all over the world. Rough Guides rates Vietnamese dishes as distinctive, memorable and among the best in Southeast Asia. From sidewalk vendors to high-end restaurants, typical Vietnamese food tastes salty, sweet, sour and hot. In the list below is top 9 dishes that are highly recommended for tourists visiting Vietnam.
Goi Cuon (Spring Rolls)
Photo: Shutterstocks
The popular Goi cuon in Northern Vietnam is the spring rolls packed with raw vegetable, meat and shrimp. The Southern version has barbecued pork, including green banana, star fruit dipping in peanut sauce. In many Vietnamese restaurants, Goi Cuon is served as a starter before the main course.
If you travel to northern Vietnam then you may find that they're referred to as Nem Cuon. Whatever they're called, they're certainly delicious!
Banh Mi (Vietnamese sandwich)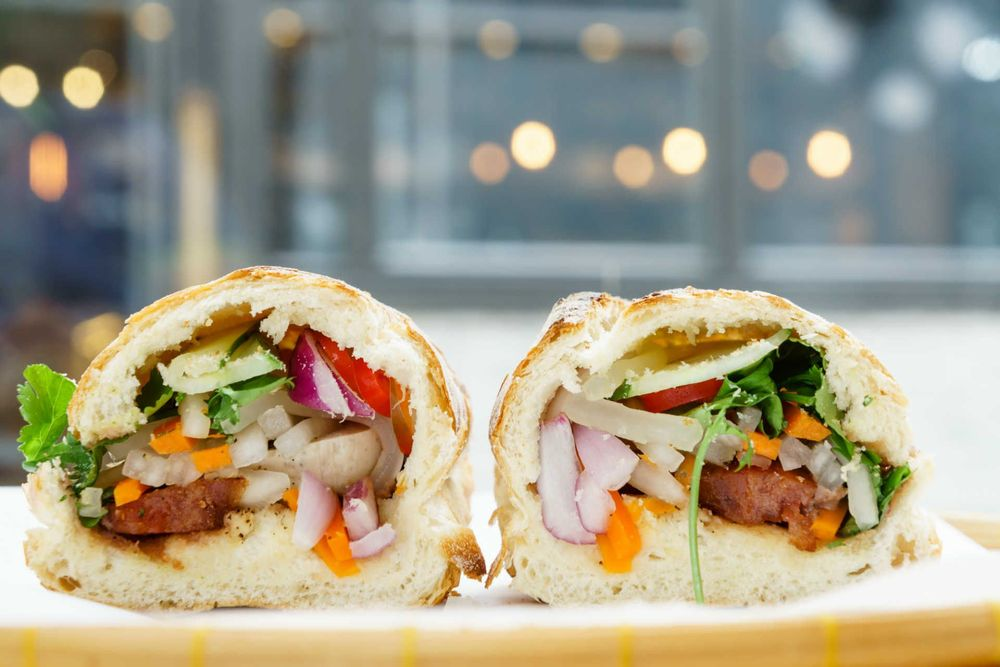 Banh Mi, Vietnamese street food © prapass/Shutterstock
Being known as one of the most famous street food, Banh Mi was brought into Vietnam by French people in 19th century that was originated from baguette. After a long time, Vietnamese transferred it into their own version of Banh Mi, with more added fillings.
Banh Mi is filled with meat (chicken, pork or beef), pate, omelette, and salted vegetables. Banh Mi is not only sold in Vietnam but also in big cities such as London, New York, Tokyo…
Banh Xeo (Sizzlings pancakes)
Photo: DienmayXanh
The flat-shaped pancakes with shrimp, meat, vegetables, and eggs as fillings, then are wrapped in rice paper with fish sauce is called Banh Xeo (Vietnamese sizzlings pancakes). This is one of the most favorite dishes of Vietnamese and foreign tourists.
Bun Cha (Grilled meatballs)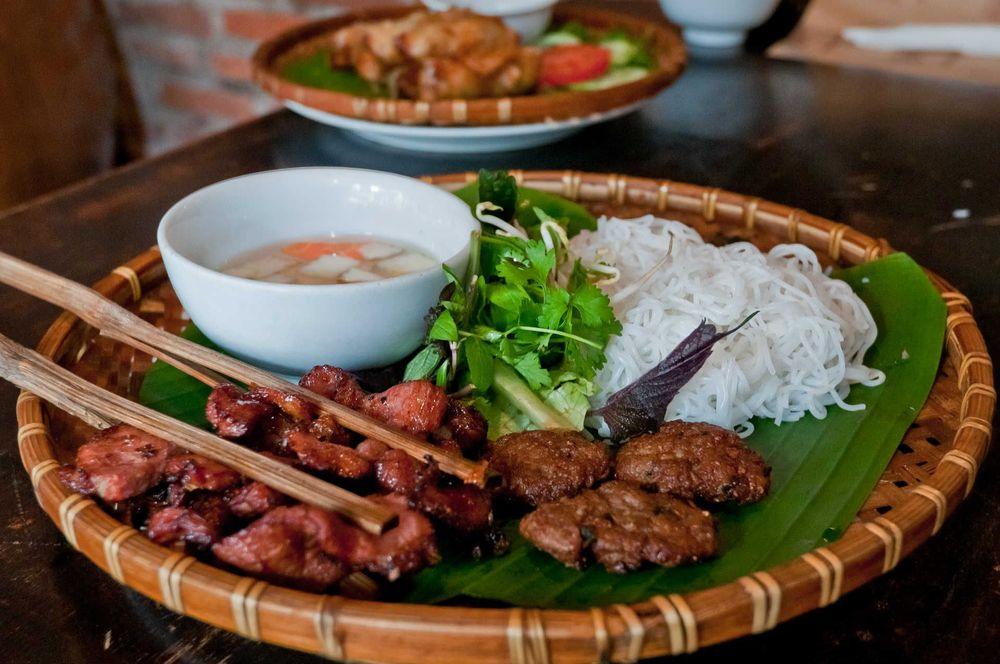 Photo: Shutterstock
Bun Cha, especially in Hanoi, is a traditional dish that the tourists can find in any street vendors across the city. The pork is barbecued on an open charcoal brazier and eaten with cold rice noodles and delicious dipping sauce with foliage and a broth.
Tourists can eat Bun Cha at lunch, and is described to something similar to meatballs or hamburger but as Rough Guides commented, Bun Cha brings a total different taste.
Pho (Vietnamese noodle)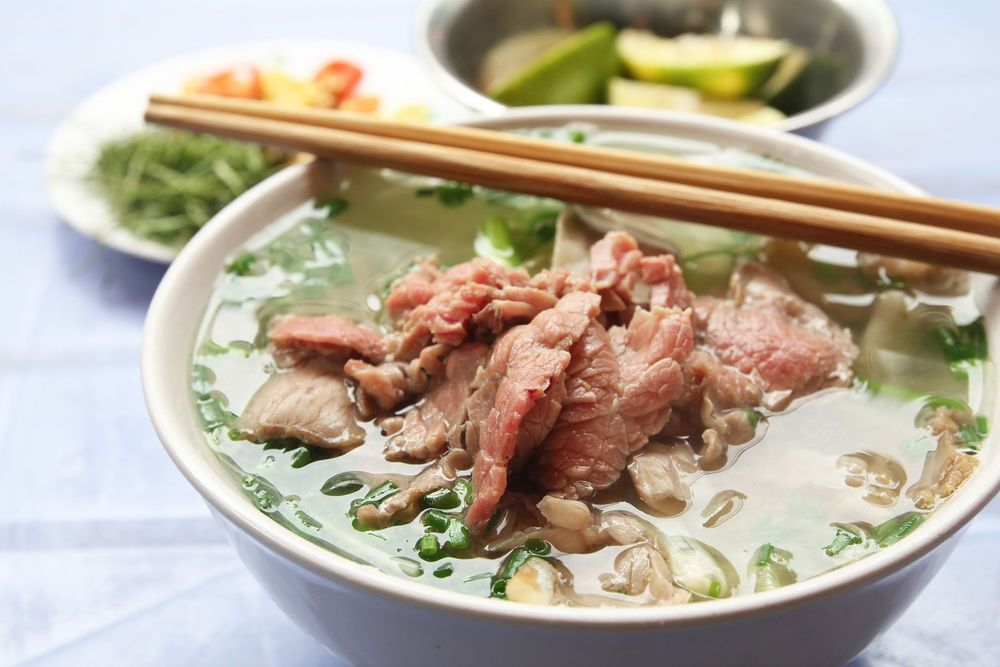 Photo: Shutterstock
Talking about Vietnamese cuisine, Pho is the soul of this country's food. Pho can be eaten in any time of the day but Vietnamese mostly eat this noodle in the morning. Originated from the Northern Vietnam, Pho has been a national dish of the country. Pho also has many types for diners to choose from such chicken noodle soup, beef noodle soup etc. Like other dishes, diners can eat Pho with spices such as chili lime, and vegetables.
Cao Lau (Noodle bowl)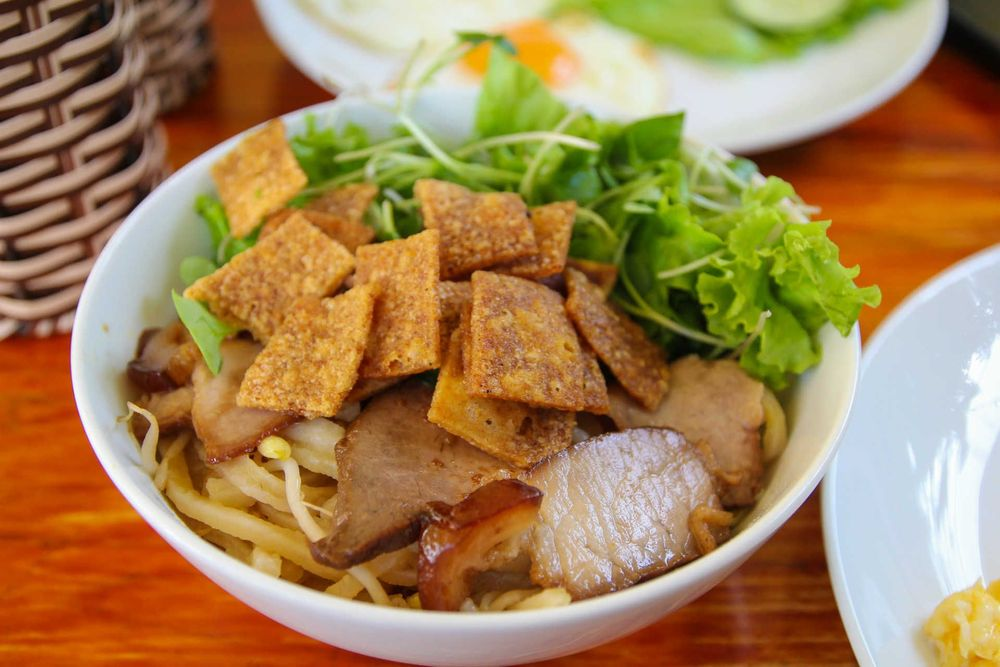 Photo: Shutterstock
Cao lau is a traditional dish of Hoi An, a mouthwatering bowlful of thick rice-flour noodles, been sprouts, pork-rind croutons, raw vegetables and a bowl of light soup. To have the perfect Cao Lau, tourists need to come to Hoi An. From the street vendors to luxury restaurants, tourists can have a chance to taste this delicious and special specialtry.
Cha Ca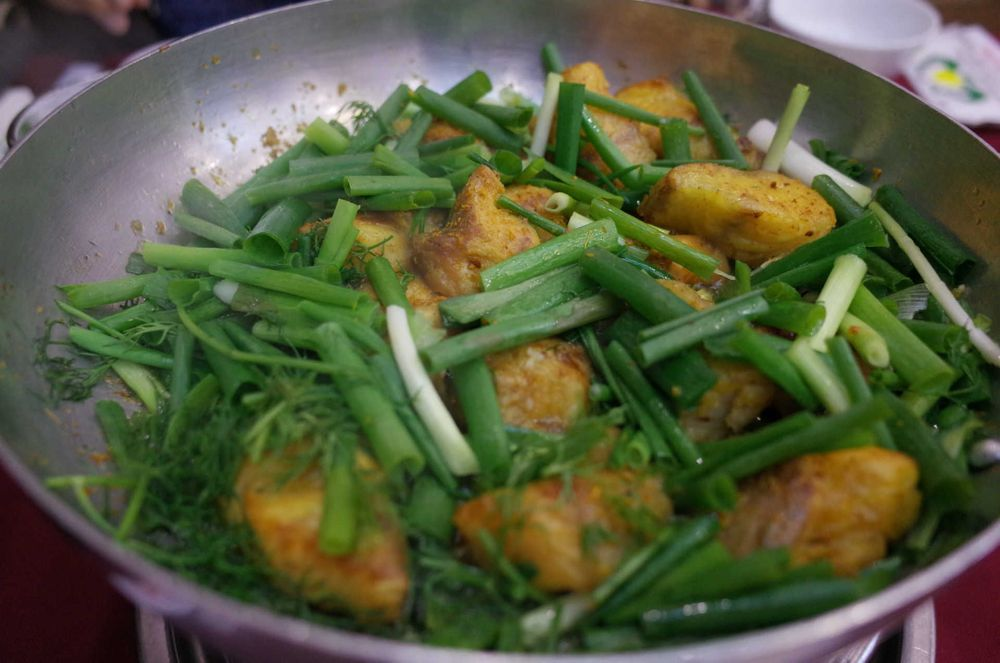 Photo: Shutterstock
Cha Ca came from Hanoi, and is one of the most well-known dishes of this city. It made from white fish sautéed in butter with dill and spring onions, then served with rice noodles and a scattering of peanuts.
Mi Quang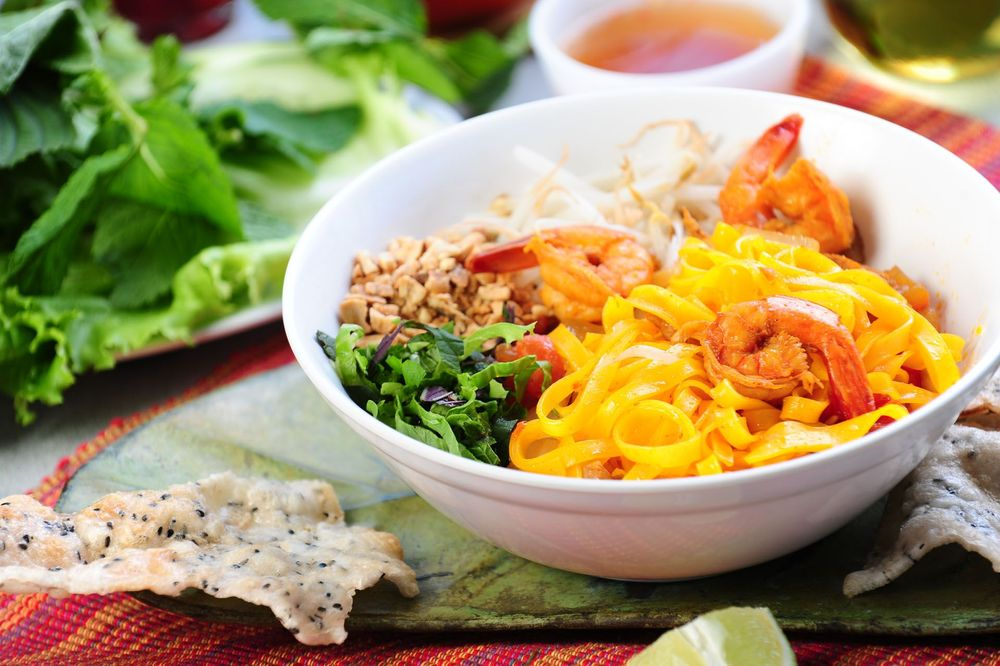 Photo: Shutterstock
Just like its name, Mi Quang is the most popular in the coastal land of Da Nang. The recipe for making Mi Quang has been changed and added more ingredients such as frog meat, porks, ribs, beef, chicken etc. Just like Cao Lau, mi Quang do not use soup, and diners eat the dishes with raw vegetable, fried peanuts, and crispy rice paper.
Com Tam
Photo: Shutterstock
Walking on Sai Gon streets, the diners will find Com Tam restaurants and street vendors everywhere because this is the most famous street food and also easy to eat. Made up of smaller pieces of rice, it's also known as Broken Rice, and was traditionally a leftover-style snack. The dish is eaten with pork ribs, fried eggs, cha ca etc. Com Tam is not only loved by Vietnamese but also foreigners who set up foot on Sai Gon for the first time.