Lonely planet names Vietnam a world's top culinary destination
The prestigious travel magazine has recently recommended Vietnam as a must-visit place for its delectable and diverse foods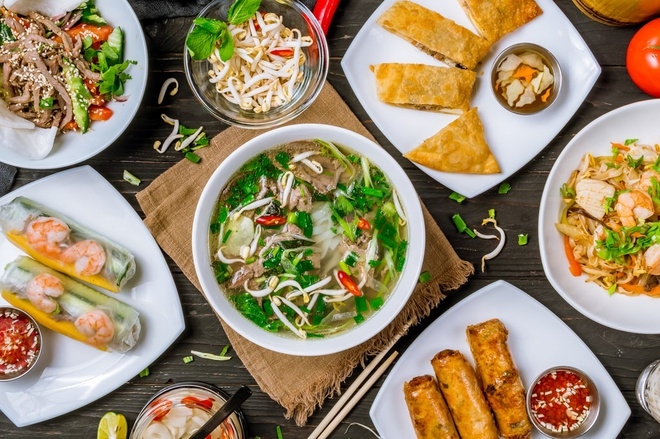 Pho and spring rolls are the two most iconic dishes in Vietnamese cuisine Photo: Guide Vietnam
According to Lonely planet, the rich food source and exquisite cooking styles are what makes Vietnamese cuisine stand out on the world's culinary map, satisfying even the most gourmet eaters.
No matter where they are from, visitors will easily be attracted by the small tables filled with typical dishes of each region. A bowl of Pho, a portion of sticky rice rolls, are just among the myriad options to make the trip to Vietnam "flavorful" and unforgettable.
Many international holidaymakers have reportedly joined food tours and prepare authentic Vietnamese dishes themselves.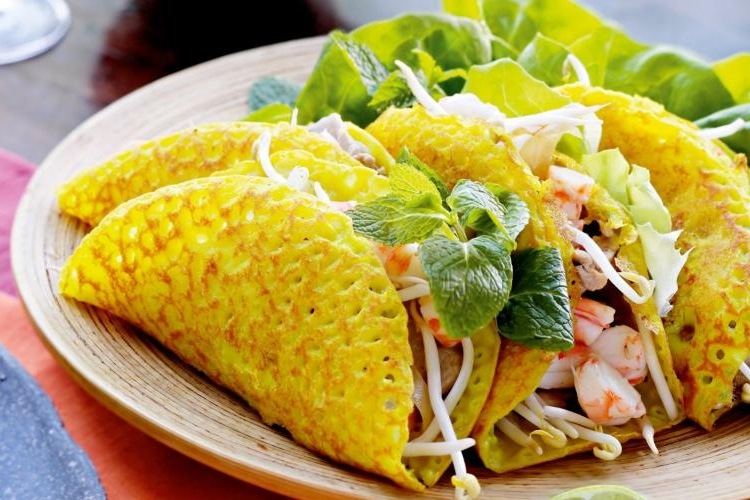 A plate of Vietnamese pancakes. Photo: Lune Production
Earlier in March, the international foodie magazine Chef's Pencil also ranked Vietnamese food among the ninth-most popular cuisine on Instagram.
The research showed that Japanese food ranked highest with about 15.5 million related tags, followed by Italian dishes at 14.7 million tags and Indian cuisine at 8.5 million tags.
Apart from Italian and Mexican, which came sixth with 6.7 million tags, the top 10 Instagram hits were for the cuisines of Asia, with Korean food ranked fourth with 7.5 million tags.
Vietnamese cuisine is taking a well-deserved share in this digital food craze. With more than 2.8 million #VietnameseFood posts showing the country's most iconic dishes, it's been ranked as the ninth most popular cuisine on Instagram, according to Chef's Pencil.
While Vietnamese cuisine isn't known for being complex and elaborate, the intriguing flavors and delicious selection of ingredients tickle even the most discerning palates.
"A survey conducted among 250 chefs by Chef's Pencil last year ranked three [Southeast]-Asian countries--Philippines, Thailand, and Vietnam--among the world's five most underrated foodie destinations.
"The chefs we interviewed felt that these three cuisines, and pretty much all of [Southeast] Asia, deserve more respect and higher recognition in the culinary world."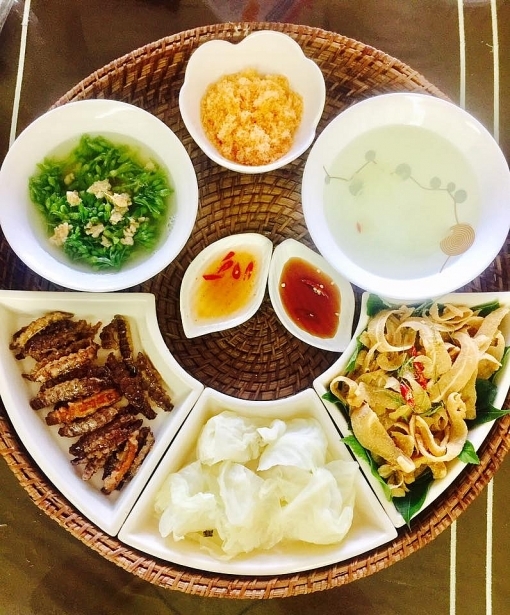 Photo: Vietnam Moi
In late May, the grilled pork banh mi sold on a sidewalk of Ho Chi Minh City topped a list of 12 street foods in Condé Nast Traveler.
Different from the more familiar banh mi in Ho Chi Minh, which contains pate, with salted shredded meat and sausage, the offering here reportedly comes with fresh grilled meatballs only.
The high-quality grilled pork is rich and delicious. Despite its good press, the grilled pork banh mi stall has retained its deliciousness over the years and seems forever crowded with hungry customers. Some wait for more than half an hour to get their fix.
While Vietnam is praised for its superb cuisine, other countries also make a name with their own highlighted features.
Indonesia's Ubud town, for example, is touted as a heaven of nature and people love. Nestling amid the vast rice fields, there is the Ubud town – a perfect place for a blast and mingle with the nature. The island town makes a good choice for solo travelers who seek to re-balance their lives and find love with themselves and Mother Nature.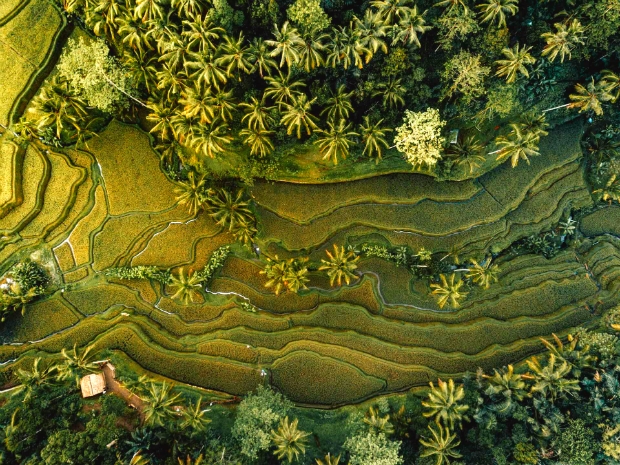 Indonesia's Ubud town. Photo: iViVu
Meanwhile, Berlin, Germany earns rave reviews for its vibrant nightlife. Berline, as reported by Lonely Planet, is a friendly and most integrated city in Europe. It's an ideal destination for endless parties either in the daytime or at night.
Places of interest in the city such as the Brandenburg Gate, the Holocaust Memorial, are not only for bustling experiences but also rich in historical values.
Sampling foods in high-end restaurants, going shopping at weekend markets are must-do-thing in the capital.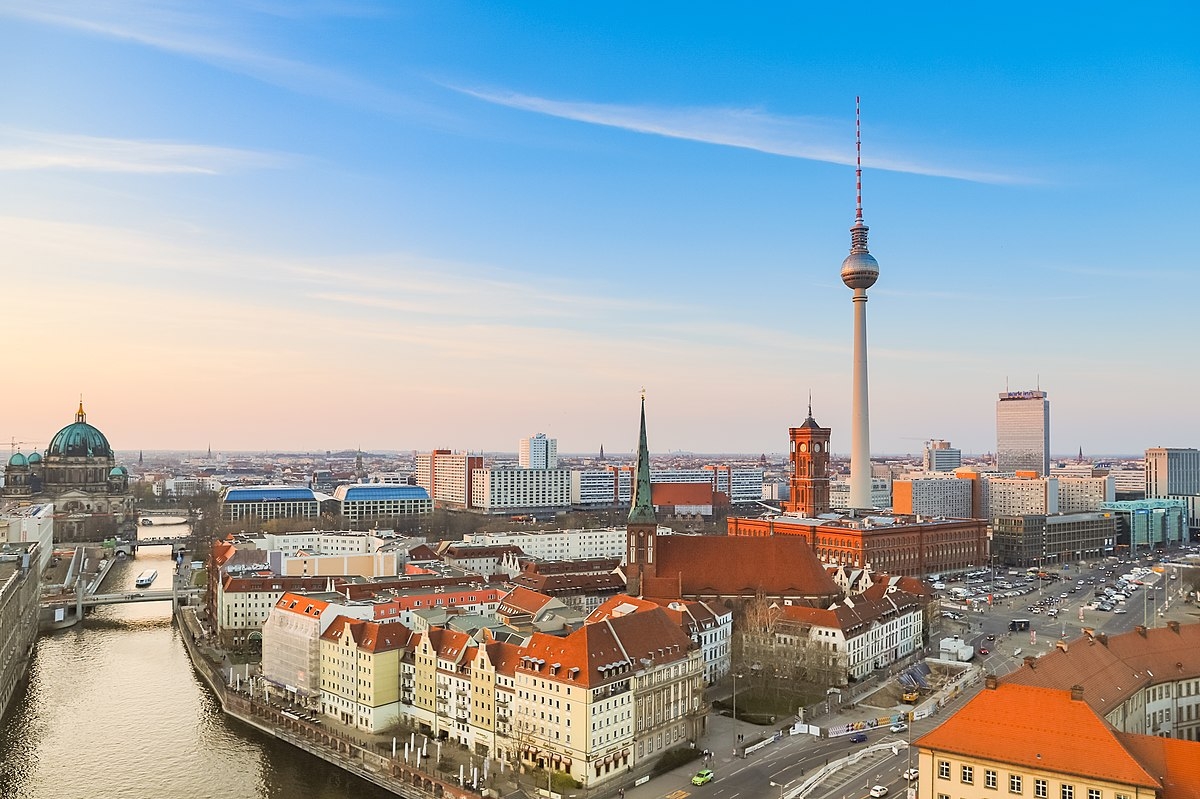 Berlin, Germany. Photo: Indochina Post
Lonely Planet also recommended Caye Caulker, Belize for those looking for an island escape. Thanks to the quiet, airy atmosphere, visitors can spend all day long lying on the famous Split beach in Caye Caulker Island.
Admiring the stunning beauty of corals, turtles, sharks while diving in the clear blue sea will fulfill your vacation.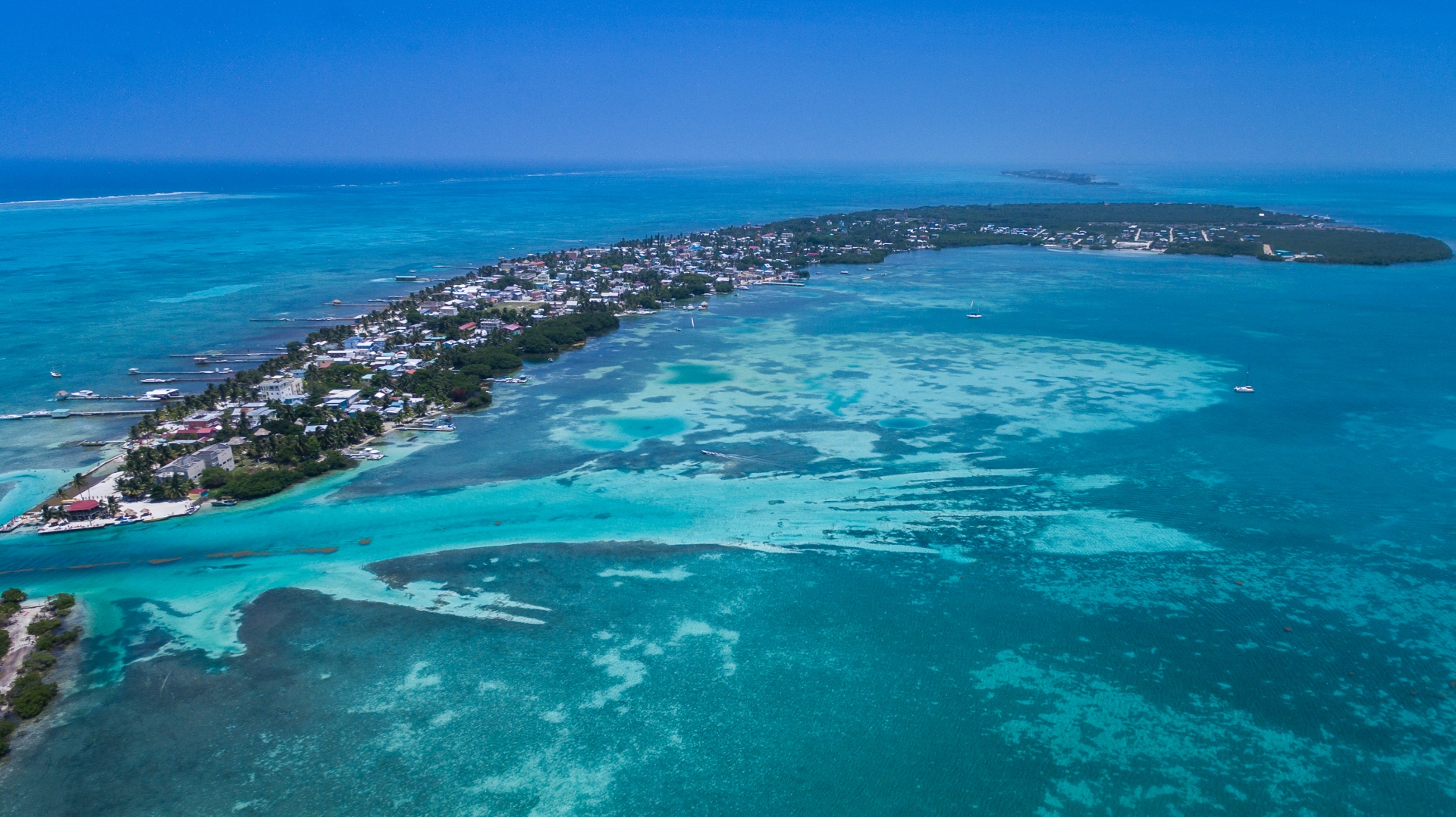 Caye Caulker, Belize. Photo: Wikipedia