Unique charcoal-like black bread in Ha Long
"Banhmimo", the one-of-a-kind bread that boasts an attractive charcoal-like color has recently garnered the attention of Vietnamese netizens as images of the black loaf with meaty toppings circulating on the Internet.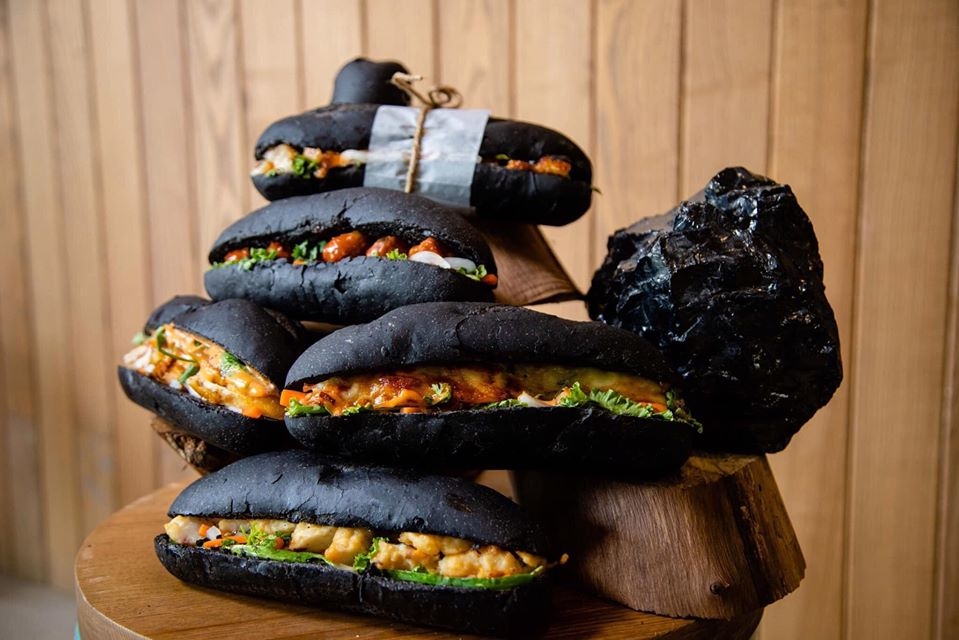 The special bread looks like a lump of coal on the outside (Photo: Check-in Ha Long)
Banhmimo originates from the northern province of Quang Ninh – Vietnam's largest coal mining locality. In Vietnamese, banhmi means bread, mo means mines. Therefore, banhmimo refers to its origin.
Unlike the normal nice gold-brown crust and white crumb, banhmimo strikes eaters with its charcoal-like color both on the outside and inside. The black color is reported to have come from activated charcoal.
The special bread is served with meaty fillings, which come in various choices including squid sausage, crab sausage, shrimp, grilled chicken, grilled beef, roast pork. Herbs, pickled vegetables and chili sauce add a lot to the balance of the bread. Each loaf is sold at VND 20,000 – 40,000 (US $0.86 – 1.7).
As reported by Thanh Nien, the bizarrely looked bread has been sold at the Bamimo store in Hon Gai, Ha Long, Quang Ninh for a couple of months. It's quickly gained favor among locals and visitors alike.
Each bread is sold at VND 20,000 – 40,000 (US $0.86 – 1.7). (Photo: bamimo)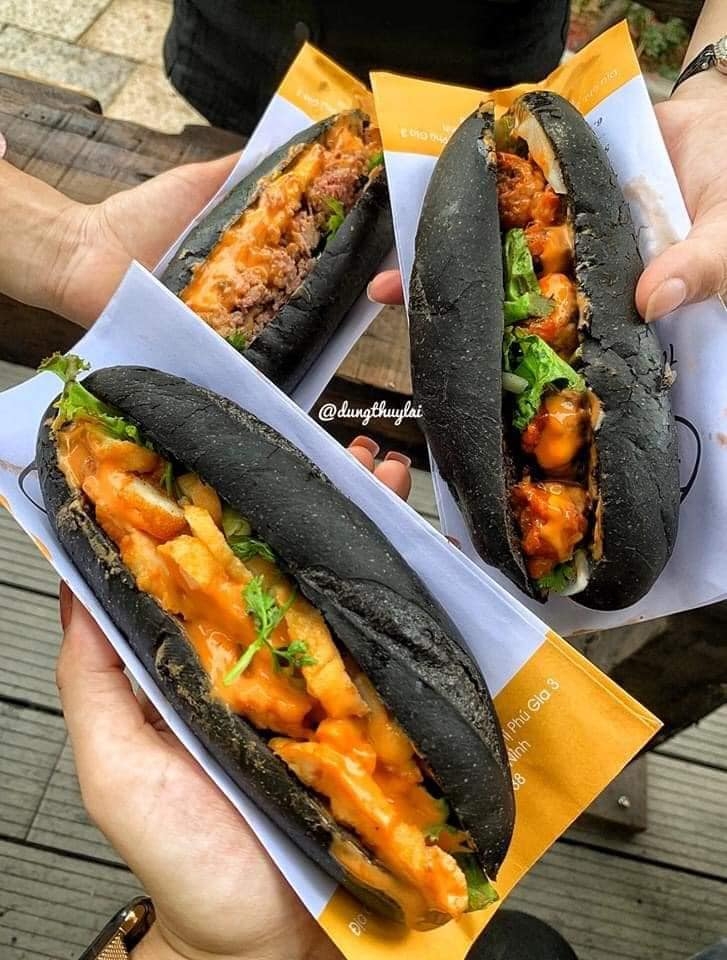 The bread has meaty fillings, herbs, sauce (Photo: Check-in Ha Long)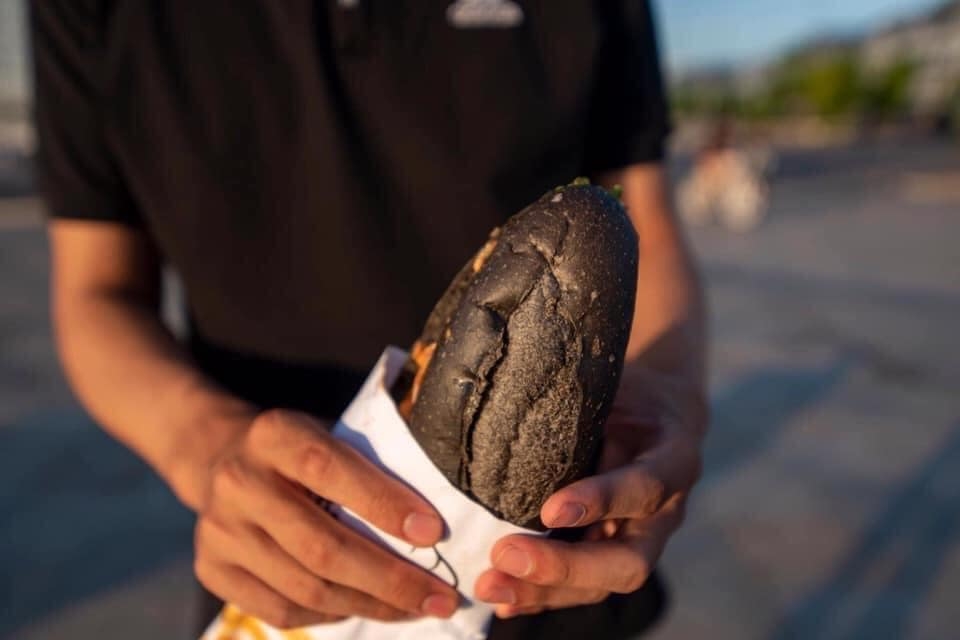 A loaf of black bread (Photo: bamimo)
"Meaty and fresh on the inside, crunchy on the outside, a bite of this black bread tastes like heaven in my mouth", one customer exclaimed. "It's very delicious".
"I was intimidated at first, you know, given its strange color. But I immediately know I was wrong, as it's very yummy. The bread itself is very crunchy. The back color reminds me of the color of the coal, the special product of Quang Ninh", Pham Ngoc Trang told Thanh Nien about her first time trying the bread early July.
"Local authorities should promote this charcoal-like black bread to turn it into a unique culinary product in Quang Ninh. You know, the bread itself looks a lot like a lump of coal and thus, reminds everyone of the Quang Ninh and the coal mining industry in the province as well", Le Trung Quan, 37, a local in Ha Long said.
The creative bread is showered with rave reviews on social media at the moment. Many Vietnamese netizens show excitement at the strange-looking bread, saying the new idea has breathed a new life into the iconic Vietnamese bread. The charcoal-like black bread is likely to gain national popularity soon.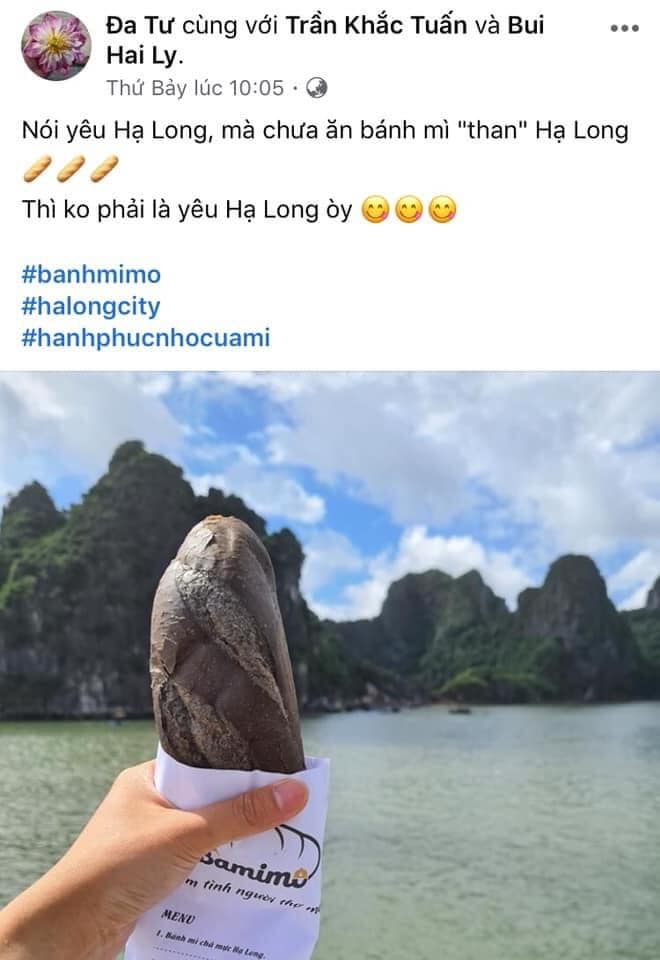 A customer gives the bread good review on his Facebook account (Photo: bamimo)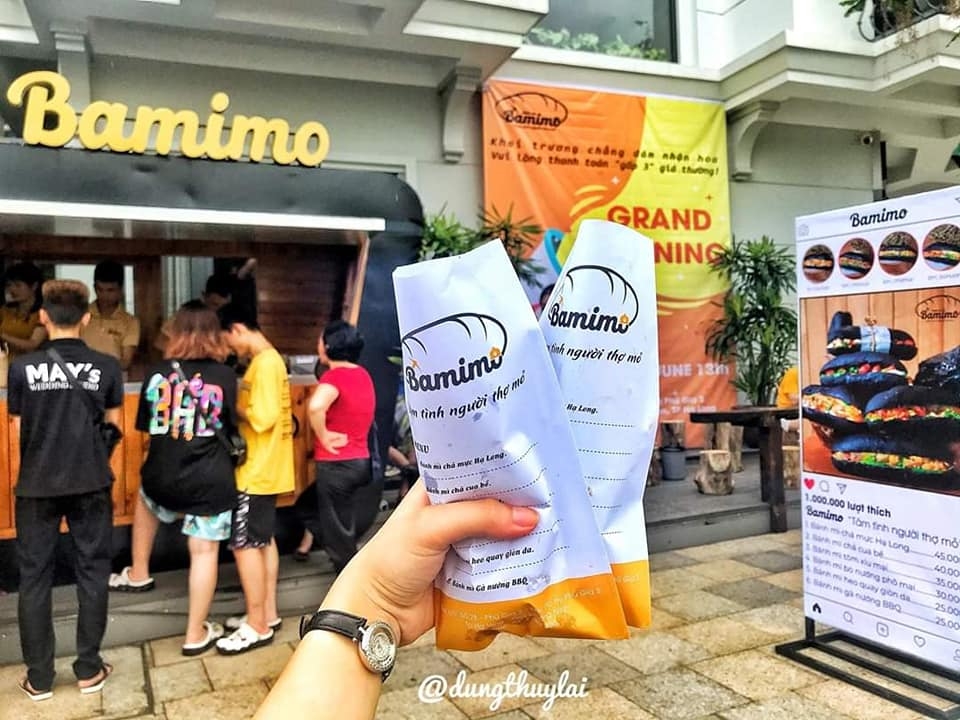 Lines of customers waiting for their serving (Photo: bamimo)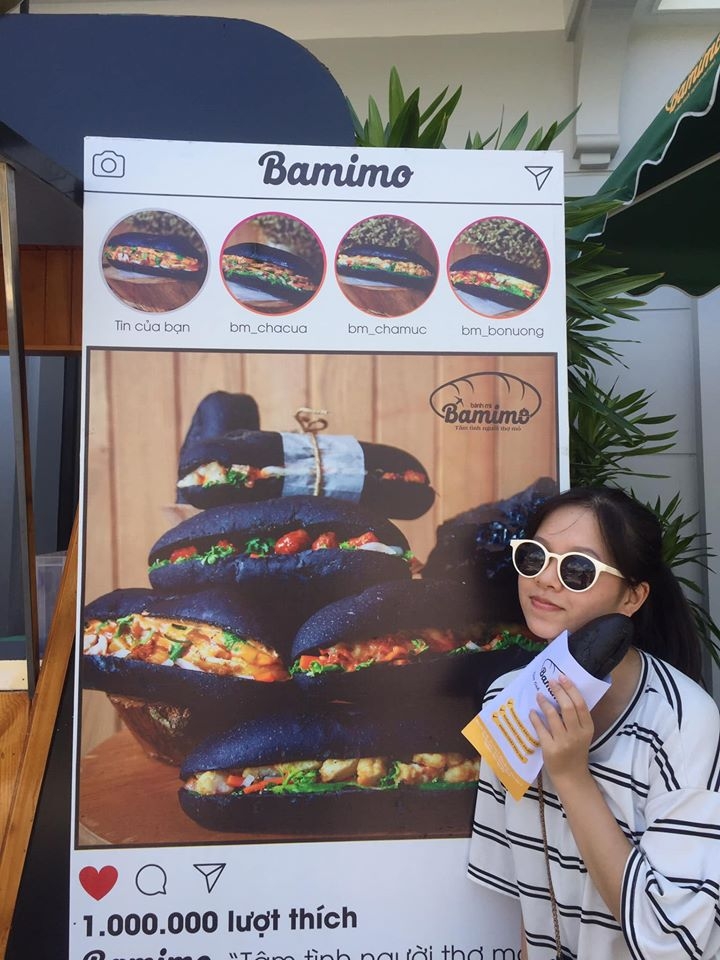 One customer checking in at bamimo (Photo: bamimo)
As one of the most popular street foods in Vietnam, the iconic bread has also been creatively re-shaped into different sizes and colors. Earlier in May, a meter long bread in An Giang which weighs 3kg has caught global attention as one of the world's most bizarre foods. The mini bread, on the other hand, looks incredibly small and cute when placed next to a normal object. The tiny breads are sold in bags, each has around 50 mini loaves. A giant crocodile-shaped bread has also caught attention.
Local bakers also give the bread a new look and taste by coating it with a pink "dress", calling dragon fruit bread. The prestigious US news outlet Business Insider once commented "the bread is fragrant and has the smell of fruit".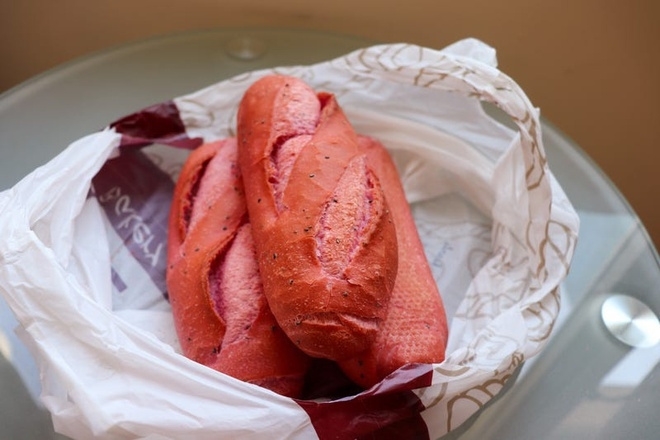 Dragon fruit bread has an attractive pink color (Photo: Zing News)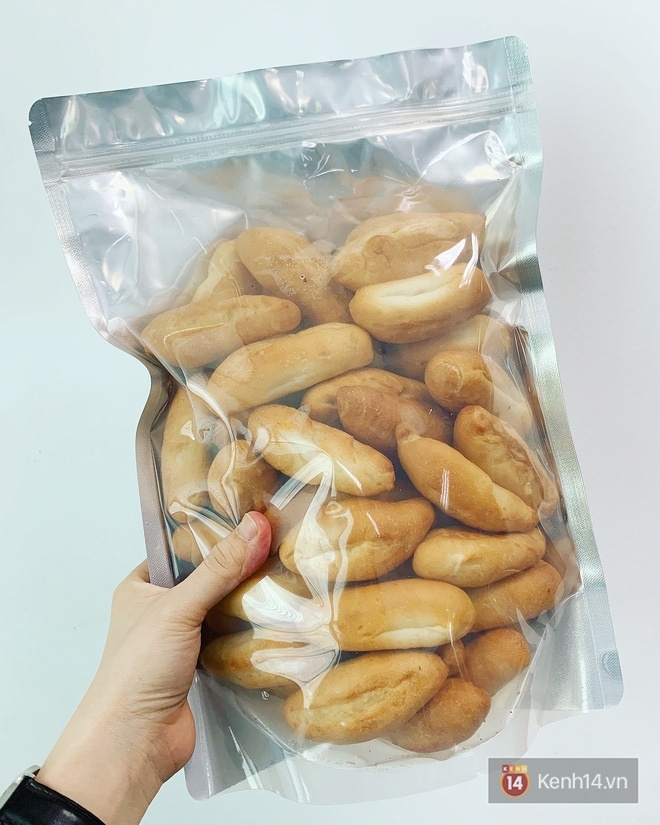 A bag of tiny bread (Photo: Kenh 14)
Giant bread (Photo: Zing news)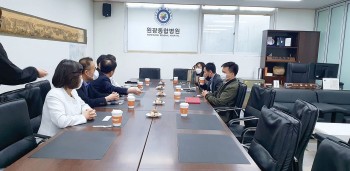 Overseas Vietnamese
A meeting was organized at the Wonkwang Hospital on the provision of medical support for the Vietnamese community in Korea in accordance with the signed cooperation agreement.