Asian Expats Long for Mid-autumn Celebrations in their Home Countries
Many foreigners living in Vietnam feel a sense of homesick as they can't return to their home country to celebrate the Mid-autumn with their loved ones
A South Korean family pays tribute in front of the altar on Chuseok (Mid-autumn day). Illustrative photo: Tagstory
A big festival in South Korea
In South Korea, Mid-autumn is a national holiday as important and celebrative as the Lunar New Year in Vietnam. People from across the country reunite with their families and perform traditional rituals on this occasion.
"On every Mid-autumn day, our family is busy decorating our house, preparing traditional offerings and meet relatives who we haven't seen for months," Kim Hyung-il, a 28-year-old Seoul native, told Zing News.
Kim is living with his mother in HCMC's Binh Thanh district.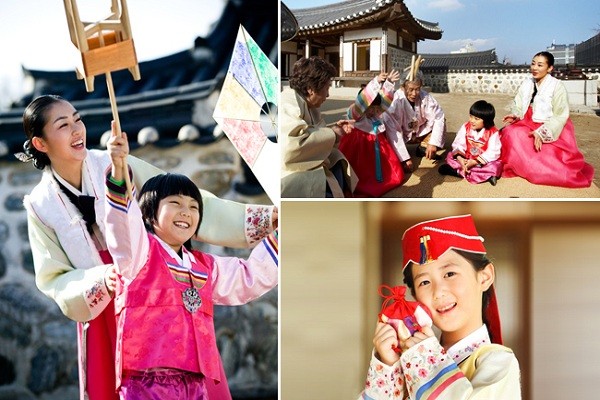 Illustrative photo: Du hoc HFC
Having spent two Mid-autumn seasons in Vietnam, the young Korean said Chuseok (Mid-autumn festival in South Korean) is pretty much the same as the Lunar New Year in Vietnam. Most shop or restaurant owners shut down their business to spend time with family, people from big cities head to their hometowns for a get-together and visit their relatives. Everyone puts on hanbok (South Korean traditional costume) to welcome the occasion.
"Mid-autumn in Vietnam is not as celebratory as in our country. And as the rice harvesting season – which happens only once a year – falls on the same time with Chuseok, the festival is thereby more than just a reunion occasion for us," Kim added.
This year, due to the ongoing social distancing and travel limitations in HCMC, Kim and his mother couldn't prepare a big feast as usual but are still able to order songpyeon, a half-moon-shaped rice iconic cakes for Chuseok festival in South Korea.
"This year, we can only meet my relatives in home country via the smartphone,' Kim said.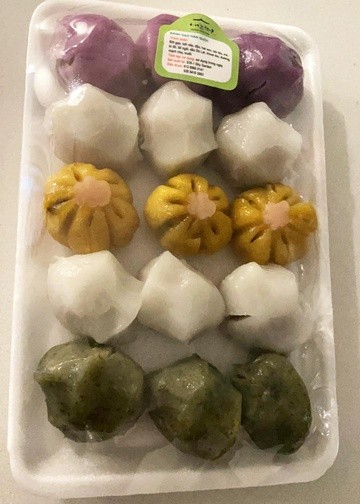 Kim orders songpyeon from the nearby Korean supermarket in HCMC. Photo courtesy of Kim Hyung-il
Full moon night barbecue party of Taiwanese
Hsu Chun Ming, a Taiwanese national, has been living in Vietnam with his wife and kids for 8 years.
Hsu said while Taiwanese enjoy four days off in Mid-autumn, Vietnamese people have none. Even though his family can't light lanterns and fly them into the sky as they used to in Taiwan, they still try to celebrate the occasion as traditional as possible, including the barbeque party.
"After returning home from work, my family starts to prepare for Mid-autumn meals. We've celebrated Mid-autumn for many years in Vietnam and never missed making BBQ," he added.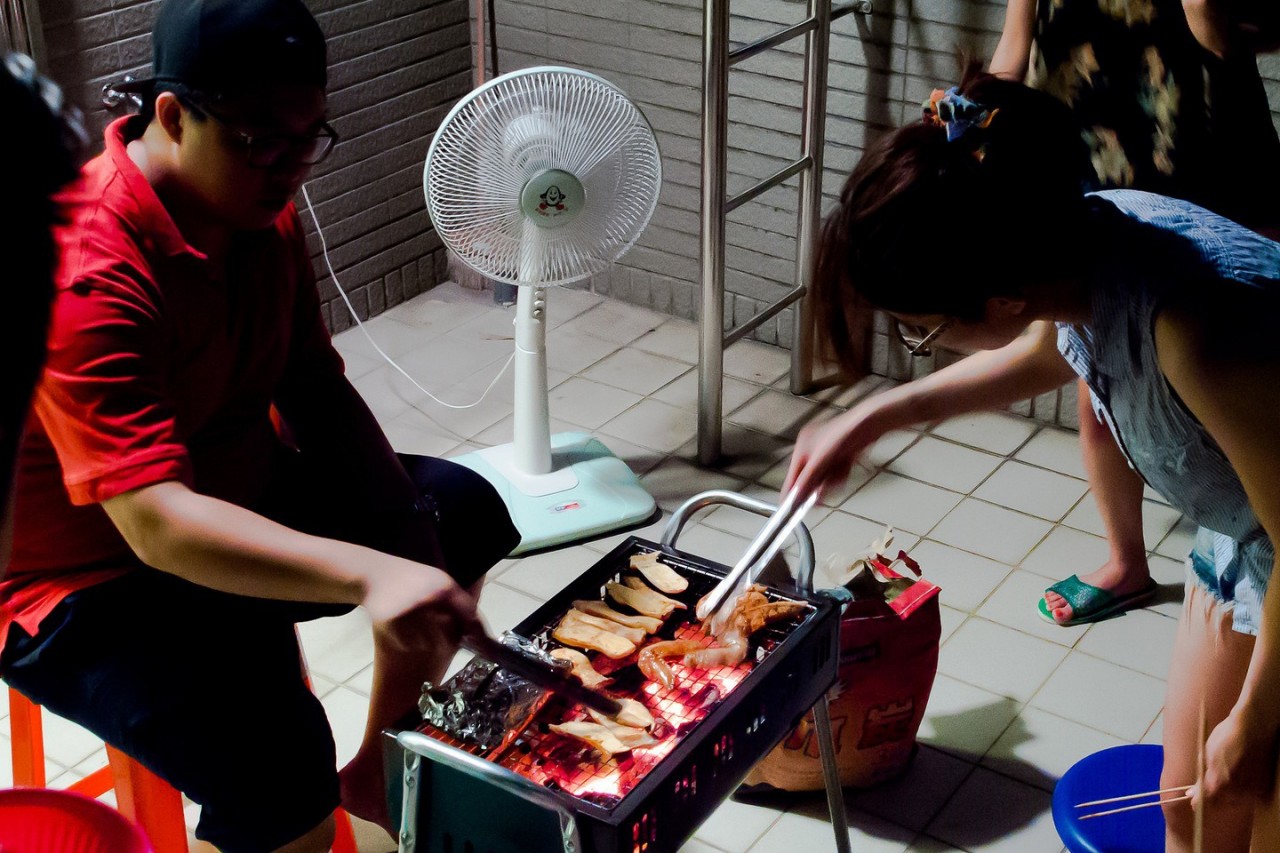 Illustrative photo: Flickr
Taiwanese has the tradition of barbecuing on the full-moon night. The image of family members gathering around the barbecue is said to be a symbol of reunion, happiness, and warmth.
Hsu's family is living in Vinhomes Central Park apartment, Binh Thanh district. This year, children in the neighborhood are given lanterns and allowed to celebrate the full-moon occasion on the balcony.
The expat said Mid-autumn is a reunion time for Taiwanese. However, given the complicated pandemic, he now can only enjoy a "virtual reunion" with his loved ones.
Special Mid-autumn festival during social distancing time
Mid-autumn is also of great significance in the Chinese community.
Daniel Tingcungco, a Filipino expat in HCMC, said some of his Chinese friends in HCMC felt homesick as the Mid-autumn approached.
In Manila, he said, locals often light up the Binondo Chinatown with colorful lanterns, join street parades and dancing. The Chinese Filipino community has a tradition of playing dice and eating mooncakes on Mid-autumn evenings.
However, as HCMC is under the government Directive 16's social distancing order, one of Tingcungco's Chinese friends ordered baked mooncakes and reviewed the photos he took during the occasion in the Philippines.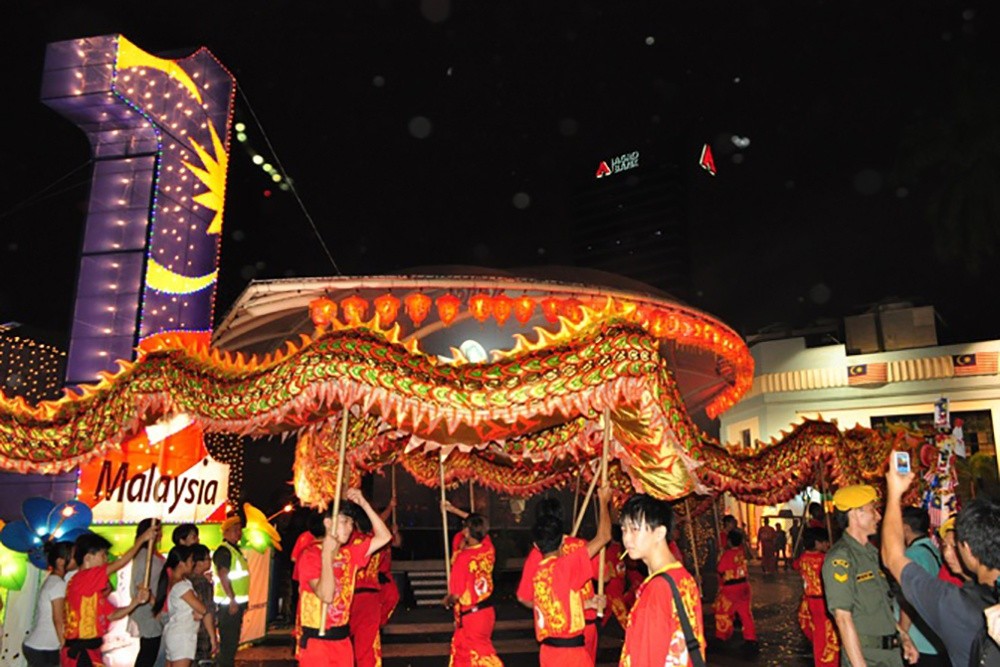 The Chinese origin people in Southeast Asian countries celebrate the Mid-autumn festival. Photo: Tourism Malaysia/ The Star
Photo: Tourism Malaysia/ The Star
Chock Yee Hoong, a Malaysian expat, is less fortunate as he couldn't order any mooncakes.
"Malaysians of Chinese origin often have dinner with their families, decorate and light up lanterns, or go to temples on the festival. We can't do such practices now, even buying mooncakes is difficult now that no shippers accept our orders," the expat was quoted as saying.
The 38-year-old foreigner only had phone calls with his relatives in Malaysia, then had dinner with his wife and kids in his apartment in Thu Duc City.
"When the Covid-19 pandemic is gone and my kids are older, I will take them to the Chinatown in HCMC in Mid-autumn to buy lanterns, mooncakes, which I believe will have more Malaysian Mid-autumn feel," he said.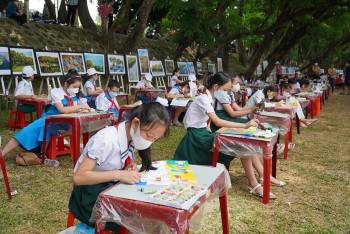 Viet's Home
Child labor exists in more and more sophisticated and unpredictable forms nowadays. In particular, the strong development of the technological revolution is increasing the risk of exploitation and abuse for children.