Can Tho Friendship Union Aids Frontline Forces in Covid-19 Fight
The Can Tho Union of Friendship Organizations donates important medical supplies to local frontline forces.
Le Thi Thanh Giang, president of the Union of Friendship Organizations of Can Tho hands over medical supplies to the locality. Photo: VNT
Le Thi Thanh Giang, president of the Union of Friendship Organizations of the Mekong Delta city of Can Tho recently had a meeting with the Party Committee and People's Committee of Vinh Trinh Commune (Vinh Thanh District, Can Tho City). At the same time, she visited, surveyed and donated medical supplies to frontline forces.
Speaking at the meeting, Giang highly appreciated the Covid-19 prevention and control work of the authorities and people of Vinh Trinh Commune. She suggests that in the time being, the commune's Steering Committee for Covid-19 Prevention and Control will continue to monitor and closely follow the situation in the area and in local border areas to come up with plans to prevent and control the epidemic. In addition, continue to strengthen F0 screening (people testing positive for Covid-19 are classified as F0) in the community, maintain the "green zones" throughout the area, soon return people's lives to a new normal.
In addition, Giang also suggested that Vinh Trinh Commune authorities always uphold the spirit "Each commune and ward must be a fortress, each citizen is a soldier"; regularly pay attention to and promptly settle regulations and policies for the people so locals can actively and voluntarily cooperate in epidemic prevention and control throughout the city.
Immediately after the meeting, the president of Can Tho Friendship Union and local leaders went to field trips to survey the prevention and control posts in the area.
Giang said that in the coming time, the Can Tho Friendship Union will continue to mobilize donors and foreign NGOs to support local necessities and medical supplies for their work; support to ensure food, essential good, health care for people.
The Friendship Union also coordinated with Thai Binh Duong High School to donate 2,500 medical masks, 50 protective clothins, 20 barrels of mineral water to the frontline forces in Vinh Trinh Commune.
The Can Tho Friendship Union is responsible for acting as the focal point for receiving and distributing these supplies to medical facilities and frontline forces against Covid-19 in the city, according to Giang.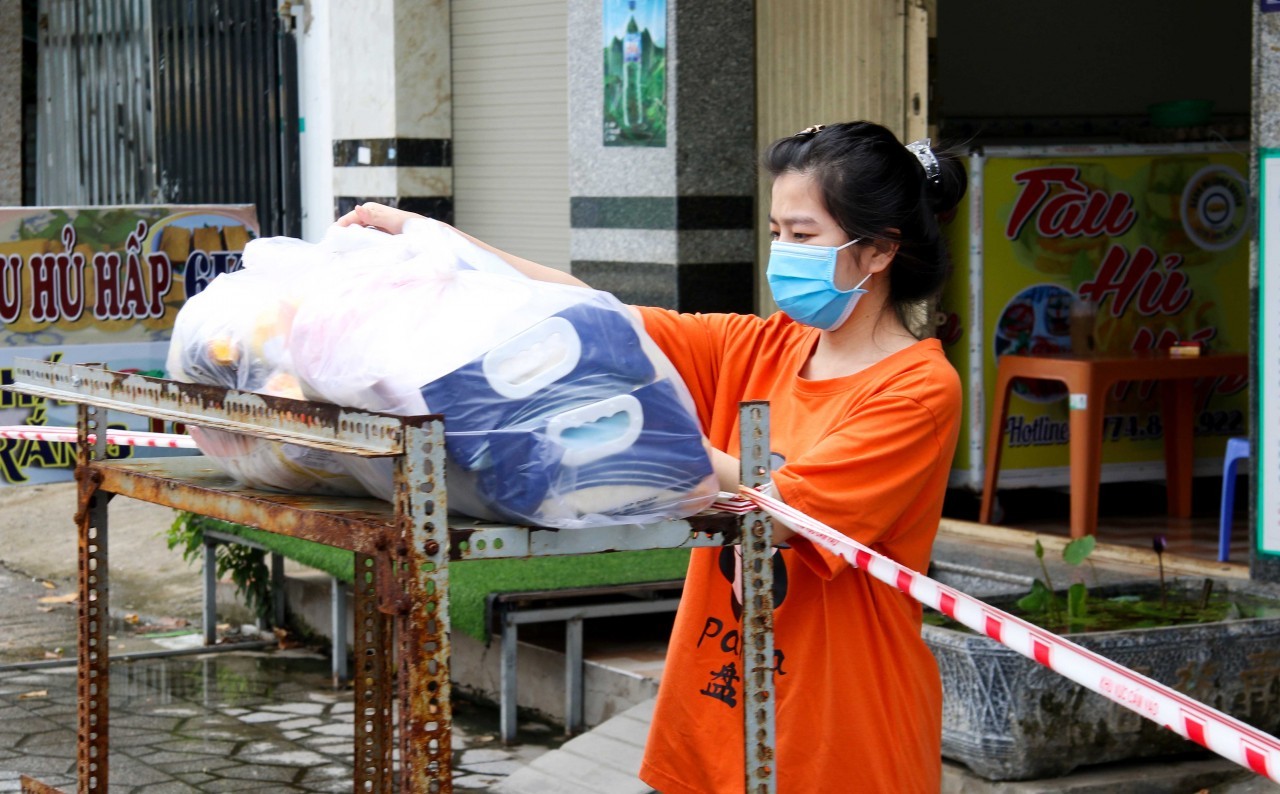 A Cambodian student receives the gift.
Recently, the Ho Chi Minh Communist Youth Union of Can Tho and the municipal Union of Friendship Organizations on Sep. 8 visited and presented gifts to Cambodian students who are affected by the Covid.
The delegation handed over 17 gift packages, each comprising cash and necessities worth VND 1 million (USD 43.97), to Cambodian students of Can Tho University and Can Tho University of Medicine and Pharmacy.
The president of the Union of Friendship Organizations, said the gifts aim to support the Cambodian students stranded in Vietnam due to the pandemic, while nurturing time-tested friendships between people of the two countries.
There are among 60 Cambodian students who are studying in Can Tho city.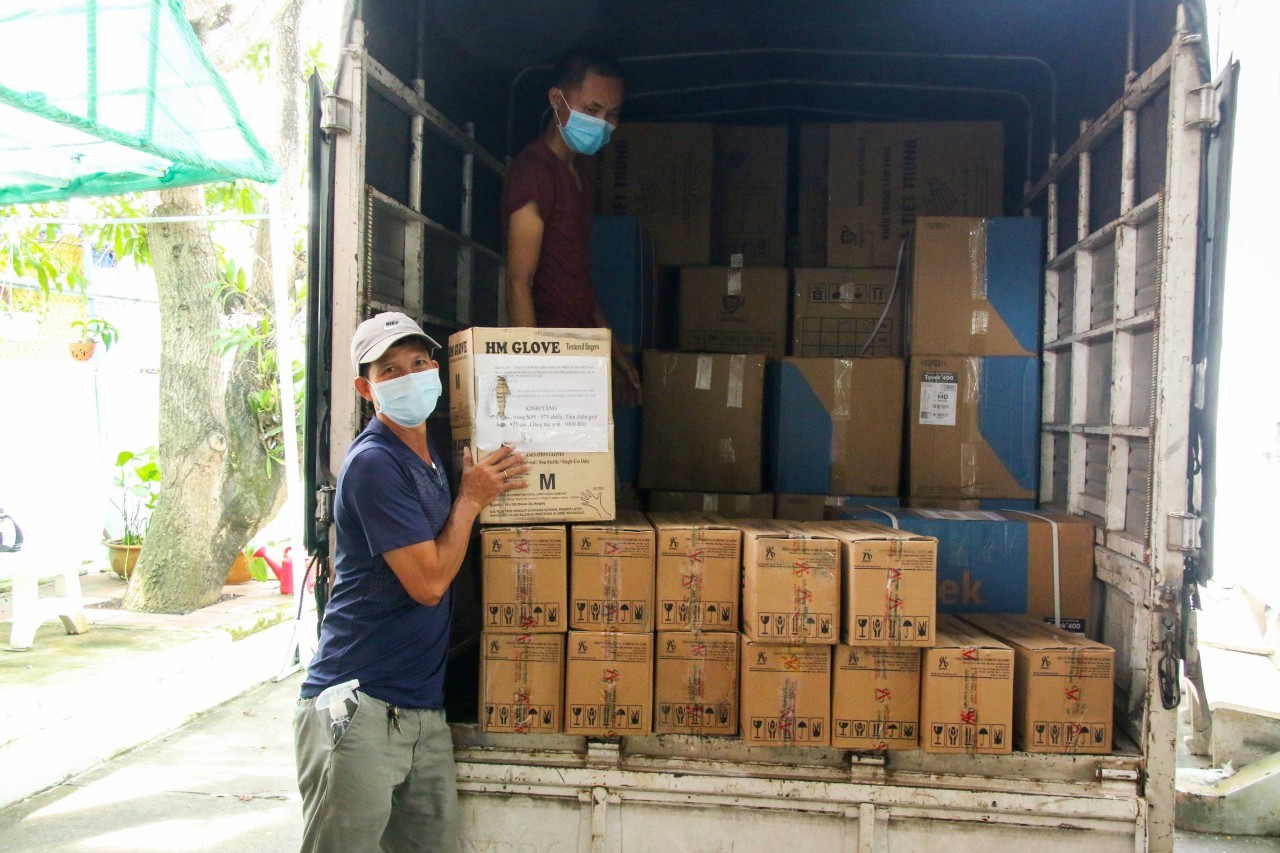 The Union of Friendship Organizations of Can Tho receives medical supplies from World Vision International.
Also, through the support of Union of Friendship Organizations of Can Tho, on the afternoon of Sep. 12, World Vision International (WVI/USA) supported Can Tho City with 1,167 boxes of medical masks, 966 sets of medical protective clothing and 500 bottles of antiseptic water, which worth about USD 14,993.
World Vision is a global Christian humanitarian, development, and advocacy organization that started working in Vietnam in 1988. Since then, World Vision has implemented many relief and development programs, partnering with the Vietnamese government, other NGOs and communities.
In an effort to help people recover from the negative impacts of the Covid-19 pandemic, World Vision Vietnam and local partners have recently distributed animals and breeds to households with difficult situations in the organization's project communes from Ba Thuoc District, Thanh Hoa Province.
More specifically, this distribution included 1,890 chickens and 30 female goats.
This activity is part of World Vision Vietnam's Covid-19 National Response and Recovery Program. Up to now, more than USD 2,894,152 has been disbursed to repair the damages caused by the Covid-19 pandemic on people's lives in World Vision Vietnam's project sites nationwide.