Foreign Teachers Struggle to Stay Afloat As Covid-19 Rages on
As their livelihoods snatched by the Covid-19 pandemic, many foreign teachers are running online classes at cheap rates to survive, while others have left Vietnam
When Daniel Payne left South Africa to take up a teaching job at a school in Ho Chi Minh City in 2019, he envisioned an exciting life with a lot of new friends, fun and adventure.
Now the 31-year-old normally starts his day in the afternoon by looking for job on Facebook, teaching only two online classes a week.
"I lost my job at the school due to the pandemic and now I need more classes to survive this outbreak," he says.
He moved into a cheaper apartment in Tan Phu District earlier this year since he could no longer afford to live in the city center, VNE reported.
"I did not expect this outbreak to be this severe; last year was much better."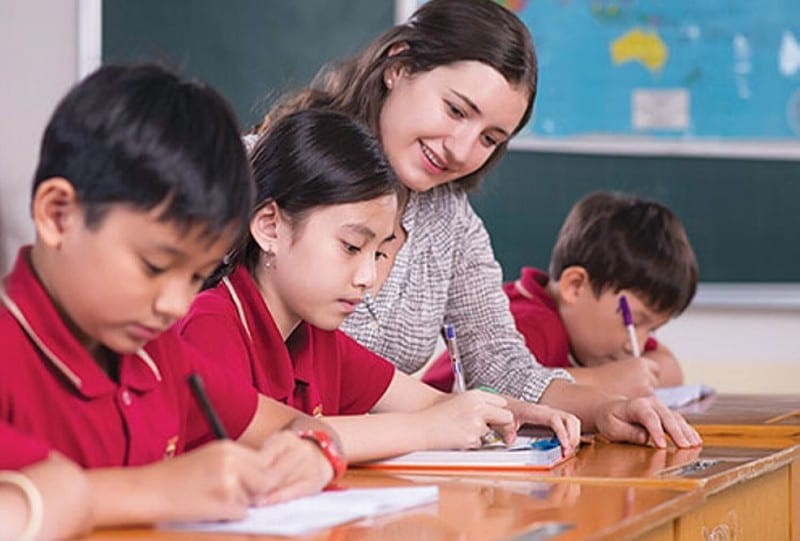 A foreign teacher teaches Vietnamese students. Photo: Vietnam Insider
HCMC, the epicenter of Vietnam's fourth Covid wave, has reported more than 298,000 infections so far.
In a country that was among the world's nine countries that pay the highest salaries to ESL (English as a Second Language) teachers, who could earn up to $2,000 per month, many expat teachers are now in a distressing situation.
As English is an obligatory subject from sixth grade across Vietnam and in large cities like Hanoi and HCMC, many primary schools opt for English programs for students and demand high proficiency. The ESL industry has thrived in Vietnam in recent years, with jobs offering high salaries available all year round.
But the year-long pandemic and prolonged lockdown changed the table, forcing schools and language centers to shut down. Many expat teachers have to teach online to survive while some have left for their home countries, or hunkered down waiting for the lockdown to cease.
Payne offers "trial classes" at VND360,000 ($15.84) per hour for three groups of four, nearly half his former rate.
"Now I teach three classes a week, earning around VND8 million a month..., I use the money to pay my monthly rent and food."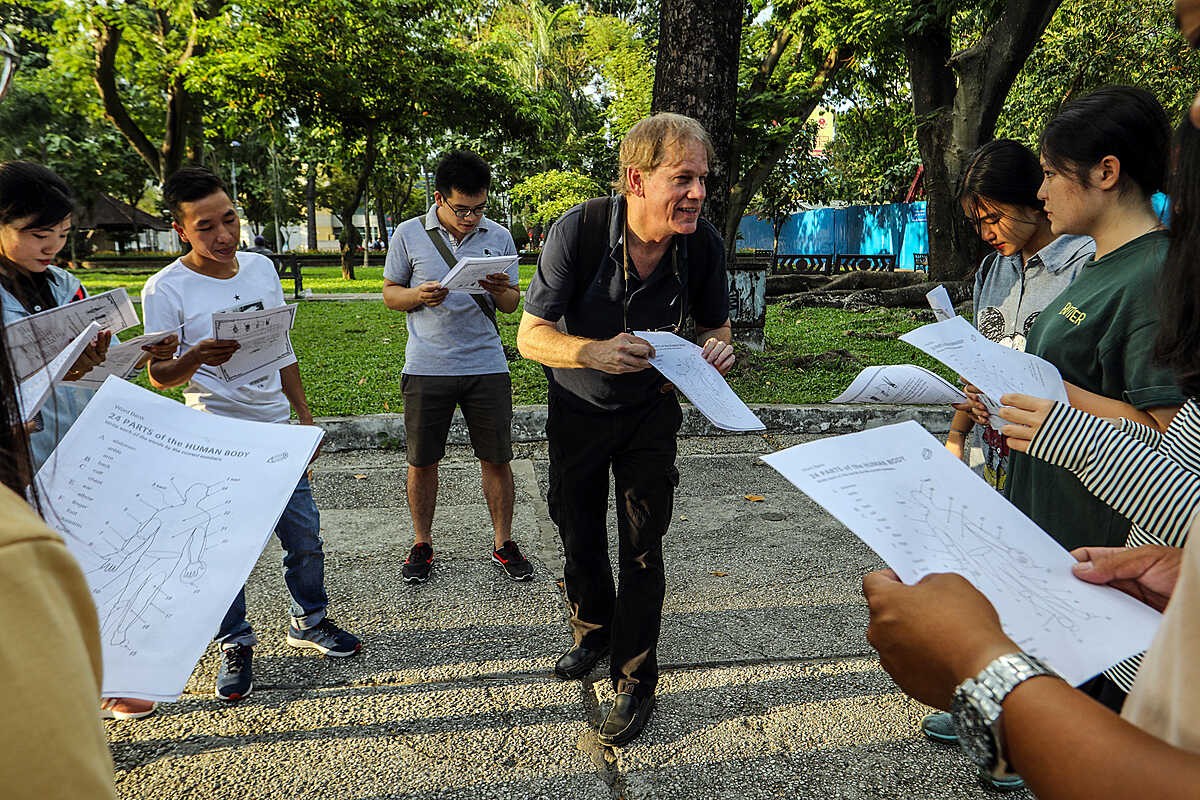 A foreigner teaches English to Vietnamese students at an open park in HCMC in 2018. Photo: VNE
In many Facebook groups for expats and English teachers in Vietnam, several foreigners have sought online students with "promotions" for big groups and cheaper prices.
"Some of my friends have lowered the rate to VND300,000 per hour, but many other teachers opposed this because it would force them to lower their own rates," Payne says, admitting not many of his students care about learning English at the moment because of the raging pandemic.
Most foreign English teachers earned someVND500,000 per hour before the outbreaking starting in April.
Echoing Payne's opinion, Stewart Evans, a Briton living in Hanoi's Tay Ho District, says he has relied on online classes from a local English center, but the weekly teaching hours are not stable since no one wants to pay much for online lessons.
"My employer cut my working hours to three per week, then to nothing."
"Financially I have been bled dry by Covid; I am massively behind on rent and my landlord increased my electricity price," Evens says.
In HCMC's Tan Phu District , Thomas Walter, teacher at several English centers in town, quit teaching when the fourth Covid outbreak started in Vietnam in late April, forcing his centers to close.
To make ends meet, he has helped local students and employees edit their English writing, earning around VND200,000 a piece.
"This job helps me depend less on my savings account, I think the pandemic will be contained next year and children will go to school again, so I will wait for that."
Jahdid Bago, a Filipino working at a school in the northern Son La Province had his salary delayed for three months, and recently returned to his hometown in the Philippines to run online classes for Vietnamese and Chinese students.
Brian Bokram, an English teacher in Hanoi, says, "There is a chance I will have to leave Vietnam if the situation does not get better soon."
CJ van Vuuren, an English teacher in HCMC, says while she has chosen to stay, most colleagues at her school have left the country.
In HCMC expat community groups on Facebook, many foreigners, including English teachers, are selling off their furniture, cookware and other belongings in preparation for leaving the country.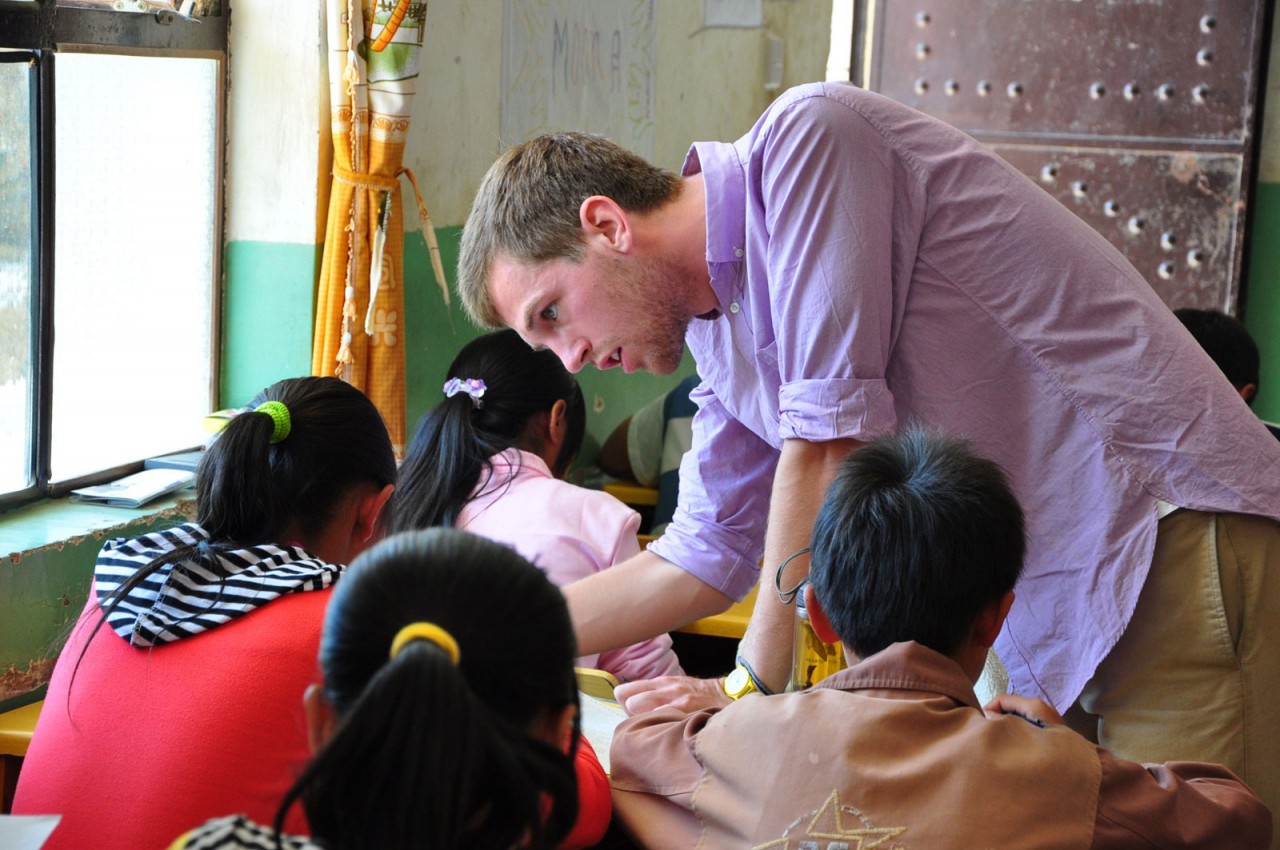 Photo: Vietnam Visa Ebay
While Covid lockdowns have posed challenges for some, others found a silver lining.
Alex Rieger, an American who teaches English to Can Tho University students, says: "I have been in Vietnam for a while, so I can find students for online classes and now my income is almost the same as before the pandemic."
Besides, he feels safe at home with his wife and children amid the current outbreak in Can Tho.
"I love this country and the people here and I think the stringent measures to contain the pandemic are due to the fact that the government really does care about the people's well-being and health," he said.
Brightman, an American teacher in HCMC, says her rate for online classes "has of course gone down a little because it's online."
"But overall I'm secure financially."
She wishes everything would return to normal soon so she and her Vietnamese husband could get their marriage documents formalized and she can reunite with her family in the U.S. after more than two years.
The coronavirus pandemic has also forced many expats from different lines of work to transfer their skills online.
Honey Joy Berdon, 29, a Pilipino singer from HCMC's Thu Duc city, is a case in point. Berdon has been living in Vietnam since 2017. She's a nursery teacher and also a singer at restaurants, hotels, bars, or festive events in HCMC.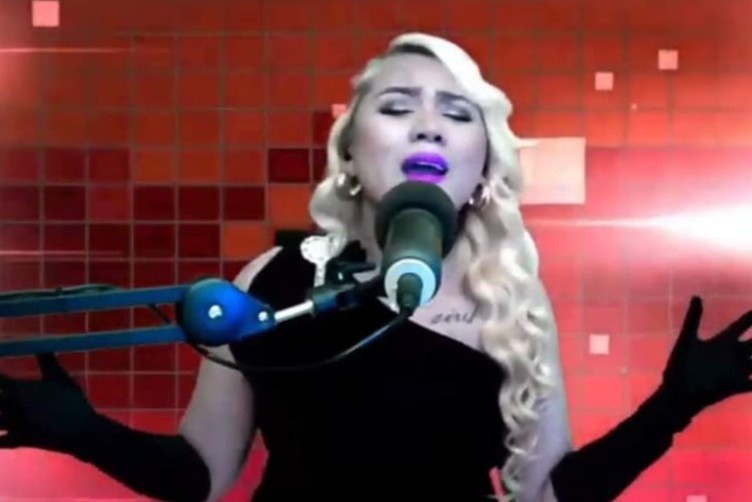 Berdon turns to online performance during the pandemic. Photo courtesy of Honey Joy Berdon
Her jobs, however, were disrupted by the pandemic, leaving her with an unstable income and a lot of free time indoor. She decided to join Sessions Live – an electronic music platform featuring hundreds of artists from around the globe – where she performs virtually three times a week.
One Sessions Live show often lasts for three to four hours, attracting thousands of views. Along with singing requested songs, Berdon said she also engages with her online audience by joking or telling interesting stories. For special shows or events, the Filipino singer often challenges herself with new songs.
"I recently sang online for a funeral. I was so emotional I thought I couldn't finish the song, but I finally did," she said. "This was the first time I sang to bid farewell to a Covi-19 patient who succumbed to the virus. It was an unforgettable memory in my singing career."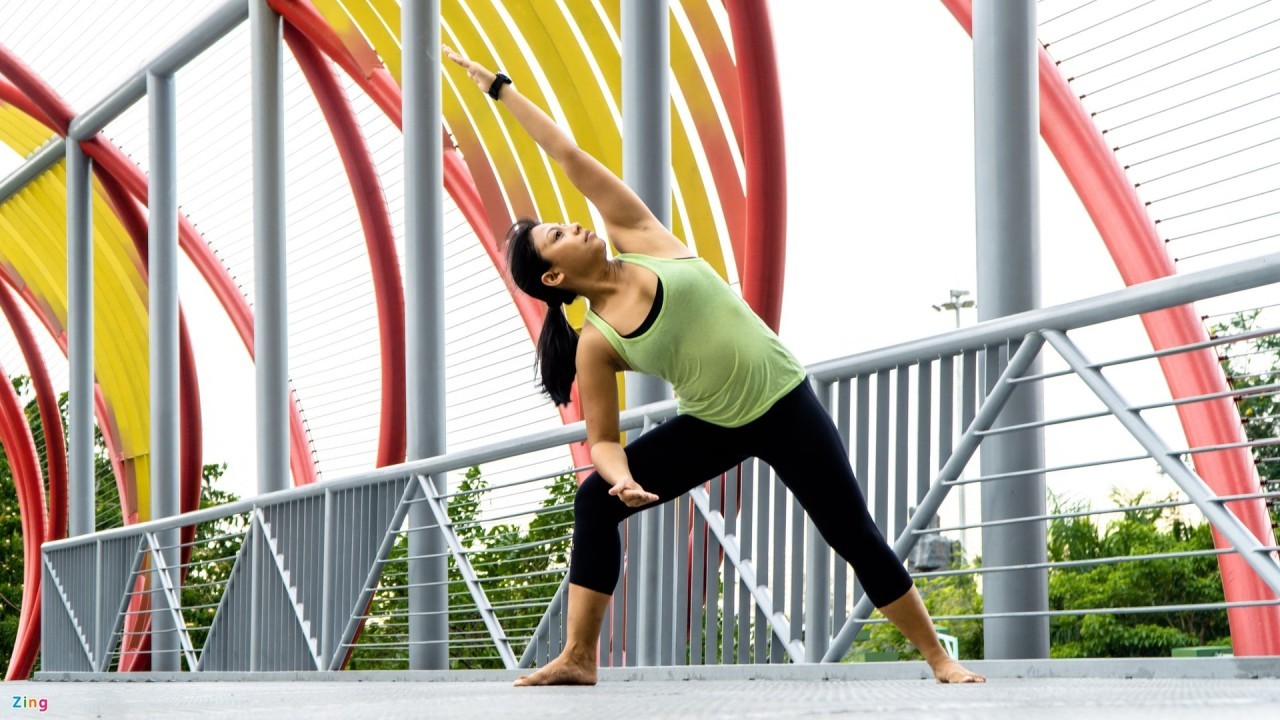 Krizia Clemente is a yoga trainer in HCMC. Photo: Zing News
Meanwhile, Krizia Clemente, 30, is offering free online classes to help other expats in HCMC improve physical and mental well-being during the pandemic.
Clemente is a Pilipino yoga trainer in Ashtanga Yoga Thao Dien center which has remained shut for months following the citywide social distancing order. Thus, the expat said she has been struggling financially and mentally.
To regain balance and optimism in life, Clemente signed up for a 300-hour advanced training course specifically for therapeutic yoga teachers, preparing to open online yoga classes for her students.
"Doing yoga at home is distracting and less effective than at gyms. On top of that, many people find working from home is stressful and exhausted," she added. "Therefore, I believe my yoga classes at weekend will offer a place for other expats to chat, relax and do exercise. This will help them with their health and recharge for a new working week."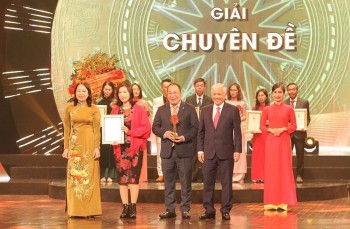 Overseas Vietnamese
VietnamTimes (Viet Nam Union of Friendship Organizations) is a reliable address for overseas Vietnamese to quickly and objectively update political, economic, cultural, and social news. The agency has created a helpful forum and connection between expatriates and the motherland.