By then Vietnam had effectively declared its own emergency and was already clamping down. On Jan. 3, the day before the WHO said there was a cluster of cases – but no deaths – in Wuhan, Vietnam announced some border control measures. On Jan. 22, health authorities began monitoring body temperatures at border gates and started detection and contact tracing, with orders for the mandatory isolation of infected people and anyone they had come into contact with.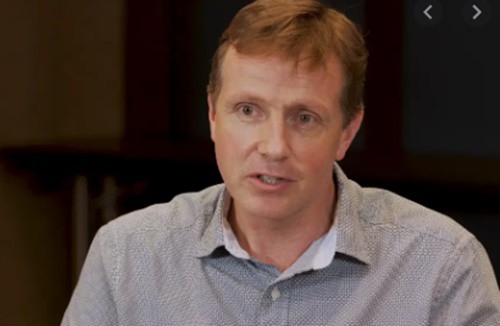 Guy Thwaites is the director of the Oxford University Clinical Research Unit in Vietnam. (Photo: BPI)
By late January, 22 hospitals had been chosen to treat COVID-19 patients. Schools and universities were closed. In early February, all flights from China were stopped. By the end of the month, travellers entering Vietnam from any country with infections went into 14-day quarantine. In late March, the Communist government began locking down the economy, and it stayed shut until April 23.
Another reason for Vietnam's amazing achievements is the government's effective propaganda via social media. The government made generous use of social media starting in early February to educate its citizens about the outbreak and prevention measures, including physical distancing, mask use and hand washing. Its public-information videos, complete with catchy tunes, went viral around the world.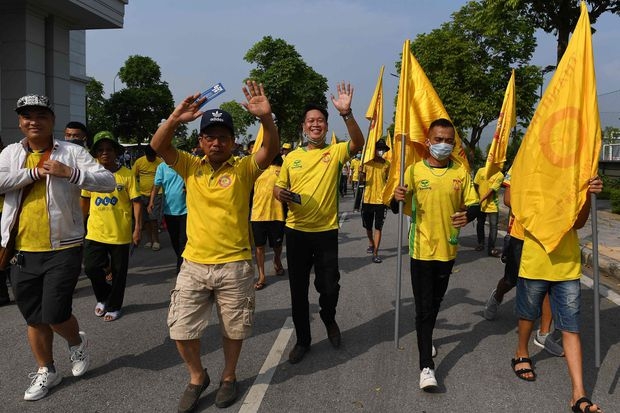 More spectators arrive to watch the soccer match in Hung Yen. (Photo: AFP)
According to the Globe and Mail, a new academic report on Vietnam's response to the pandemic, written by Prof. Thwaites and about 20 doctors and scientists, concluded that the early lockdown plus the extensive testing, contact tracing and mandatory quarantines for people who had come into contact with anyone who had tested positive were behind Vietnam's success in preventing COVID-19 deaths. It said the tracing and quarantine measures were "especially effective given [that] nearly half of those infected did not develop symptoms."
Prof. Thwaites said the tracing effort did not rely on sophisticated technology, such as smartphone apps that detect exposure to anyone who has come into contact with a virus carrier. "There wasn't much technology at all," he said. Also, Prof. Thwaites said Vietnam has a relatively young population, which helped prevent fatalities and contributed to the country's overall success over Covid-19.