Nearly 300 Vietnamese stranded in Canada fly home
Nearly 300 Vietnamese citizens stranded in Canada due to the novel coronavirus (COVID-19) boarded a Vietnam Airlines plane on April 30, departing from Toronto for Quang Ninh, VOV reported on May 1.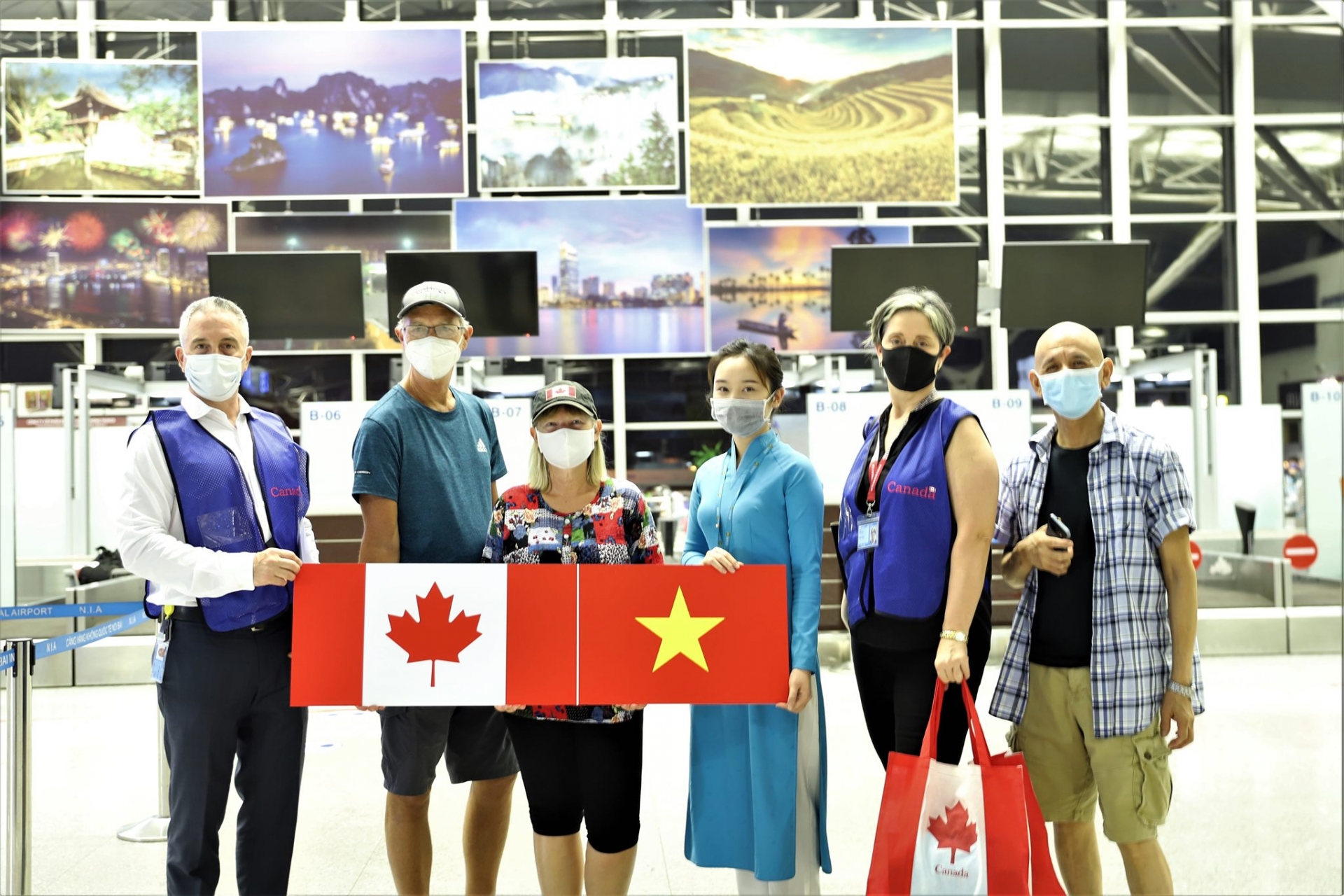 Vietnam Airlines' flight to repatriate Vietnamese citizens from Vietnam has safely landed in Canada with some Canadian citizens on board. Source: Canadian Embassy in Hanoi
Most of the passengers were people under 18, sick people, travelers and students without a temporary residence following the closure of dormitories.
During the suspension of commercial routines between Vietnam and foreign countries due to the COVID-19, the Government has allowed the licensing of a number of single fights to bring home stranded overseas Vietnamese.
All the returnees must be placed in quarantine as soon as they land in the home country to prevent the spread of the coronavirus.
The flight was conducted with support from relevant Vietnamese agencies, the Vietnamese Embassy in Canada and Vietnam Airlines.
The Vietnamese embassy in Ottawa sent officials to Toronto Pearson International Airport to assist the citizens with necessary flight procedures.
Upon landing at Van Don International Airport in Quang Ninh province, all passengers and crew members underwent medical check-ups and were placed in quarantine according to regulations.
Earlier, on its flight from Vietnam to Canada, the aircraft transported several Canadian citizens stranded in Vietnam to their homeland, with assistance from relevant Vietnamese agencies and the Canadian Embassy in Hanoi.
According to Canadian Embassy in Hanoi, Vietnam Airlines will offer a direct flight from Hanoi to Vancouver on May 8.
As of April 30, approximately 806,449 Canadians had been tested for COVID-19 infection, leading to an 53,236 confirmed cases of the disease. As of this date, 3,184 people have died due to COVID-19 in Canada. This statistic shows the total number of COVID-19 cases, deaths, and people tested in Canada as of April 30./.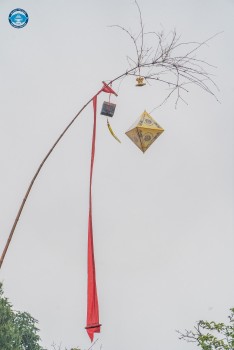 Viet's Home
In the past, the Neu pole (a tall bamboo pole with red garment strips used to ward off evil spirits during the lunar New Year) lowering ceremony at the royal palace of the Nguyen Dynasty was performed to mark the end of the New Year holiday and prepare to enter a new working year.