Cancer Horoscope December 2021: Monthly Predictions for Love, Financial, Career and Health
Cancer Horoscope December 2021: In December, what will be the most important for Cancers is that they take good care of their relationships and affective life.
Cancer Horoscope December 2021. Photo: vietnamtimes.
Monthly Planetary Horoscope
It's the last month of the year, and it wouldn't be 2021 if it didn't have a dramatic ending. This month is coloured by a Venus and Pluto conjunction happening in Capricorn. This happens in your 7th house of intimate relationships, and it could get December to be quite a sensual month.
Whenever Venus and Pluto get together, you know that love is intensified. The only thing you have to be careful with —especially as a Cancer— is getting too clingy or attached to a romantic partner or a close friend at this time. Your passion could blind you to some problems in the relationship, and in many cases, you may be using sensuality or friendliness to distract from some issues that need to be addressed. To be on the positive side of this transit, it's essential to play it cool and go with the flow. Don't get too carried away with the fun and excitement of intimacy, and you'll be able to enjoy love without the side effects.
The New Moon and Solar Eclipse this month happen in Sagittarius. This means the Moon will be in your 6th house, making labour and purpose quite a big concern. Especially as the year ends, reflecting on what you have and haven't achieved this year will be almost inevitable. It's essential to take a lesson from the Moon's book and be receptive during this lunation. Take the time to meditate on answers to your questions about success and failure. If you feel defeated because you didn't get to that big goal by the end of the year, instead of dwelling on it, take this time to assess what you did wrong so you don't repeat the same mistake in the year coming ahead.
Further down the month, we have a Mars and Jupiter square happening between your 5th and 8th house.
The theme of this transit is intensity and pleasure. If the Venus and Pluto conjunction didn't get you, then this Mars and Jupiter square is sure to get you in an indulgent mood. Jupiter tracking through your 8th house got you to think about where to expand and what needs a change in your life. Since Jupiter is in his lasts steps through Aquarius, many of the questions you had earlier in the year are being answered. The excitement that comes with that clarity can spill into all sorts of other endeavours. With Mars getting in the picture, the impetus to go wild and celebrate will be pervasive. Be careful not to go too crazy, but treat yourself to a good end of the year. 2021 hasn't been easy, and you managed to survive it flawlessly.
After Mars is done with his party business, he'll go enter Sagittarius—and therefore, your 6th house— and go conjunct with the South Node of the Moon, Ketu. Though Ketu tends to diminish the power of whatever planet it touches, the fact that Mars will be transiting through the house where it has its joy will counteract that interaction. That being said, the friction between these two energies can be uncomfortable to experience. Be mindful of sports, driving while stressed, and handling sharp objects, because this transit can make you prone to some clumsy moments.
Finally, we have the last Saturn-Uranus square of the year. This series of squares have been happening in your 8th and 11th house. It's likely that due to the sudden events that Uranus can bring into our lives, you've had some significant changes in your circle of friends and alliances. This was likely due to a difference in ideas, or perhaps you've just outgrown your old friends. This last square is here to remind you that not everyone that views the world differently from you has to be left behind. There's a chance of someone from the past coming back, and you should really assess whether the separation was justifiable or not because this could lead to the relationship taking a new form if you're willing to let them back into your life. Take your time thinking about it.
The Full Moon this month will be happening in Gemini and your 12th house. This is not the most pleasant transit to have right before the holidays, but all will be well if you take the time to breathe. Gemini is quite the chatty sign, and the Full Moon can intensify your inner monologues since this is happening in the place of the subconscious. Be patient with yourself, and turn to meditation when necessary.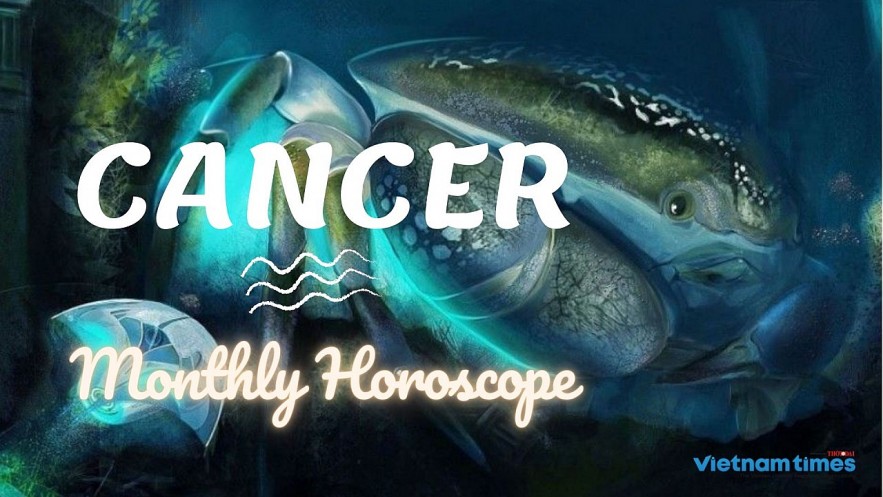 Cancer Monthly Horoscope December 2021. Photo: vietnamtimes.
The year ends on a good note with the long-awaited Jupiter ingress into Pisces. This transit is supposed to bring prosperity and luck to whatever area of your life it shows up at. The best part is that the transit lasts almost through all of 2022. Since this is happening in your 9th house of travel, expansion, and higher learning, you can expect greater ease in those areas throughout the year. Philosophy and faith are also a big part of what the 9th house is all about, so you can enjoy the hope and excitement Jupiter will bring into your outlook in life for the coming year. You are likely already beginning to feel the shift of energies, so get ready for a big upswing.
In December, what will be the most important for Cancers is that they take good care of their relationships and affective life. Most of them will analyze how their year went in general, but mostly as far as relationships and their social life is going, also their romantic experiences.
By being very careful, they will look at every little detail in their existence, appealing to their famous excellent memory and deciding to connect only with what made them happy or at the other extremity, with what brought them tremendous pain.
What they need to remember is that being nostalgic can cut the enthusiasm with which they have started the month. They need to remain joyful because this can bring them great value to their existence.
Also, they need to make sure they have learned from their past mistakes and that they're aware of their successes.
Cancer Monthly Horoscope
The time is beautiful for you, Cancer friend. In the month's beginning, you like to make jokes and prefer to be bold. Analyzing your characteristic hypersensitivity, the month is going to have you feeling nostalgic about what happened in your past and less defensive.
Your exchanges will be fluid. Furthermore, you will be given all sort of new opportunities because the stars want to send you their gifts.
Starting with the 2nd fortnight, you're going to be more ambitious, loud and curious. You will triumph this month, regardless what you may be doing, as both your personal and professional projects will be materialized.
Your feelings will be safe, whereas love will make you feel satisfied. In everyday life, you will go with what your instincts are telling you, which will help you go across some of the barriers of protection you have built.
December will be a month for family gatherings, for being joyful next to your loved ones. You will be given many chances to rejoice because all exchanges are going to be favorable for you. If new projects are coming your way, don't hesitate to undertake them and to believe you're destined for greatness.
It's a beautiful time ahead for you dear Cancer. At the beginning of the month, you are a bit teasing and daring. If we approach the subject of your hypersensitivity, it seems that this month it is a settled story, by deciding to relativize, you are less on the defensive, the exchanges are fluid, new opportunities are presented to you, the stars offer you a real gift.
From the second fortnight, it is your ambition that prevails, without making waves, you are curious. December is the month of triumph. Professional and personal projects materialize. Your feelings are safe, your loves satisfy you fully, you decide to follow your instincts. By trusting your intuitions you break down your barriers of protection. The period is conducive to family reunions, being surrounded by your loved ones gives you immense joy.
December should be a month that you devote entirely to family, friends and reflections on what has already happened. Stop for a moment, rush is not indicated, think seriously about the sensibility of some events or situations that have occurred in your life. With caution approach the shopping, pre-Christmas madness, to reduce the risk of falling into unnecessary confusion in your head.
Only reasonable and wise conduct determines success. Many factors will affect the fact that December will pass you without stress and without unnecessary tension. You will be extraordinarily addicted to your intuition, especially when it comes to your emotional, professional and financial spheres. You will perfectly know how to behave in a given situation, what to say, how and if it is worth entering into any ventures.
Listen to your inner voice, which will effectively tell you how to proceed, especially in the middle of the month will be suggesting you almost flawless solutions.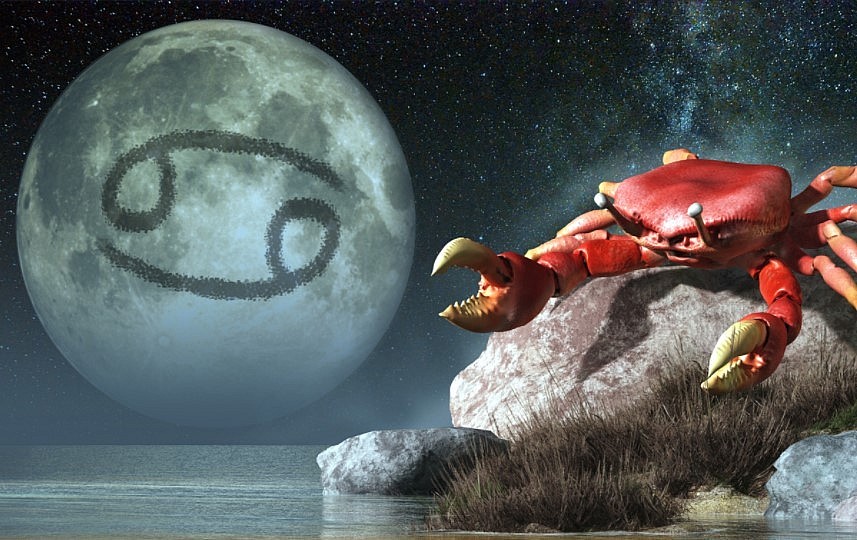 Cancer Horoscope. Photo: indianewsrepublic.
Cancer Monthly Love Horoscope
What's good to know is that you're going to advance according to what your heart dictates. Cancer, if you want your love life to improve, just allow your horizons to broaden. Love seems happy and active this month. On the 21st you begin a yearly love and social peak. Your love planet Saturn is moving forwards and all systems are go when it comes to love. Singles will date more and have happy romantic experiences. Wealth attracts you these days. You're also attracted to people who share your strong family values. Singles have many love opportunities.
When trying to seduce, you will use rather spontaneous statements, so make sure you're not burning all the bridges you have previously built.
At least you will always be given second chances because you know how to be on top of your game. Wanting your relationship to be strong, you will test your partner every step of the way.
All you have hoped for is going to become a reality, so your projects will get to be accomplished. More than this, you will feel secure in your relationship, balanced in love. The holidays will be great, and the month is going to end with you having a lot of energy.
Only during the first 2 weeks, you will be tempted and want to make changes. Just dare to overcome some of the limits that keep you down. The stars will send beautiful encounters your way, some of which will lead to long-lasting and incredible relationships. Your vibe is very good.
Above all, seduction is your motive. You advance according to your desires on the path of your loves. To grow in your love life you decide to broaden your horizons. You seduce, statements are spontaneous and inflamed, be careful not to burn the bridge. You find a second wind. You are in a dazzling form.
You need your relationship to be strong and you rely on your partner to prove it to you. Your hopes are rewarded, you realize your projects, your relationship is secure, the balance of your relationship is assured, it's a little taste of Christmas before the holidays. You end the month with boundless energy.
At the beginning of the month temptations and solicitations are part of the game, it's up to you to manage the limits and not exceed them. The stars make you enjoy beautiful meetings, if some will prove ephemeral, others will be amazing and durable. You are on a good vibration.
There is little cheer for your family welfare this month, in the augury from the stars. There is a distinct possibility that some of you would develop strained relations with your brothers, leading to extremely unpleasant situations. You must draw on your reserves to remain calm and refuse to be provoked into any kind of confrontation.
The family atmosphere would also leave much to be desired and your relations with your maternal relations could particularly come under strain. The affairs of your children would require closer security and you should devote more time and energy to this.
This month the children of many of you may well go on to make significant achievements, since the stars are quite favourably disposed on this score. Those with leadership qualities could become team captains in some sport, or get elected to an important office in their institution.
Students of accountancy would also fare quite well. Those pursuing the fine arts may similarly have an excellent spell of creative activity. In fact, most of them would fare quite well in their studies or extra- curricular activities. There is little doubt that at least some of you would set some records.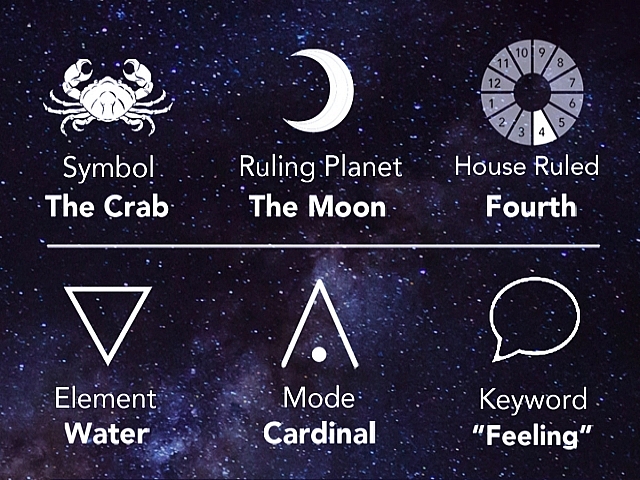 Cancer Horoscope. Photo: Fashiondioxide.
Cancer Monthly Money Horoscope
When it comes to Cancer money horoscope, they will use their savings to make some of their dreams come true. Since they haven't indulged in a while, they should just spoil themselves in December. Spending on life's pleasures won't have their bank accounts getting emptied.
Nothing very encouraging about your financial prospects this month in the augury from the stars. Any dispute or litigation that you might be involved in would almost certainly be decided against you. You must work hard to get the decision deferred on any such dispute to a later and more favourable period.
There is every chance that any pending loan applications or a new proposal for fresh advances from a bank would not be approved or delayed on one count or the other. Further, the climate would not be congenial for the investment or the launching of new projects. There could easily get struck. Artists of all descriptions are unlikely to fare very well, and it would be a wise policy for them to make provisions for a lean period.
This is a month for earning through work and service. There is good luck in finance, but you work for it. Work creates the luck. On the 21st your financial planet moves into Capricorn. You become more conservative in finance, which is no bad thing. Where in the past few months you were attracted to the 'quick buck', now you seem to abhor it. Your financial judgement is sound. You take a slow, methodical, step-by-step approach to wealth now. If you invest, it is for the long term. Your social connections are very important financially from the 21st onwards.
Cancer Monthly Career Horoscope
This month you have every chance of doing quite well in your field of activity. In an atmosphere of an extremely pleasant sort, completely free of tension, you would pursue your goals and realize the expected gains. Your acts could well bring about qualities of leadership, which will enable you to get work done efficiently and with the utmost speed.
Your life could be further enriched by your association with learned people of spiritual stature. Such interaction would give a very pleasant and desirable dimension to your life. An excellent month, during which you could really make a mark in your field.
An excellent month during which your educational prospects look good since the stars are in a mood to bless you. Technical students would have good reason to be satisfied with their performance. In fact, many of them may score some notable success in some technical endeavours demanding dexterity and skill.
Those pursuing languages and journalism would also have much cause for satisfaction with their performance. Those of you studying accountancy of any variety would perform in a outstanding manner. There is further good news in that, those sitting for competitive examinations would also fare quite well.
Both Cancers with a job and those who are unemployed will receive good news this month. They will be able to differentiate the good from the bad, not to mention they're going to be ready to make sacrifices in order to turn their dreams into reality.
Everything will be possible for them this month, even if things won't happen easily. Those Cancers who want to continue with their projects need to take advantage of this favorable time period.
There will be no shortage when it comes to finding a job. It can easily be said December is their month, which means that if they were wanting to make important decisions, they should go ahead and do it because luck is on their side.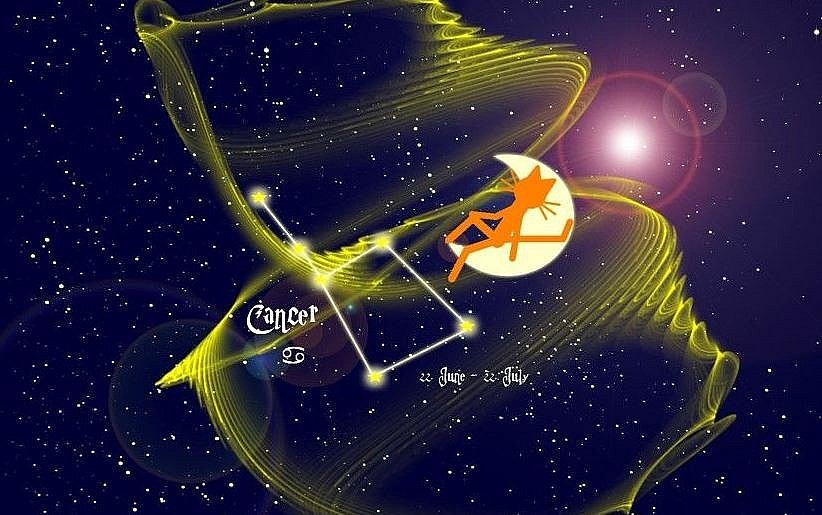 Cancer Zodiac Sign. Photo: wallpapertag.
Cancer Monthly Health Horoscope
The stars have put up a protective shield as it were to keep disease away from you. In the coming period, you should be able to remain quite fit most of the time. There are grounds, however, for you to be careful about any sudden fever or inflammation, which must be promptly treated. This done, you can forget about any further consequences. There will be none.
The environment also will be the key factor in controlling your state of health. Nothing untoward is indicated, but you might as well remain careful about staying away from unpleasant places and people. Some care of the sort indicated should see you fare well during this month.
Some Cancers will feel fatigued after a year of hard work, so they will seem down. They need to take some time off and travel with their loved ones, for relaxation purposes of course.
Those of them who have weight problems should start dieting, only after talking with a nutritionist or a doctor first. If spending time in places where the sun is always up, they should use protection because if they don't, they may develop some skin illnesses.
Health needs some attention after the 21st. Again, there is nothing serious afoot, just short-term stress caused by the short-term planets. So, rest and relax more. Don't allow yourself to get overtired. Enhance the health in the ways mentioned in the yearly report.
Best Days Overall: 1, 2, 10, 11, 19, 20, 21, 29, 30
Most Stressful Days Overall: 5, 6, 12, 13, 27, 28
Best Days for Love: 5, 6, 7, 8, 14, 15, 17, 18, 24, 25, 27, 28
Best Days for Money: 3, 4, 8, 9, 12, 13, 18, 22, 23, 24, 28
Best Days for Career: 1, 2, 11, 12, 13, 22, 23
Important numbers: 1, 2, 13
December important dates: 1, 10, 14, 19, 22
Horoscope December special note:
"A certain person from the nearest circle will feel that you are in a much better mood now and that you will be able to calm down and stay a little bit isolated. Beware of people who are chatty, because they effectively drown out your inner voices and searches."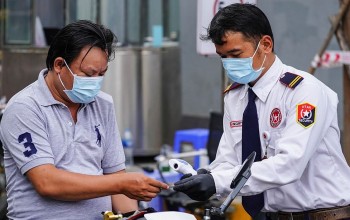 National
More than 1.12 million vaccine doses were administered in Vietnam on October 24. The country has now inoculated more than 74 million doses of vaccine to date, with over 21.46 million people fully vaccinated.