Cancer Horoscope October 2021: Monthly Predictions for Love, Financial, Career and Health
Cancer Horoscope September 2021: In October, Cancers are going to be more talkative and sparkling, as they will have the child living within them waking up.
Monthly Planetary Horoscope
Health still needs attention until the 22nd. Review our discussion of this last month. You should see a dramatic improvement in health after that date. Perhaps some therapist, pill or herb will get the credit, but the truth is that the planetary power will shift in your favour. The other things were just side effects of this.
Your 4th family house is still powerful until the 22nd. You spend on the home, but you can earn from here as well. There is good family support this month. Family connections are playing an important role in finance. You gain a deeper psychological understanding of money – and this helps you financially. It is still a good period for making repairs or undertaking renovations of the home. (Again, allow extra time for these things.)
The love life is improving this month. Saturn, your love planet, starts to move forward on the 11th and he is receiving very nice aspects. There is more romantic and social clarity now. A stuck relationship starts moving forward. Those already in relationships have an easier time as well – the beloved is feeling better. After the 11th it is safe to make important love decisions.
Retrograde activity among the planets will drop precipitously this month. We begin the month with 60 per cent of the planets retrograde, but end it with only 20 per cent retrograde. Events in the world and in your life start moving forward. There is faster progress to your goals.
Your 5th house of fun and creativity becomes powerful from the 22nd onwards and you begin another personal pleasure peak. A fun month. You're very involved with children and children figures in your life. You're earning money in happy ways and spending on happy things. Probably you're spending more on the children or children figures, but they can inspire you to earn more and, if they are of appropriate age, can be materially supportive in turn. The financial planet in the 5th house makes you more speculative. Generally, there is more luck in speculations under this aspect, but avoid these things on the 29th and 30th.
The family as a whole prospers, especially a parent or parent figure, from the 22nd onwards. Siblings and sibling figures prosper until the 22nd. (Things are OK after that too, but the prosperity is stronger before the 22nd than afterwards.)
Though this is not a strong career month there is a happy career experience on the 17th and 18th. The 14th and 15th bring an increase in earnings.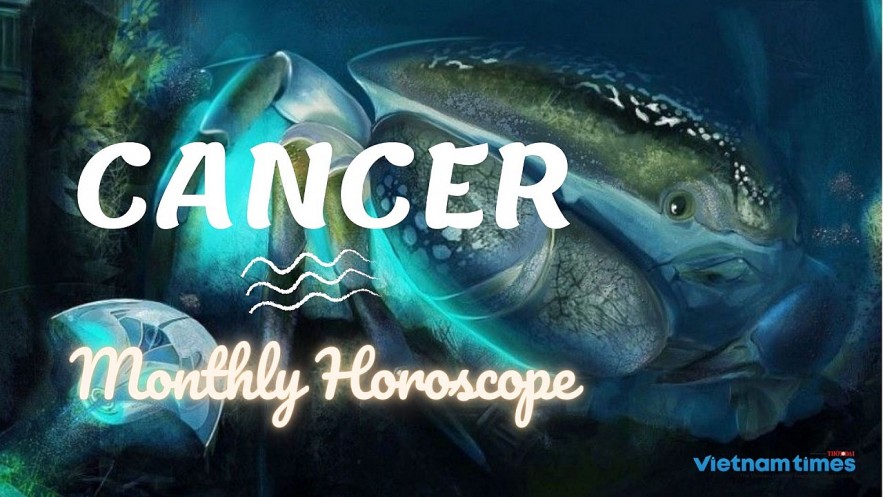 Cancer Monthly Horoscope October 2021. Photo: vietnamtimes.
Cancer Monthly Horoscope
October 2021 Cancer Horoscope predicts that you will be successful in executing new ventures. You should not be deterred by any hurdles you may face. Use this to reflect on your actions. Suggestions from family members will be helpful. The second fortnight is auspicious for starting new projects. Cancer personality will come across good opportunities for getting into attractive relationships during the commencement of the month. There will be success through good communication and a bold approach.
If we look beyond your health problems, then the month of October will turn out to be great for all the other aspects of your life. Hence, you are advised to remain extremely careful about your health. With regards to your professional life, this month will be full of prosperity and happiness. The sources of your income will increase. A promotion or bonus is also on the cards.
With regards to students belonging to this sign, this month has some mixed results in store. Consequently, you will have to work with extra caution and diligence. For business and property related matters, the time will be quite fruitful. The domestic atmosphere will be blissful. Health of your parents must be taken care of. The love life and married life of Cancer natives will get enhanced during October 2021. Overall speaking, this will be a very profitable time for you.
Optimism and strength will be the words of the day for them, not to mention they'll be very optimistic about their future. You will have your heart telling you to take on new adventures, even if your brain will tell you that you mustn't be too crazy. It would be a good idea to listen to what your head has to say, as being the most rebellious figure doesn't suit you. Allow yourself to be awakened but remained down-to-earth.
When it comes to work, Cancers are going to spend their time with their colleagues who are of their opposite sex, people with whom they have never collaborated before. This will help them be more effective and productive at work. The rewards for their efforts will arrive when the month will end. Personal finances will be good, but many Cancers will realize they're spending more than they're making. However, this doesn't mean they will have less than usually in their wallet.
Cancer Monthly Love Horoscope
Pluto is going to begin a direct phase in the 8th House of Gemini, on October 3rd, when it will end a series of inner transformations, encouraging Cancers to be more trusting with the people they care about the most.
While Ceres and Jupiter are going to remain in the 6th House of Gemini, Crabs who happen to be with someone will expand their relationship and discover they have more things in common with their partner. This month will be adventurous and romantic.
Those who are in a love relationship may come across an extremely favourable time during October 2021. Ketu, the planet is currently situated in your fifth house, because of which you may fall prey to misunderstandings and doubts. There are chances of some clashes taking place between you and your partner. But there is no need to worry as those difficulties will not last very long as after the 2nd of October the significator of love, Venus will move into your fifth house.
This is the time when all the problems will come to an end successfully. Couples who are in love will try to understand each other in a better manner. The compatibility will also increase. You will get ample amounts of time to spend with your partner.
However, the second half of the month may turn out to be somewhat turbulent. Your family members may get to know about your love life and post facts for your love. Clashes or challenges may remain a part of your love life during this time. It can also have a direct impact on your love life.
Cancer Zodiac Sign. Photo: wallpapertag.
If we talk about married relations, then this time will prove to be quite favourable. The presence of Saturn and Jupiter in your seventh house will increase the compatibility between the two of you. Both of you will understand your responsibilities towards each other and also your family and will stand by each other.
Consequently, the love between the two of you will also increase. When the need arises, your life partner will also support your business or your professional life. Overall speaking, you will make the most of your conjugal life during the month of October in the year 2021.
With regards to domestic prosperity and happiness, this month has some mixed results in store for you. The fourth house is considered to be the house of happiness and family members which is under the presence of Mercury and Venus. Both of these planets will bring lots of happiness to your family life. You may decide to re-decorate your house once again. Health of your parents will remain in high spirits and you will acquire their blessings. You will remain in a happy state of mind.
During the initial half of the month, you may help out your younger siblings economically which will provide improvements to your existing structure and reputation within the family. As far as married natives are concerned, they may face some problems on account of their children but they will be resolved very soon.
However during the latter half of the month, you may suffer from mental stress. The presence of Sun and Mars in your fourth house may create some problems in your household. There are also chances of your parents' health getting deteriorated in this duration of time. Try to stick to your family members and solve the problems together.
Cancer compatibility will help to find new relationships this month. If necessary, you can seek help from your friends and relatives to get into partnerships. After the 18th, romance will dominate in addition to your other obligations.
Married couples will have astral support and can decide what they want in their marital life to improve happiness. You will get whatever you wish. The period after the second week will be more dynamic for pregnancy.
Single persons should not allow family matters to prevent them from getting into love alliances. The beginning of the month is favorable for love. The month is very much promising for matters of love.
Monthly 2021 horoscope for family matters presents a rosy picture. Stellar configurations are positive and this will bring happiness and harmony to the family environment. Relationship with seniors and other members will not pose any problems. Financially also this month promises to be an excellent one. Children will be extremely benefited by the happy family environment. Even the stars are very propitious and this will help the academic growth of children. Relationship with seniors and family members will be congenial. If they are studying commerce and fine arts, they will do very well in their courses.
Cancer Monthly Money Horoscope
2021 October forecast for Cancer zodiac individuals is very much depressing for the financials of business people. Even traders and exporters will face problems and fail to meet their routine financial liabilities. Fine arts practitioners and traders will fail to thrive in their fields.
Astral configurations are not advantageous and any expansion plans for business should be postponed. Speculations and investments will not give the desired profits. Financial help will not be available from the institutions when necessary.
It's important that you're careful. In October, Cancers will be very happy, but as a result of their infatuation, they may forget all about their work responsibilities. Many of them will be with their head in the clouds, only thinking about their partner.
This means they need to come back to Earth and pay more attention to their career objectives. When it comes to money, they need to save more, even if they happen to be spending only on home and family.
It's very likely you will start a home business and earn some more with the help of your loved ones. It won't be difficult for you to attract your income, whether this will come in the form of game earnings, or debts being paid back to you. Besides, if you are a parent, your children are going to come up with ideas on how to easily make more money.
From an economic point of view this month will prove to be quite profitable for you. The initial half of the month will be especially beneficial. Many of your tasks will get done on account of the help provided by the government in power. New sources of income may be made available to you.
If you earn money from the government sector, then there are chances of acquiring a great amount of profits. You will have the zeal to start something fresh and new and receive the support of your friends, family members and close ones in this. On account of your personal efforts, success will be yours ultimately. The larger your efforts are, the larger will be the profits.
When the planet Venus enters your fifth house, the sources of your income may increase along with your luxuries and comforts. You may gift something to your family members and get something in return. During the second half of the month, Mars will remain posited in your fourth house and aspect your eleventh house because of its success will be acquired in property related matters.
You may also be given access to an immovable property. With the aid provided by your friends, new sources of income might be made available for you but you should weigh the pros and cons before going ahead with such an opportunity. Do not forget to seek the guidance of some experienced personnel.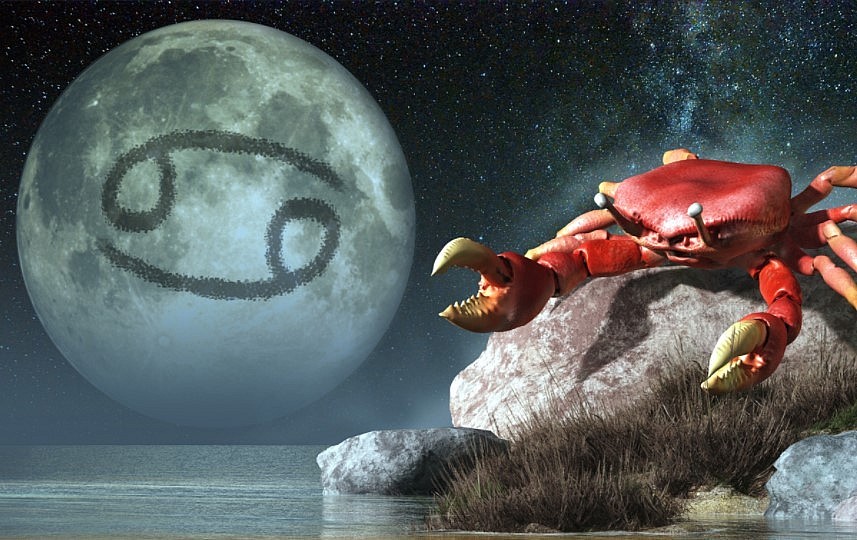 Cancer Horoscope. Photo: indianewsrepublic.
Cancer Monthly Career Horoscope
2021 Cancer horoscope for career prospects predicts exceedingly propitious times. Planetary positions are beneficial and this will maintain a good environment in the workplace. Relationships with colleagues and seniors will be cordial and this will help you in achieving your targets. You can also expect good financial benefits. You will have enough time to engage in charitable activities and religious engagements. There will be opportunities to enhance your professional capabilities.
If we talk about your professional life then the month of October will prove to be very fruitful for you. At the very beginning of the month, the aspection of Mercury and Venus in your tenth house and the conjunction of your sixth house lord, Jupiter with Saturn in your seventh house will create some very great prospects for you at your workplace. You will remain busy with your work because of which you will be praised. There are also chances of a promotion.
However both the planets Venus and Mercury will be changing signs at the beginning of the month but they will only have positive results in store for you. On 17 October 2021, the planet Sun will move into the zodiac sign Libra. The royal planet will also keep aspecting your tenth house. During this period, there will be a new zeal in you to accomplish all of your targets. Afterwards on 22nd October 2021, the red planet Mars will also move into your fourth house and aspect the tenth house.
The conjunction of Jupiter and Saturn in the seventh house at the very beginning of the month and the presence of Sun and Mars in the third house along with Rahu in your 11th house will create great prospects for your business. You can begin working on a new task. You will acquire the support of everyone because of which your business will touch great heights of success. Overall speaking, this month will be quite favourable with regards to one's professional life.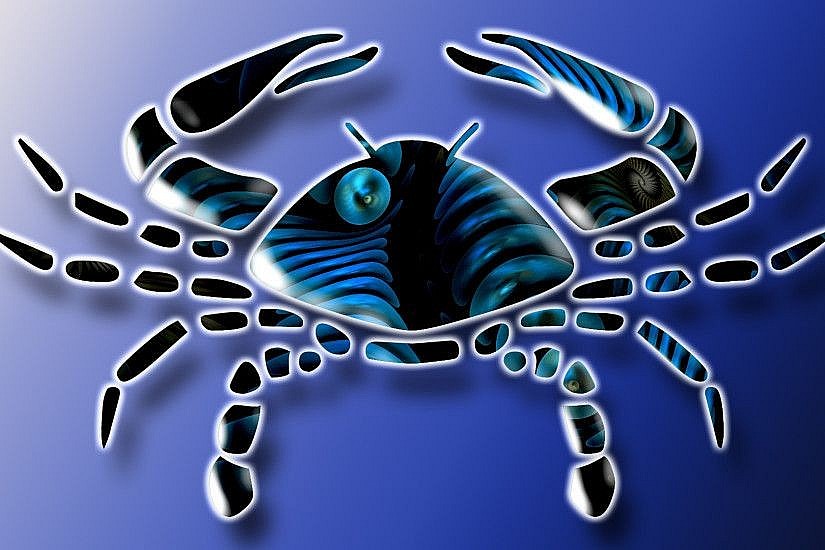 Cancer Zodiac Sign. Photo: wallpapertag.
Cancer Monthly Health Horoscope
Seeing they will be happy and calm this month, Cancers won't have too many health problems. However, the fact that they tend to overindulge in food doesn't do them any good, especially if they happen to be overweight.
What they need to do is to pay attention to their diet by avoiding sweets, dough and cakes. At the same time, they need to keep their head on their shoulders as much as they can, seeing they're more prone to accidents because their head is always in the clouds.
Coming to your health, then the month of October does not have many bad but also quite good results in store. Hence, this month will offer mixed results in terms of health. Your existing health problems will decrease in the first half of the month.
A few improvements will be seen. But make sure to remain alert and cautious with regards to your well being, as the improvements may not last very long. Maintain a healthy lifestyle. Saturn, the ruling lord of the seventh and eighth house, and Vrihaspati or Jupiter, the ruling lord of your sixth house, are conjuncting in the seventh house. It is pointing towards the arrival of new diseases.
In such a situation, a late diagnosis may turn out to be harmful,for you so stay alert from the very beginning. Seek the guidance of an experienced medical professional, upon the occurrence of a mild health problem. Avoid taking trips if they are not necessary. Taking the aid of Yoga and exercise etc. will be very much beneficial for you and they will put an end to your problems instantly.
October 2021 Cancer horoscope foretells marvelous prospects for health. Star aspects are beneficial and there will not be any major health issues. Chronic ailments will be suppressed and small health hazards can be cured by attending to them promptly. It is necessary to maintain your fitness level by resorting to good exercise programs and good diet habits. Stress levels should be kept to the bare minimum with the help of meditation and sports activities.
Best Days Overall: 8, 9, 16, 17, 26, 27
Most Stressful Days Overall: 5, 6, 12, 13, 18, 19, 20
Best Days for Love: 5, 10, 12, 13, 14, 18, 19, 23, 29, 30
Best Days for Money: 1, 2, 5, 6, 7, 14, 15, 24, 25, 26, 28, 29, 30
Best Days for Career: 5, 6, 14, 15, 18, 19, 20, 24, 25, 31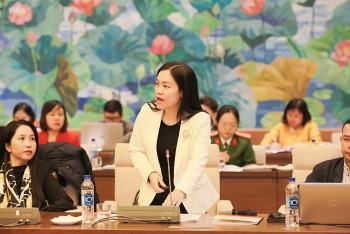 Friendship
Doan Thu Huyen, Vietnam Country Director for Campaign for Tobacco-Free Kids, made the statement at the "Child Downing Prevention" seminar.