Cancer Horoscope February 2022: Monthly Predictions for Love, Financial, Career and Health
Cancer Horoscope February 2022: February 2022 will be the time in which Cancer should focus on family relationships and emotional stability. Thanks to achieving family harmony, you will be able to implement other plans, which is why a good atmosphere among family members is crucial for you.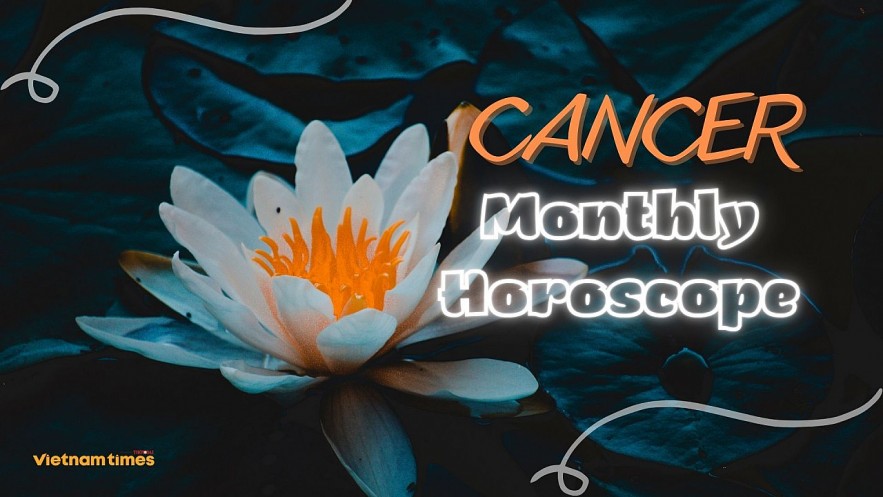 Cancer Horoscope February 2022. Photo: vietnamtimes.
Monthly Planetary Horoscope
By this point, Cancers are no strange to some relational instability. With Pluto's slow transit through your 7th house of relationships, you all have likely been forced to address some power imbalances either in romantic relationships or any other type of intimate association. January might've been quite the rerun of these themes, with the Venus and Mercury retrograde happening in that same house. While February 2022 is still packing some of that good old drama, the good news is that this will be the tail end of arguments and misunderstandings that might've taken place in the previous month.
According to gotohoroscope, we start February quite pleasantly as Mercury stations direct on the 3rd, putting an end to its retrograde cycle. This station lasts a couple of days, and that would be an excellent time to have a frank conversation with your partner. If you already had "the talk" last month and you feel like avoiding conflict like a good Cancer would don't let the fear stop you. This transit brings a substantial amount of clarity to speech and understanding, so even if you feel like you're just repeating yourself, it's likely your partner will actually get it this time. This is even more true for the Cancers born after sunset and who are 26, 38, 50, and 62. If you check all of the criteria listed above, it would even be a good idea to make clear plans on how to work on the relationship on a day-to-day basis. If either of you has a spiritual practice, this transit could also bring you closer together through communal faith and prayer.
The Cancers born in the morning don't miss out on this opportunity, however. On the same day, the Sun and Saturn will conjoin in your 8th house, pointing at an alternate route to resolve the tension. This is the place that represents your partner's finances and resources, and this conjunction could be pointing towards the acquisition of support or even allyship to prominent figures. This could mean your partner gets a raise or makes other career advancements putting them in a good mood—especially if they work with science somehow. Take advantage of this surge of good fortune to get them when they're in a good mood. Just be careful not to rain on their parade.
Further down the month, the astrological love birds Venus and Mars will conjoin in your 7th house, keeping up with the focus on relationships this month. This transit starts on the 15th and lasts all the way to the month's end. This can be somewhat of an unstable transit, especially for those of you born during the day. This is because while Venus tries to unite, Mars stands for the opposite. This could likely be pointing that even though conflict will be much smoother this month, given all the insightful and heartfelt conversation being shared between you and your partner, some annoyances and bickering might still be present. This transit will be significantly intensified towards the end of the month as Pluto joins both Mars and Venus in triple conjunction. This hints that the problem likely stems from both parties trying to wear the pants in the relationship simultaneously. The critical thing to remember here is that healthy relationships are those where both parties know when it's time to give orders and when it's time to listen. The only thing determining the outcome of this instability will be both your abilities to aim for equity, not superiority.
Intimate relationships are not the only theme of the month, however. On the 16th, the Full Moon in Leo happening in your 2nd house can be quite promising, especially for those of you who have your Moon in Leo natally and are 25, 37, 49, or 61 and are born during the day. However, since Saturn holds somewhat of an influence this month, this victory might not be quite as rewarding as expected— though that doesn't mean it won't be welcomed. The 2nd house is your house of finances and resources, and Saturn will be opposing it in your 8th house, which is often linked with taxes and bills. While the chance for material gain is definitely there, it will likely have to go towards clearing a debt and paying bills. Which is not so bad, at the end of the day.
After this Full Moon, you may notice an increase of a financial and business focus as Mercury and Uranus square each other in your 8th and 11th house. This transit is all about overcoming obstacles through sheer intelligence, and since, as we discussed, some bills will likely get cleared by the Full Moon, this transit points at what comes after investments. This transit happens on the 24th and will probably be the trigger of some peculiar investments and alliances. You may even find a business partner.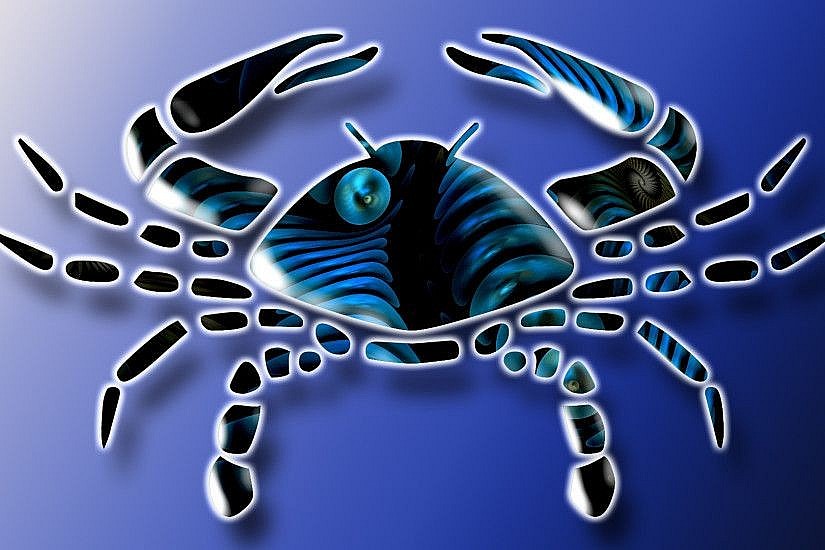 Cancer Zodiac Sign. Photo: wallpapertag.
Cancer Monthly Horoscope
February 2022 will be the time in which Cancer should focus on family relationships and emotional stability. Thanks to achieving family harmony, you will be able to implement other plans, which is why a good atmosphere among family members is crucial for you. In February Cancer will achieve their goals slowly and thanks to their support. The location of Saturn will make the Cancer in its operation extremely scrupulous.
February is a good time to contemplate; it is worth thinking about your behaviour because reflecting on the past will help you build a better future. If you are looking for a job, February is the perfect time to send applications because many potential employers will invite you for an interview. All major investment decisions should be made at the beginning of the month. Do not be afraid to listen to speculation and risk in investments because carelessness this time can bring a lot of profit.
However, invest in such a way that no deduction appears on your account at the end of the February period. The system of planets in February 2022 will be very disadvantageous for Cancer , and many relationships can be destroyed. Absolutely avoid making decisions about things that will have long-term consequences because you will unconsciously take on commitments that will affect your life over the years. Do not rush to break up a relationship.
A single Cancer should not do anything by force or against themselves. A lot of exercising and a healthy diet will give the Cancer a spurt of energy. At the end of the month, in particular, it is worth avoiding unhealthy food because eating it may bring stomach problems. It is also worth reducing alcohol consumption.
As reported by free horoscope, you take everything for granted and it is hard to make you adopt a more flexible behavior. Your way of showing the direction to follow is sometimes authoritarian. Do you feel that you need to put some order in your surroundings? Fortunately, your natural aptitude for human relations is coupled with a sense of negotiation. So much the better, Neptune supports you and gives you enough imagination so that you can make risky but effective projects. You could also win with flying colors, in an area where you are an expert: education, community work, real estate. Do not hide if you are greeted with applause. On the 12th, you are reluctant to leave your home. It's true that you like to be tucked under the covers when it's cold outside!
You can forget about your sorrows by counting your blessings. Cancer February 2022 horoscope reminds you, people are facing different types of problems daily and what matters is how they handle them. A calm personality in times of trouble is important. Focus your mind on positive activities.
Stop spending your day counting what you have not achieved. Always be grateful for what you have or have not achieved. Cancer horoscope 2022 foretells many achievements from opportunities that await you in life. Live one day at a time as you work for your goals. Appreciate your achievements because you have worked hard for them.
If you've been painstakingly postponing vacation planning, then February will be the perfect month to get to it. This is now the best time to go out and stay with your family. However, it is not advisable to make any important financial decisions, because through holiday and distraction you can perceive everything in a pink where it is not normally. It will be much more sensible if you focus all your attention on friends and related entertainment that will bring a lot of joy into your life.
Cancer compatibility suggests that love life will be highly romantic with good communication due to the influence of Venus. Marital life will be quite affectionate and full of new ideas. There will be good cooperation during the second half of the month. Singles should focus on their social circuit to find love partners. You may get into confirmed relationships if you make more attempts during the first half of the month. More socializing is the key foretell 2022 horoscopes!
Cancer Monthly Love Horoscope
Being stuck on an obsolete feeling prevents you from moving forward. Yet you are in the best time to turn one page and write another. The fact of just watching and letting come, cultivates your wait-and-see side and it gives you conflicting feelings. On the 3rd and 4th, stay tuned to your body, it is the best barometer of your emotions. You have certain affinities on all levels, but you refuse so often to admit your wrongs that your partner might get bored. This month you have all the odds in your favor for him/her to hear your needs, remember to put the forms. It's not that complicated!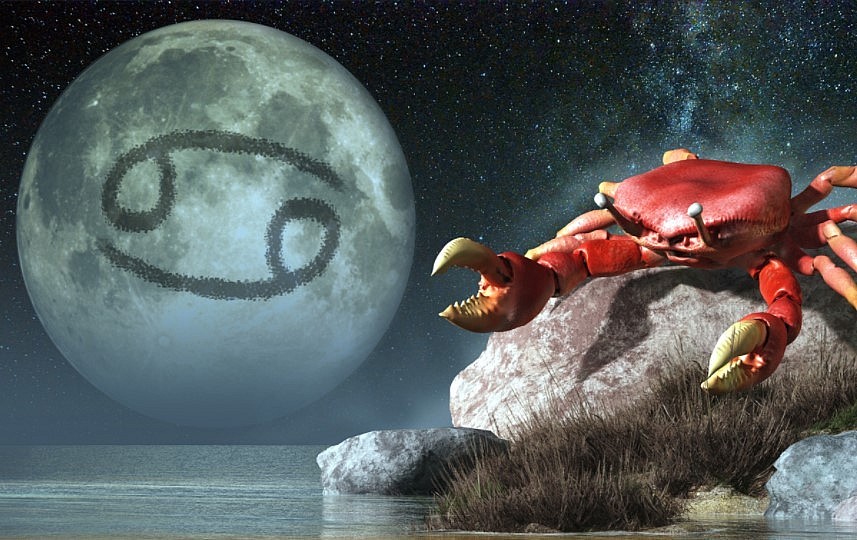 Cancer Horoscope. Photo: indianewsrepublic.
You are one of those who are spoiled by the economic situation. Luck may be there, but it's mostly the way you go that is remarkable. You do not have to force the line to be interested in you. Even if you do not set foot outside, others come to you.
According to horoscope 2022, you may find a compatible partner this month and may even think of marriage. Your family will support your choice and decisions. Try to make sure that you don't let your lover go due to some silly misunderstanding. You will be looking great this month, and you will feel positive about your future. Your lover won't be able to refuse your proposal.
According to sunsigns, Cancer horoscope for February 2022 foretells that you should commit to your marriage every day. By doing this, your feelings will follow your commitment. Choose how to love your spouse or partner and not because of sex. Every day, choose to love your spouse or partner despite their shortcomings.
Even in your busy schedule, create time to be with people in your relationships. Be willing to turn off TVs, radios, phones and all distractions to have a physical connection with your loved ones. Cancer zodiac 2022 tells you to devise fun things to do with your partner. There will come a time when your loved ones will matter, so make them your top priority now. Cancer birthday is a time to celebrate with important people in your life. Allow your loved ones to enjoy your blessings.
2022 monthly horoscope predictions for family matters are not encouraging due to adverse planetary aspects. Harmony will be missing and there will be frequent conflicts and arguments. This may affect your marital bliss and you may have to make serious efforts to keep the marriage alive. Children will be affected very much and their studies will take a hit. There are chances of physical injury to children due to their mischievous disposition. They should be kept on a tight leash and their studies and activities should be regularly monitored.
2022 monthly astrology predicts a moment of pure love in your family. Be kind to one another, spend time together and serve one another in your family. Never regret the time that you have been away from your family. If your spouse wants to have, a child talks about it. Have a monthly or yearly celebration that brings you together as a family. 2022 astrology foretells that your family is a gift that will last forever. Enjoy your pregnancy because you have been praying for it. Your family is not just an important thing to you. It is your everything.
Cancer Monthly Money Horoscope
On the financial side, be vigilant and impose a strict regime on your finances, because with the fast planets circulating on your finances, you are able to buy a lot of useless things, which unfortunately, would put you in the embarrassment.
2022 February forecast for Gemini zodiac predicts a sordid time for the financials of businessmen and traders. Even people indulging in creative pursuits will not be able to make any financial gains. Your savings will come to your rescue in meeting routine expenses. You should avoid starting new projects and investments as they are likely to be non-starters. It is advisable to postpone your plans to a later date.
There can be a lack of money, and you may feel perplexed. But you can suddenly get wealthy if you put in hard work and effort. Expenses seem to be high, and financial situation will not be very encouraging. Make some provisions for the difficult time ahead. Keep some money as you may need it for an unexpected expense in your family this month. You need to be vigilant.
February astrology 2022 encourages you to be cautious about your spending when your income goes down. You may need to pause some leisure activities until when your income goes up. The finance horoscope for 2022 wants you to avoid feeling broke by cutting spending if you deal with reduced income.
Cancer Monthly Career Horoscope
Jupiter continues to offer you opportunities that are likely to make you evolve or meet your expectations. However, this month, it is possible that you have some doubts about your abilities to assume them. Cancer! If you want to end the routine, it's time to seize the chance that passes and to trust your qualities and talents!
February will bring Cancer a certain amount of self-confidence, especially at work. You will no longer be afraid to say what you like and what you don't, thanks to which your superiors will start to perceive you as equal. During this period, you will surprise yourself with your creativity and fresh ideas at work and in your personal life.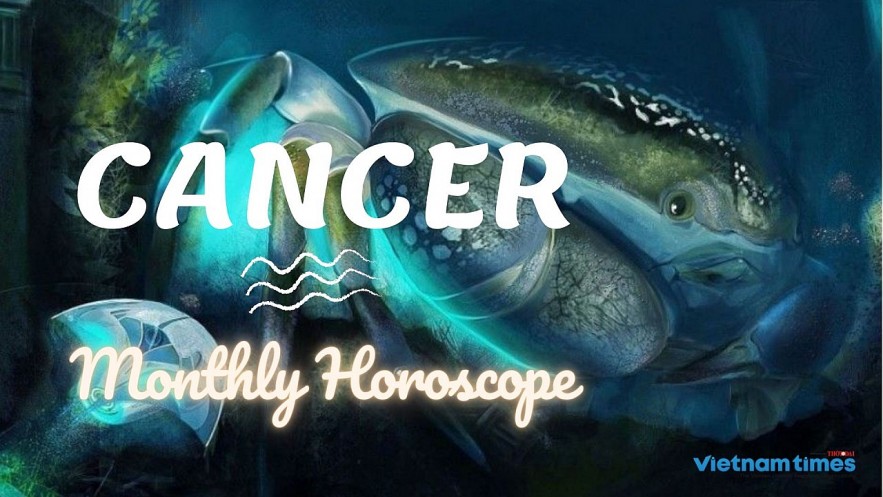 Cancer Monthly Horoscope February 2022. Photo: vietnamtimes.
February will mean success for Cancers, mainly thanks to Jupiter's strong influence. You will stand out in the workplace, and your superiors will be very satisfied with the ideas you present. However, your success will also bring more responsibility. Don't be afraid to accept it.
Your career success will be reflected in your private life as well, and everything will go smoothly. Take advantage of this prosperous period and take your partner somewhere on a trip or just take a break and make time for one another. You both deserve it.
This month may bring challenges in your job, but also some answers to your questions that you've had for some time now. You may get a promotion, but you may not be satisfied with what is offered to you. Some contacts in another company may help you expand your thinking of problems and solutions. Share with your boss whatever is on your mind, or else it can grow into a big issue.
Business will not be encouraging this month. You can get into trouble with your business partners and will be unable to reach your business goals, but if you use your financial and business management skills, you can get some good deals. A friend may also cheat you over money, so refrain from doing business with your close friends. There can be some losses if you think of quick gains.
Cancer career February 2022 star sign tells you to work hard to gain experience in your career. As a career starter, accept to start from what you are being offered now. Successful people also started their careers from somewhere without a big office and office assistants. Experience is what will expose you to more opportunities as you grow in your career.
Cancer Monthly Health Horoscope
During this period, you will surprise yourself with your creativity and fresh ideas at work and in your personal life. Therefore, take advantage of this and do not be afraid to experiment with furnishings or even with your dressing style or haircut. Bring a new spark to your relationship; your partner will also appreciate the creativity.
February 2022 zodiac forecasts serious hiccups in the well-being of Gemini individuals. You have to keep a strict watch on your diet and exercise regime to avoid serious health issues. All excesses will create more problems and it is necessary to be more disciplined. Proper medical attention will mitigate health issues to a large extent.
You should keep your body hydrated every day. February 2022 horoscope for Cancer zodiac sign encourages you to avoid dehydration by drinking water at regular intervals. You can be creative by drinking water-based fruit juices or tender coconut water.
Important numbers: 6, 8, 13
February important dates: 1, 10, 16, 22, 24
Special note:
If you suffer from a lack of cash, the situation will only change in the last week of the month. Until then, you have to tighten the belt and save heavily. Be wise when you finally get more money because the financial problems are still far away.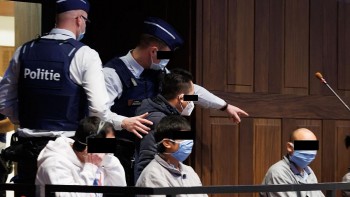 Overseas Vietnamese
Belgian court sentenced smuggler organization over 39 Vietnamese victims found dead in sealed lorry container in Essex.