Cancer Horoscope January 2022: Monthly Predictions for Love, Financial, Career and Health
Cancer Horoscope January 2022: It will be a very happy time for you, rich in successes. You will be optimistic, it will make you take a very big step forward, the result of which will be your personal development.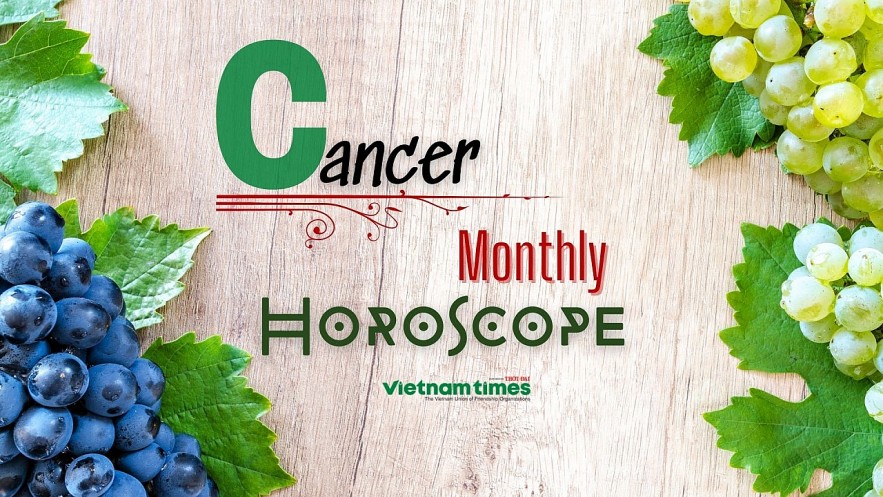 Cancer Monthly Horoscope January 2022. Photo: vietnamtimes.
Monthly Planetary Horoscope
January 2022 for Cancer is, first of all, a period of painstaking work on oneself. A time of enthusiasm, seething energy, an increased number of aspirations and desires, but also increased conflict and irritability. Transits of Venus and Mercury warn against making large purchases, long journeys and signing important papers. The Cancer horoscope recommends caution in business activity and attentiveness in personal life. Extravagance and indulgence are better replaced with modesty and concentrated work. The horoscope advises not only to avoid the influence of others, but also to limit the manifestations of your "I". Towards the end of the month, it is advisable to carefully assess situations before taking action. It is important to take advantage of the increased energy and channel it in a constructive direction.
In the first decade of the month, Cancers are characterized by a craving for power and domination, conflicts are not excluded. Will can go against the desires of others, and arrogant behavior can lead to mutual misunderstanding. The Cancer horoscope for January 2022 advises to maintain moderation in the manifestation of "ego" and be sensitive to the desires of others. At the beginning of the month, the influence of Mercury provokes confusion in thinking.
However, the opposition of the Moon to Cancer does not exclude increased emotionality. From this period, Mercury acts beneficially, but one should not fall into stubbornness and arrogance. Retro Venus in opposition to your Sun calls for caution in showing feelings.
Low effectiveness of efforts with a huge workload can lead to overwork in the second decade of the month. The horoscope for Cancer recommends sorting out priorities, setting goals and consistently implementing them. From the middle of the month, Mercury enters a retro phase: it is better to postpone large purchases and the signing of important contracts. Aspects of Venus continue to shape the tendencies of the first decade. The Cancer horoscope for January 2022 advises to observe brevity, minimalism and modesty in personal and financial spheres.
Since January 20, the Sun enters the sign of Aquarius for Cancers, it is possible for Cancers to repeat situations from the past that contribute to deep introspection. The transit will give the opportunity to gain inner harmony and self-knowledge. The planet of contacts and commerce, which is in a retro phase, will enter Capricorn again from January 26. The rationalism of others is opposed to your "I", which can lead to many disagreements. Working in seclusion is best. The transit of Venus still evokes the urge to indulge in pleasures. The horoscope for Cancer does not advise to follow the lead of desires as opposed to obligations. On January 25, Mars passes into Capricorn, creating a powerful impulse for action (however, this charge is chaotic and ill-conceived). Therefore, it is recommended to structure your actions, avoiding haste.
Cancer Monthly Horoscope
It will be a month in which everything will go your way! A certain person from your family will go on a journey for days and invite you as an accompanying person. Take advantage of this opportunity, because it will be a chance to get away from tedious sometimes everyday life.
You will be optimistic, it will make you take a very big step forward, the result of which will be your personal development. January will pass you on a lot of vigorous moves, travels, social meetings and passionate love relationships. Learning new skills will come with great ease. You will have a lot of vigour, energy, and your positive attitude will prove to be the key to success. The location of Mars will have a positive impact on you. But you must be careful; you will be irritable and prone to quarrels.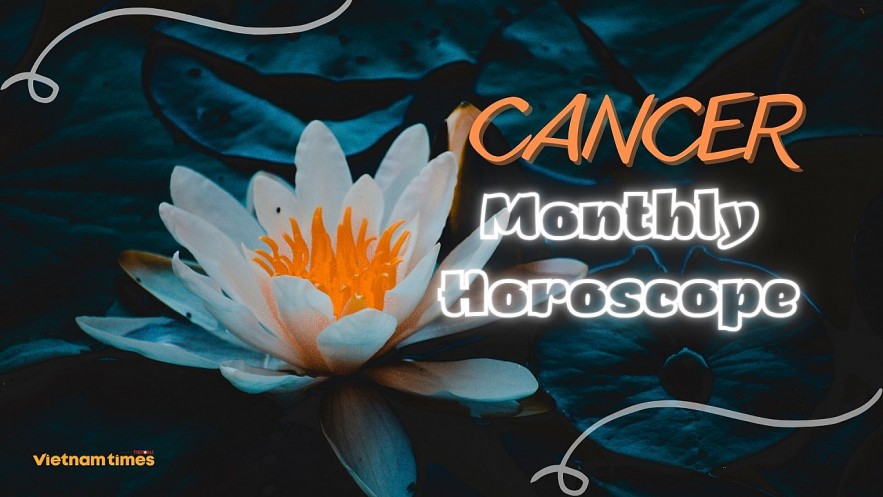 Cancer Horoscope January 2022. Photo: vietnamtimes.
January will be a good time to expand your knowledge and skills. Your life will slow down after the 20th of January. Careers and finances will go down in the background. Financial matters will take an advantageous turn. You will spend money mainly on your other half.Do not invest your funds, especially after the 20th of January and in an uncertain business. You will earn money thanks to your ingenuity and rich imagination. Where friends will place them too, their advice will prove very valuable. Lonely Cancer will not be interested in searching for love, too busy with learning and work, and yet they will find a new sympathy.
It will appear in an unexpected place, at the university or work Cancer. You have the best chance of meeting someone interesting in the first half of the month, 321horoscope reported.
After the 20th of January, the opportunity will be less. Long-term relationships can now go through a crisis. The stars indicate that problems should be approached objectively and face what hurts you, what connects and what divides. If your perceptions of the world and life goals are different, you have no children or common commitments, think seriously about what really holds you. Horoscope for Cancer for January 2022, says that you will enjoy good health and you do not have to worry about a possible reduction in form. Introduce cinnamon and linseed into your diet, which contains valuable nutrients that you need.
Cancer Monthly Love Horoscope
Cancer horoscope for January 2022 foretells the benefits that come with being your spouse's biggest cheerleader. Offer friendship, support, love, and partnership whenever your spouse needs it. Allow sun rays to bring light into your marriage. Do not work so hard to be a critic, a manipulator, a parent, a coach, or an enemy to your lover. The years you have lived with your spouse should bring harmony and romance to your marriage. Cancer zodiac 2022 tells you that your spouse is not worthy of all the criticisms in your daily life activities. Learn to turn your negative concerns away from your husband or wife. Instead, use the positive aspects that come with nature to build your marriage. Take care of your pregnancy as you try to have a child to bond with your spouse.
The restrictive nature of the moon in mid-month brings you to have to wait and keep waiting. Perhaps you lack some lucidity or objectivity to deal with the problem or the questions that arise? It is true that you were hoping for a more brilliant or even different truth. Do not be fooled by appearances. It will take you a little more than a few hours to go around all that seems contradictory to you. Your partner knows your addiction to kindness. He/She would like, sometimes, to be alone with you without having to hear your cell phone ring. Put it on silent and focus your attention on the happiness of being together. It is certainly the most beautiful gift that you will be able to offer him/her.
You sometimes feel that someone blows hot and cold. This restrains you from taking the first step, or just trying to make a veiled proposal. Some natives will not hesitate to ask disturbing questions, which will allow them to have a better analysis of the situation and the immediate return they have been waiting for.
You may find love now as Mars and Venus will help you stay in the limelight looking passionate and attractive. You may easily find love in your social circle. The planetary positions suggest that you may even find your better half in your work environment. You will not lack the confidence to take big decisions regarding love this time.
According to pandit, nothing particularly favourable about the augury from the stars this month, in so far as your family affairs are concerned. There is a distinct possibility that your relations with the female members of the family would develop tensions, particularly in the case of your wife. Handle these relationships with a certain amount of skill and tact, rather than blundering into squabbles. Family atmosphere can be highly vitiated with strife and disharmony. You have to deal with family members in a highly diplomatic manner and bring about a sense of harmony and peace in the family surroundings. Children tend to go astray and their academic activities will take a solid beating. They will require more attention and guidance if they have to go through their examinations.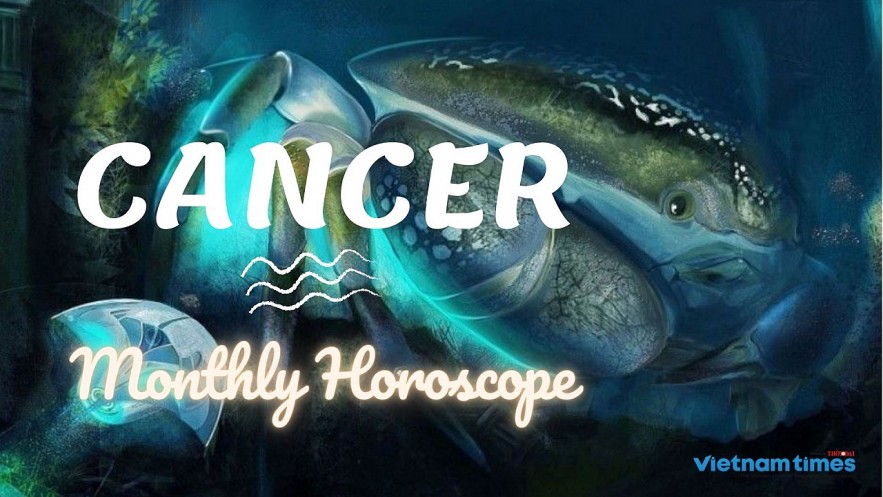 Cancer Monthly Horoscope January 2022. Photo: vietnamtimes.
Financially, you may have worries owing to mounting expenses. Careful planning should help a good deal. Children would also cause concern, and their activities would have to be closely scrutinized, calling for more of your time and energy.
A month during which your children would do very well for themselves and generally be a source of pleasure for their parents and elders, since the stars are quite favourably disposed towards them. Most of them would perform well in their studies as well as in extra curricular activities.
Those pursuing the fine arts like music, dance, drama, painting, sculpture and the like would have an inspired spell of creative activity, in which at least a few of them would achieve notable successes. Their behaviour and regard for their elders and parents in particular would endear them to most people.
Cancer Monthly Money Horoscope
A month during which there is nothing very favourable about your financial prospects, in the augury from the stars. Writers, artists, sculptors, and others of their ilk should make provisions for an extremely leen period, because that is just what they are going to face.
Horoscope 2022 encourages you to budget for the little money that you have. The finance horoscope for 2022 forecasts a tough time to access loans. As a result, people in business may find it difficult to sustain their businesses due to a lack of finance.
Despite association with several gifted people of learning, most of you would be struggling to achieve planned goals, and would even then not achieve much success. Any pending loan application or a proposal for a fresh advance from banks or financial institutions is unlikely to be successful. Expansion plans or plans for a new venture should be shelved for the moment, since the circumstances are hardly propitious for such purposes.
Cancer Finance Horoscope for the month of January 2022 predicts a lean period as the planetary aspects are not beneficial. Business people and people engaged in creative activities will have a tough time meeting their routine expenses. The month is not auspicious for expansion or starting of new projects. Dealings with official agencies will be difficult and will not produce the desired result.
The planets Jupiter and Sun in 8th can may put some strain on your wallet. You can get wealthy in upcoming months, but not straightaway at the start of the year as you expected. Also, be careful about taking any major risks. Some hidden wealth can be discovered this time, through your spouse and their family, especially your in-laws. But it is important to be calm and not get excited or greedy about it. Don't become egoistic now.
Cancer Monthly Career Horoscope
You can expect some hurdles professionally. Your mind will be on completing any pending tasks before taking any new tasks or project but you may feel struggling with emotional issues. Also your communication and speech may get you into trouble with your boss since Mercury will also be in 8th house. This can create some problem with your seniors and colleagues at work. Jupiter, the planet of career in your chart, will be with the natural planet of career and profession, Saturn and the planet of courage Sun. This can lead to immature actions at work and give you some issues with your seniors at work.
Cancer career January 2022 star sign forecast projects a time of career growth in your life. It is the end of the challenges that you have been facing at your workplace. Your skills will bring you up to the level where everyone will be seeking advice from you. Your junior coworkers will respect your new position. It is now time to enjoy the fruits of your labor.
Partnership business may take a setback right now. You can get into trouble with your seniors and will be unable to reach your professional goals easily. Business can come from hidden and unexpected sources for you right now. But be prepared to know your business partners fully, as they may not be transparent to you with their intentions and this can cause problems later.
Your professional prospects are quite bright during the coming month. Expected gains would accrue to you, though the work-load might increase substantially. But work would tend to become a pleasure, since the atmosphere would be free of tension and smooth.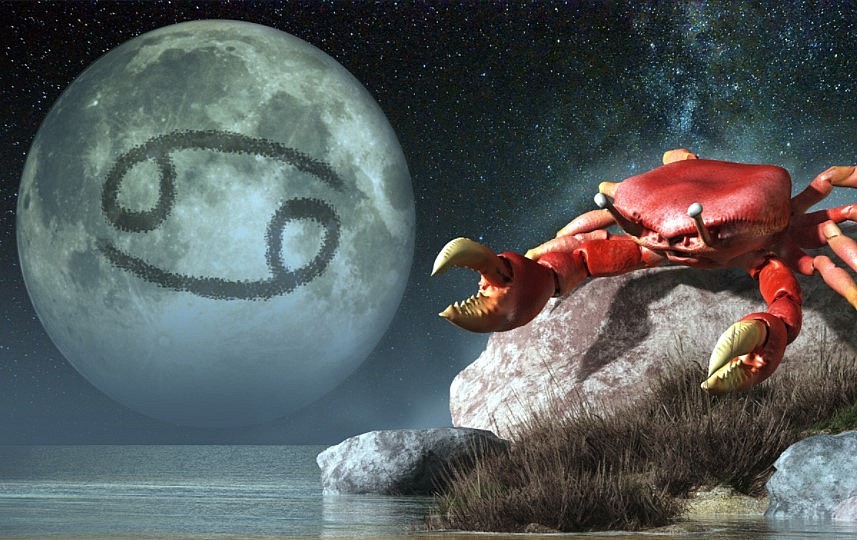 Cancer Horoscope. Photo: indianewsrepublic.
Some of your female colleagues or associates would be quite helpful to you, and do you a significant favour. This would give a boost to your career prospects. Look forward to a quantity of gainful travel. The most advantageous direction would be south. Overall, a gainful month.
Jupiter fulfills your wishes for evolution and change. On the other hand, you will have to deal with the hardness or with the requirements of your partners or your colleagues. Cancer! This is not the time to retreat, under the pretext that some spirits seem ruthless to you. Take your courage with both hands and affirm yourself! How? By using your creativity to your advantage. On the financial side, your desire for something new can be expensive. So, if you want to avoid finding yourself in your banker's office, be reasonable by not buying things twice.
Nothing particularly favourable about the augury from the stars this month, in so far as your educational endeavours are concerned. Many of you would have to struggle quite a bit to get to your goals and this situation will not be helped at all by the fact that negative influences may make you self-assertive and headstrong in your behaviour.
This would make learning quite difficult. You should, therefore, firmly curb such tendencies. Whatever your subject, an element of struggle will remain with you. Those sitting for any competitive examination should, therefore, go in for extra coaching, since this could turn out to be the factor to make all the difference between success and failure.
Cancer Monthly Health Horoscope
A good month, when you have the blessings of the stars for your continued good health. Even those with a predisposition to chronic disorders like rheumatism and complaints like excess of wind in the digestive tract will experience a good deal of relief. The body will make good use of the diet and nutrition will be fully assimilated.
Those given to assessing their generative powers, would be pleasantly surprised to discover that their faculties are, if anything far above average. This is a happy scenario, in which you will have ample opportunity to lead a much fuller and richer life. Not only physically, but also in a far happier, mental and emotional state.
2022 monthly horoscope for Cancer zodiac sign forecasts predicts a highly tentative period. Planetary aspects tend to make your health highly stressful due to excessive workload. You should try to relax as much as possible to stay in shape. Health can be maintained by making your environment more enjoyable surrounded by pleasant friends and indulging in enjoyable activities. You will no longer feel the constant pains in your body joints. But this is not a green light to stop exercising. Keep up your routine exercises to build strength in your body. Have enough time to sleep after a long day at work.
Important numbers: 2, 10, 14
January important dates: 4, 9, 13, 16, 26
Special note:
"Finally, you must be honest and change your approach to people who overly stress your life. If you do not want to, you do not have to listen to grief and gossip, as well as very personal confessions. To such people, openly say that you do not want to know so much about their lives, and such talk wastes your precious time."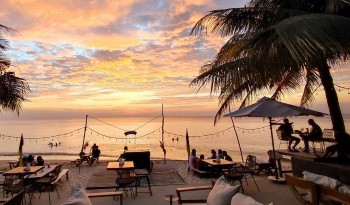 National
Vietnam News Today (Jan. 27): Vietnam confirms 15,885 local cases; Vietnam among top 20 World's Best Places to Retire in 2022; HCM City continues with vaccination during Lunar New Year festival; Vietnam enjoys trade surplus from 54 export markets globally.