Capricorn Monthly Love Horoscope: December, 2021
Capricorn Monthly Love Horoscope, December 2021: After some modifications, love will be on the right track.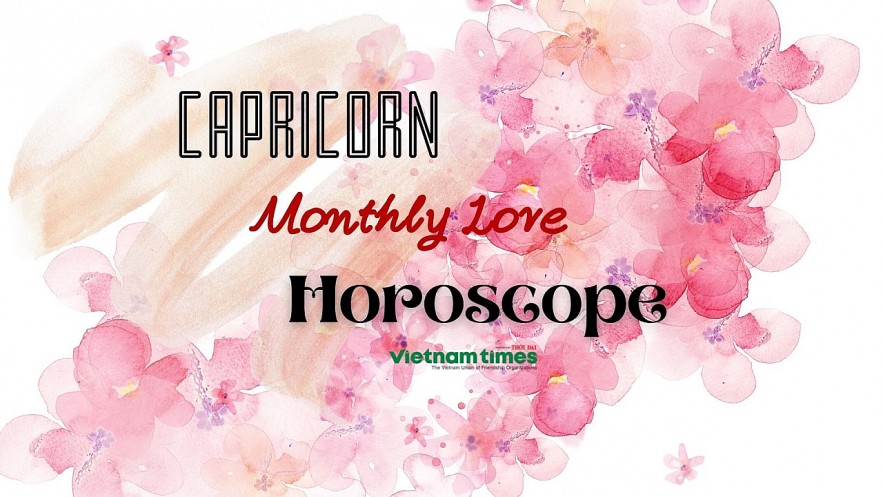 Capricorn Monthly Love Horoscope December 2021. Photo: vietnamtimes.
Capricorn Love Style
Ruled by strict Saturn, Capricorn knows, expects, and even relishes the tough parts of relationships. They are in it for the long haul, and know the best relationships have storms. It's not as if they are fatalistic—but Capricorn's love is realistic and they aren't going to have a rosy view of romance.
That said, as horoscope reported, Capricorns are expansive and generous in love, and adore being wined and dined. They love the formality of early dating, and may be quite strict about following "the rules" of romance—even if those rules are made up. Typically, they may follow gender norms of dating, expecting the man to call first and the man to pay on the first date, but Capricorn isn't strict, and is always willing to consider another path or another way. Capricorns can be regimented, and love having a specific night of the week for date night. Capricorns thrive on routine, and may love staying at home on weekends, under the covers, with nothing but them and their lover. Capricorns love spending time only with their lover, especially in the early stages of a relationship, which can be frustrating to their friends and family.
Capricorns are serious monogamists, and although they can be cautious in every other aspect of their lives, they are the sign who is likely to fall deeply in love with someone, and it's not unusual for a Capricorn to get married after only several months of dating. They know their hearts well, and don't hesitate to lock things down when they know that the relationship is right. And their instincts are on point—loyal Capricorns stay in relationships for the long haul. They aren't afraid of therapy if their relationship needs help, and approach problems as a bump in the road, capable of fixing with honesty, trust, and hard work from both partners.
According to lovetoknow, Capricorns tend to tread slowly and won't often be willing to enter into a relationship right away. They like to check out a situation thoroughly before becoming involved, and they behave similarly with people they meet. It's important for them to have some control of what's going on at all times, and if they don't feel they can completely trust a potential partner, they won't begin a relationship until that feeling changes. The good news is that once a Capricorn does enter into a relationship, they trust their partner and are completely loyal.
Capricorns are skilled with finances and know how to handle money well. Thus they tend to be attracted to those who work for their money and use it wisely. Many Capricorns are accountants, managers, bank employees or financiers, and they'll search for people who share similar financial smarts when they look for love and close friendships.
Capricorns are interested in protecting what they hold dearest whether it be their financial assets or their significant others. If you're lucky enough to get into a relationship with one of these people, their attraction to stability means that they'll protect and defend the relationship at any cost, even at great personal sacrifice.
Capricorns are very giving and won't hesitate to immerse themselves completely in their relationships. At times Capricorn's instinct to protect may tend toward the possessive; this can cause conflict in relationships. More carefree individuals may find this protective nature stifling or restricting, but those who appreciate reliability won't feel smothered and will recognize this trait as a definite advantage.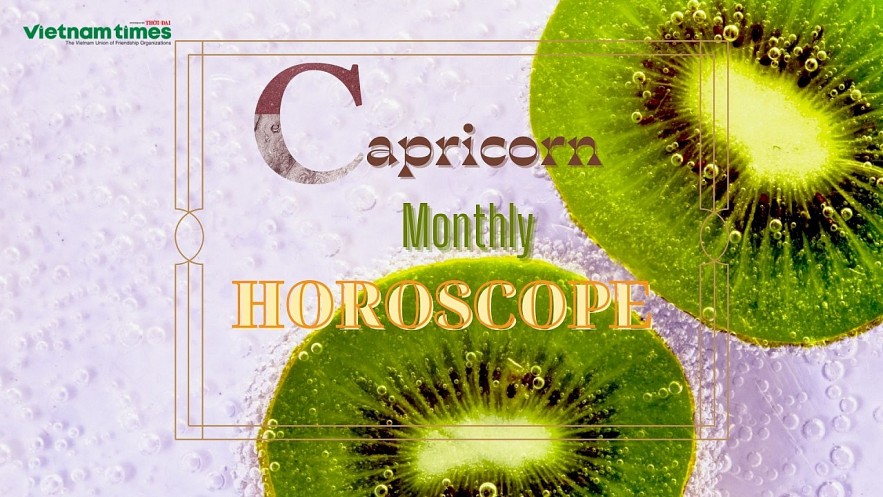 Capricorn Monthly Horoscope December 2021. Photo: vietnamtimes.
Capricorn Monthly Love and Relationship Horoscope
Capricorn Love Horoscope
According to the horoscope, the month will start off with a pleasant relation with your loved one. As the month progresses, you will find need to adjust some things, and you will be good to go. Don't panic if your love life takes a few unexpected turns.
The last month might have a few unexpected vacations, and unforeseen circumstances, but the year will definitely end on a good note. Hold on to your patience. Greatness awaits you.
The month of December will give you mane romantic encounters, you will go out with your partner, and spend some magical moments. The little love encounters, and affectionate moments will make your partner fall strongly for you.
Christmas might make you feel a bit homesick. You might start to remember your old memories. If you are single, you shouldn't panic. Something extraordinary is waiting for you. Before December 21st, you have a high chance of meeting your soul mate.
As astrosage reported, the month ahead may provide mixed results for Capricorns in relationships. The single natives or natives just entered into the relationships are likely to bond well with their beloved, which may help in enhancing the trust between both of you.
The committed couples already in relationships may have to watch out as Rahu in the fifth house can make us sometimes obsessed with the partner and the aspect of the malefic planet Mars on it will further aggravate the issue. Wanting to be with the partner 24/7 or hovering around or thinking about them can make the partner frustrated, which may lead to clashes, ups and downs in the relationships.
This position of planets can often make you rigid in your beliefs and opinions and because of this, you may not pay heed to the partner, leading to hiccups and obstacles in the relationship. So, try and work on these tendencies and shower them with warmth and care, which are your inherent traits.
Married couples are likely to be at the receiving end of favorable results as the movement of Venus in the ascendant may incline you to plan some outing or date with your better half, thus, strengthening the bond of love between you two. However, as your seventh house is governed by the Cancer sign, which indicates that your partner may sometimes act moody and dramatic in order to gain your attention. So, deal them with patience and shower as much affection on them as possible.
According to sunsigns, Capricorn compatibility will be peaceful at the beginning of the month. After some modifications, love will be on the right track. New relationships will be full of surprises and will take new paths. If you want to reach your objectives, you have to be tolerant. Marital relationships can be made more affectionate by spending quality time with your spouse. Life will be blissful because of companionship and planning for a child.
Single persons will be successful in getting into new love relationships if they are more confident. During the third week of the month, you will have good chances of getting your love. This will transform your life very much.
At the beginning of the month, your love is calm, then, on the way, you make some adjustments, you find your path. Your destiny in love may well take a new turn. Unexpected proposals or an unexpected journey, you end the year smoothly and the new one begins in beauty. A little patience and you will calmly reach all your goals. This month you take care of your relationship, you prefer romantic moments, you organize meals alone, this magical period gives you lots of ideas. Your partner appreciates your little attentions, together you spend magical moments, time seems suspended. Could it be the Christmas season that makes you so nostalgic? A lower morale inevitably leads to some doubts. Those who are single, do not panic, you meet someone, it will change the course of your life. Around December 21st, a nice surprise awaits you, your soulmate is not so far!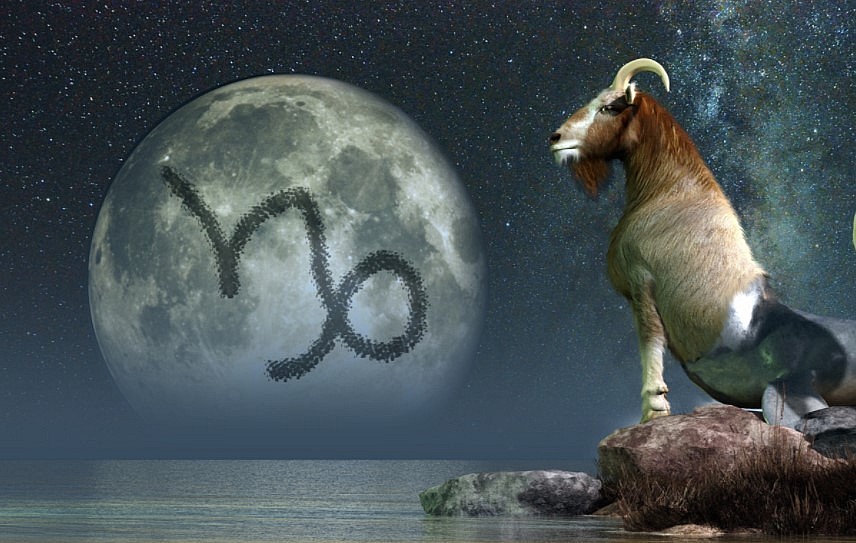 Capricorn Zodiac Sign. Photo: shutterstock.
Capricorn Relationship Horoscope
The planetary configurations happening in the month of December indicate that your domestic environment will be full of happiness and bliss. Initially, the presence of benefic planet Jupiter in your second house and the Movement of Mars, your fourth house lord in the eleventh house is very auspicious.
These planetary movements indicate that the lifestyle and the comforts of the family will increase, thus bringing joy and fulfilment for each and every family member. This position of Mars also indicates that you are likely to enjoy a special relationship with your mother and will receive benefits and gains from her.
Sale and purchase of any old ancestral property can also provide monetary gains during this month. You are also likely to get affection, love and support from siblings, they are also likely to travel abroad for their professional engagements.
Mars positioned in the second house from the 10th house of father indicates that the wealth of your father is likely to enhance and your relationship with him are also likely to improve. However, his health may remain weak during this time.
As for married natives, you will be willing to spend some quality time with your children and may plan a small picnic with them, which will help you strengthen your relationship with them. This is also likely to rejuvenate you and also help you in establishing a connection with yourself, thus discovering hidden potentials.
According to skyhoroscope, Capricorns will be absorbed by a Christmas mood at the beginning of this month. You will want to meet up with your whole family and your friends. You will feel happy and fulfilled when surrounded by people and want to give a lot to others. You will also feel your parental instincts strongly, so if you have children, you will spend as much time with them as you will possibly be able to. Take them to the cinema or the mountains and go back to your childhood with them. Furthermore, it is an ideal time to overcome yourself and try something new that you would normally be too scared of.
Although the Capricorns do not like big social events, it will be a little different in December. Holidays, family reunions, and corporate parties will make you leave your comfort zone, and at first, you will be very uneasy, but once you arrive, you will be under the influence of Mercury, so you will probably be the center of attention, and you will even enjoy it. In the end, you will be pleased that you didn't find an excuse not to go.
Overall, you will be very proud of yourself this month because you will handle all your duties brilliantly, and you will be a massive support to your loved ones.
According to pandit, monthly horoscope the affairs of your family are unlikely to have smooth sailing, since the combination of stars facing you is none too favourable. There is a distinct possibility that some people below you in the social strata might create trouble for you or even cause serious harm. Deal with this firmly, before the situation gets out of hand.
The family atmosphere would also remain tension – ridden with no signs of harmony among the members. In such circumstances, pay special attention to children who may tend to become irritable and disobedient. In fact, you would do well to spend a lot of time and energy on their affairs to set things right.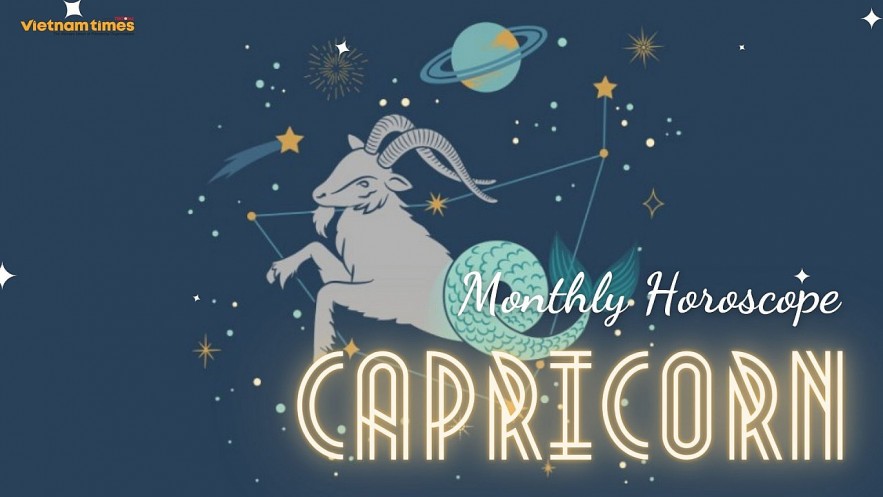 Capricorn Monthly Horoscope December 2021. Photo: vietnamtimes.
A month during which the prospects for your children are not very bright since the stars are not very favourably disposed. The performance of most of the wards of you people would tend to be below normal, necessitating extra tuitions and encouragement. Those sitting for competitive examinations should particularly go in for extra coaching.
There is, however, the likelihood that those engaged in pursuing some practical trade or apprenticeship etc. may do relatively better. Further, some of them could also behave in an unruly manner and even get involved in fights with servants and such people.
Monthly predictions for 2021 for family affairs present a depressing picture. Planetary aspects are not beneficial, and this will create disharmony between family members. Interference from outsiders will spoil family happiness. You should not allow this at any cost. Relationships between members will not be cordial. Affairs of children will take a beating because of the adverse family environment. Stellar positions are not positive and children fail to make good progress in their academic careers. Competitive tests will be difficult to get through without extra coaching. Their relationship with senior members of the family and outsiders will not be pleasant.
Best Days Overall: 5, 6, 14, 15, 16, 24, 25
Most Stressful Days Overall: 12, 13, 19, 20, 21, 27, 28
Best Days for Love: 3, 4, 5, 6, 12, 13, 14, 15, 19, 20, 21, 24, 25