China announces the new outbreak of COVID-19 curbed after the massive testing effort
Two weeks ago the capital of China went into "wartime emergency mode," raising fears about the second wave of COVID-19. Now, according to health officials, the outbreak is contained and the daily infections have now mostly declined.
According to China's health authority, on Friday, 13 new coronavirus cases were confirmed in mainland China for June 25, down from 19 a day earlier. Beijing has confirmed 11 cases, the National Health Commission said in a statement, down from 13 a day earlier. No new deaths were reported and 389 people remained in treatment for COVID-19, with another 107 in quarantine, reported the Global News.
"Beijing will not turn into a second Wuhan," said Zeng Guang, a senior expert with China's National Health Commission.
"The situation is still critical, but effectively under control," Lei Haichao, the director of the Beijing Municipal Health Commission, said during a recent media briefing.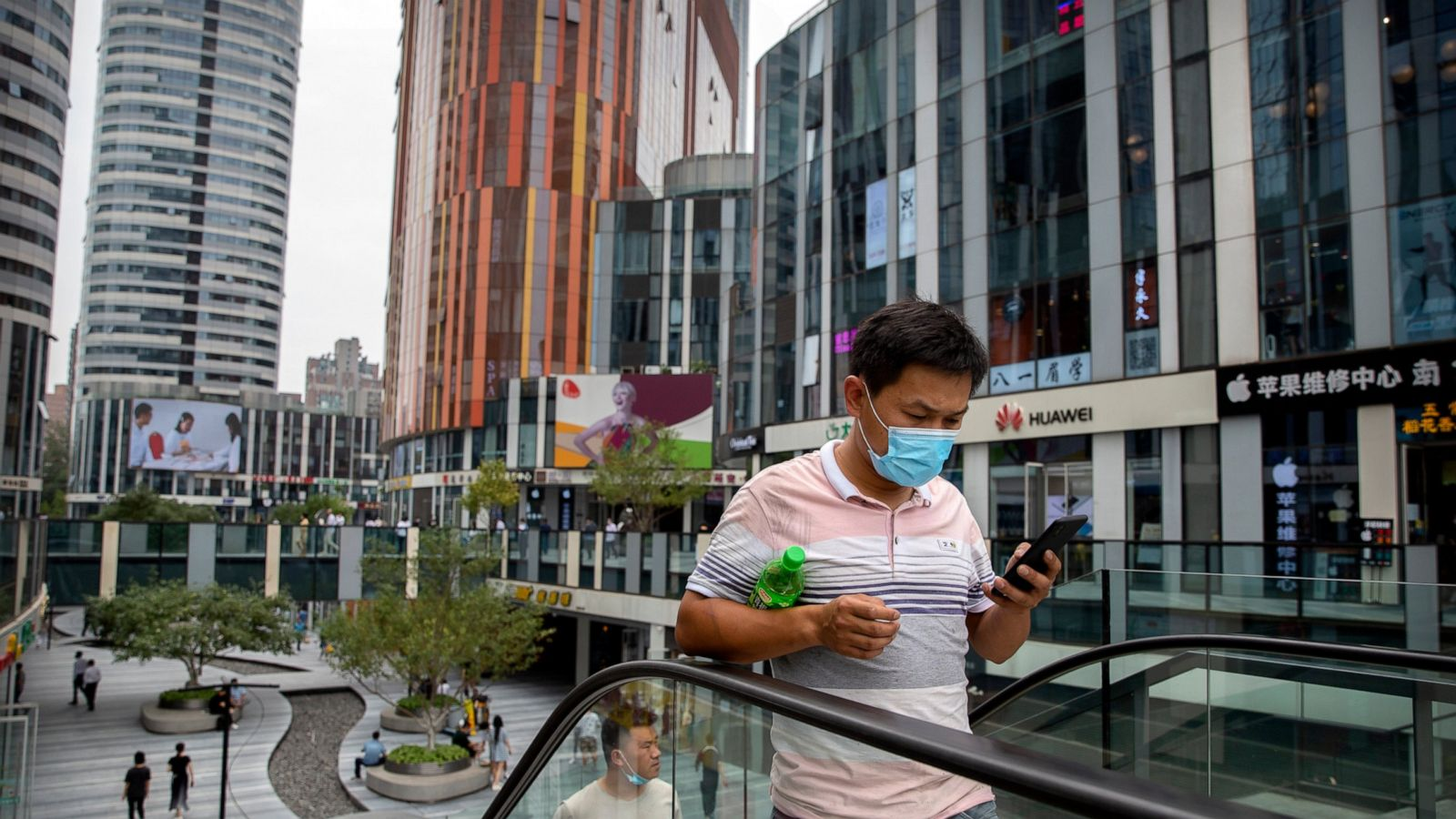 A man wearing a face mask to protect against the spread of the new coronavirus rides an escalator at a shopping and office complex in Beijing, Wednesday, June 24, 2020. (AP Photo/Mark Schiefelbein)
Bejing has recorded 270 locally transmitted coronavirus cases since June 11, making the local authorities impose travel restrictions and contact tracing. Tried-and-tested measures, including temperature checks, have made a comeback. However, there wasn't a complete lockdown like Beijing did in January and the government carefully does not jeopardize the reopening of the economy, informed the ABC News.
China has been criticized for mishandling the initial phase of the epidemic, leading to the failure in responding fast and not inviting the World Health Organization to participate in the investigation into the origins of the virus. As of June 25, mainland China had a total of 83,462 coronavirus cases and 4634 deaths.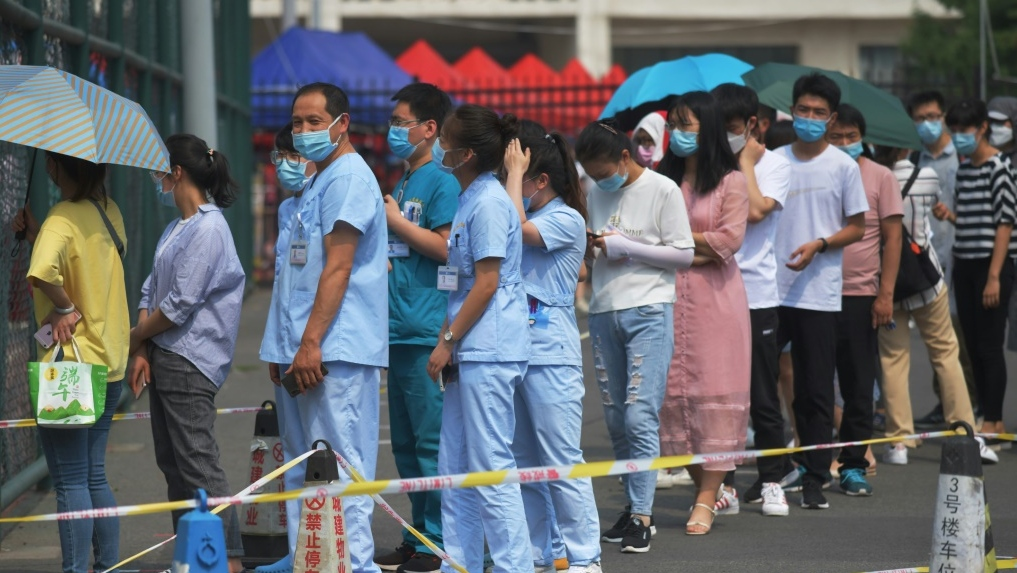 Beijing authorities have said a cluster of coronavirus infections linked to a wholesale food market is 'under control' after mass testing and containment measures. (AFP)
The second wave of COVID-19 in Beijing has been associated with the Xinfadi wholesale food market which provides 80 percent of the city's food, resulting in the lockdown of some neighborhoods and the closing of recently re-opened schools, according to the NBC News.
For 11 days, about 2.4 million people were tested, in which more than 10% of the city's population, as more than 400 health workers were brought in from other provinces to triple the city's testing capability to 300,000 samples a day, authorities said Wednesday.
The high-risk groups included those in the Xinfadi wholesale food market and surrounding communities were taken a testing priority, along with workers in restaurants, supermarkets, and food and parcel delivery services.
Until a vaccine is found, Beijing's new outbreak could provide an example for what life in a pandemic could look like as the virus returns to areas where it was previously deemed to be under control.
Testing sites have been launched everywhere around the capital, home to some 21 million people. They have been set up in hospitals, sports centers, and even soccer fields. The testing is publicized, and those suspected to be infectious are encouraged to contact their neighborhood committee or local council. From there, a list is created and people are told where and when to show up.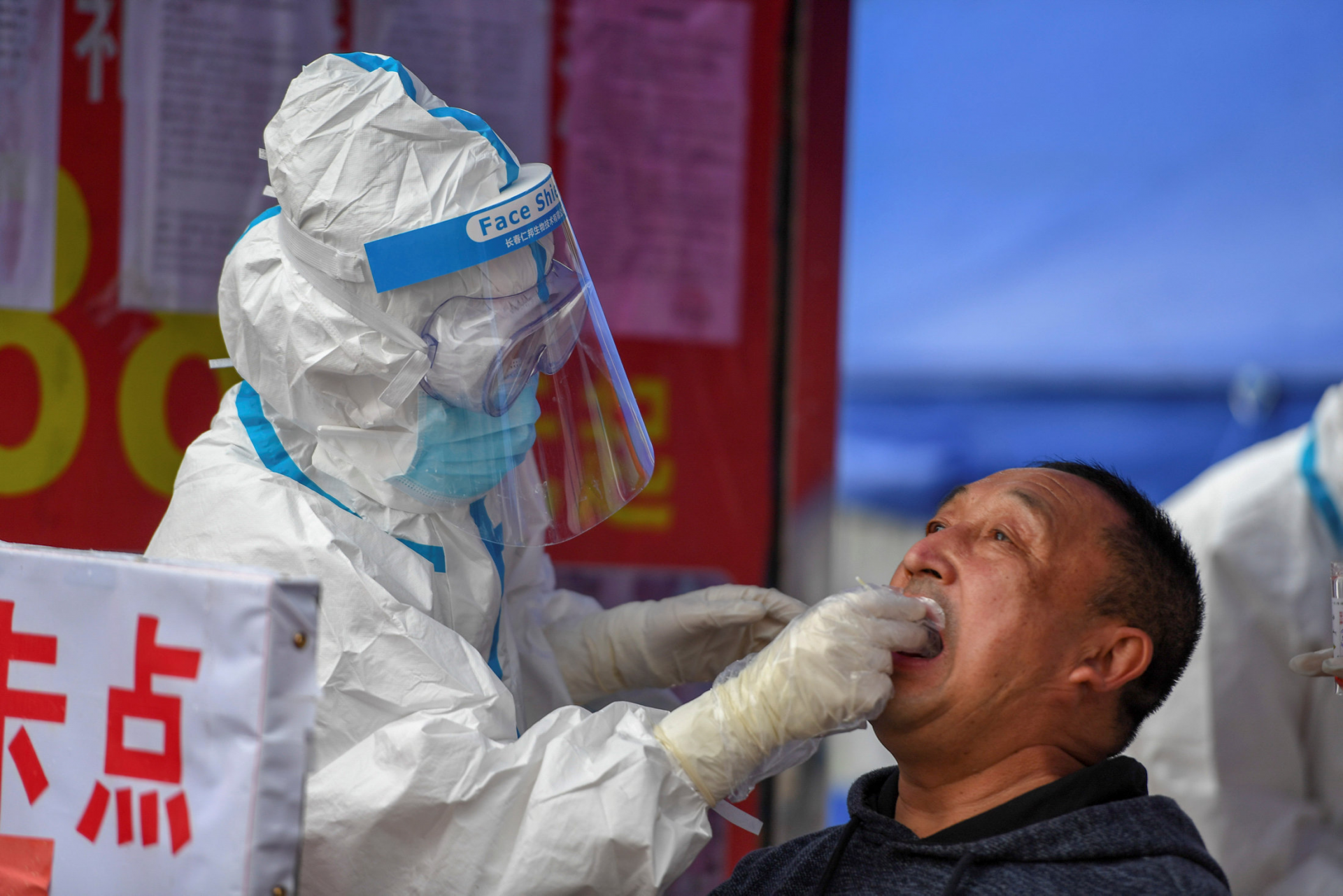 COVID-19 testing in the Northeastern Chinese city of Shulan Photo: Zhang Nan/ Xinhua
As reported by the Global News, as new coronavirus cases go down, the officials in the city's Xicheng district have eased some measures, including lifting the lockdown of seven residential compounds near the Tiantao Honglian market.
Concerning the development of COVID-19 in the US, on Wednesday, it reached a single-day high for newly reported coronavirus cases of 45,557, according to an NBC News tally. Until now, nearly 2.4 million cases have been recorded in the U.S with 122,661 deaths. Following the U.S. are Brazil and the United Kingdom, with 53,830 and 43,165 reported deaths respectively as of Thursday, according to data compiled by Johns Hopkins University.
India has set more record highs in daily reported cases and COVID-19 deaths. The 15,968 new confirmed coronavirus cases in the last 24 hours made the national total to 456,183. The Health Ministry on Wednesday also reported 465 more deaths, increase fatalities up to 14,476.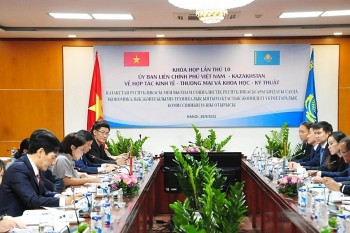 Friendship
The 10th session of the Vietnam-Kazakhstan Intergovernmental Committee on economic-trade and scientific-technical cooperation was held in Hanoi on September 26.