Convertible McLaren 720 Spider supercar casts doubt on attaching fake number plate in HCMC
A convertible McLaren 720S Spider supercar in Ho Chi Minh City (HCMC) estimated about 1 million USD is rumoured that using fake number plate.
According to Youngsters (thanhnien), photos shared by social networks have spurred disputation of many users.
On September 24, a traffic discussion group on social networks shared images of two cars owning the same identical plates numbered 51H-277.77 in HCMC with the description: "Twins, do not know who came to life first'.
Accompanying the post are photos of the Mercedes GLC200 and the McLaren 720S Spider convertible supercar estimated about $ 1 million, which cast doubt on using fake number plate.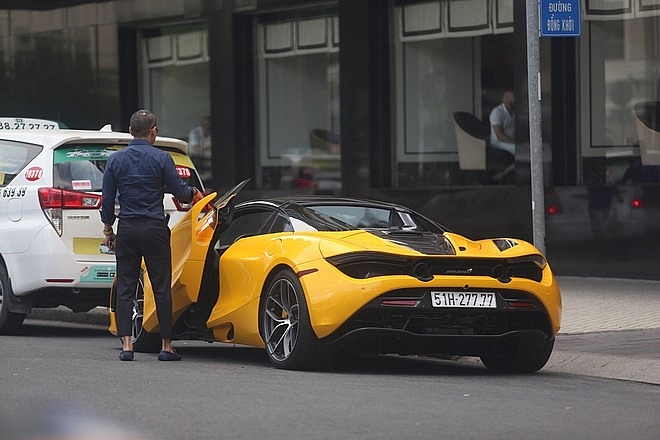 Supercar costs about 1 million USD using fake number plate. Photo: Dieu Mi
Just below the post, many social media users were very surprised at the same number plates of these two cars running on the road. Minh Vo user said: "In the past, I thought this situation just occurs with stolen motorbikes. It never crossed my mind that cars bear the same thing".
Facebook named Quoc Hoang posted a photo of this supercar bearing number plate 51H-082.54 with a comment: "This plate is the real one for the convertible supercar, which is now the only one in Vietnam". Nguyen Phong Thien user wrote: "Supercars sometimes get the unlucky number plates so they play trick with "beautiful" ones. If being caught red-handed, drivers just pay for administrative penalties and take the plate off".
Meanwhile, Mr. B.V.D (living in Phu Nhuan District, Ho Chi Minh City), the owner of the Mercedes GLC200 car was very surprised to see that car with the number 51H-277.77 was identical to his car on the street.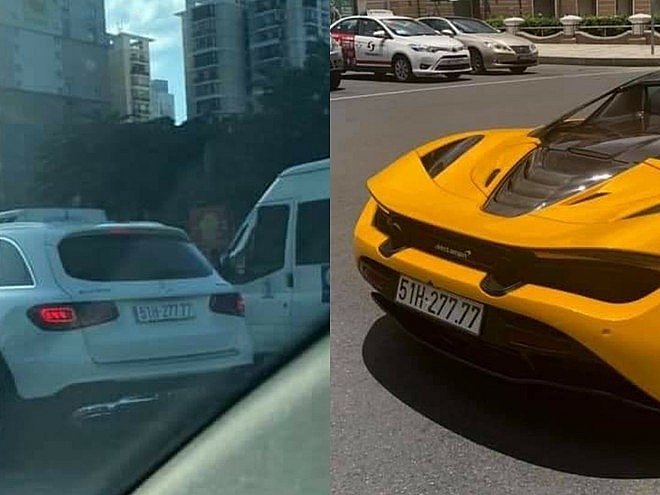 The two cars have the same number plates. Photo: Screenshot.
"I got this number plate on my own in March 2020. I have no idea for the intention of the other supercar driver attaching the same number plate with my car", said Mr. D.
According to Youngster reporter's verification, BS 51H-082.54 used to be mounted on the McLaren 720S Spider supercar is also a fake number plate. Previously, HCMC police issued this number plate to a 4-seat BMW, but in May 2020, they withdrew it and re-issued Lam Dong number plate for this vehicle (for name transfer, sale or change of address).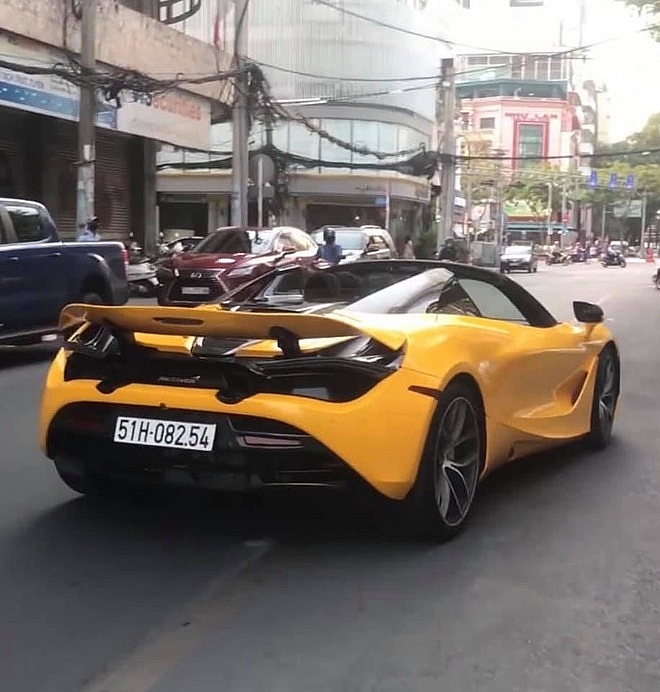 Another fake number plate of this supercar. Photo: Q.H.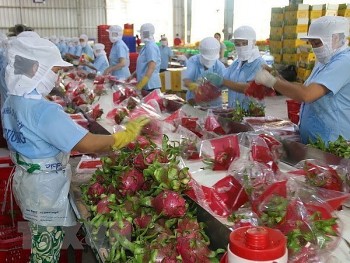 Make in Vietnam
Denmark and Vietnam strengthen cooperation in production, certification and management of organic products