For the 40 years, Linda He and her family have been living in Shanghai, China and they still use their own chopsticks to pick up food from the mutual bowl like millions of other families in the world's most populous country. They consider taking food together as a long dining tradition because it has existed for thousands of years, SCMP reported.
However, this eating habit of Linda's family has changed since last month. During each meal, Linda placed a second pair of clean chopsticks so everyone could use it to pick up things into their own bowls.
"Sharing food has been a tradition, but I have always thought we should abandon it because it helps spread diseases," said He, who lives with her parents and child in Shanghai.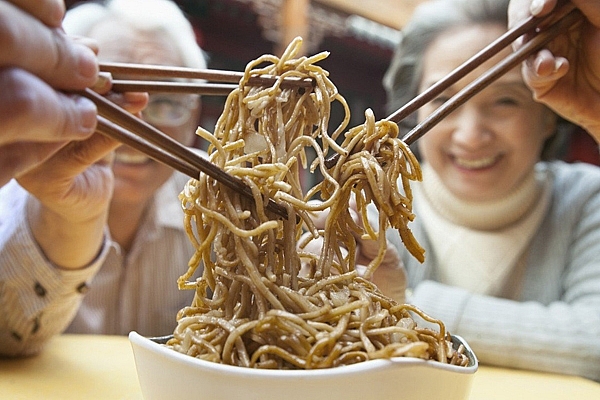 Chinese food culture is shifting in a post-pandemic society. Photo: Shutterstock
The Covid-19 pandemic in China caused more than 83,000 people to be infectious, more than 4,600 ones died. This is a painful lesson for many families in China to examine their eating habits in the same way that many Europeans think twice before shaking hands, kissing or hugging.
Learning from Linda, many her friends also started using their own chopsticks at every meal.
During the peak of the Covid-19 pandemic in March, the Xiamen Daily conducted a survey with participation of about 30,000 citizens in the city. As a result, nearly 85% of the respondents said that families need to use separate spoons and chopsticks to pick up food to prevent the spread of SARS-CoV-2 virus.
Chinese officials believe that taking food together is the main reason for the rapid spread of Covid-19 among family members, which account for 83% of positive cases.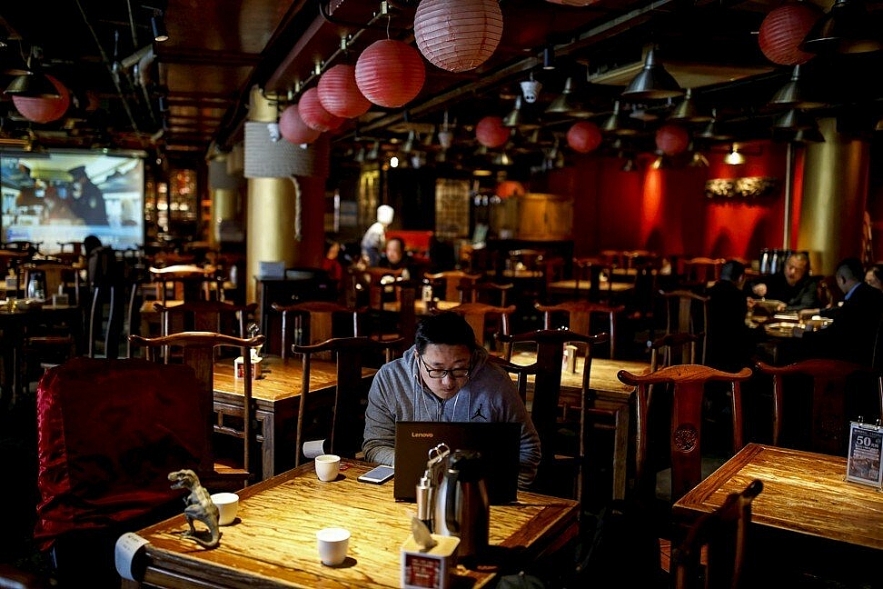 The return to restaurants in China is marked by the use of masks and physical distancing. Photo: Reuters
Fear of spreading virus has also caused millions of restaurants and catering businesses to change the way of serving.
Deng Yanping, the owner of a restaurant in Jiaxing City, Zhejiang Province, said that she uses separate dining utensils and sets tables apart to ensure a safe distance for customers.
"In the past, only some high-end restaurants would do that," she said. "Small restaurants like mine need to keep the cost as low as possible – more utensils means more hands are needed to wash them."
China has encouraged restaurants to use separate chopsticks for each person instead of collecting food from mutual bowls after the SARS pandemic in 2003. However, only Hong Kong responded at that time, otherwise, other places gradually returned to the old eating habit when the pandemic passed.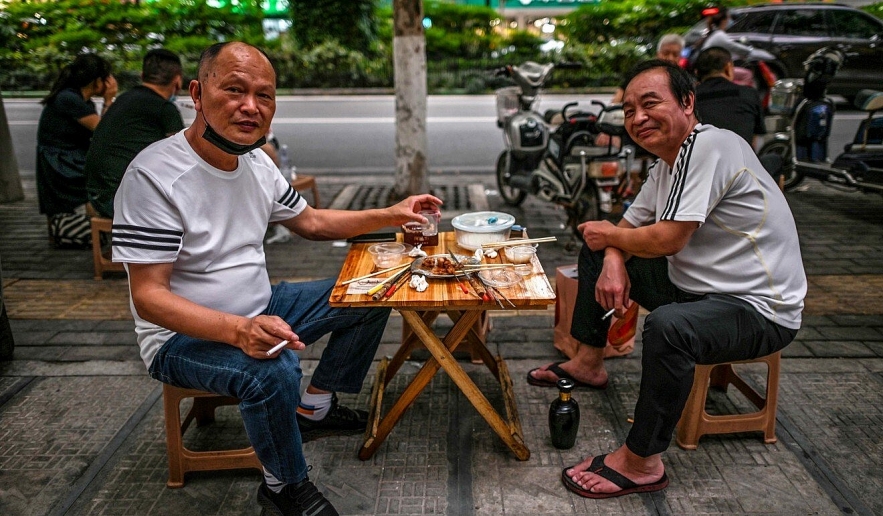 People's fear of contagion could change how millions of Chinese cafes and restaurants do business. Photo: AFP
But this time could be different. Many local governments are very fierce in requiring restaurants to provide serving utensils. In May, a restaurant in Jiangshan, Zhejiang Province was fined 50 yuan for not having extra spoons and chopsticks on the dining table. This is probably the first time a restaurant has been fined over this issue.
In Shaanxi province, the government is launching a campaign to ensure that all diners will have their own tools to pick up food when arriving at the restaurant from the end of October.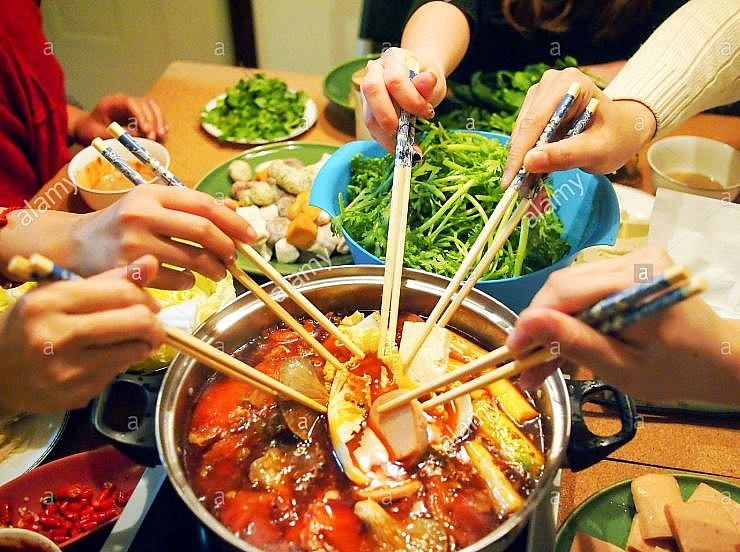 Photo: alamy.com
However, any change takes time. Ms. Deng Yanping said that only a small group of customers at the restaurant accept new ways of eating. Li Liang, 34, living in Beijing, proposed to family members, from now on, the meal would be split into parts for each person like the West to avoid the risk of cross-infection. As a result, his father persistently denounced.
"My father said, 'No. Do you see me as an outsider?'" he said.
It is customary for Chinese people who receive food from chopsticks of grandparents and parents. This action also emblems a sign of love and care. Children also do in the same way to show their respects. Chinese authorities are determined to change this mindset. "Use serving chopsticks and spoons," said an advertisement posted by the Shanghai government. "It's all about love, not estrangement" or "Divide meals, not love," another government advertisement said.
Ruby Lee