Christmas TV Guide 2021: Top Festive Picks for Binge Watchers this Holiday
It's the most wonderful time of the year... to sit on the sofa and watch telly. We love nothing more than marking our diaries for all of the best TV shows to look out for over the holiday period.
Christmas Day is often hailed as the best day for television, however, there's plenty to watch in the lead up to the big day, as well as in the run-up to the New Year when you're not sure what day it is or just how many pigs in blanket you've eaten.
If you're feeling overwhelmed with choice, fear not television lovers. We've hand-picked some of the very best shows that are unmissable. From BBC's brand new dramas, to a big new Hollywood movie on Netflix – here's what you need to watch, according to Hello Magazine.
Shows for the lead up to Christmas
The Girl Before – BBC, 19 December, 9pm
We're loving the number of good dramas on at the moment and The Girl Before is next on our list. The new psychological series is based on the novel of the same name and stars Gugu Mbatha-Raw and David Oyelowo – so it's bound to be good.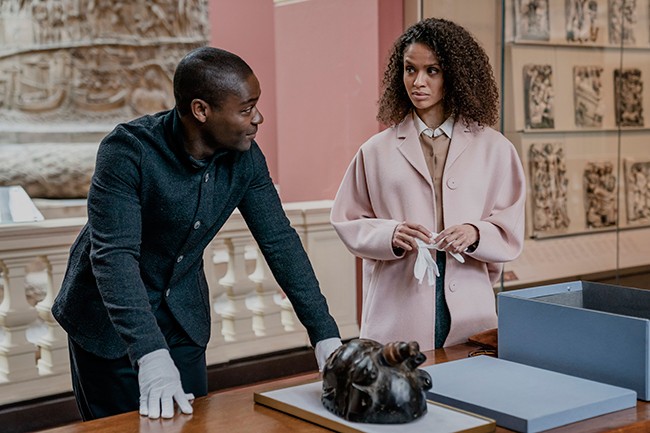 Photo: BBC
Joe Lycett Live: Mummy's Big Christmas Do – Channel 4, 22 December, 10pm
Christmas is about having some laughs and Joe Lycett's live special is one to turn to when you're in need of some good comedy. The 90-minute episode will see the presenter and stand-up comedian host a festive house party in his hometown with some special guests.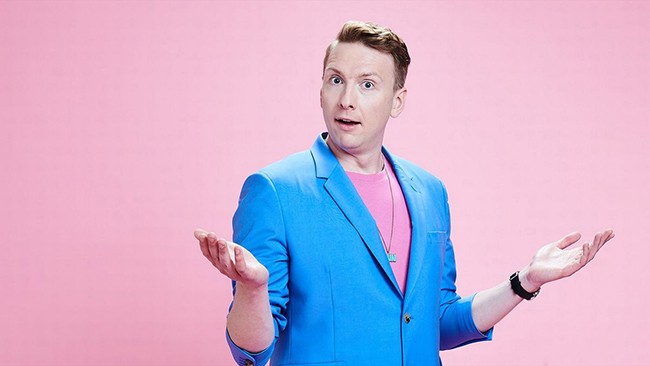 Joe Lycett is hosting a festive party. Photo: Channel 4
Emily in Paris – Netflix, 22 December
According to Dazed, Netflix has released details of the highly-anticipated second season of Emily in Paris, including a release date, cast members, and some plot points.
Despite becoming renowned for its irritatingly obnoxious characters, avant-basic fashion, and aggressive American exceptionalism, the first season became one of Netflix's most-watched series. It follows a young upstart from Chicago, Emily Cooper (Lily Collins), who moves to France to provide 'the American point of view' to a luxury brand agency in Paris.
A trailer for the second instalment of the hit show was revealed over the weekend at Netflix's first-ever global fan event 'Tundum', which aired exclusive clips from upcoming shows. Bridgerton and Derry Girls star Nicola Coughlan introduced the teaser, saying: "We say bonjour to Paris, where Emily and the gang have a good reason to celebrate."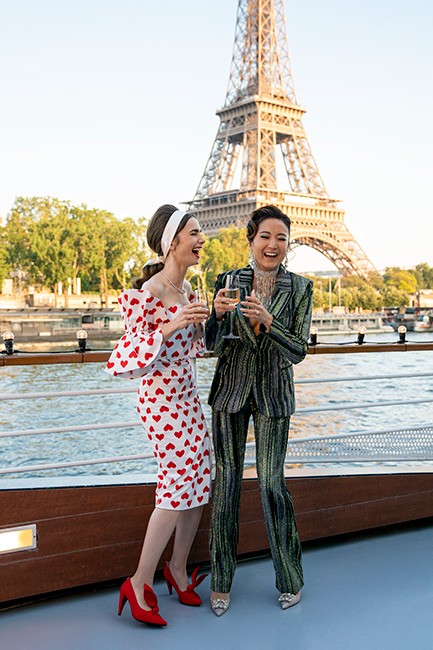 Emily in Paris is coming back for season two. Photo: Netflix
If you missed the live event, don't worry, the streaming platform has uploaded the full clip on YouTube with the caption: "Pack your bags, because this holiday season just became trés chic. Season 2 premieres December 22!" It shows Emily indulging in a glamorous holiday on the French coast in Saint-Tropez, joined by friends Mindy and Camille as they attend a lavish mansion party complete with a man playing saxophone on a Flyboard in the swimming pool.
Collins returns for the second season as Emily Cooper, as do a number of the cast from season one including Lucas Bravo, the chef who lives in the apartment below Emily, and Ashley Park and Camille Razat, who return as Mindy and Camille. Lucien Laviscount joins the show as new character Alfie.
Christmas Eve
Bradley and Barney Walsh: Breaking Dad at Christmas – ITV Christmas Eve, 9pm
The Chase's Bradley Walsh son Barney are set to return with more adventures for their Breaking Dad series. The father and son are off to Iceland – get ready for fantastic landscapes and some laughs.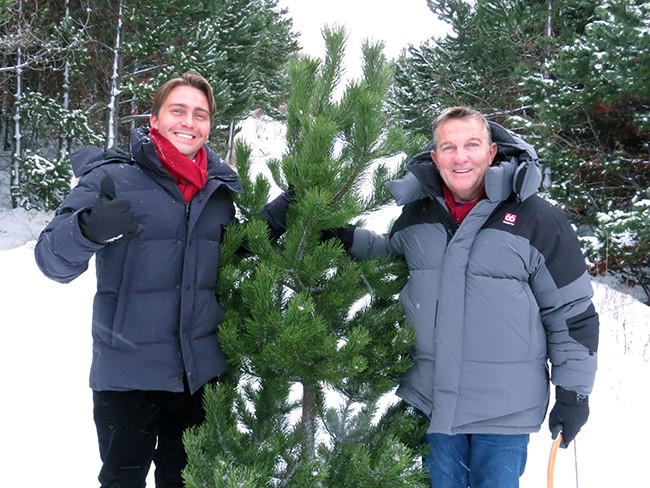 Bradley and Barney Walsh are heading to Iceland for their Christmas episode. Photo: ITV
Don't Look Up – Netflix
DiCaprio. Lawrence. Chalamet. Perry. Streep. Need we continue? This cast is so star-studded it's blinding. Don't Look Up lands on Christmas Eve and we cannot wait. It tells the story of two astronomers who try to convince the rest of the world that a comet set to destroy Earth is on its way. Casual.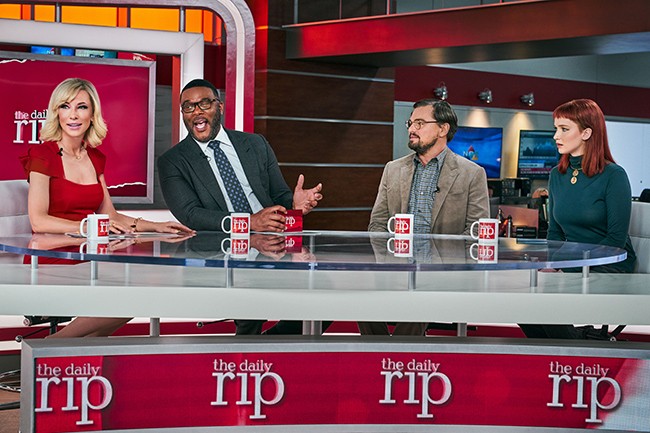 Photo: Netflix
Christmas Day
The Masked Singalong – ITV, 6pm
The Masked Singer will air a special two-hour Christmas singalong special episode with holiday performances a week after the season 6 finale, said Screenrant.
The Masked Singer fans will be happy to know that they won't have to wait long after the season 6 finale for more of the beloved series, as the show has announced a Christmas singalong special will air a week after the season ends. So far, the series has aired its Group A semifinalists episode, and Group B will air on November 17. In the most recent episode, the Pepper and the Jester were sent home and revealed to be singer Natasha Bedingfield and Sex Pistols lead singer Johnny Rotten. The remaining contestants from Group A are the Bull and the Skunk.
A similar holiday special aired during The Masked Singer season 4 aired a similar holiday special. The remaining three contestants performed Christmas songs while some of the former contestants sang unmasked. However, the episode aired before the finale, and the upcoming season 6 special will air after the finale. The Masked Singer also celebrated the holiday season in season 2 with a Christmas-themed semifinals episode.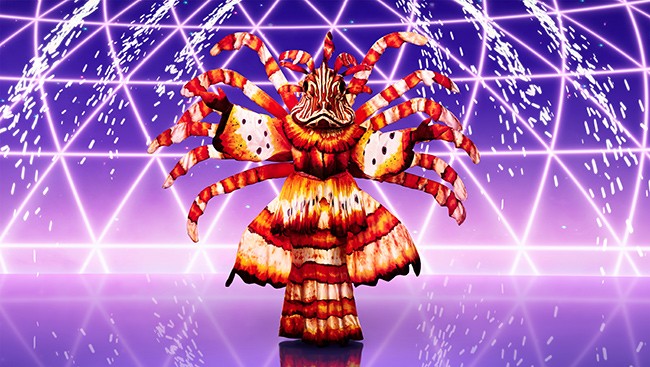 The Masked Singer is also doing its own festive episode. Photo: ITV
To switch it up for The Masked Singer season 6, FOX has announced a Christmas singalong special that will air a week after the show's finale. According to Broadway World, the special will air on Wednesday, December 22 at 8pm. The festive episode will feature never-before-scene holiday performances from fans' favorite contestants. It will also include a blooper reel and never-before-scene behind-the-scenes footage. The Masked Singer also revealed that there will be a special performance of Rudolph the Red-Nosed Reindeer.
Call the Midwife – BBC One, 8pm
Is there anything more Christmassy than Call the Midwife? The festive special promises more touching moments from our beloved nurses at Nonnatus House, including the return of Miriam Margolyes as Sister Mildred. You'll need tissues for this one.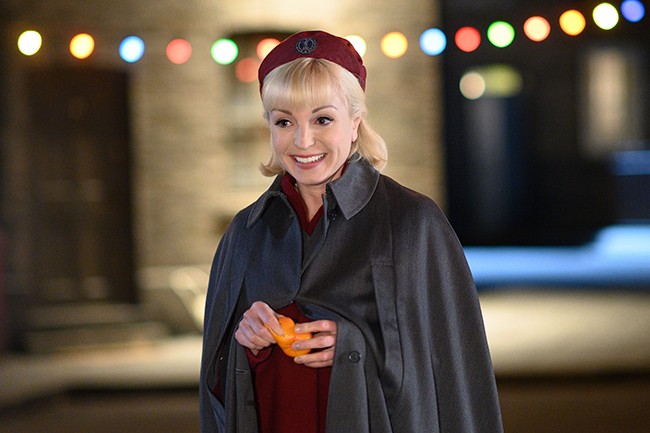 It isn't Christmas without Call the Midwife. Photo: ITV
Strictly Come Dancing – BBC One, 5.10pm
The Strictly finale for the current series is sadly approaching but we can look forward to more ballroom bliss on Christmas Day for the special. Look out for familiar faces including Bake Off's Mel Giedroyc and The Repair Shop's Jay Blades.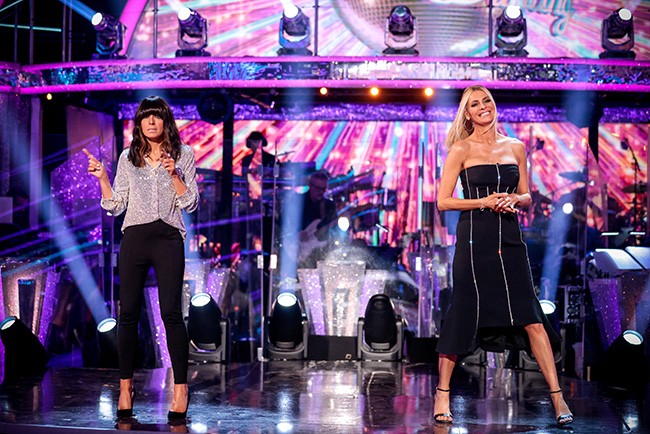 Watching the Strictly Come Dancing Christmas special is a tradition of ours. Photo: BBC
The Larkins Christmas Special – ITV, 9pm
And if one dose of Bradders over the holiday season just isn't enough, then The Larkins Christmas Special should definitely be on your list. Bradley Walsh, Joanna Scanlan and more return for a festive episode that teases: "Pop and Ma are overjoyed to have [Mariette and Charley] back for Christmas, but when Charley's parents arrive to meet the Larkin clan, and the entire village is left without lighting and heating following a power cut, chaos descends on the Larkins farm."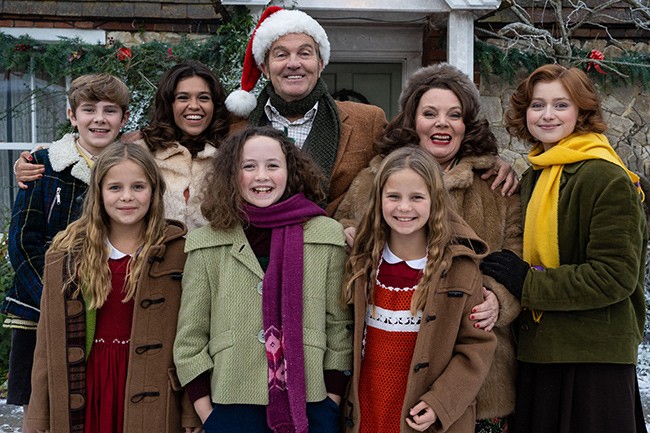 The Larkins are returing for a festive episode. Photo: ITV
The Great British Bake Off Christmas Special – Channel 4, 8pm
The Bake Off Christmas special with stars from It's a Sin is a crossover we didn't know we needed until now. We can't wait to see Nathaniel Curtis, Olly Alexander and Lydia West reunite in the iconic tent to make some festive treats.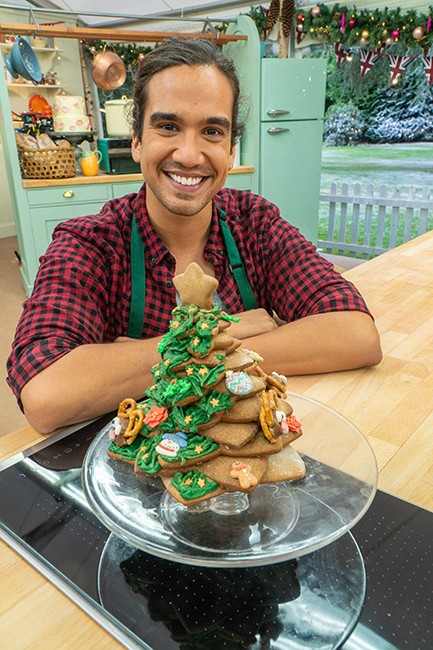 We can't wait for the It's A Sin/Bake Off crossover. Photo: Channel 4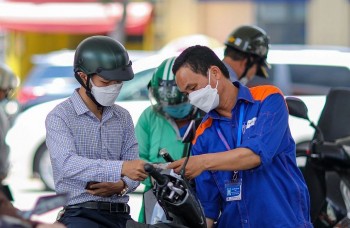 Economy
Vietnam Business & Weather Briefing (Oct 2): Binh Duong lures foreign investors with special care, the North and Central regions continue to have heavy rains, leading to the risk of flooding, flash floods, and landslides.