Cold Food Festival: History, Significance, Traditional Food
Tet Han Thuc (Cold Foods Festival) is a traditional festival of Vietnamese which takes place on the 3rd day of the third lunar month of the year.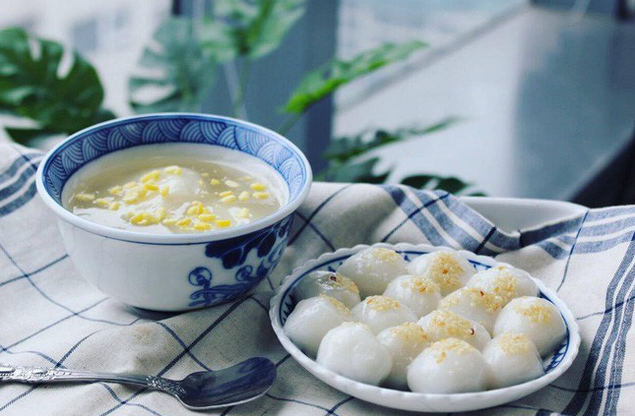 Photo: META
Cold Food Festival History
Traditionally, Chinese people do not cook for three days from the third lunar day of the third lunar month, they only eat cold food to remember a hero named Jie Zhitui who lived in the 7th century BC.
Jie Zitui was a famous statesman and a faithful follower of Chong'er (the later Duke Wen) in Jin State (739 - 403 B.C.) during the Spring and Autumn Period (722 - 481 B.C.) in China. At that moment, Jin State was messed up by series of murders concerning to throne succeeding. Chong'er was forced to flee to other states to avoid being assassinated because he was one of the state ruler's sons and a possible heir to the throne, according to China today.
In the next 19 years, Jie Zitui followed Chong'er and fled hither and thither, doing whatever he could to support and protect him. Once upon a time, Chong'er was very starving, nearly to death, and then Jie Zitui magically got him some meat soup, which saved the upcoming Duke's life. Chong'er wondered where and how Jie got the soup and it turned out that Jie had cut a slice of muscles from his own thigh to make the soup. Chong'er was so moved and promised to reward him later. However, Jie was not the person to do this for rewards. Instead, he wanted to help Chong'er return to Jin State and take the power, and brought his country fellows happy lives and the State prosperity.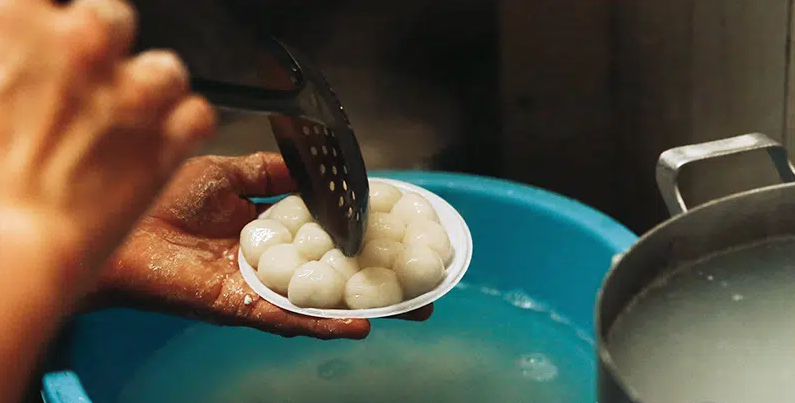 Photo: Afamily
Finally, Chong'er took the throne and became Duke Wen of the Jin State; however, Jie resigned and stayed away from him. Duke Wen rewarded everyone who assisted him during his exile except Jie Zitui, for some reason he forgot. When someone reminded him of the life-saving soup, Duke Wen recalled Jie Zitui, felt so regretful to Jie and wanted to compensate the loyal follower. To his disappointment, he was told that Jie had moved out of the town into a remote mountain with his mother.
In order to find Jie, the Duke ordered hundreds of soldiers to search the mountain but found nothing. Then, one of Duke Wen officials suggested that if Wen set fires to the mountain in three directions at the same time, Jie Zitui would be forced out of the mountain from the only direction that left. Duke Wen took the advice and burned the trees and grass. After 3 days' burning, the fire was finally out, not getting Jie out of the mountain as expected. Jie Zitui and his mother were found dead with a note in a hole beside them. The note wrote Jie followed DukeWen to pursue a better life for the people and a stronger State of Jin, not for the treasures or something, and he hopes Duke Wen should become a good ruler and bring prosperity to his people and state. Duke Wen was so remorseful and sad about Jie's death that he ordered three days without fire in his state to honor Jie. The place where Jie died was also renamed Jiexiu County, meaning a place in which Jie Zituirested forever.
The lord felt so aggrieved that he asked his troops to build a temple to Jie while asking local people not to cook for three days and only eat cold food to remember him. These days later became known as Tet Han Thuc (Cold Food Festival), which falls on Thursday, the third day of the third lunar month.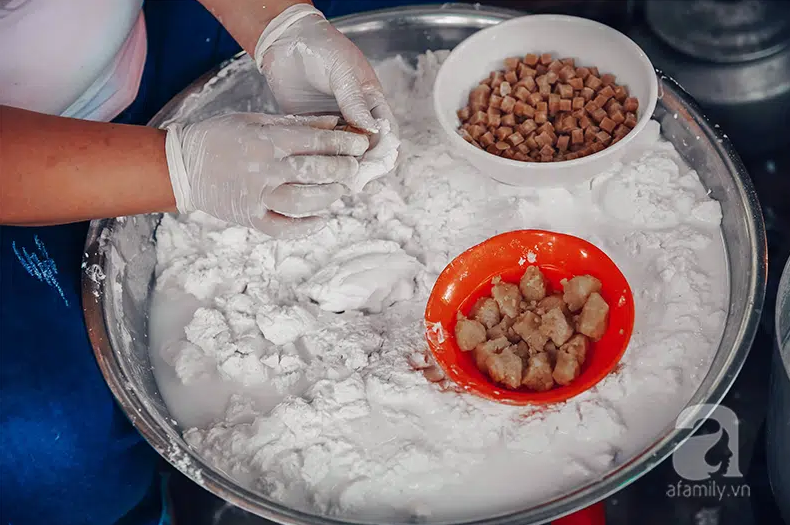 Photo: Afamily
Cold Food Festival Significance
Although sourced from the Chinese legend, the festival in Việt Nam carries a different meaning, with days that people from across the country try to return home to join their family to clean and decorate their ancestral graves, according to Vietnamnet.
When at home they put these cakes on their altar to worship their ancestors, wishing for a safe and happy year to come, researcher Nguyen Anh Hong from the Academy of Journalism and Communication.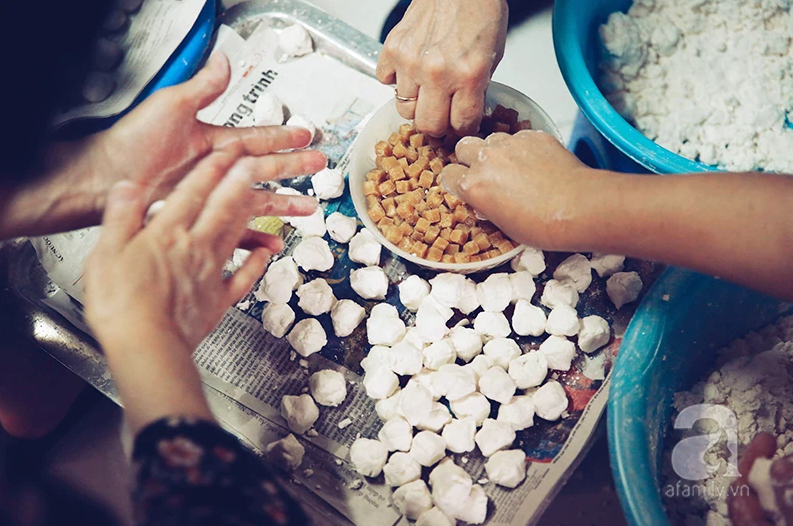 Photo: Afamily
Traditional Food in Cold Food Festival
On that day, all family members, even living or working far from home will come home to make "banh troi" and "banh chay" together. "Banh troi" and "banh chay" are two traditional food of Tet Han Thuc in Vietnam. "Banh troi" are spheres made of glutinous rice flour with pieces of sugar inside. "Banh chay" is bigger than "banh troi" and have sweet green bean paste inside instead of a piece of sugar. After all, has been done, "banh troi" and "banh chay" will be put on a tray on the altar to offer the ancestor. The householder will burn incense to invite ancestors to enjoy Cold Foods Festival with family. When the liturgy of ancestor worship ended, all families will eat "banh troi" and "banh chay" together. "Banh troi" is usually added to some coconut fibers and sesame; "banh chay" is associated with sweet broth, said Vietnam Tourism.
The tradition of making these cakes has existed in the country for a thousand years across the nation, said Ms. Nguyen Anh Hong. She said the pure white trôi and chay cakes were also part of the Vietnamese legend of Mother Au Co. Housewife Nguyen Bich Lien, 75, in the northern city of Ninh Binh's Tam Diep District said ingredients to make bánh trôi include 1kg of wet glutinous rice, 100g of green beans, 5g of vanilla, two spoonfuls of arrowroot powder, white sugar, dried molasses, and coconut threads.
In some regions of Vietnam, besides "banh troi" and "banh chay", people also make "banh rom" on that day. "Banh rom" shares some similar characteristics with "banh chay". The coat is made from glutinous rice flour with sweet green bean paste inside. "Banh rom" is usually wrapped by a piece of banana leaf.
Mid-Autumn Festival in Ta Sin Thang

Ta Sin Thang is an upland commune located to the north of Tua Chua district. The commune is enveloped by craggy mountain ranges shrouded in ...