Amazing cardboard supercars made in Vietnam
Supercar brand Ferrari is a dream for many, but what is breaking the internet now is a DIY Ferrari that has been made by a group of Vietnamese.
Everyone dreams of owning an amazing car. It costs a large sum of money to afford that usually. To realize this dream, some young Vietnamese people acted creatively and made a Ferrari out of cardboards, and this car can even drive.
Posted over at the NHET Tv Youtube channel, these youngsters – who look like in their mid-20s – found a way to build their own cardboard supercars for just $100. Their creations are actually drivable.
Apart from replicating the body of the car, the gang has also included headlights and brake lights, along with a rearview mirror. Ferrari logo has been made at the back of the vehicle. In what can truly be called paying attention to detail the three friends ensured that the doors of the car goes up like the way it happens in the real Ferrari, according to News18.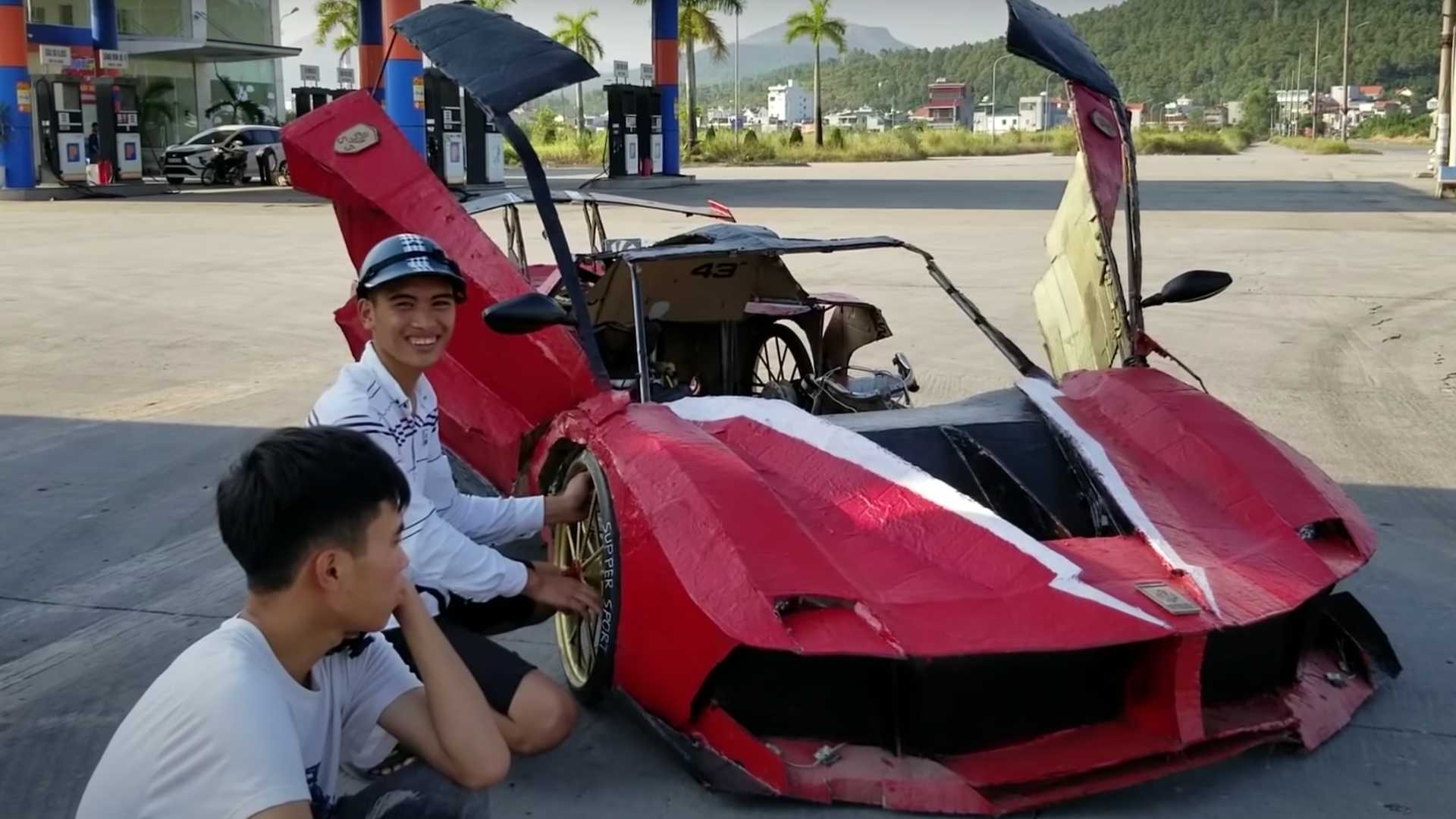 (Photo: Motor1)
It took them a period of two weeks to come up with the final product. The engine of this car includes two soda bottles and a motorcycle engine.
In case you're unaware, this Ferrari cardboard replica is an FXX K Evo – a supercar powered by a 6.2-liter V12 producing 860 horsepower at 9,200 rpm and 750 Newton-meters (553 pound-feet) of torque from 6,500 rpm, according to Motor1.
"I am a student and very passionate about supercars," the subtitles say in one video. "I wish I had a Ferrari but I only have $100 and I will own a supercar my way."
The videos walk viewers through the various stages of the builds and how the YouTubers fabricate everything from the underlying structure and cardboard bodywork to how they power their ambitious project cars, reported by Auto Trader.
The YouTubers from NHET TV chronicle their budget-friendly builds and, so far, they've crafted a Lamborghini Aventador, a Bugatti Chiron, a few motorcycles, a Ferrari FXX-K, and more. The coolest part is that a lot of these cardboard creations are sort of drivable.
NHET TV has other supercars on the channel, which you can find on the Youtube channel. There are motorcycles, too, but the drivable cardboard supercars seem to be the most amazing.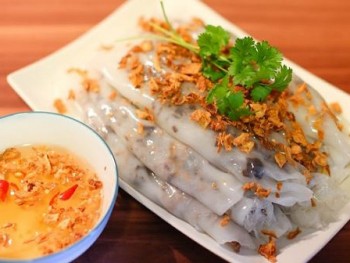 Travel
Banh Cuon is the next representative to bring Vietnam into the world culinary field.